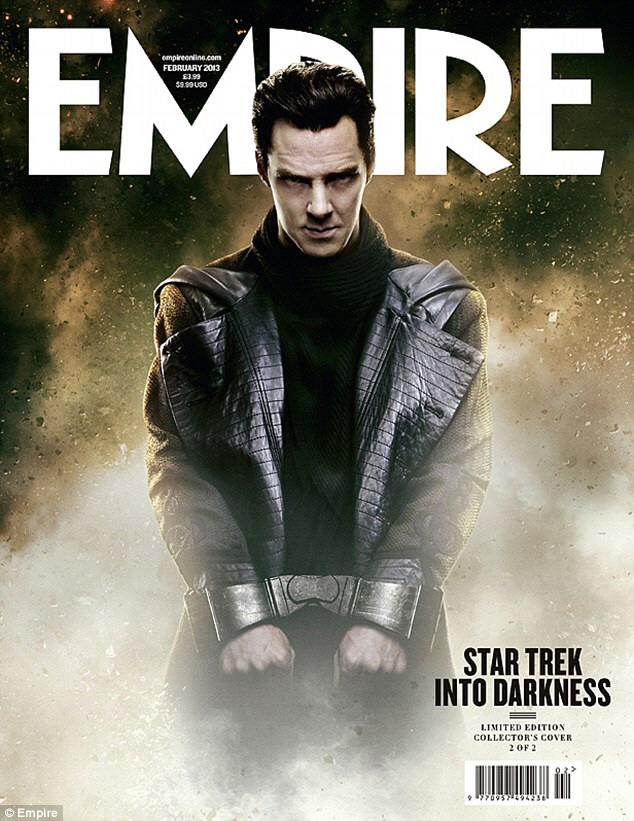 YES. Bedhead included a link to this yesterday, but I couldn't help myself. Any excuse to discuss my beloved Benedict Cumberbatch!! These are the covers and some of the exclusive photos from the new (Collector's Edition) of Empire Magazine, an issue devoted to Star Trek Into Darkness. I'm including the other cover of Chris Pine too, but all I can really see is Cumby. I mean… look at him. THIS is why I'm not married. I go for haughty, scowling, bitchy, psycho men who look good in leather, turtlenecks and space-age handcuffs. Surely that's a "thing" right? Like, THIS is the reason I'm so messed up as a woman. Because THIS gets me off. Whatever. I would rip that cowl neck sweater off of him and I would keep him handcuffed. And then I would have my way with him. Sweet Cumby. Sweet, handcuffed Cumby.
Here's the longer Star Trek Into Darkness trailer. I still like the first teaser trailer more – it was more ominious, and it was so much more Cumber-centric. Of course, there's still some decent Cumber-drama in this one. Can I just say? I know I'm an unapologetic Cumberbitch and everything, but Cumby looks like he's genuinely doing a badass job in this movie. Like, he's surprisingly awesome at even doing the physical part of the performance. It's HOT.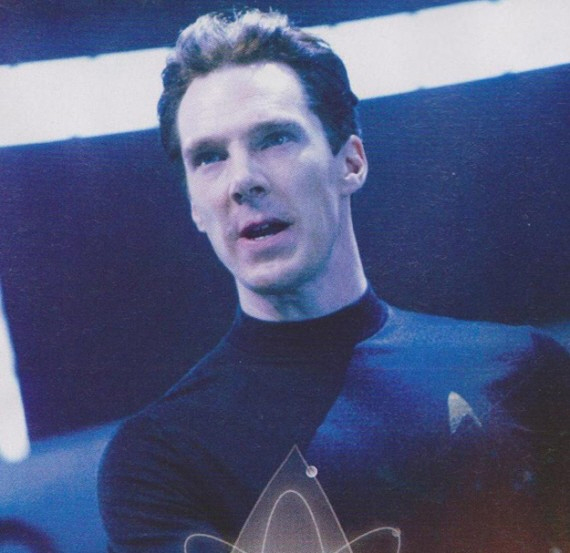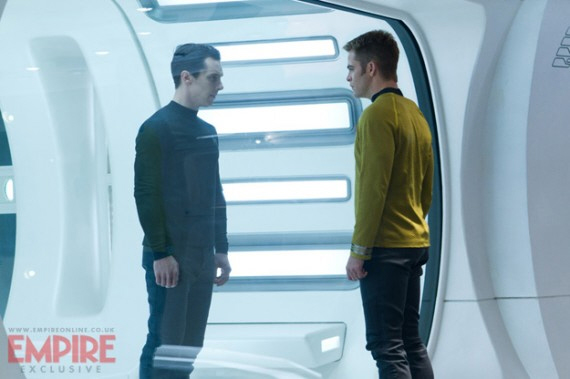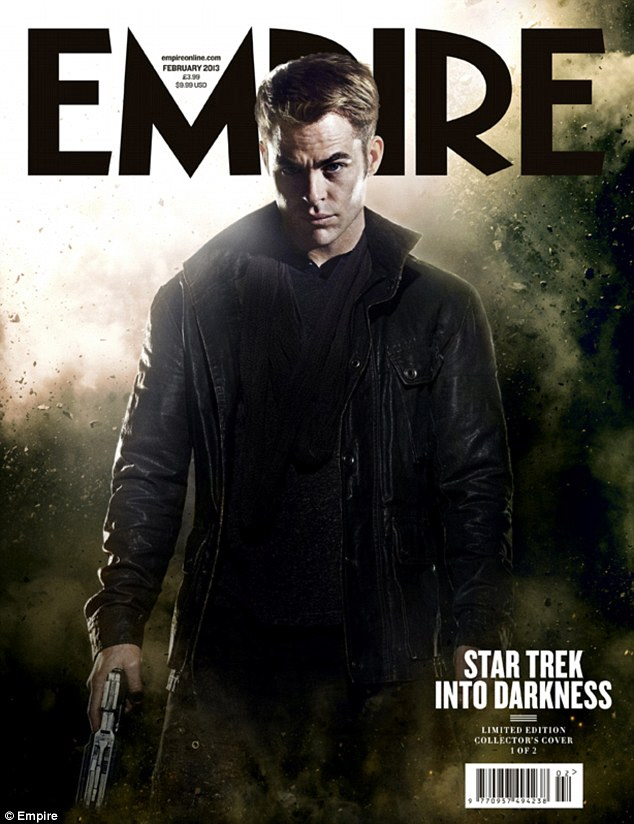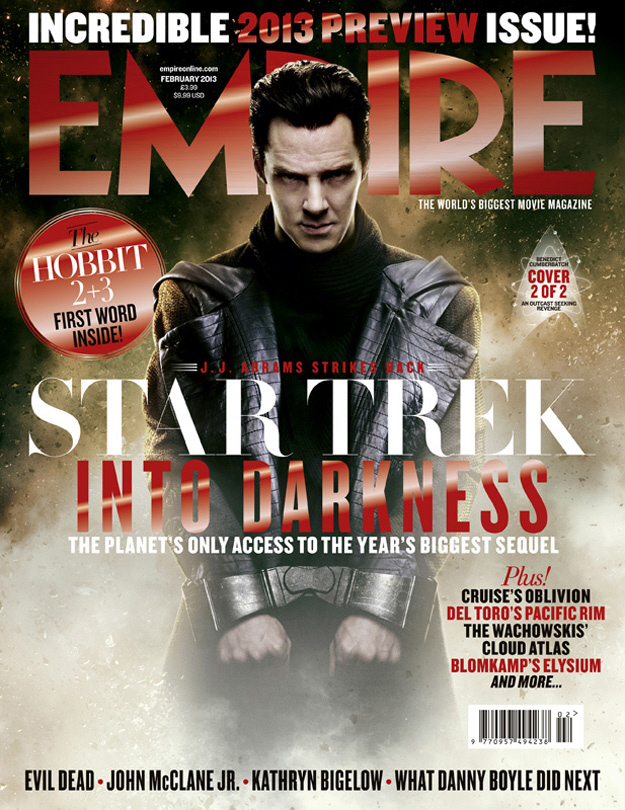 Photos courtesy of Empire Magazine.