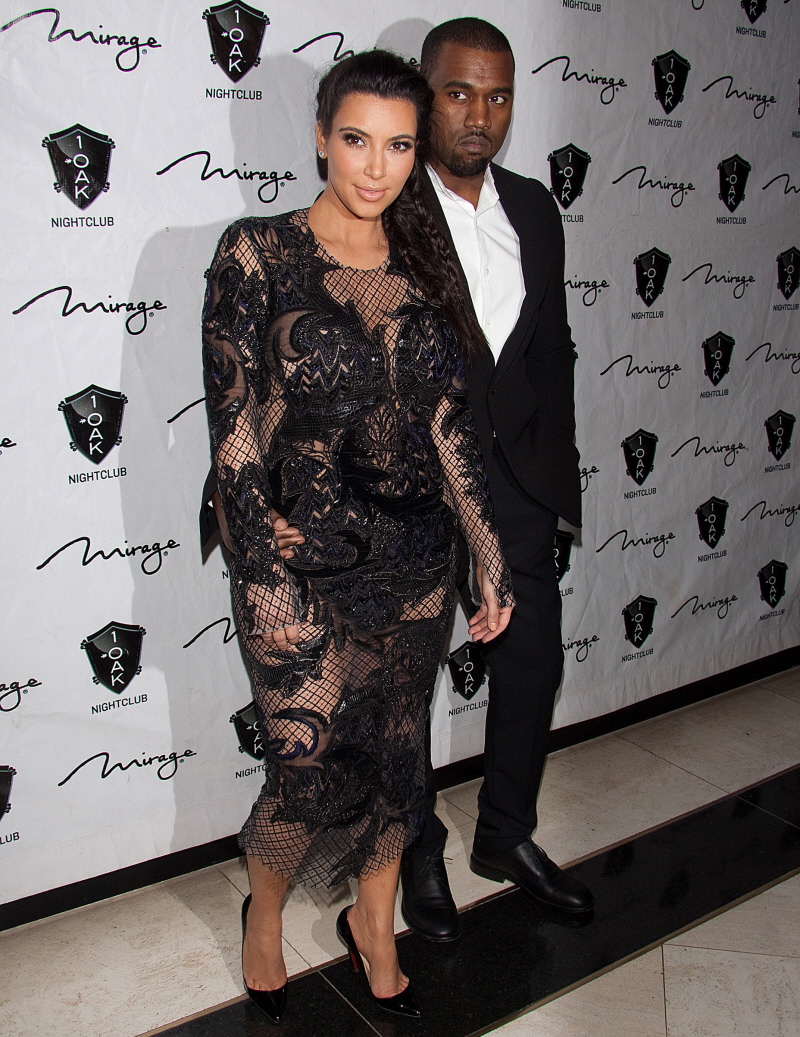 Here are some photos of Kim Kardashian and Kanye West at 1 Oak Nightclub at The Mirage in Las Vegas last night. Kim was paid $300,000 to party there for NYE. I mean… I guess she was the official hostess or something. Did Kanye get paid too, or did he just show up for free to support his baby mama? I have to admit – that was probably the best $300,000 spent for The Mirage. They probably just paid Kim, and they got bonus Kanye and because Kim just announced her pregnancy, that means this is the first post-official-bump red carpet photos of Kimye so EVERY SITE will run these. Money well spent, that's all I'm saying.
As for Kim and Kanye's baby and all of that… well, there are 20 million new stories about them and the conception and what will happen once Kim gives birth, etc. Here are some highlights:
*TMZ did the math and they figure that Kim got knocked up during her trip (with Kanye) to Rome, Italy. Kanye took her to Rome for her 32nd birthday, and they spent several days sightseeing, checking out the Colosseum, the Sistine Chapel, and Vatican City. Meaning The Holy See might have had something to do with this?!
*Page Six's sources say that Kanye probably won't want to sell the baby photos but Kim will want to. A source says, "Like Jay-Z and Beyoncé did with their little Blue Ivy [they put the pics on Tumblr], Kanye will want to post the pictures his way, probably publicly through Twitter — which will no doubt put him at odds with matriarch Kris Jenner, who'll want to make a deal with the highest bidder."
*But! TMZ's sources say that Kim has already been telling people that she doesn't want their kid to be a reality star… yet! They "don't want their baby dragged into the family biz" and they want to "ensure real privacy" for the baby. HAHAHAHA. Yeah, we'll see. Kris Jenner won't be happy about that. Kris Jenner shall sell this baby to the highest bidder!! Kim is also claiming that she doesn't want a spinoff show with Kanye, nor will she want a "birth special"
*So, what's Kanye up to? Is he excited about the baby? Sources claim he's just thrilled. A source tells Hollywood Life, "He's known this for some time now. You don't even know how f**king excited this [guy] is about being a father… I don't know if I should say this, but [Kanye] was crying when Kim told him she was knocked up… I heard he got on his knees in front of Kim, she rubbed his head while he was crying and he was kissing her stomach. Guess he was overwhelmed at that point and couldn't believe he's about to be a father." Okay, that actually got me a little bit. It made me think about how much he must miss his mom. #kanyetears
*And here's the real money shot (so to speak!): sources say that Kanye is definitely going to marry that ass once that ass finally divorces Kris Humphries. A source tells Hollywood Life, "Kim has been trying for a baby for a few months. She got off birth control and it was a decision she and Kanye both made. They wanted to get married before starting a family but the divorce changed everything because it's taken so long to finalize. Kanye and Kim will definitely get married after the divorce is settled with Kris."
Prepare yourselves! It's going to be MONTHS full of this baby drama and divorce drama (from Kris and Kim) and then wedding drama. Kim got her hooks into a big fish (ha!) and she's not going to let go any time soon.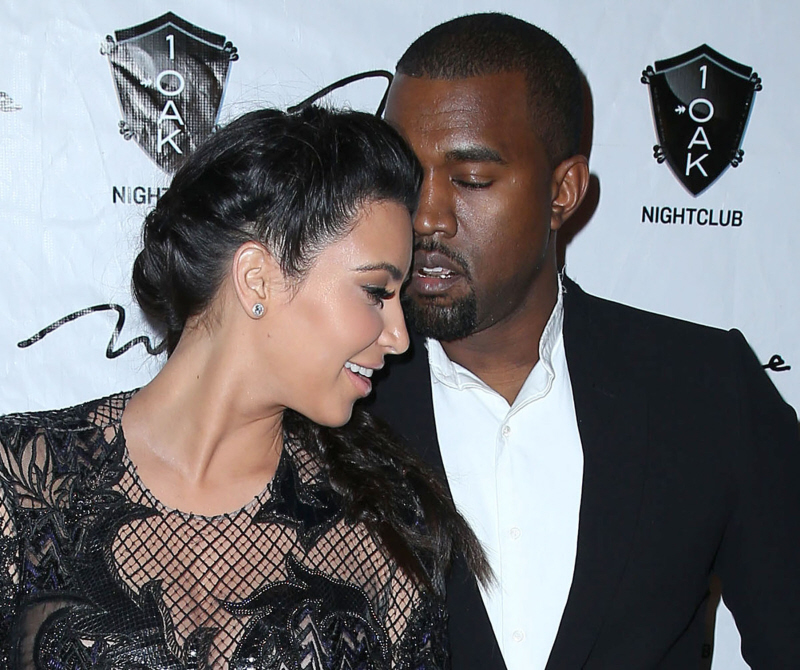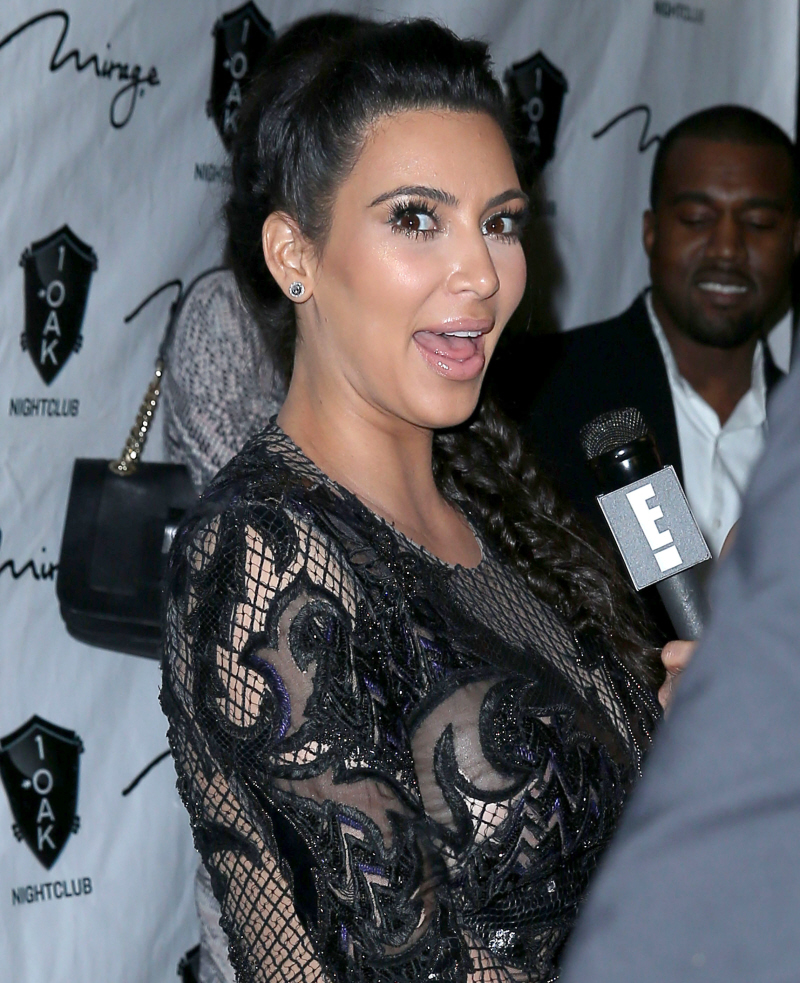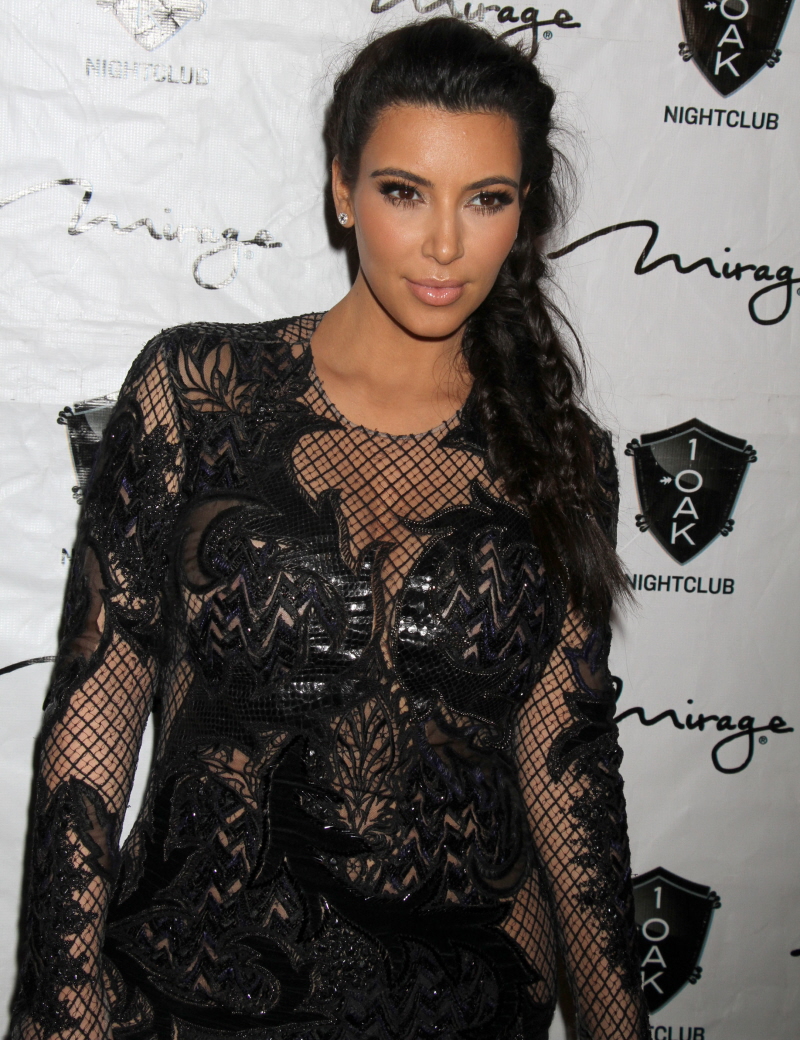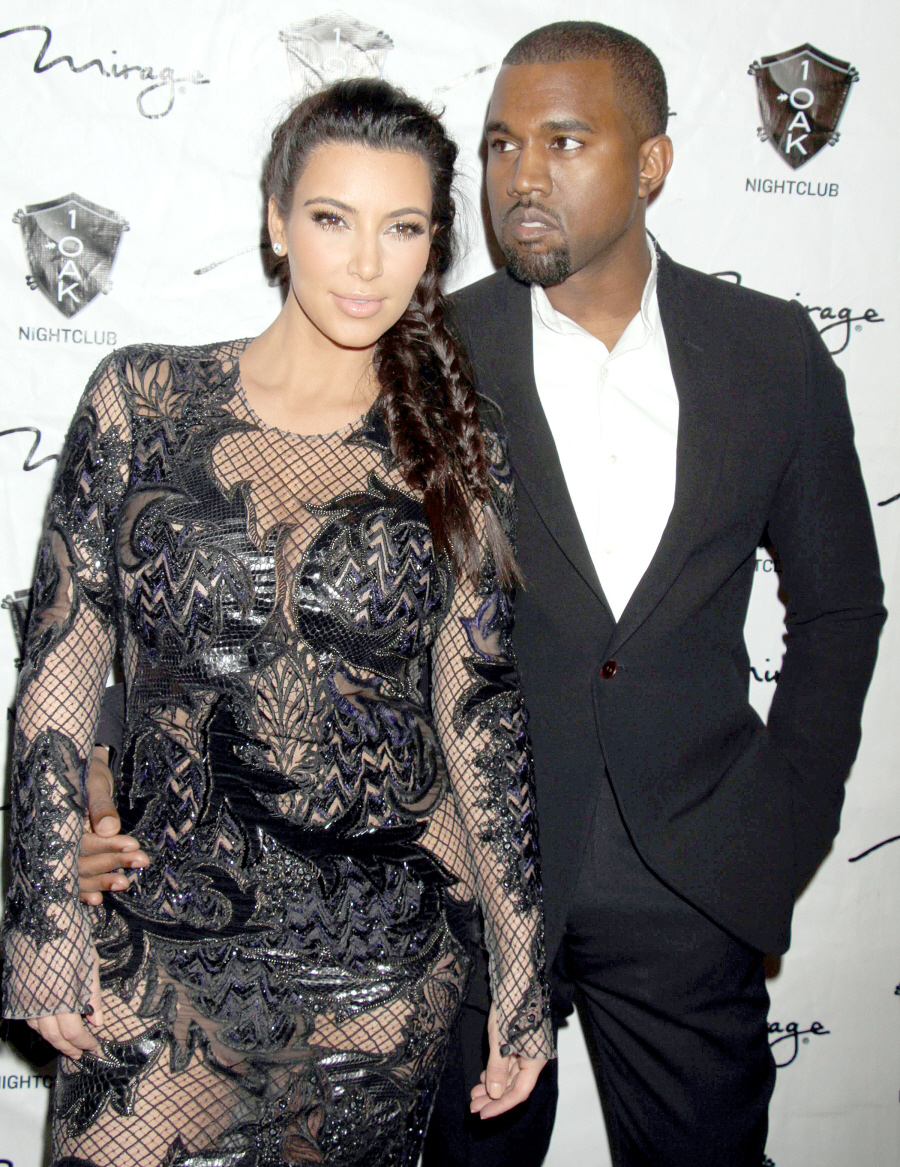 Photos courtesy of Fame/Flynet and Judy Eddy/WENN.com.