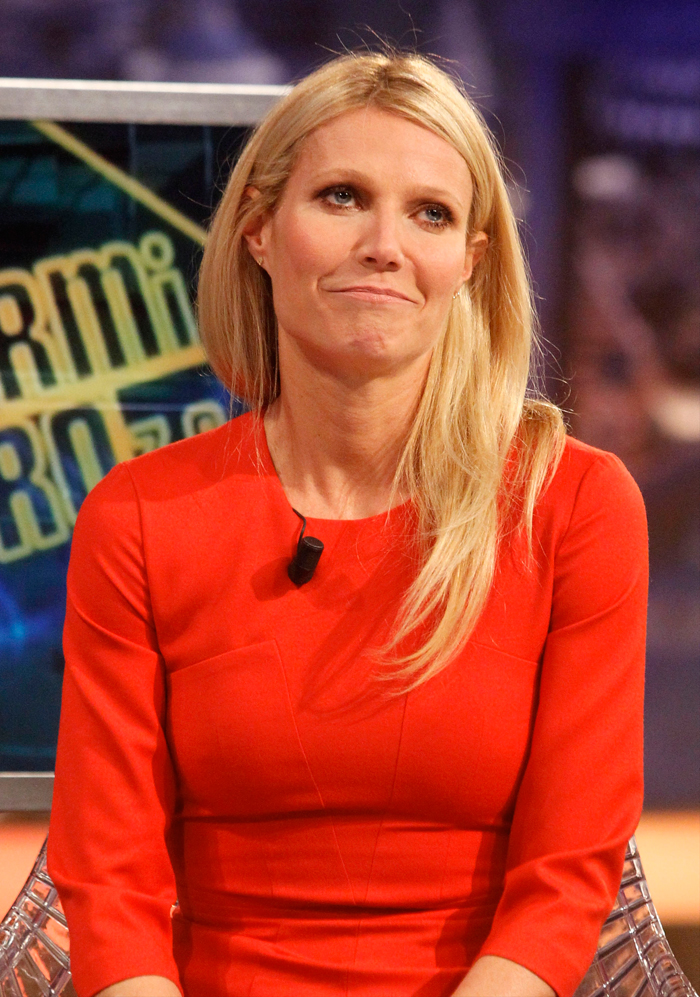 Can you believe that early January is finally here? Not only is it the New Year, but we're coming up on the one-year anniversary of Gwyneth Paltrow's Goop-branded colon cleanse! This is a momentous occasion, and I'm really crossing my fingers that not only will Goop publish next week's newsletter with a new "collaboration" with a Dr. Junger, but finally, she'll see the light and offer the Crispy Carrot Ginger and Luxardo Maraschino powder flavors that I previously suggested. If anyone knows anything about peasant life, it's me, and Goop needs to listen to my suggestions. Make it happen.
At the moment, however, Gwyneth's newsletter has been on hiatus since December 20, which is completely understandable considering that it's the holidays, and Goop probably wants to Goop it up in the kitchen for her family and attend some fancy parties. Also, she has been videotaped dancing onstage at Jay-Z's recent New Year's Eve gig in Brooklyn, and the video has now gone viral. Naturally, the Mail has labeled Gwyneth's moves as "cringeworthy" and "mum dancing," but I'm inclined to take it easy on her because this vid is actually kind of cute. Check it out:
I don't know. I think Goop's little jiggle is dumb, but her little display of entitlement ("Look, I'm on stage with Jay-Z! His wife, Beyonce, is totally my BFF, and we drink wine together in bed while our children frolic in the fields adjacent to my wood-burning pizza oven") is no where near as embarrassing as Chris Martin's overenthusiastic "hip-hop" dancing as he shouts "Yeah!!!" I will never understand what Gwyneth sees in that guy — well, besides the posh accent and all of that money.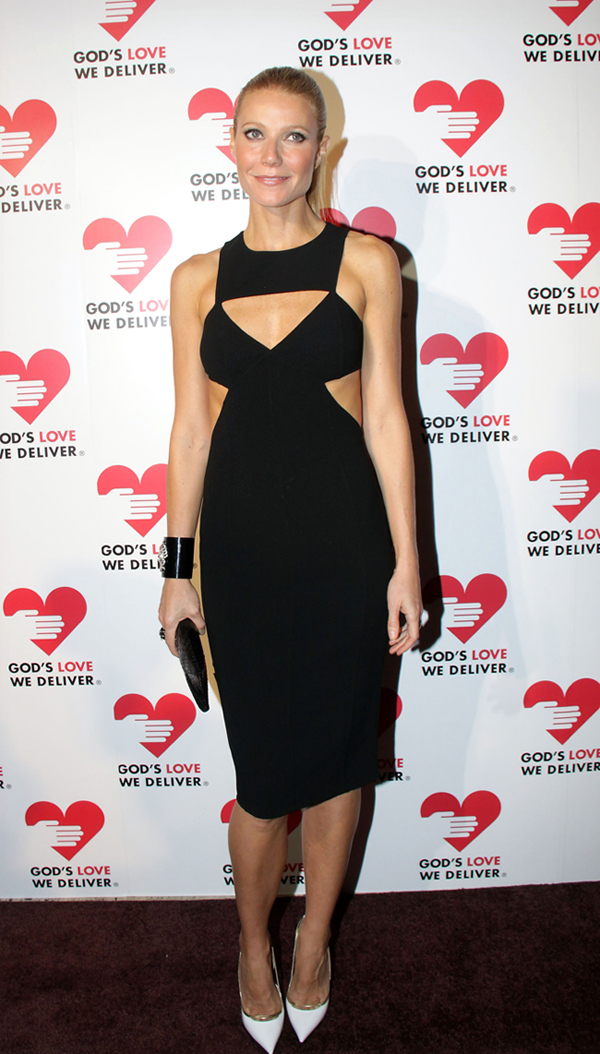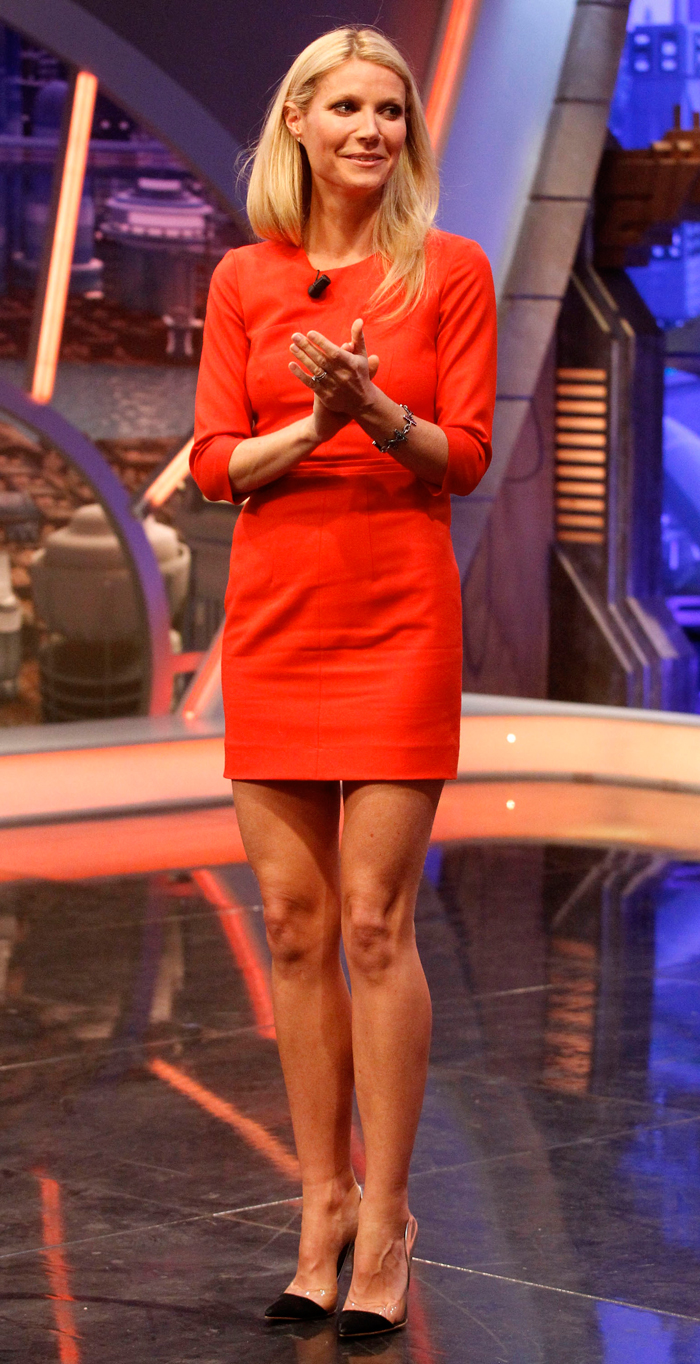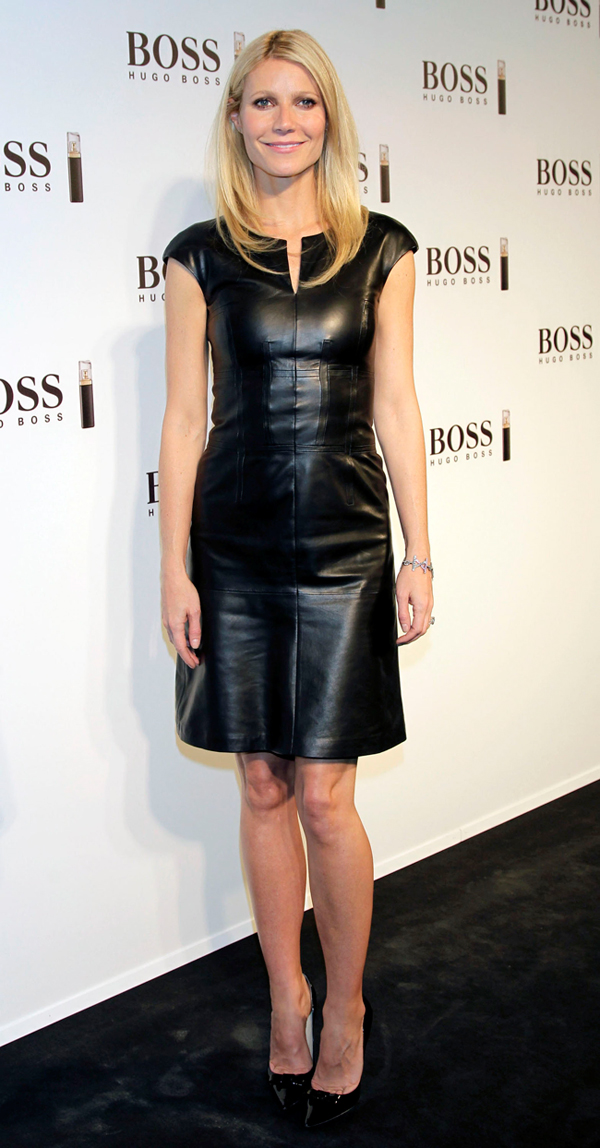 Photos courtesy of WENN