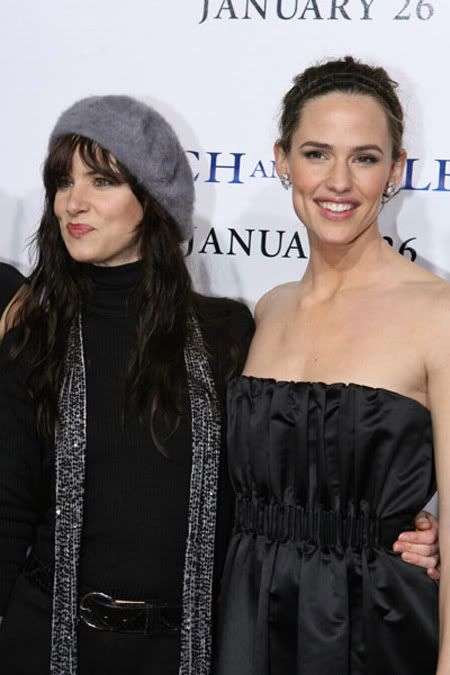 Jennifer Garner posed with everyone except her husband, Ben Affleck, at the LA premiere of her new movie, Catch and Release, last night. She was seen with co-starts wacky Juliette Lewis, Timothy Olyphant, producer JJ Abrams, and Victor Garber.
People diss Garner for supposedly not being drop dead gorgeous, and some say she has a "man face" and call her mean names, but she's easily my favorite celebrity. She's nice without being fake or cloying, and she seems like a genuinely kind, happy person. I also think she's quite pretty and doesn't look like she had a lot of work done. Her Golden Globes dress didn't fit her thin frame perfectly, but it wasn't fugly or anything. This dress isn't doing her any favors, either, and in one of these pics with Victor Garber she seems to notice that it's falling down.
I don't know why people have a problem with her. The most scandalous thing about her is that she was divorced from her first husband, I guess, and some find that boring. Give me boring mom Garner over the teenage-acting trainwrecks any day.
Catch and Release is the story of woman rebuilding her life after her husband dies and finding herself with the help of her friends. It is out in theaters on January 26.
Here's the trailer. It looks cheesy but I think I would like it.

Pictures from GossipRocks.