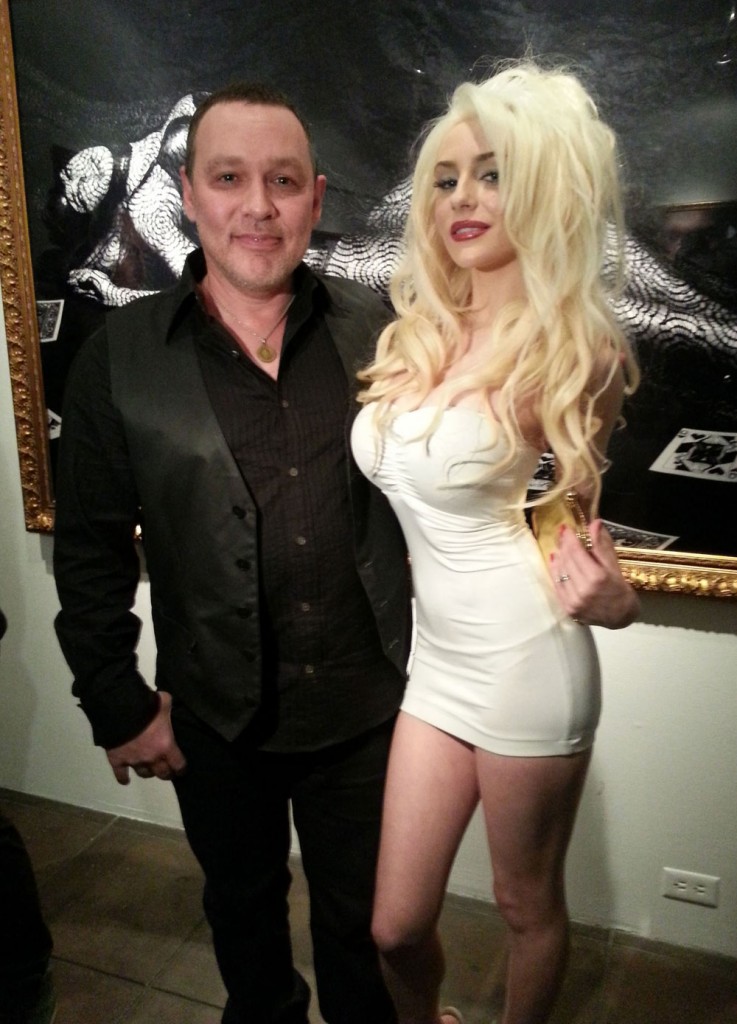 This is just a brief very shocking palate cleanse from the Critics Choice fashion. It's like someone smeared wasabi on your glass when you were expecting to taste a nice cabernet.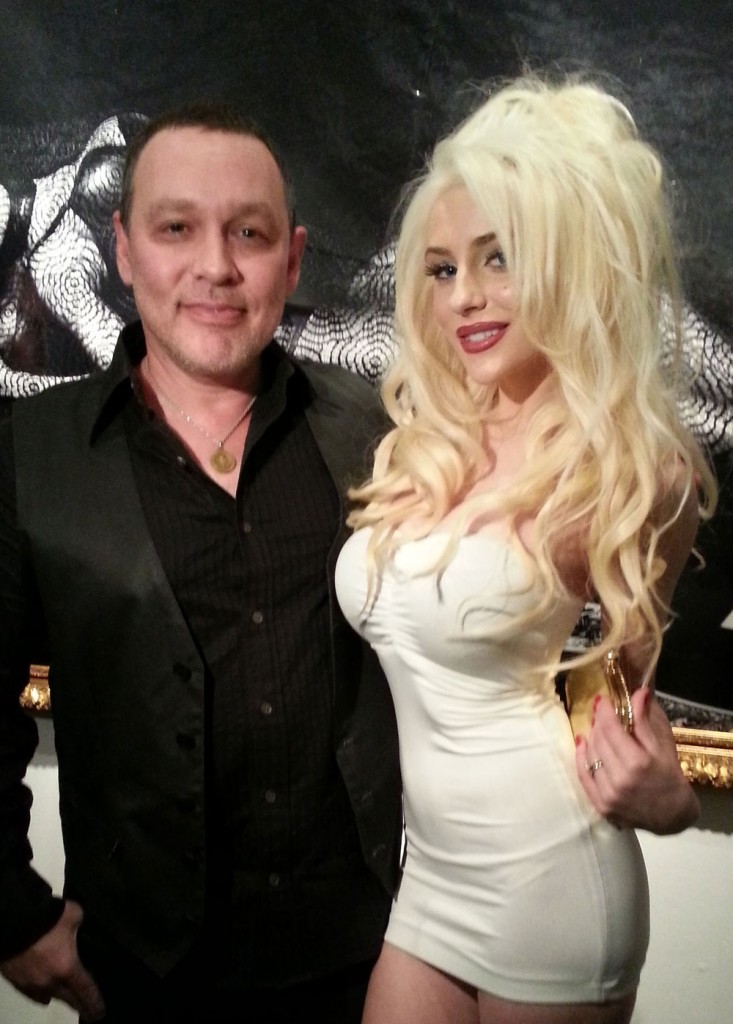 What would you do if you saw these people in person? Like, assume you're not a gossip follower and you had no idea who they were. You would stare and think these people were in costume, or that you were looking at a hooker and her pimp – or at the very least an adult film star, right? I'm somewhat sorry for running these photos, I do feel a small amount of guilt about it, but I freaking cannot look away. They're fascinating. Look at Courtney's insane mound of fake frizzy yellow hair. Check out her tighter than tight, shorter than short dress with her plastic tits on prominent display. Look at her cartoonish makeup and freakishly big lips. Then look toward her daddy husband to the left, all decked out in black and looking like a creeper with that dippy gold necklace. These people are not real, they're caricatures.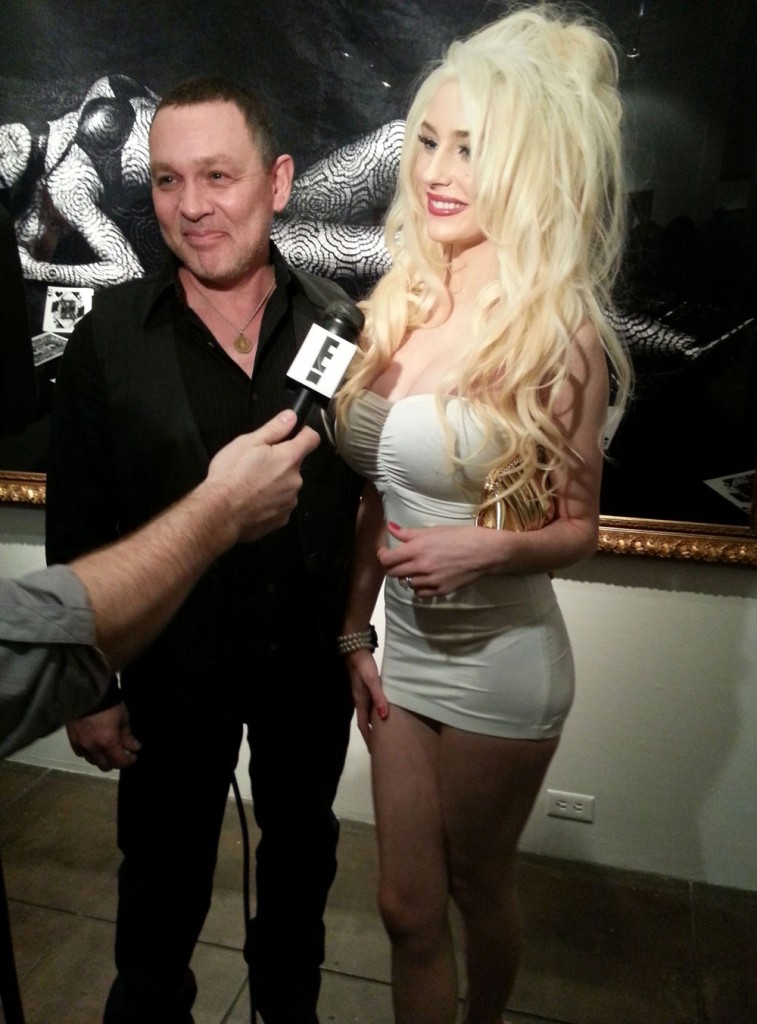 These photos are from the "Markus + Indrani Icons book launch party" in Beverly Hills last night. It was hosted by Carmen Electra, with proceeds to go to the Trevor Project, a very good cause. Our photo agency also had some pictures of Carmen there, and I ended up feeling sorry for her. She's trying to hustle and still get hosting gigs, and she got overshadowed by an 18 year-old wannabe reality "star" and her washed-up 52 year-old husband. This new generation of "famous" people has me very concerned for humanity, but I'm still watching/staring. I can't help it!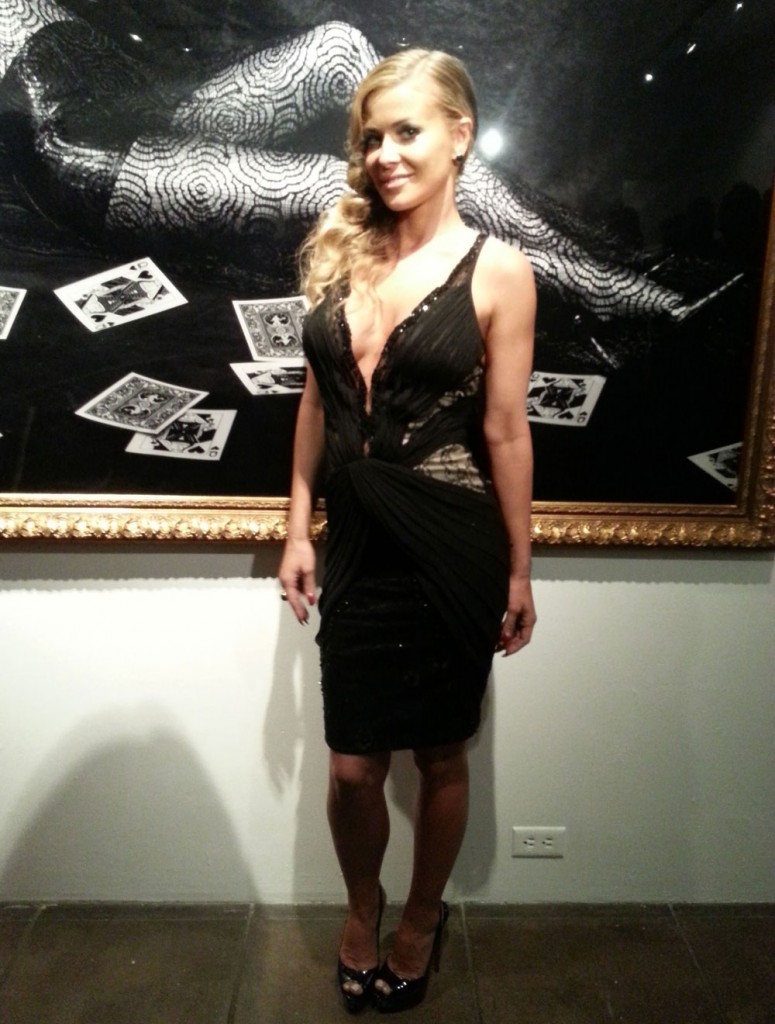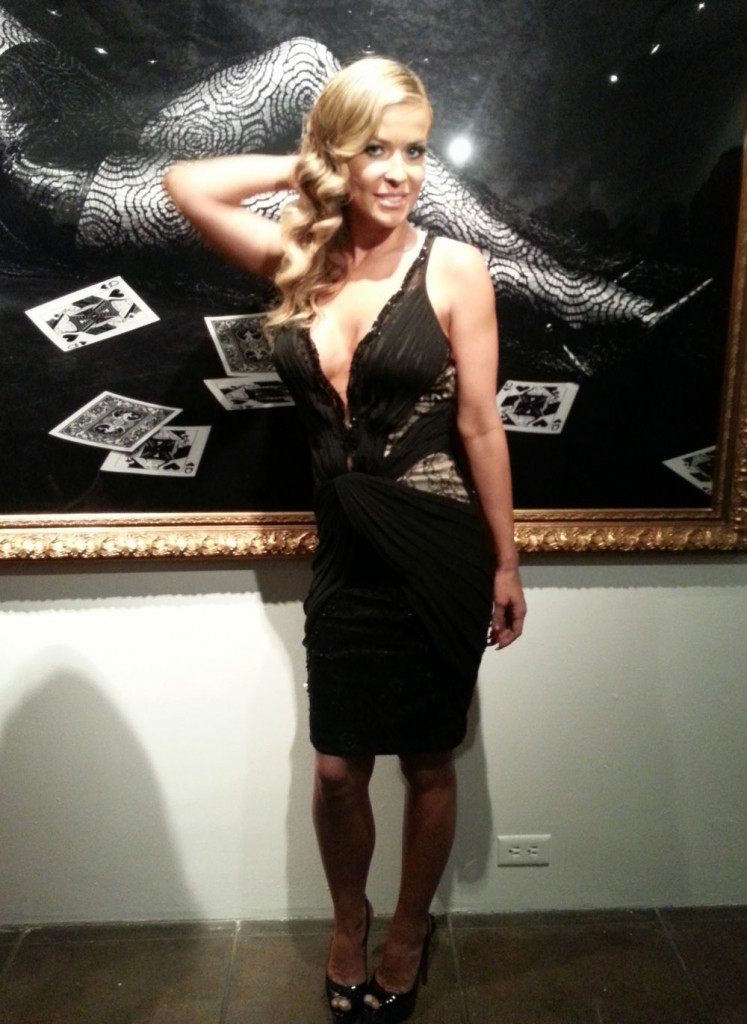 It looks like Carmen had something serious done to her face, doesn't it? It's hard to tell from these photos as they're a little blurry. I think Courtney broke the camera. Here's another recent photo of Carmen, from December. She looks way different to me than she used to. It could be worse. See above.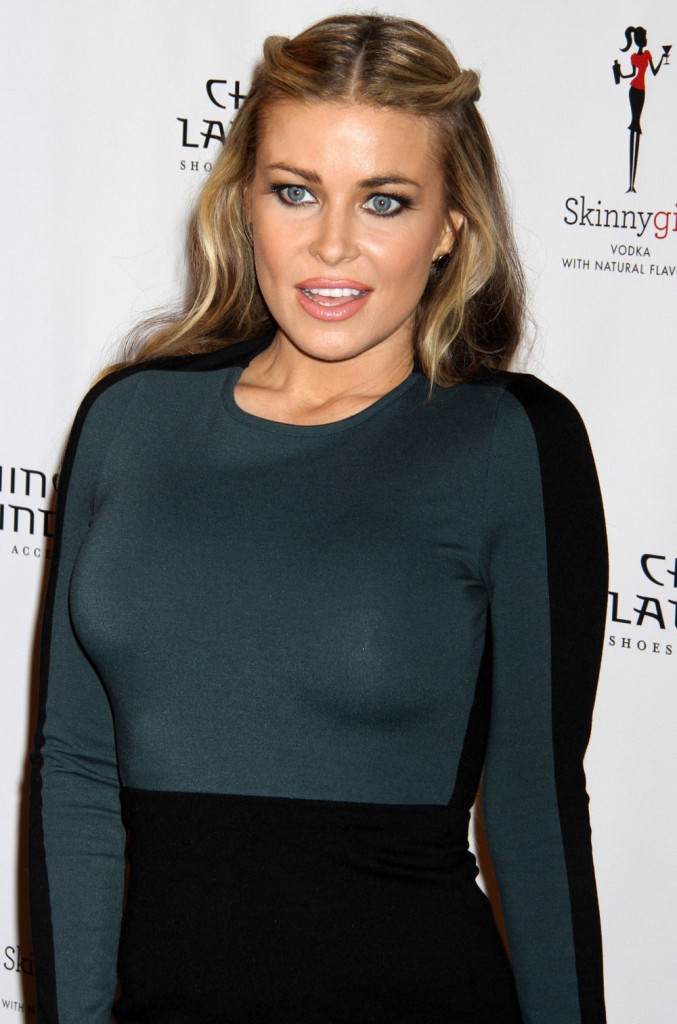 Photo credit: FameFlynet