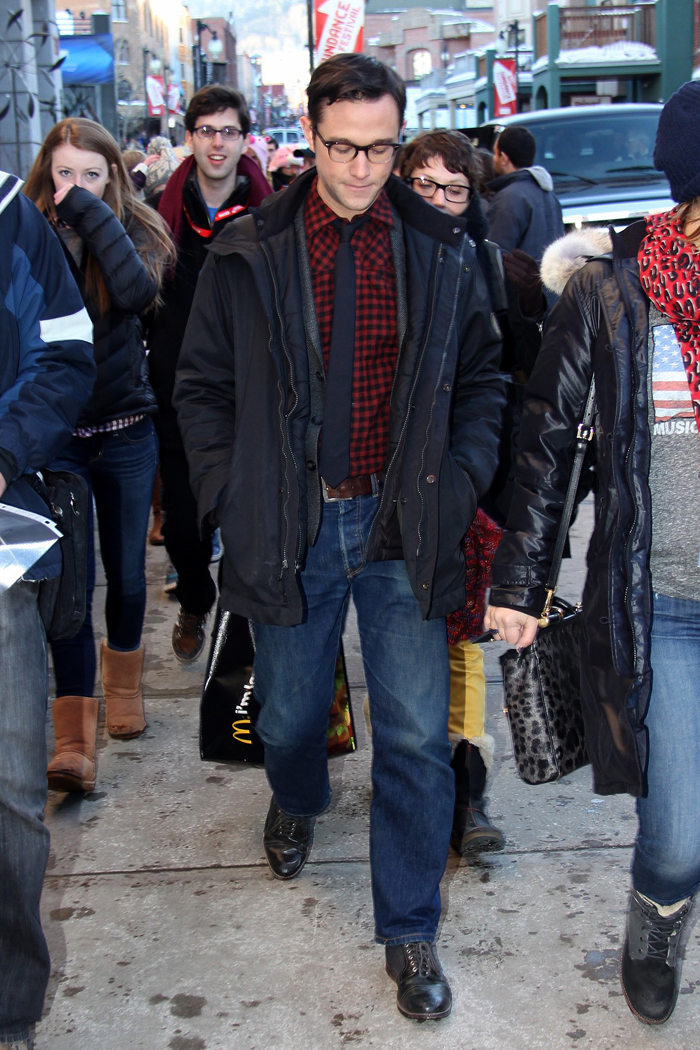 Here are some photos of Joseph Gordon Levitt at Sundance over the weekend before the premiere of his first full-length directorial and screenplay effort, Don Jon's Addiction, which sounds terrible but is getting some surprisingly good reviews after its world debut. Never mind that this is the movie where JGL looks like an orange-tinted meathead. The film itself is about a pr0n addicted lothario who finally meets "the one" (Scarlett Johansson), and the early Sundance buzz is that it's kind of a sweet and funny movie despite the subject matter.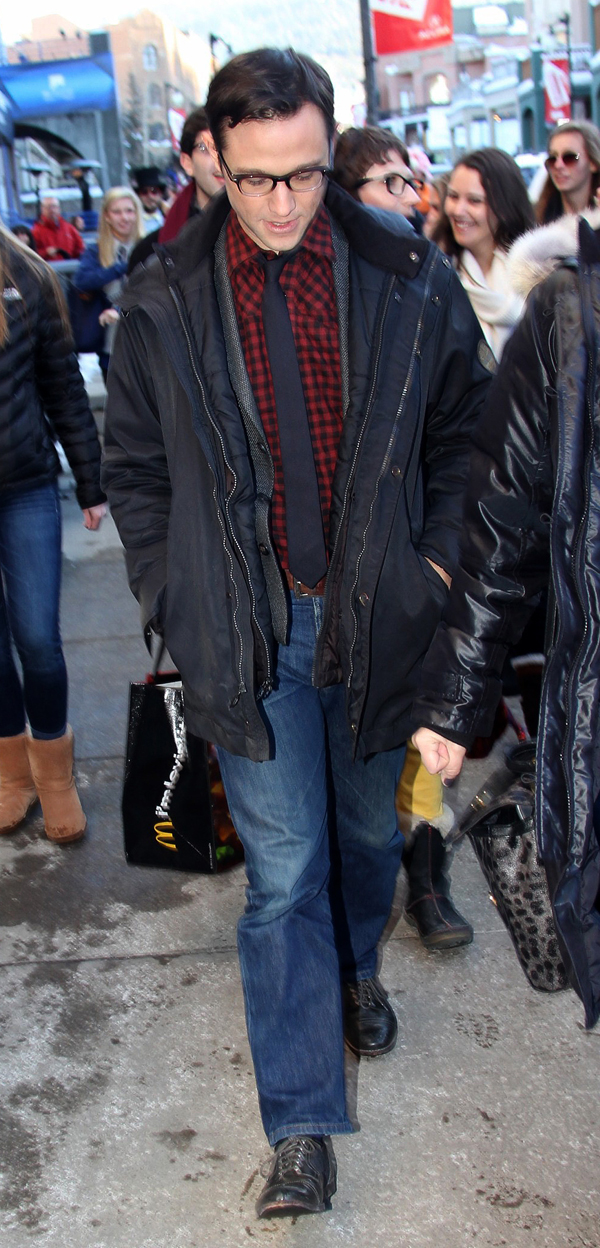 What's more — the film has just been picked up for global distribution, and JGL is practically peeing his pants in excitement. He took to his Tumblr blog to announce how "super stoked" he is about closing a deal on the movie. Although the movie was made under what he calls the "traditional" system, he gleefully thanks all of the members of his open-collaboration, internet-production company, hitRECord, for helping him hone his skills and inspire him to finally do his own thing with a movie. And he made a cute video too! I know a lot of you think that Joe is a smug, self-congratulatory hipster, but this video is really cute. Tommy Solomon, you will always be my man:
See, he's genuinely thrilled and excited about his movie's success, and he credits his fellow (civilian) collaborators on hitRECord for helping him learn enough behind the scenes to take his work into a commercialized feature film. How can anyone hate on that? Here's a guy who defied the usual child-star trappings and isn't laying in a gutter and complaining about how the drugs were just there, man, and it's not his fault that he's taking them.
Just for fun, here's a replay of those JGL set photos from Don Jon's Addiction. Yes, I know he looks like a hipster version of Ronnie Ortiz-Magro, but I'd still hit it (at least once) for those triceps.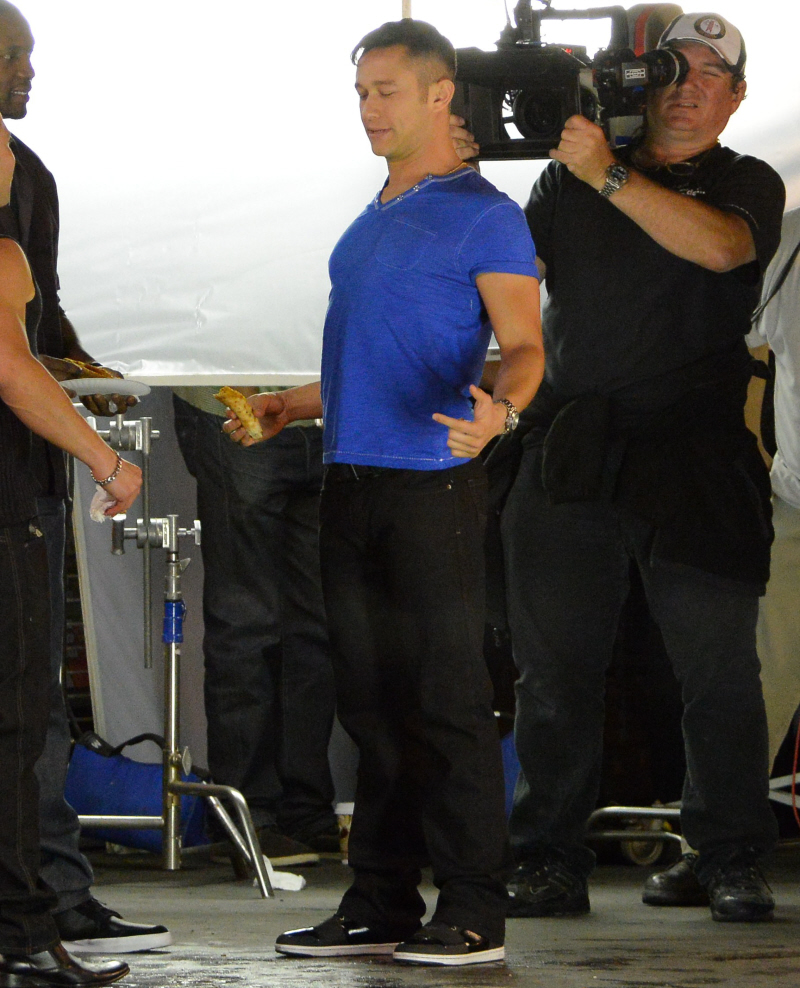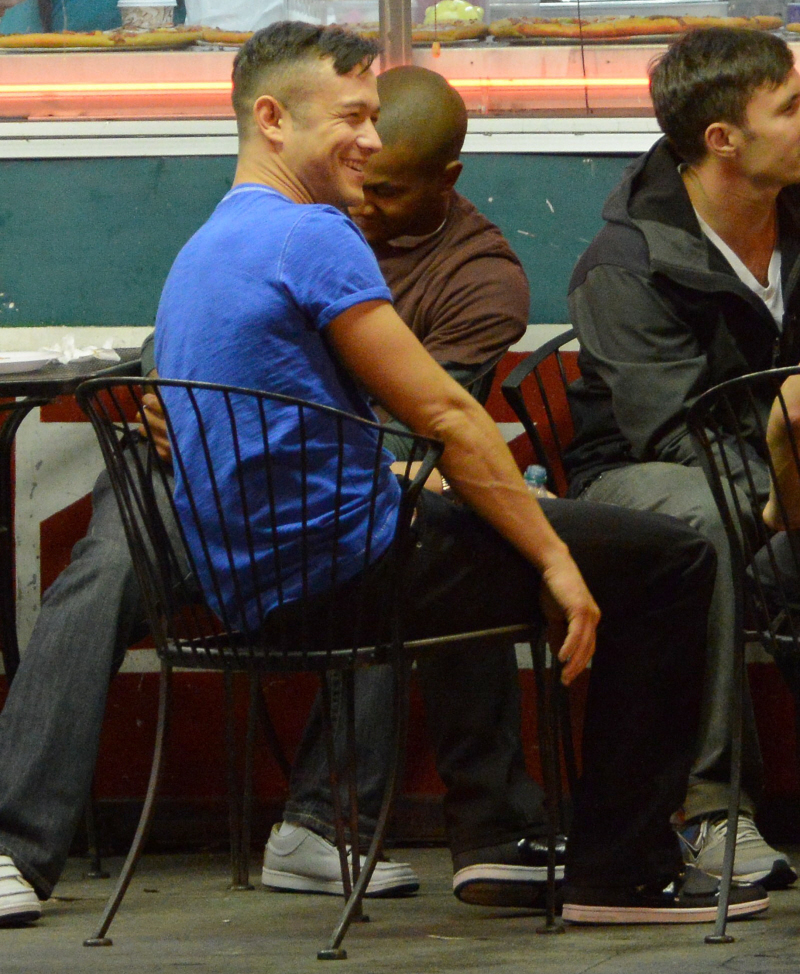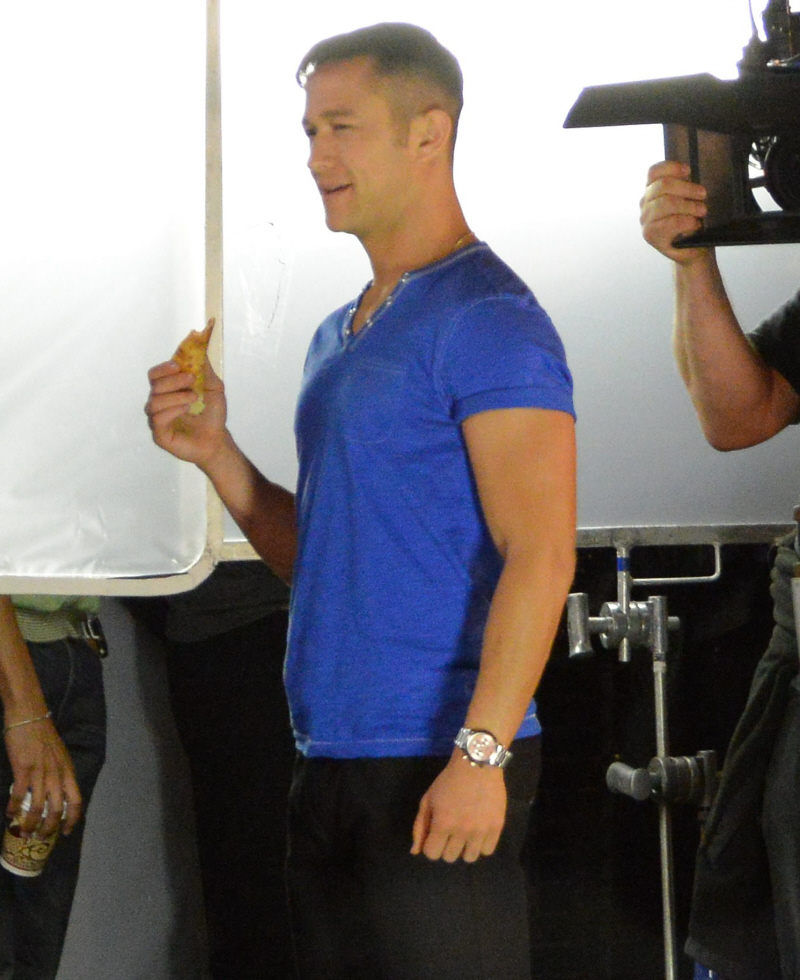 Photos courtesy of Fame/Flynet and WENN