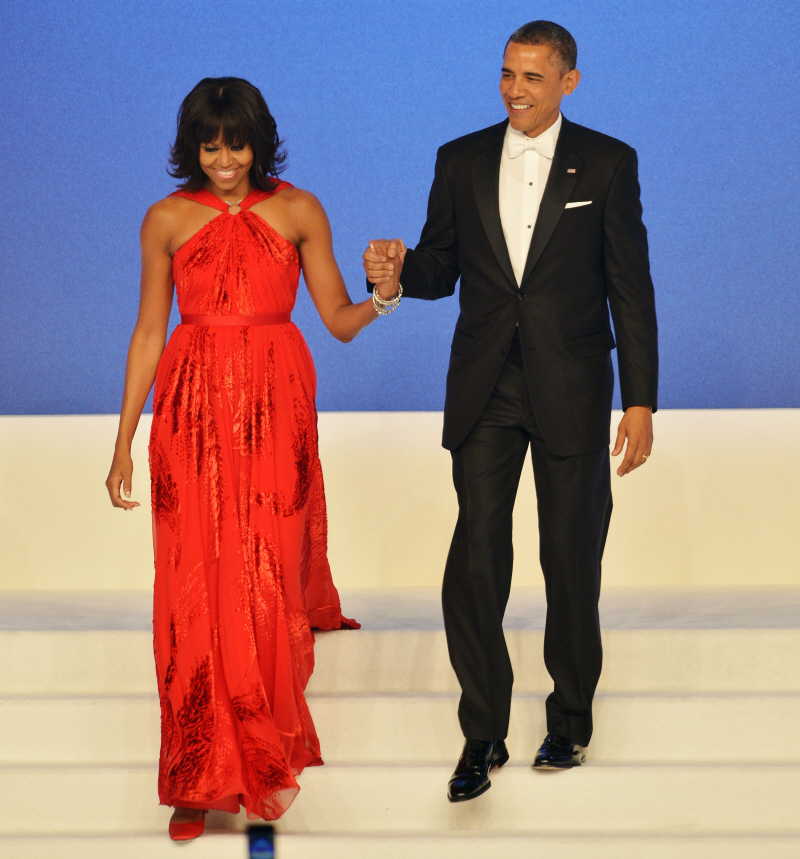 In yesterday's Open Post, I claimed that Michelle Obama would never, ever repeat Jason Wu for Pres. Obama's second inaugural. Well, I was wrong! FLOTUS went back-to-back in Jason Wu gowns for the president's first and second inaugural balls. In 2009, she wore the now infamous white, delicately-detailed Wu gown which I'm sure is in some kind of museum. Last night she wore this new Wu gown in "ruby chiffon and velvet". Her jewelry was by Kimberly McDonald and her shoes were Jimmy Choo. I think this is a case of a gown moving differently than it photographs – because I don't like the gown very much in these pics (it's too orange-y and stiff-looking), but in motion, I really like it. Here's the video of the Obamas dancing to Jennifer Hudson singing Al Green's "Let's Stay Together".
I understand why Michelle is such a fan of empire waists and super-high waists, but there's a problem when she chooses a high waist and a full skirt – sometimes it adds weight to her lower half.
Also: do you want to talk about Michelle rolling her eyes at Speaker John Boehner? This happened at the fancy lunch at the Capitol just after the swearing in. The menu included lobster and bison and Michelle was seated in between the president and the speaker. Michelle was enjoying her food and it looked like Obama and Boehner were sharing a joke and Michelle was not amused at all. It was funny! But I took it more like "Michelle was rolling her eyes at a dumb joke" more than "Michelle was disrespecting the Speaker of the House". Here's the video: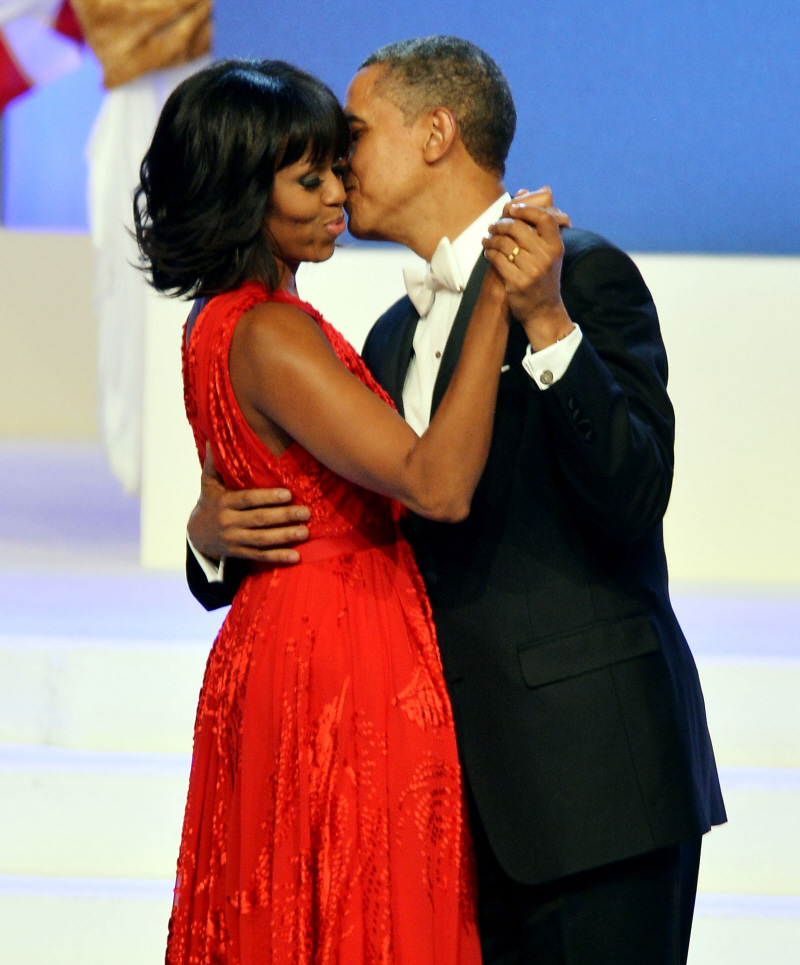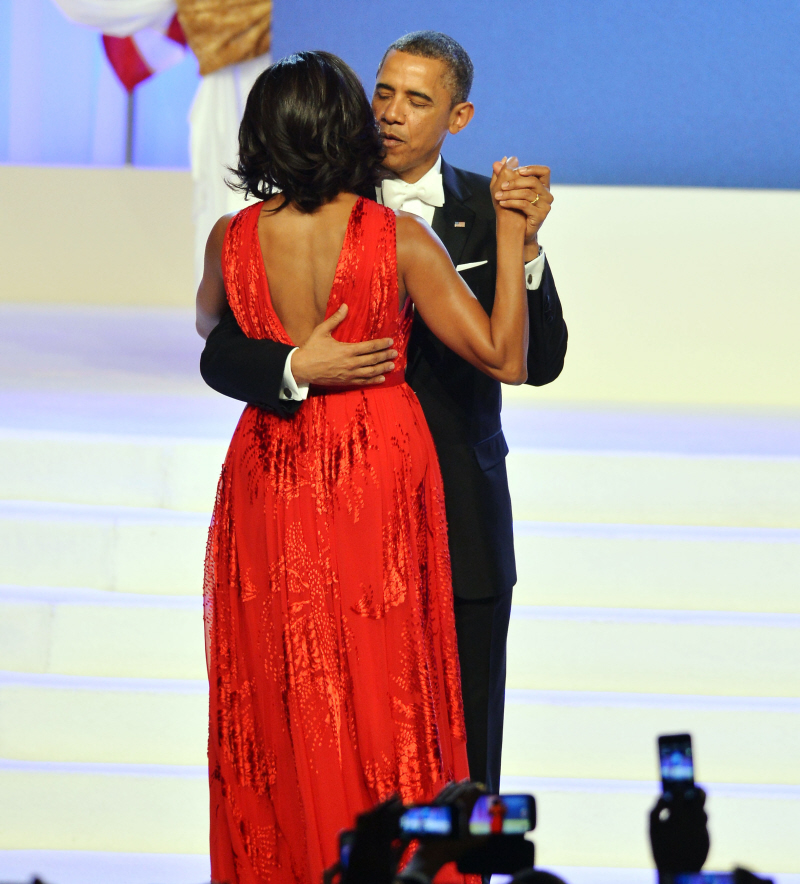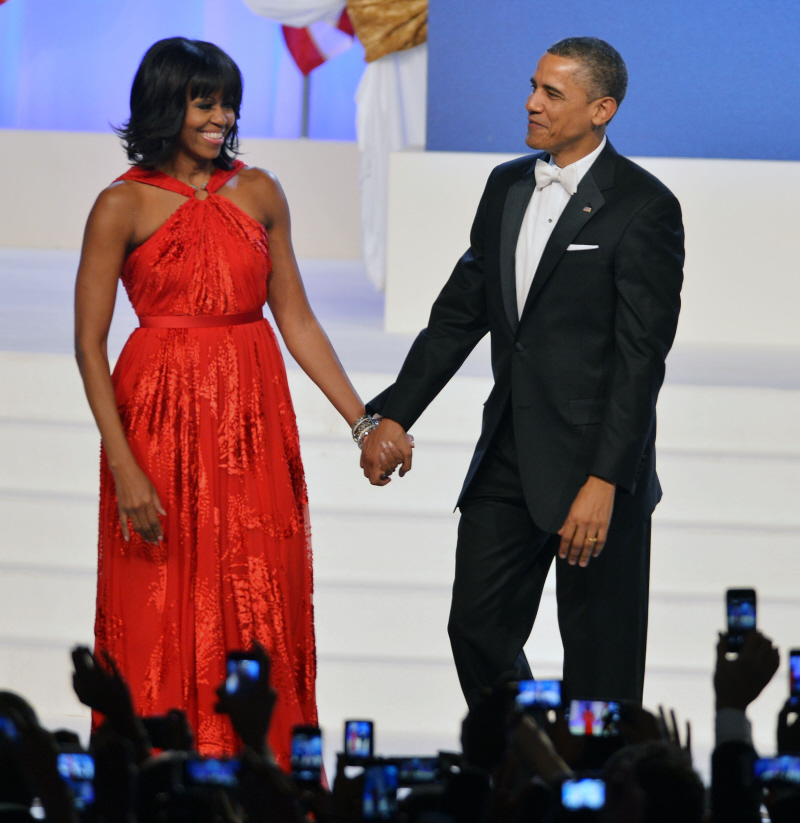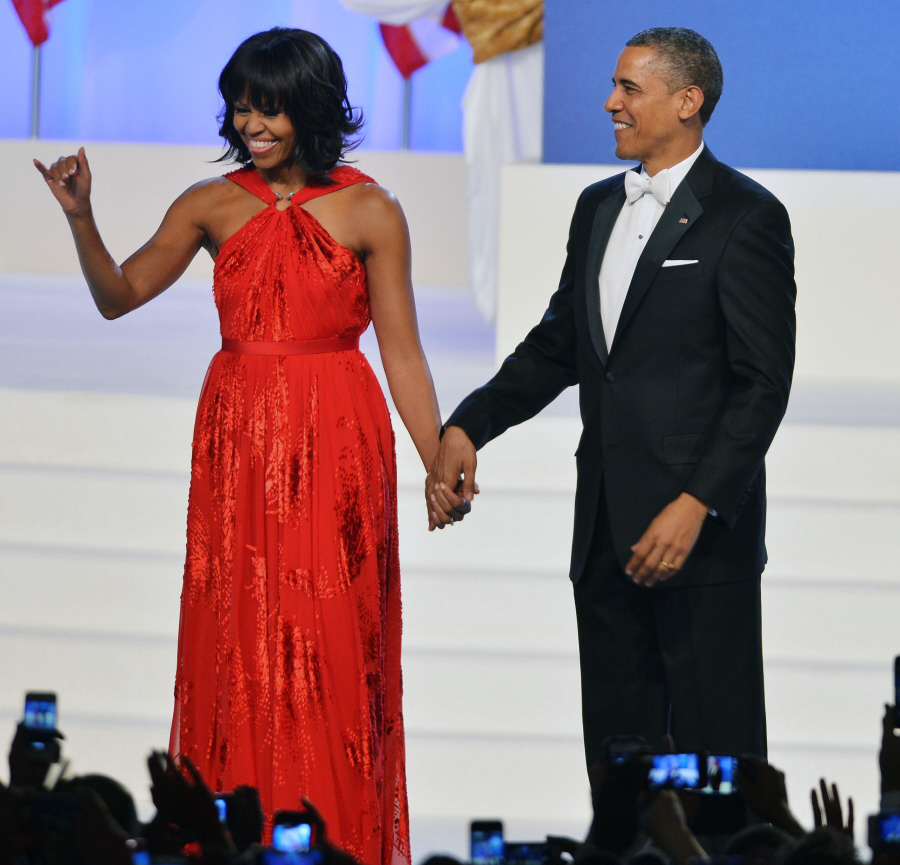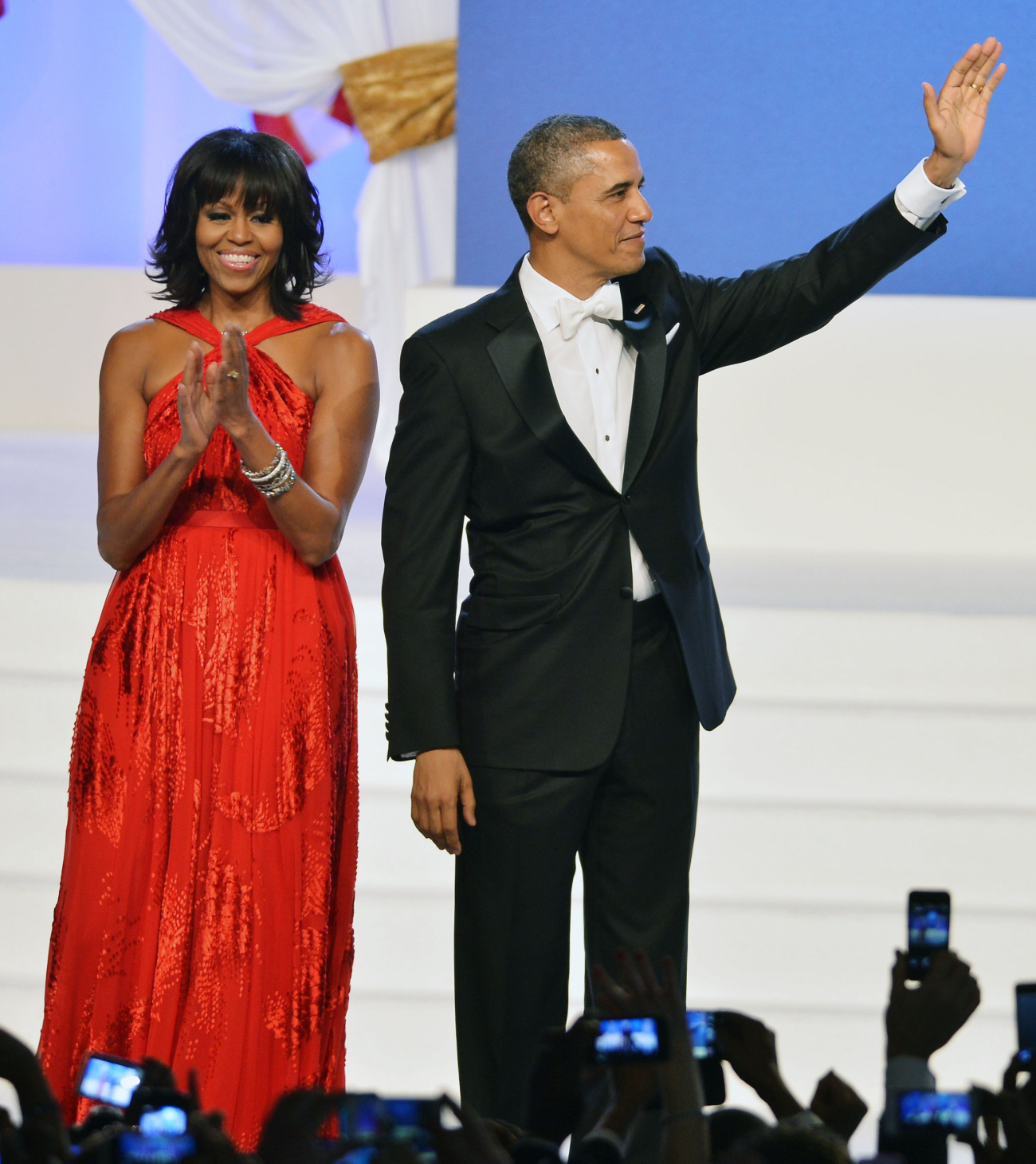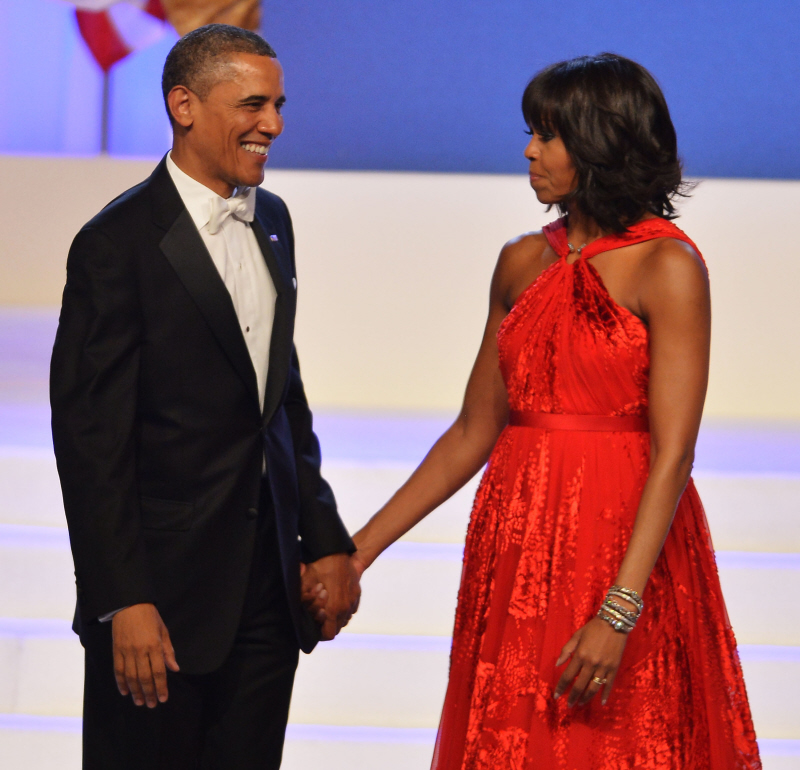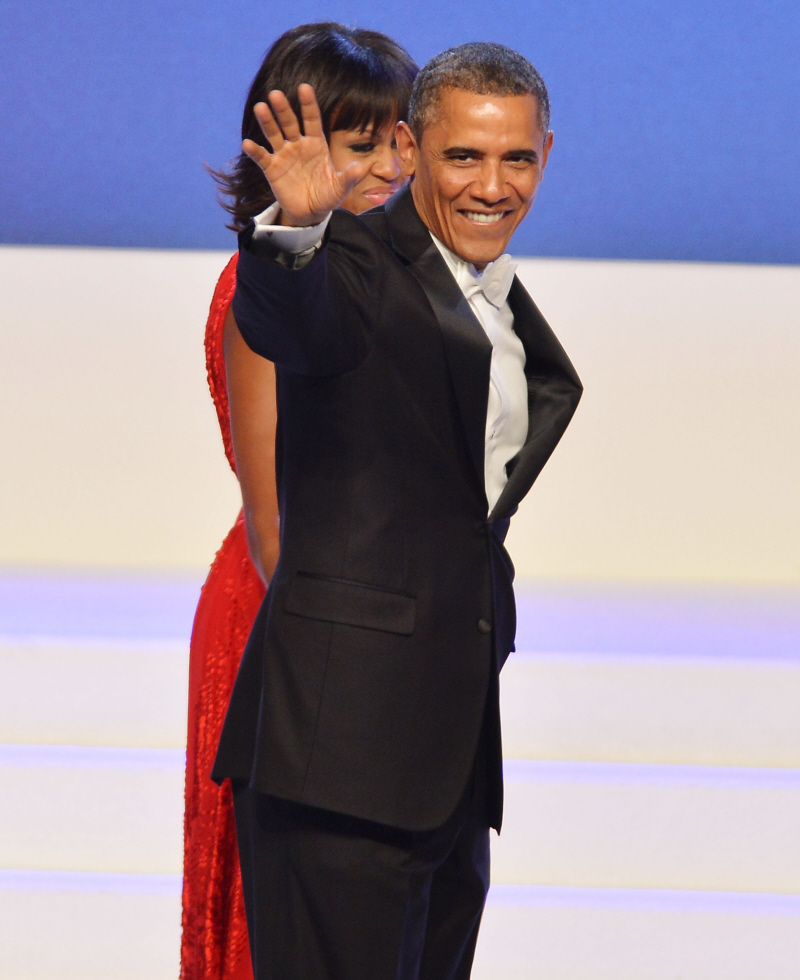 Photos courtesy of Johnny Louis /wenn.