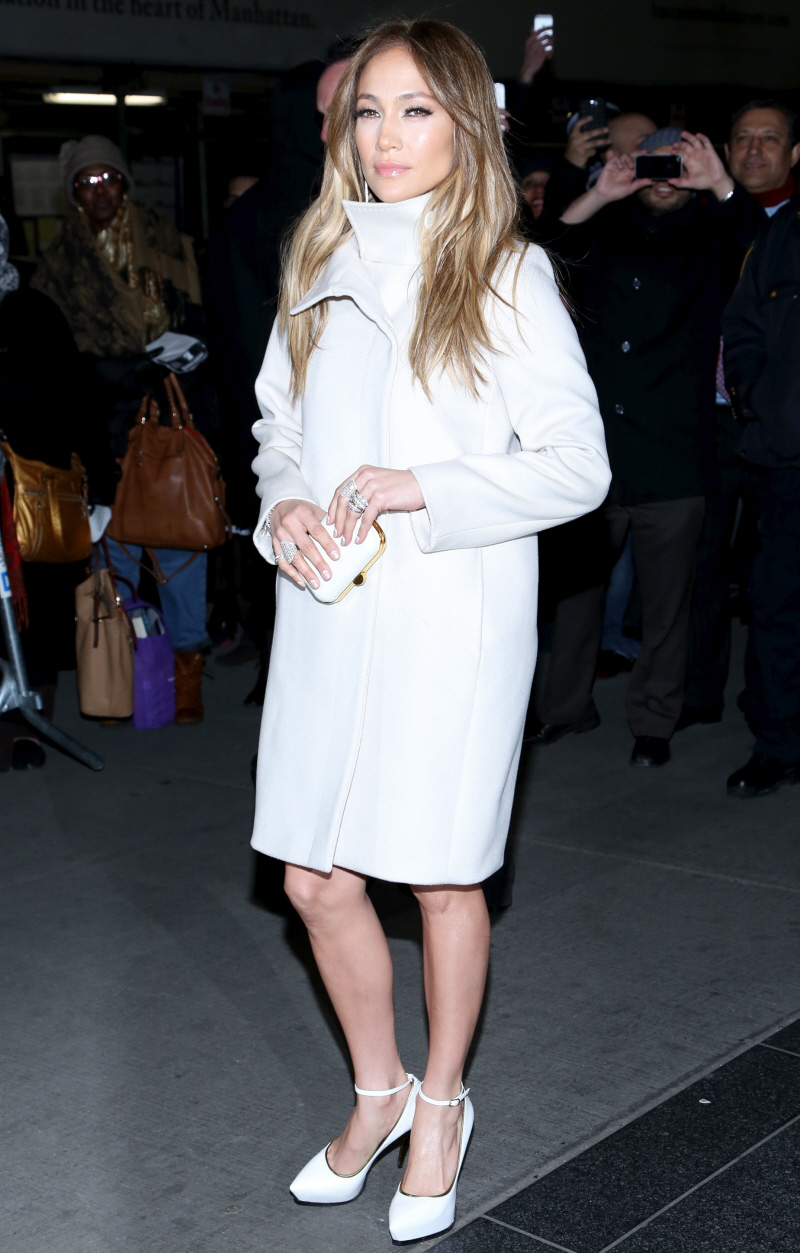 These are some photos from last night's NYC premiere of Parker, that Jennifer Lopez & Jason Statham movie which Jennifer has already compared to Out of Sight (spoiler: it's not like Out of Sight). Unfortunately, we only have street photos of J.Lo going into the indoor premiere – my guess is that it was originally supposed to be a premiere with an outdoor press line in which everyone could snap photos of Jennifer in her cream Lanvin dress, but it's SO COLD on the East Coast this week, all of the "fashion photos" were done inside (and we don't have access to them, so go here to see). I think Jennifer looks great in this white/cream coat – it's not the most flattering thing ever and you can tell she's desperate to show off her body, but I bet it's warm. Her hair looks particularly good here too, right?
Interestingly enough, Casper Smart was not at the premiere. Neither was Jason's girlfriend Rosie Huntington-Whiteley, but she was around for the after-party and Jason rarely brings her to his premieres, so her absence made sense. But Jennifer trots Casper out for everything! So where was he? LaineyGossip posited a theory that Jason Statham doesn't care for Casper and he told J.Lo to keep her D-list boyfriend away, which could explain the lack of Casper on this red carpet AND during this week of promotion in NYC, where Jennifer has been photographed going solo a lot. Another explanation? Maybe Jennifer is getting tired of Casper…? Probably not – they just got a dog together. They named him Bear. Because that's their nickname for each other.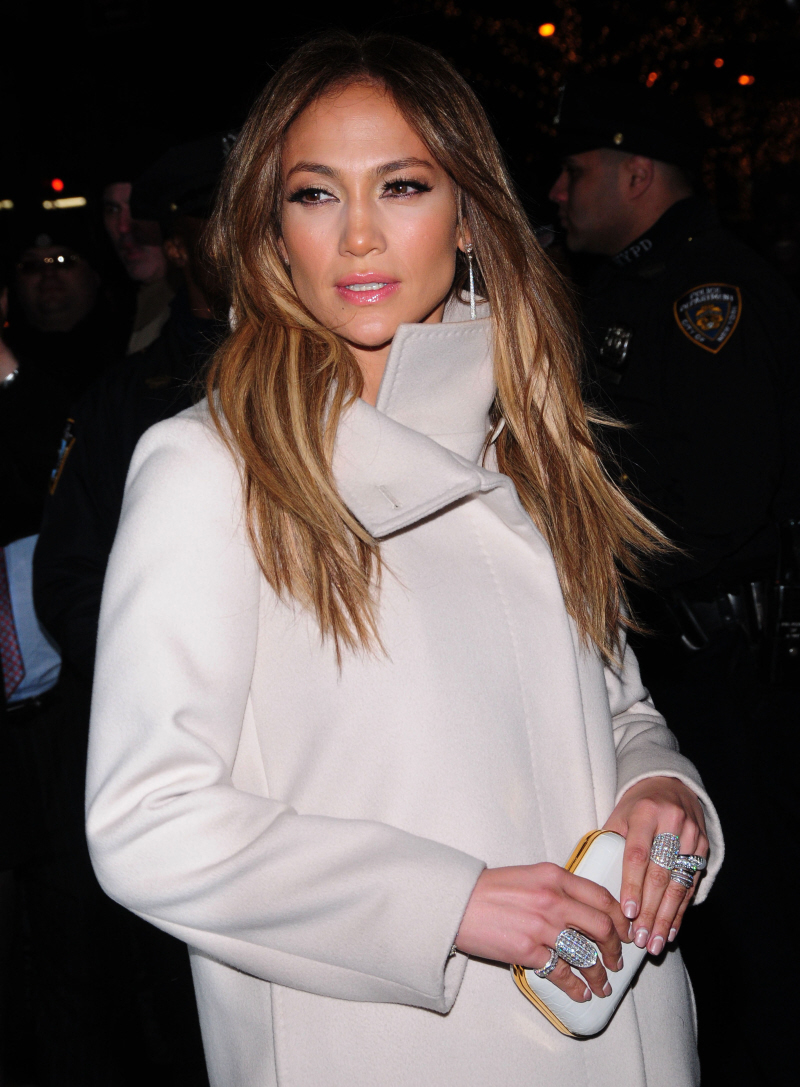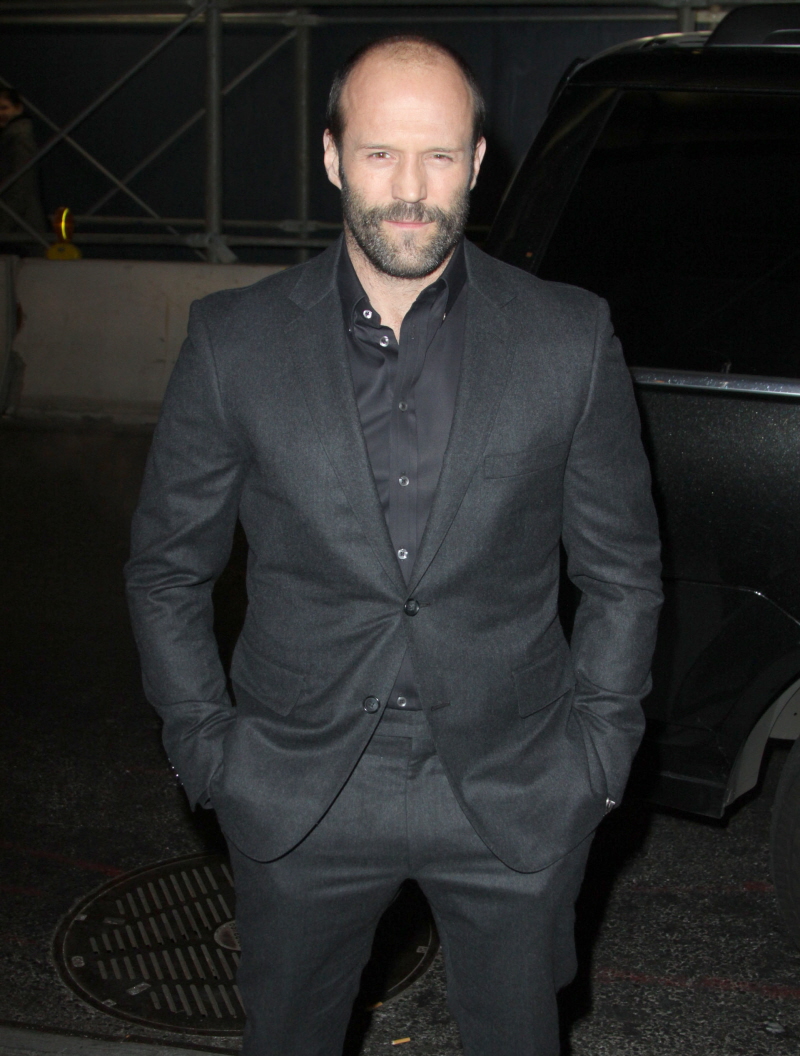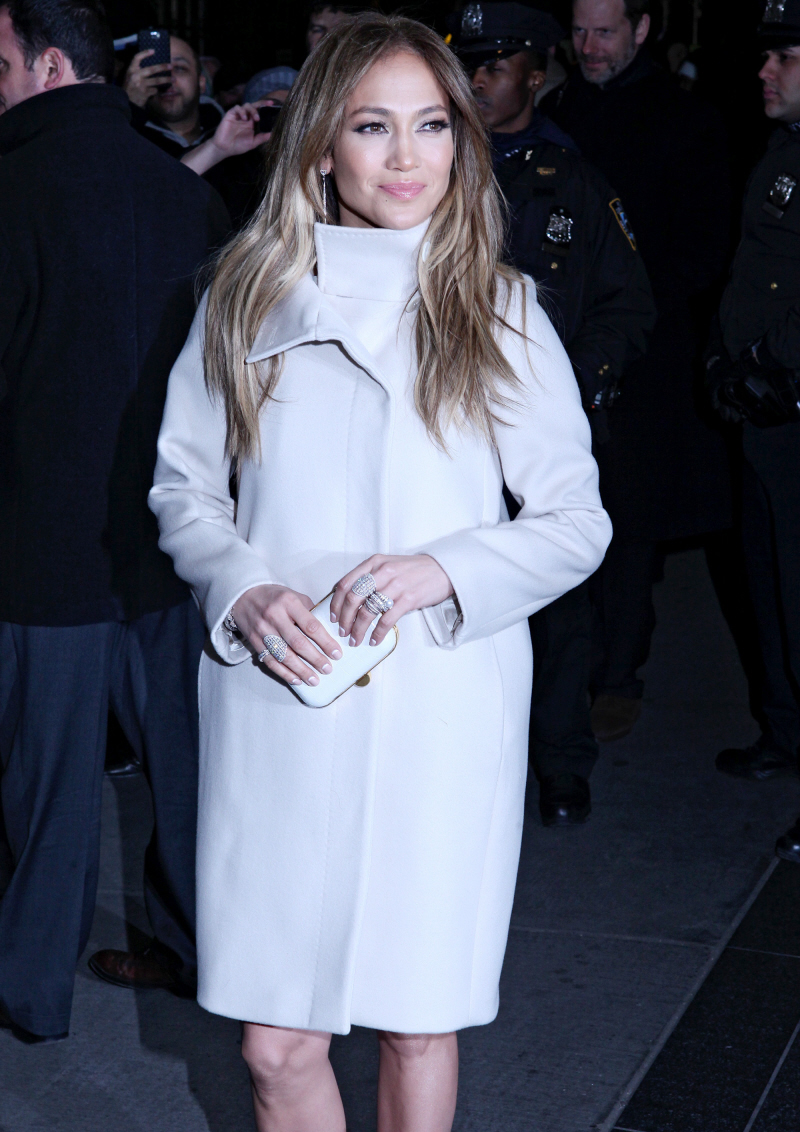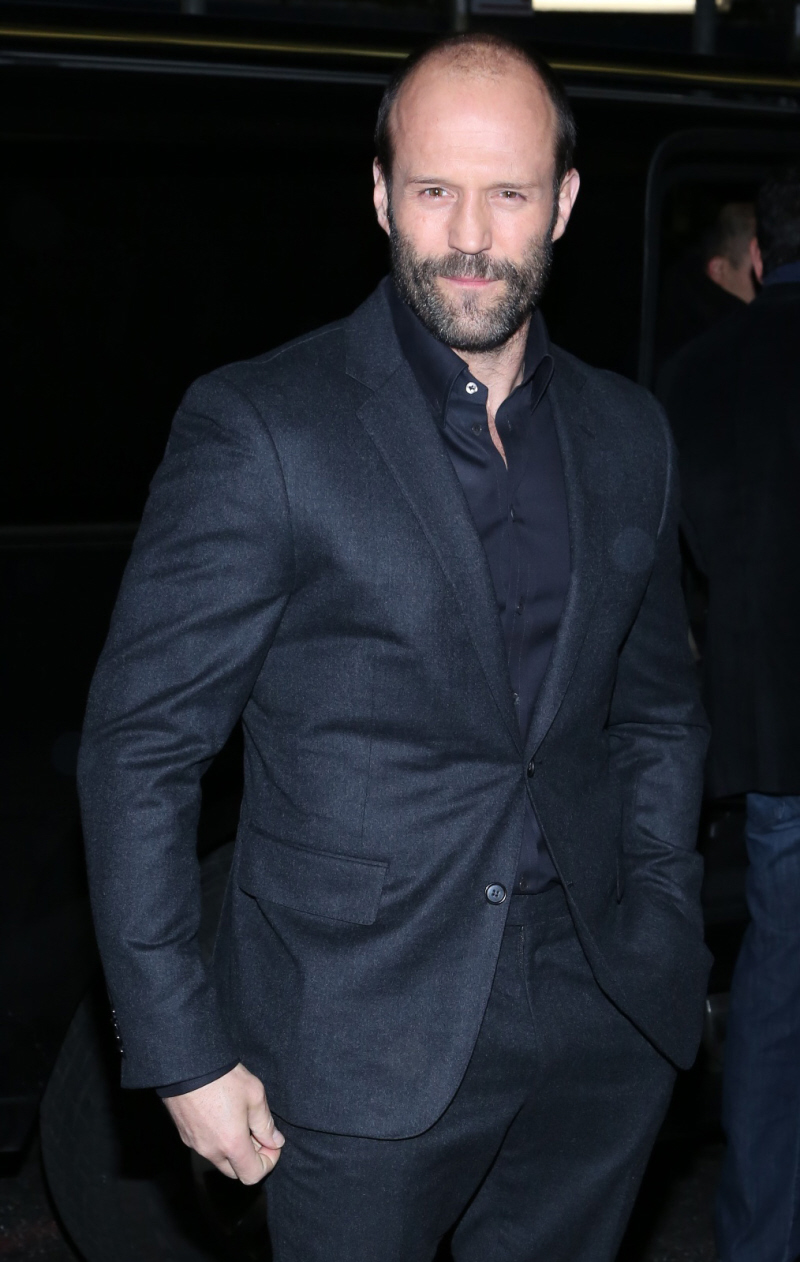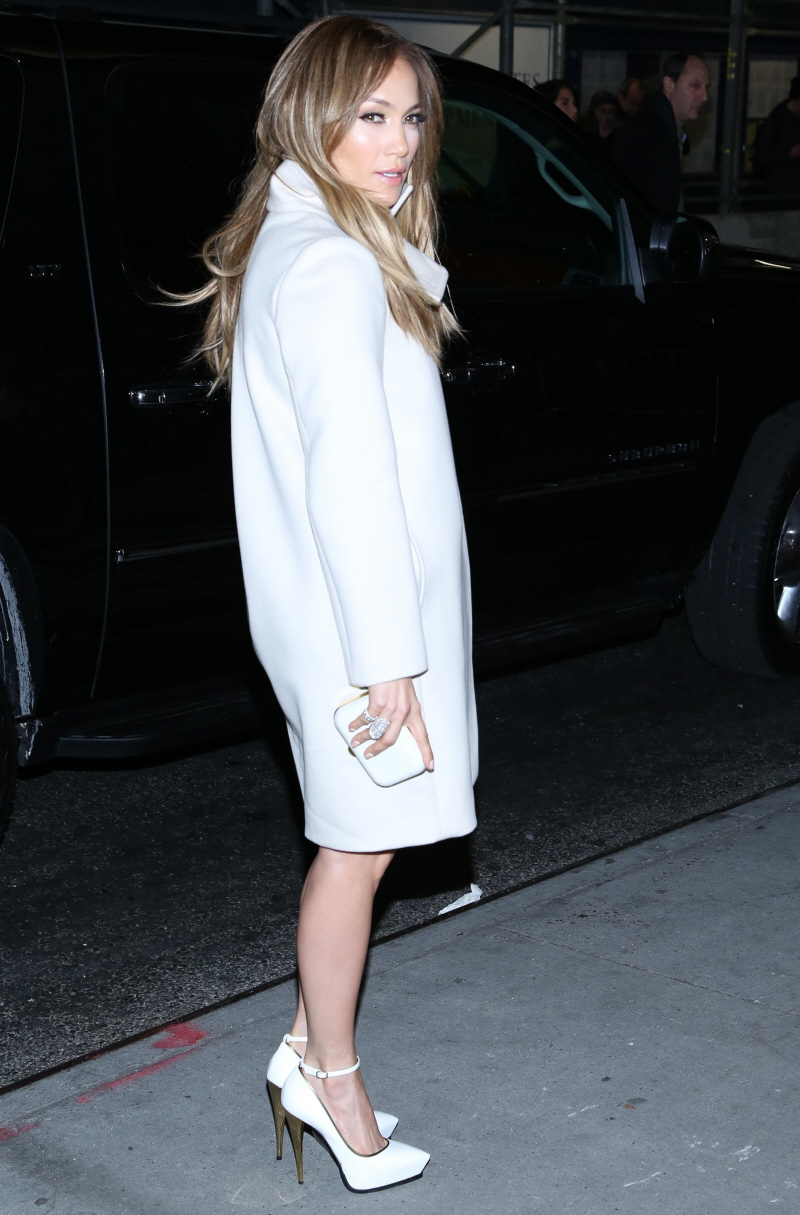 Photos courtesy of WENN, Fame/Flynet.