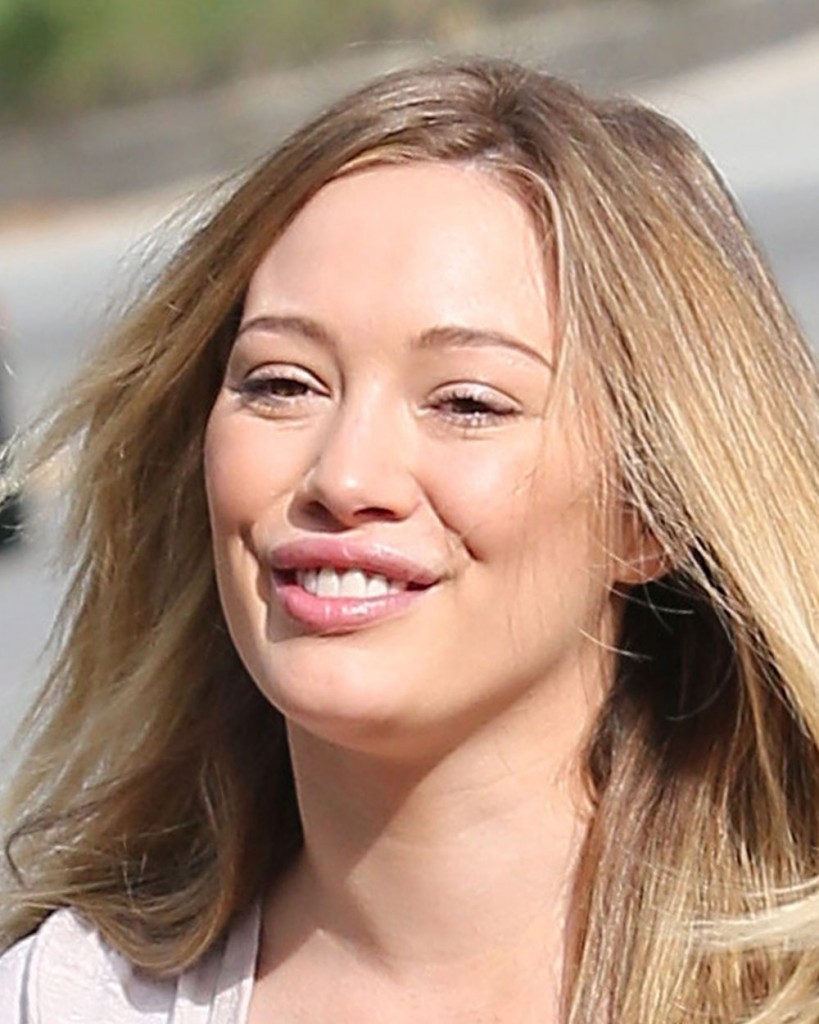 I live on the East Coast in a rural area, so my friends are less likely to get Botox, fillers and plastic surgery. People are pretty casual here and they rarely go in for injectables. I do have friends that have done Botox, but generally they take it easy and it's not that noticeable. That's all a preface to this story about Hilary Duff's very obvious new lips. I like Hilary so I'm trying to rationalize this for her as a kind of cultural thing. Like what looks ridiculous and over the top to us is actually how a lot of Hollywood women end up looking, and her friends may have convinced her that this would be worth it.
I know, from past celebrities with terrible slug lips, that this will probably settle for her at some point and not look as joker-like. As long as she just got a jab and not one of those Lisa Rinna or Taylor Armstrong lip implants, she should be ok. For now, though, it's looking really painful and obvious.
Once last year I got my eyebrows done and the hairdresser totally botched it. She made them tiny and black and I was mortified. (I've surely told this story before, forgive me.) So I got some Jolen facial bleaching cream to undo the damage from the awful eyebrow dye, and I bought a bunch of powders and eyebrow pencils to fill them in. Before I figured out what to do with my eyebrows, I was mortified and didn't want to leave the house. (They're back to normal now, thanks for asking.)
So what I want to know is if Hilary feels super embarrassed and is just making the best of a bad situation or if she thinks she looks good. From far away she looks ok, but up close not so much. If she knows how obvious her new lips are, props to her for leaving the house and being like "I have to deal with it and cannot hide."
Also, she looks great otherwise.
Hat tip to Celebslam for pointing this out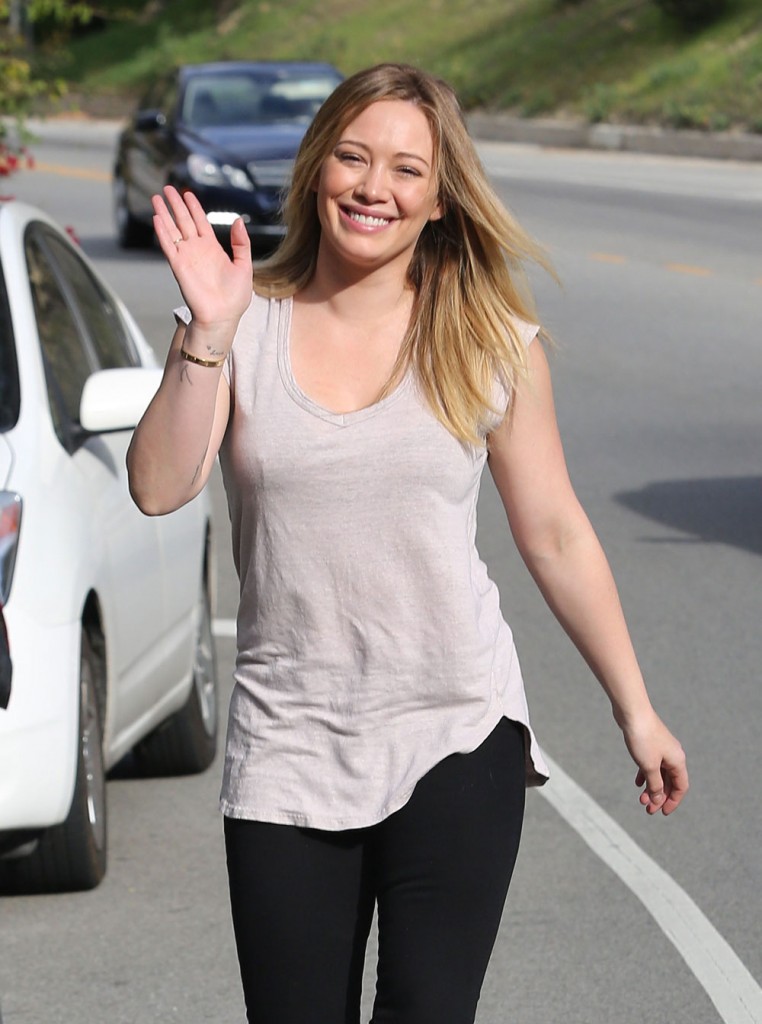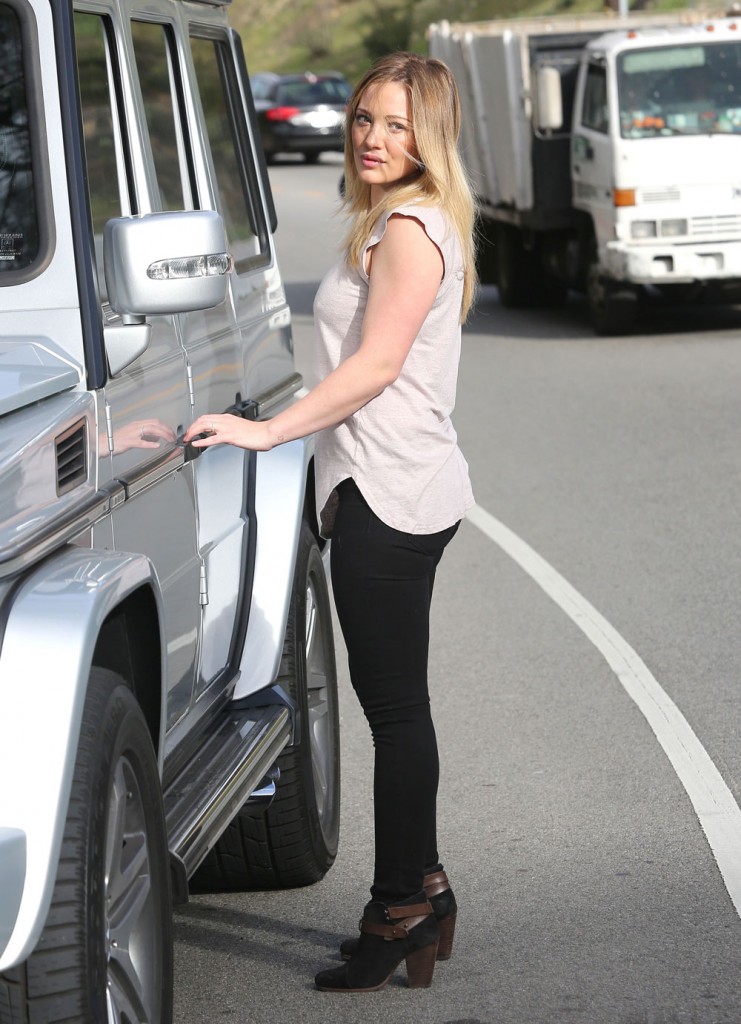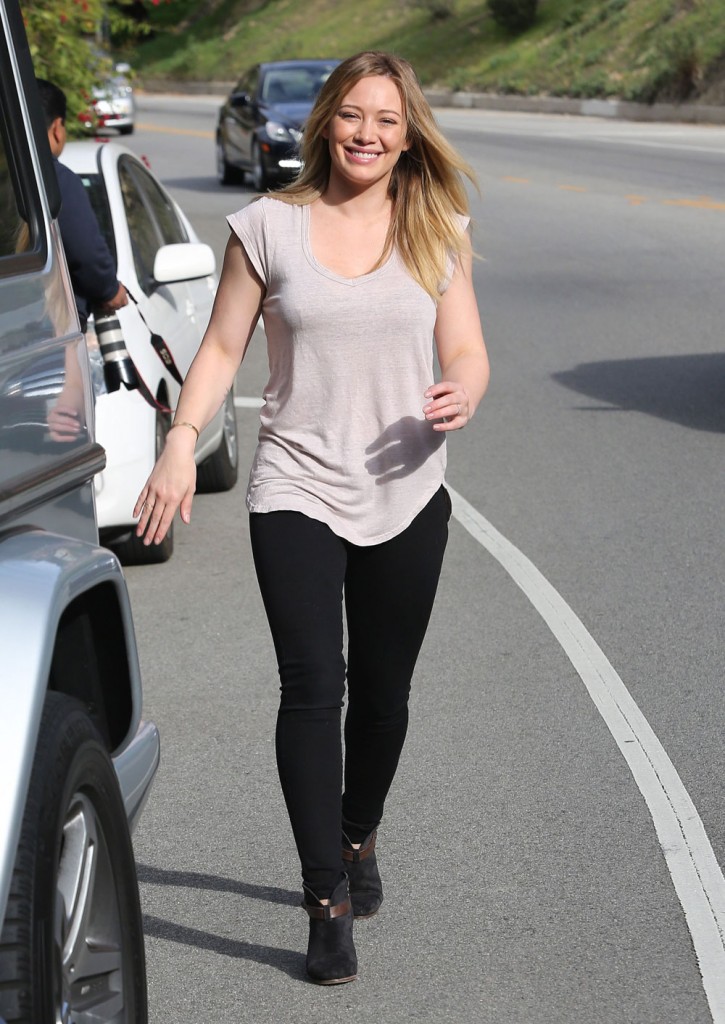 Photo credit: FameFlynet