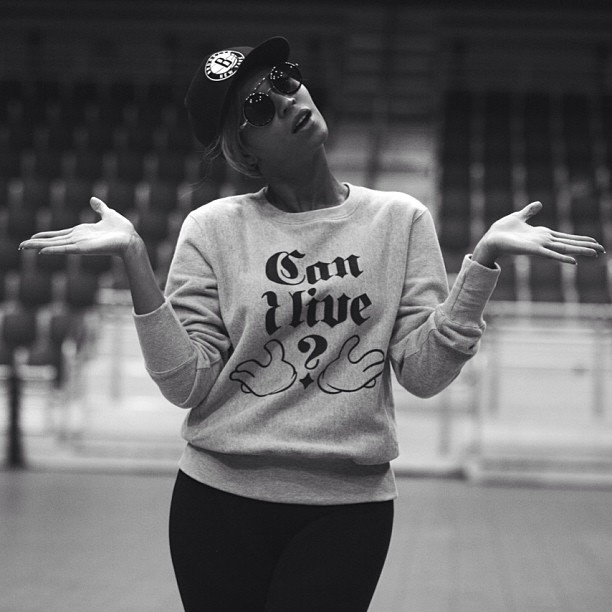 Maybe I'm just particularly sleep-deprived (true story), but I keep blanking out about the events in-between the Golden Globes and the Oscars. I honestly plan my entire winter schedule around the Globes and the Oscars (don't judge me – it's my job!), but then I blank out about the Super Bowl (because I don't give a crap) and then I completely forget about the Grammys (because I don't care about Grammys fashion at all). Anyway, the Super Bowl is this weekend. It will be in New Orleans. Beyonce is the Halftime performer. She's been rehearsing for weeks – in fact, it's believed that Beyonce lip-synced the National Anthem at the inauguration because she was "saving her voice" for the Super Bowl. Because that is where her priorities are. Anyway, The Mail has an interesting story about how much money Beyonce is sinking into her Super Bowl performance:
Superstar Beyonce will pay 'hundreds of thousands' of dollars to sing at the Super Bowl, MailOnline can reveal. The NFL will pay only production costs – of around $600,000 – for Sunday's hotly anticipated halftime show, but the costs of putting on the performance are far higher, meaning she will have to find the extra cash.

But don't feel too sad for Beyonce. She will make millions from the performance due to the free advertising her music will be given, massively boosting sales. And she's also signed a $50 million deal with halftime show sponsors Pepsi.

The 31-year-old singer is gearing up to perform in front of millions around the world on Sunday at the Mercedes-Benz Superdome in New Orleans. NFL spokesman Greg Aiello said: 'We pay the production costs for the halftime show, there is no fee for the artists.'

While explaining the matter, Marc Ganis, president of the consultancy Sportscorp Ltd.told MailOnline the performance would be partly funded by halftime show sponsor Pepsi, with whom Beyonce recently signed a whopping $50 million deal. The deal will even see her face emblazoned across soda cans.

Mr Ganis said: "Beyonce will not get paid, but her back up singers, her musicians, all the extras – they will be paid by the NFL production budget. But last year, for Madonna's show, the budget certainly exceeded the budget the NFL gave her, and that will almost certainly be the same this year. This means the artists have to pay the difference out of their own pocket – it won't be the act themselves, but their business side. Their record label, or even Pepsi could fund it for Beyonce.'

Madonna's halftime show last year featured Nicki Minaj, Brit singer M.I.A, Cee Lo Green as well as electronic dance duo LMFAO – as well as toga-clad tightrope walker Andy Lewis. It was watched by a whopping 48.3 per cent of the available TV audience, and drew an astonishing 114 million viewers. She is believed to have been given a budget of $600,000 by the NFL to pay for the production – but spent well over $1 million for the performance, which also included chariots, cheerleaders and Givenchy haute couture for the superstar to wear.

While Madonna last year took the opportunity to plug her MDNA tour during the commercial break, Beyonce doesn't have a new album or tour to promote. Her HBO documentary Life Is But A Dream will air on February 16.

However, Mr Ganis said: 'A star like Beyonce is constantly producing in the studio, and her albums and hits are in constant rotation. She always needs to stay in the public eye. It will be far greater value to her to sell millions of albums and see her hits go back up the iTunes chart than to spend a few hundreds of thousands of dollars to subsidy this performance. Beyonce, like Madonna, will want to have the performance first class, in the best manner possible.'

In the end, said Mr Ganis, 'Everyone is a a winner, YouTube replays the videos, iTunes sell the singles, Amazon sells the albums, the viewers get a great show and Pepsi gets a huge star to sell its product.'

Discussing the sponsor, Mr Ganis said that although the NFL selects its talent without looking at the issue of sponsors and artists, it would not have been likely that Beyonce would have appeared in a halftime show sponsored by Pepsi if she had a deal with rival Coke.

Amid swirling rumours Beyonce will reunite with her Destiny's Child bandmates, Michelle Williams and Kelly Rowland – Michelle denied the reports today. Michelle, 32, told WRUG Media: 'I'm going to be in the musical Fela! I hate to disappoint the people and tell them that it's not true.'
It's crazy that the NFL gives Halftime performers a budget of $600,000… and they still exceed it and have to eat the rest of the costs. That being said, I doubt that Beyonce will have to put up one dime of her own money. I'm sure Pepsi will be fronting any additional costs, or Bey will find some other sponsor.
Does anyone else wonder if Beyonce isn't going to just lip-sync her way through the Super Bowl performance too? I'm sure she's already done the prerecords, and she'll decide on the day of whether or not to use them. I think the inauguration was a turning point for how people judge Beyonce's live singing skills – she has a good voice and everything, but when you're hired to sing live (say, at the inauguration or at the Super Bowl), you better SING LIVE.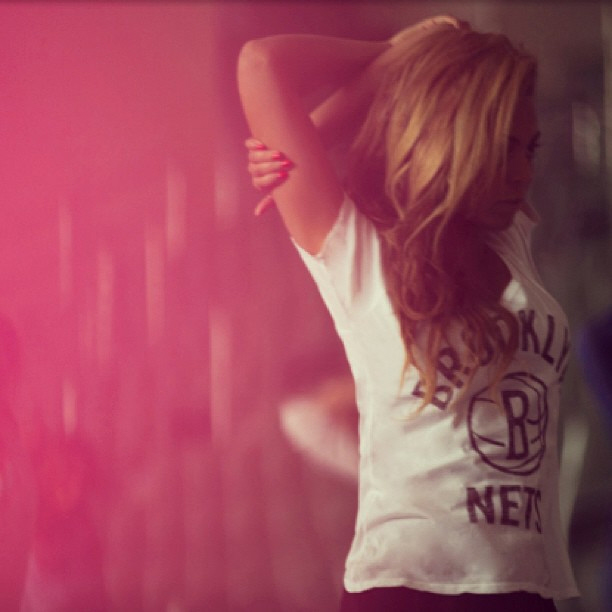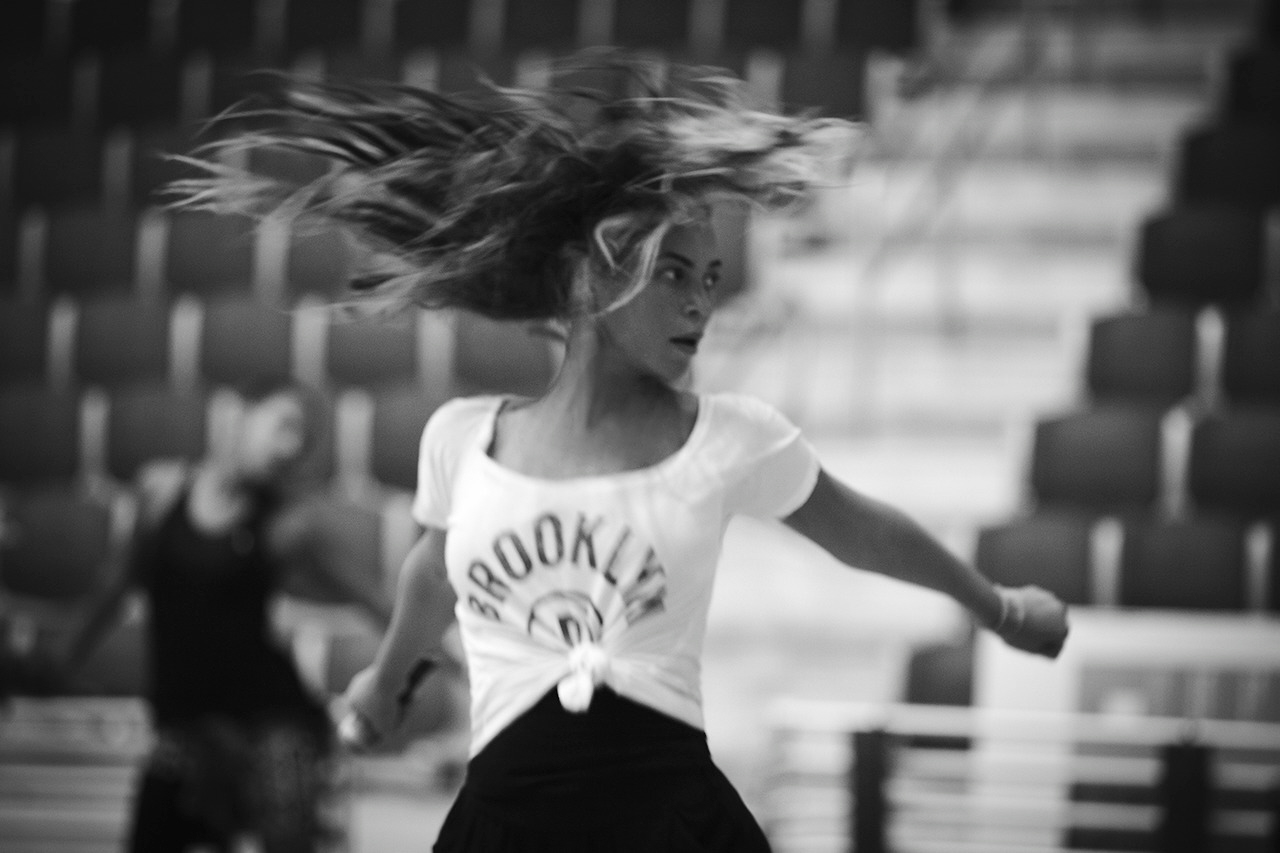 Photos courtesy of Beyonce's Tumblr & Instagram.