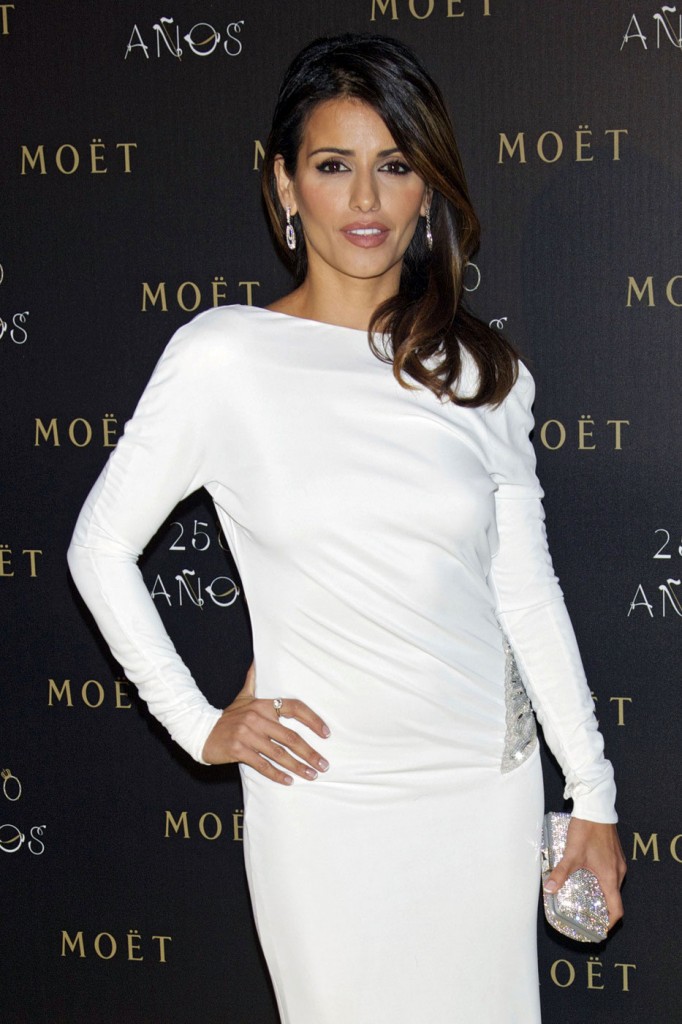 Monica Cruz is the equally hot younger sister of actress Penelope Cruz. Monica is an actress and celebrity in their native Spain and we've heard about her here occasionally. Monica, 35, wants children so instead of waiting around until she was sure she found the right guy, she took matters into her own hands. She's currently pregnant by an anonymous sperm donor and made the announcement, along with explaining her decision, on her blog:
[Monica] announced the news in a post titled "My Life's Dream" earlier this month. "I'm going to be a mother!" she wrote in Spanish. "I have managed to fulfill the dream of a lifetime. Because of that, I want to share with all of you this special journey and be able to tell you about all of my experiences during this fascinating time…"

Cruz then went on to say that although she would have preferred to wait for the man of her dreams before having a baby, she couldn't ignore her ticking biological clock. "A 40-year-old woman is very young and she feels very young, but the maternity thing goes another way. It is measured with another clock that unfortunately we do not control," she explained. "I've become very informed on the subject. It turns out that after 37 the possibilities of becoming pregnant decrease at an alarming rate."

Because of that, she opted to take matters into her own hands. And though she initially hid out to avoid having to deal with speculation about the pregnancy, she's ready now to tell all.
"I've decided to talk about it: I have resorted to artificial insemination in order to get pregnant," Cruz wrote. "I also wanted to talk about it because it is an opportunity to show my gratitude to all those anonymous donors that help a lot of women, like me, fulfill their lifetime dream. If with this I can help others that are in doubt, here I am for whatever you may need."
Monica was probably influenced by her sister, who had a baby just a couple of years ago. This reminds me that Penelope and Javier's son Leo, two, will have a new cousin around his age soon! (I can't figure out if Javier's brother or sister have families, maybe some of our Spanish readers know. Monica and Penelope also have a brother, Eduardo, who dated Eva Longoria last year.)
I'm sure someone somewhere will complain about a successful single woman deciding to become a mom on her own. I'm old enough to vaguely remember the big to-do over TV character Murphy Brown, played by Candice Bergen, being lambasted by then Vice President, Dan Quayle. I thought that "single mom" controversy was largely over, but Bill O'Reilly did the same thing to Jennifer Aniston when she played a single woman who had a child in The Switch. I don't think those arguments hold water when it comes to a responsible woman choosing pregnancy. That child will be loved and cherished by someone who is ready and willing to parent. If only you could say that about all children. (Even the ones born by sperm donor, they're not exempt.) Congratulations to Monica!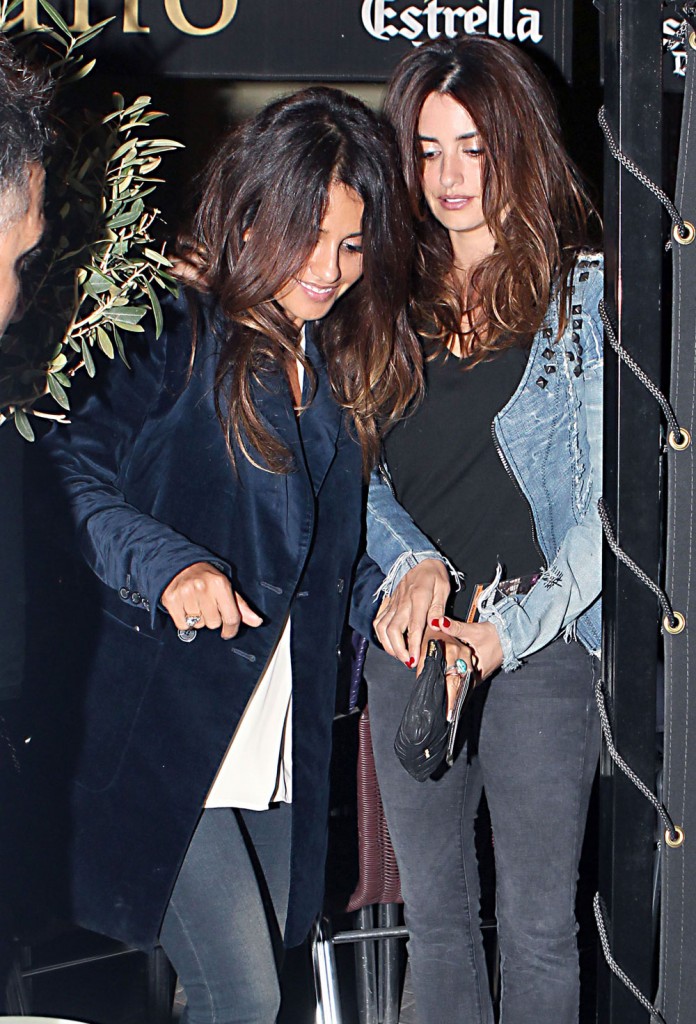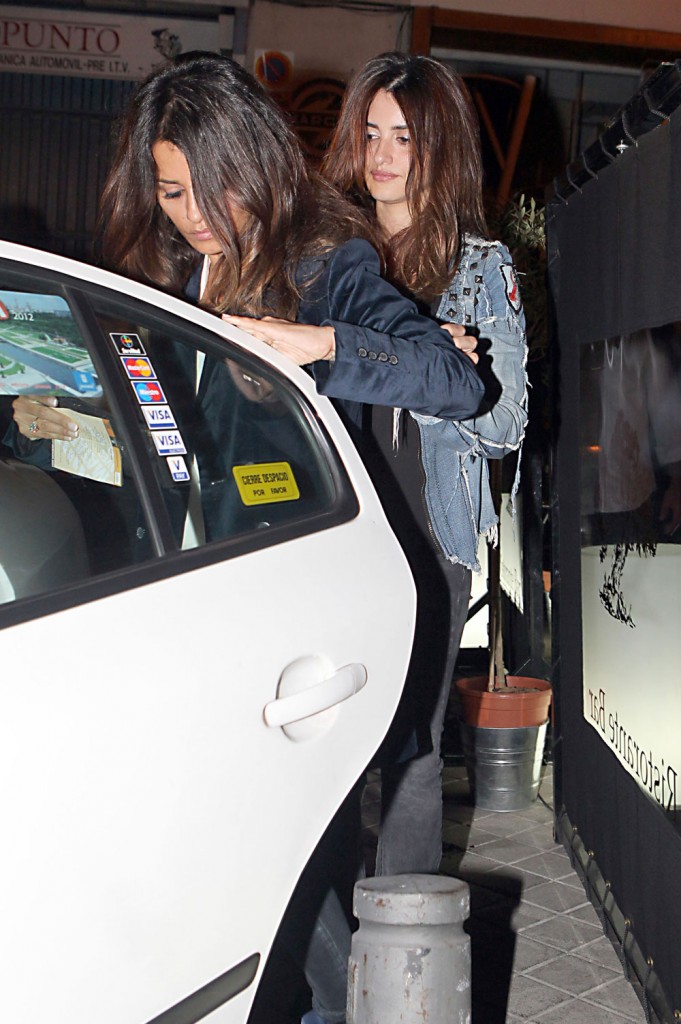 Monica Cruz is shown above in December, 2011. Credit: Max Powell, PacificCoastNews.com. She's also shown out with Penelope in October, 2012. Javier, his brother Carlos Bardem and Eduardo Cruz (Monica and Penelope's brother) were also there. Maybe that's when Monica told her family the happy news! Credit: FameFlynet