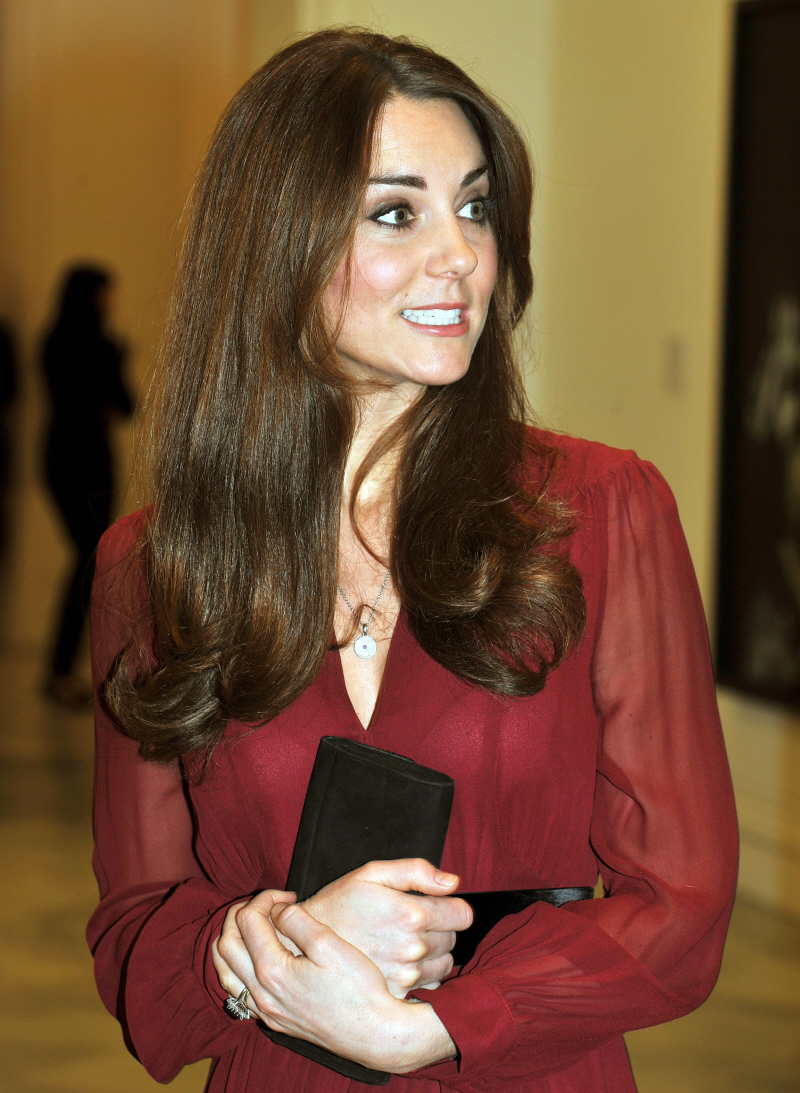 If I have to hear one more story about poor, poor Duchess Kate and how her life is so stressful that she needs to constantly undertake extensive "retail therapy," my head is going to explode. This is one of the most grating things about Kate, and for the life of me I don't understand why she's praised for it. Like, it's a big deal that Kate doesn't have a stylist and she doesn't officially have a "dresser" (which is someone dedicated to "the royal closet" who organizes all of one's clothing), and she's praised time and time again for being so "normal" and shopping for all of her clothes herself. Why? Why is that something she needs to be praised for? If she had a full schedule at any point since becoming a member of the royal family, she wouldn't have the time to do her own shopping and she could be praised for, you know, actually doing work.
Anyway, Us Weekly wants you to know that Kate is feeling well enough to go shopping. GOD SAVE THE DUCHESS! England has not fallen because Kate has made her way to some boutiques.
With a royal baby on the way — and her acute morning sickness thankfully behind her — Duchess Kate is not content to sit still! Pregnant Kate Middleton has been spotted in London recently indulging in some (budget-minded) retail therapy.

On the afternoon of Monday, Jan. 28, the first-time mom-to-be browsed the wares at Selfridge's department store in London — where she checked out casual and sportswear at Sweaty Betty, a women's sportswear brand, a store source confirms to Us Weekly. Prince William's 31-year-old wife eventually scooped up a pair of Kriya Yoga leggings in grey, which retail for $45.

During the low-key trip, the future Queen also checked out the sweaters in the section of her beloved brand Reiss, but avoided other pricey labels, the source adds.

Just a few days before, Middleton stocked up on some maternity wear at another London store, JoJo Maman Bebe. Another source also confirms that the royal has placed an order for items from the new Asos Maternity Collection.

But it's not all about shopping for Middleton, now that she's completely recovered from hyperemesis gravidarum, which landed her in the hospital back in December. "Catherine's arranging meetings with the charities she is involved with and planning future engagements before the baby is born," a royal source tells Us. "She wants to keep herself busy now that she is feeling better."
The leggings… maternity leggings? Are those allowed in the royal family? Is Kate's maternity-wear going to be leggings and tunics? That might be cute, actually, and I would buy it because she loves to show off her legs. As for Kate "arranging meetings with charities" – hahaha. Good save, St. James Palace. Kate's been spotted out shopping all week and they had to say something about why she's well enough to shop 'til she drops but she's not well enough to begin her royal schedule anew. Poor Waity! She wouldn't have waited for the ring for the better part of a decade if she knew that people actually expected her to, like, do stuff besides shop and get her hair done. Woe is Katy!
Also: our Kate only made it to the #7 position on Tatler's list of the "50 most fascinating people in the country." Pippa outranked her!!! Pippa got #2 (which is a discussion in itself), the Queen is #4, and Harry is #6. Eugenie is #9, Zara Phillips is #35 and Kate and William's dog Lupo is #50. Poor Kate. Outranked by her sister AND the Queen. Heads shall roll!
Last story: The Mail's sources claim that the Queen is considering (??) giving Michael Middleton a peerage! That means a title, in case you don't know. Meaning Michael and Carole Middleton could possible be "made" into the Earl and Lady Buckleberry or possible Michael would become a Lord Buckleberry. It's actually a big deal and a real discussion because it's very unusual for the heir to the throne to NOT have titled grandparents, so if the Queen decides to give Michael Middleton a peerage, it would probably be before Kate gives birth.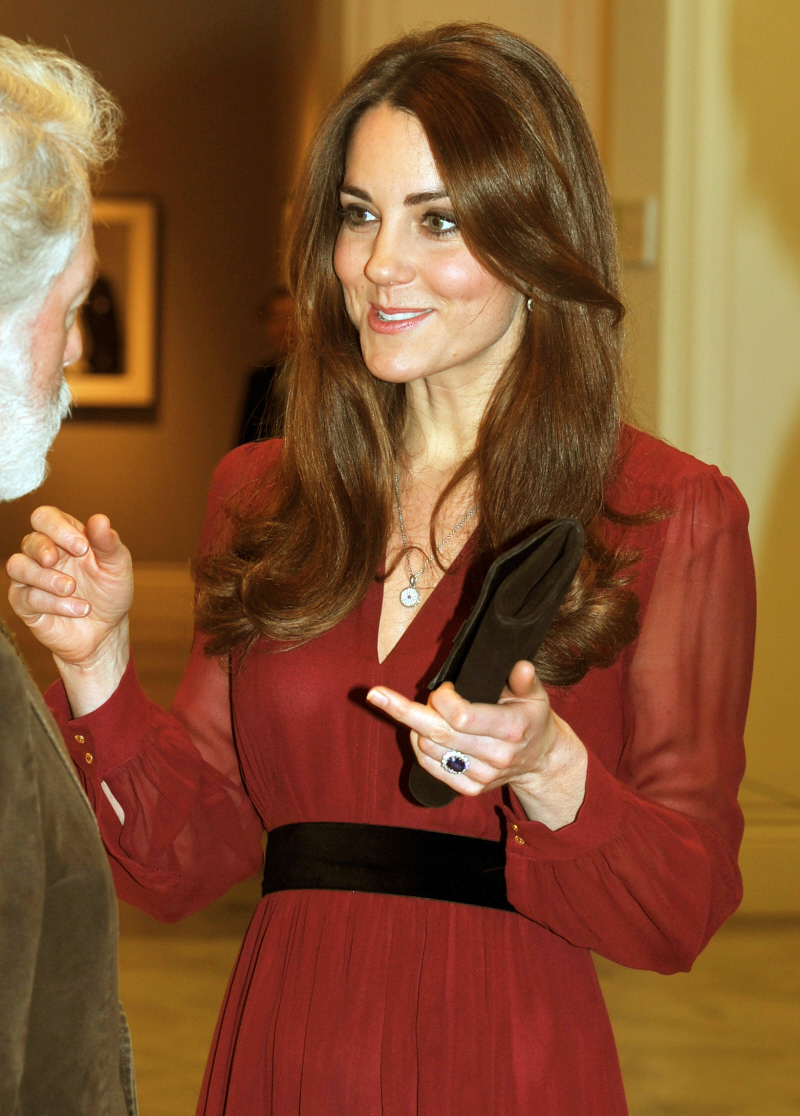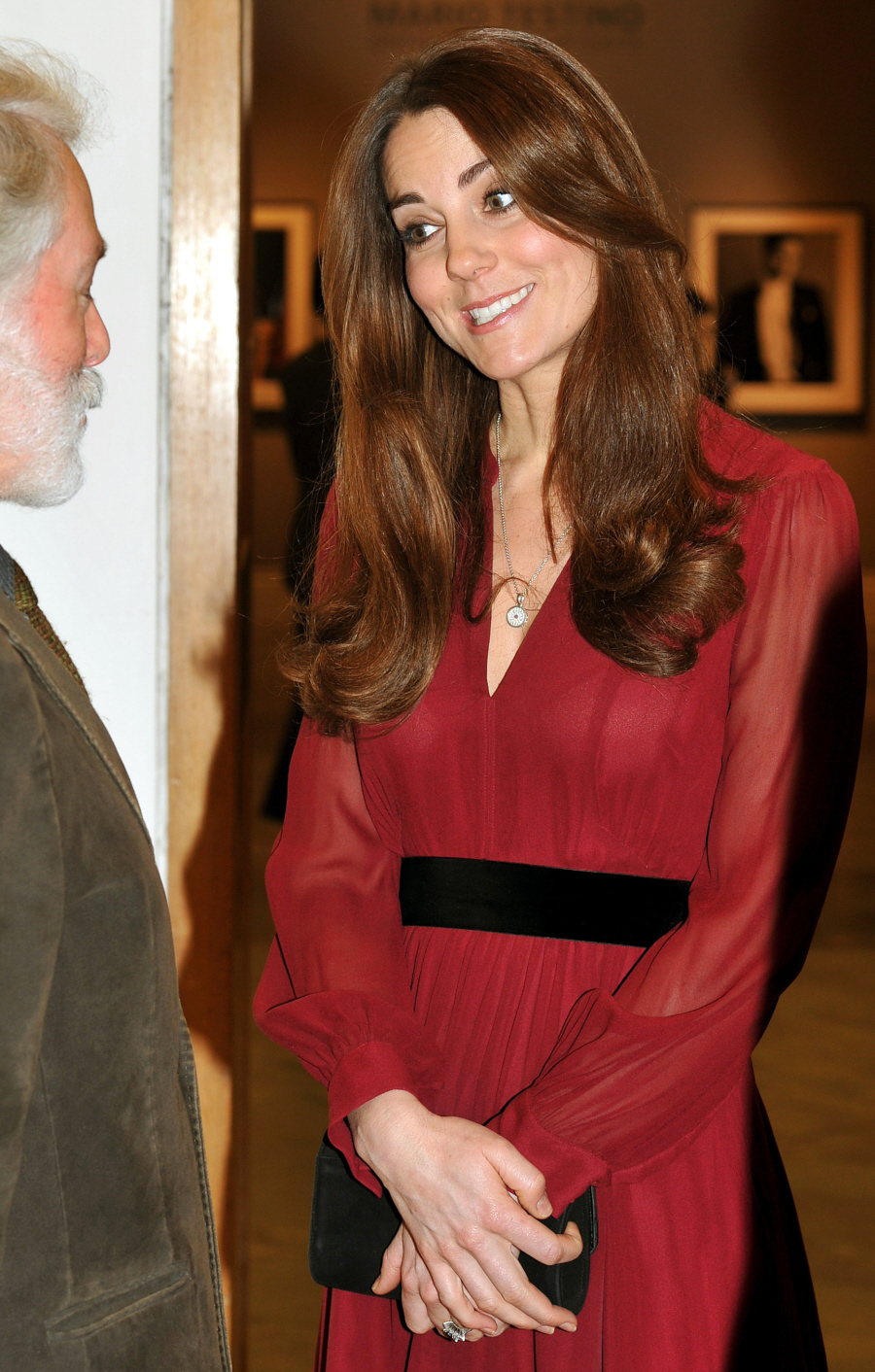 Photos courtesy of WENN.