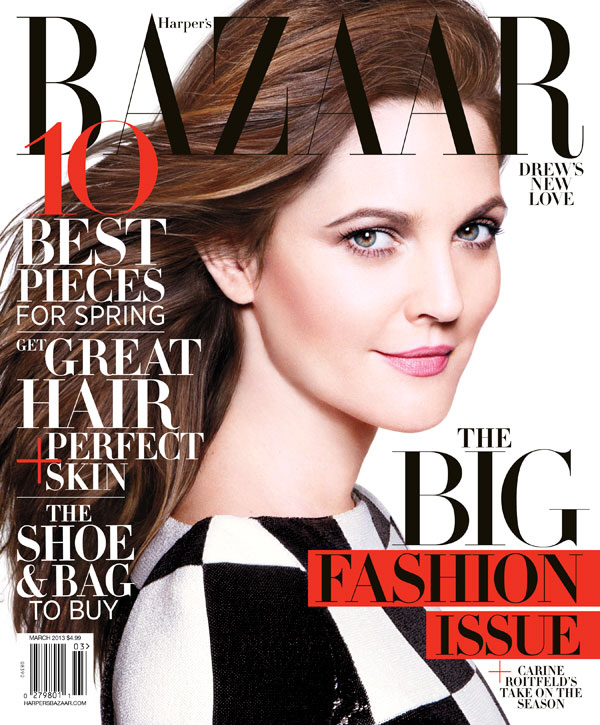 Has Drew Barrymore been annoying anyone else lately? I haven't been writing about her because A) no one seems to care and B) it's getting difficult to contain my annoyance with her. Like, I'm happy that she's happy and that she's doing well and she's a mom now and YAY. But she's been on a media blitz (she's promoting her Walmart makeup line, not a movie) for the past few weeks, and it's like she's trying to become The New Jennifer Garner – the new "normal Hollywood mom" who you want to root for, only Drew is just going much, much too far. Maybe it's just me. Ugh. Anyway, Drew covers the new issue of Harper's Bazaar to promote said makeup line – the photo shoot is lovely, but the interview plucks my last nerve. You can read the full piece here and here are some highlights:
Drew's favorite new hobby: tie-dyeing yoga leggings in her kitchen sink while her five-month-old daughter, Olive, is napping, something she is "real serious about."

She's super-involved with EVERYTHING: Eventually she'll get to the fact that, yes, in addition to getting married, giving birth, and making leggings last year, she developed an enormous, affordable, prestige-quality makeup line for Walmart called Flower. "Everything I do, I do infinite percent," Barrymore says, half of the cheeseburger in hand at a pub in Hollywood. She doesn't just learn to cook; she starts with soups until she's devising her own recipe for harissa-spiced pasta on Ellen DeGeneres's show. She doesn't just like to drink pinot grigio; she went and made a pinot grigio and put a Shepard Fairey—designed label bearing her family name on the bottle. And she doesn't just love makeup; she loves it enough to throw her considerable star power behind a line of her own. "It's my crusade to help women feel good about themselves," she says.

She's a stay-at-home mom: "When my daughter was born, I thought to myself, How do I go past infinity with my efforts and care?" Barrymore says. "I asked my mother-in-law questions. I psycho-stalked all of the nurses with so many questions. I asked every single question." She laughs. "I'm a real stay-at-home mom. I'm really hands-on. Everything else became secondary."

Giving birth to Olive: There was speculation that Barrymore had a home birth. She shakes her head no and says that Olive was born in a hospital, but she wants to keep the details to herself. "I definitely needed some time," she recalls. "For a solid six weeks, I was hiding like the Unabomber. Because I live my life in the public eye, and I didn't want that for her." But ultimately she realized that "unless I move into a bunker underground, I don't have a choice in this matter. It was something that took me weeks to cope with."

She doesn't want Olive to grow up in the public eye: "I know she didn't sign up for that," she says about Olive's being born into the glare of attention that comes with her mother's 30-plus years of fame. "I had such an exposed childhood… I appreciate my journey, but I don't want that for my kid. Not any of it. It has nothing to do with whether I liked my childhood. I really did. But as a parent, that isn't the childhood that I'd provide."

How she deals with fame and career nowadays: "We could literally live in a windowless room 10 feet underground. Or I could come to terms with the fact that it's really hard. I went through every scenario in my head of how to make it work, and I just didn't want to be one of those weirdos in a cabin in the woods in a hooded sweatshirt." Instead, she and Kopelman have decided to remain in Los Angeles and do as much as they can to create a life for Olive on their terms. She's effusive about the support of her in-laws and the peace she finds within Kopelman's "quintessential best family." (His father walked her down the aisle at their wedding.) When she first found out she was pregnant, Barrymore put her film roles on hold and searched for ways to work that didn't involve being in a trailer, "living someone else's life through a character. I didn't feel I could do a lot with fashion because I wear sweatpants that I find on the floor," she adds. She doesn't wear fragrance other than patchouli oil. "I live for makeup and I like wine. These are my truths!"

Her Walmart makeup line: "I grew up in a makeup chair. And to see the women around me getting ready was so aspirational. It's about mothers and daughters, a girl watching her mom at a vanity table. I didn't want a cold campaign with severe messaging. I wanted warmth and acceptance and self-love."

She's Estee Lauder now: "It was very romantic for me to make this while she was growing inside me," she says. "I like the multigenerational-family aspect, in the vein of a Lauder—if we're so lucky that it stays around that long. She may want to be a food stylist, a mathematician, a scientist who will save us all. I just know that the family part really appeals to me."

She's full-on mom now: "By no means am I saying that I'm never going to act again," she says. "It's just that I'm having so much fun, dyeing crazy leggings in those weird pockets of time when I'm waiting for my daughter to wake up so I can be a mom."
The piece goes into greater detail about the Walmart makeup line, Flower, and how Drew is very hands on with everything. It actually sounds like a great project for Drew, and I'm glad she's concentrating on quality control and all of that… but that's why she's got a Bazaar cover. That's why she's been doing interviews with The View and other talk shows. It's all for the makeup line. And I get that being a new mom is life-changing and everything, but hopefully she'll figure out a way to be a working mom without talking about how she had an "exposed childhood," all while giving that same kind of life to her daughter in a way. She sold her wedding photos, she sold Olive's baby photos, she is the one turning her baby into part of her "celebrity brand". You would think she would realize that she needs to keep her personal life more private if she wants to shield her daughter from fame.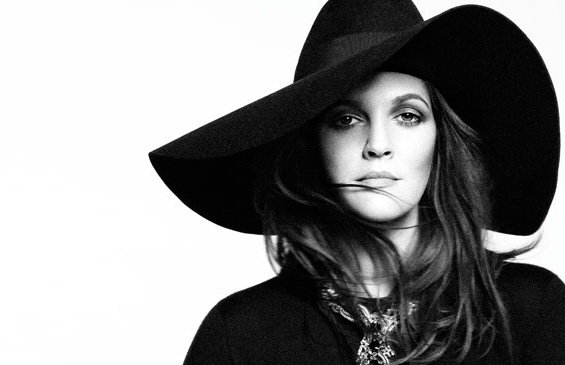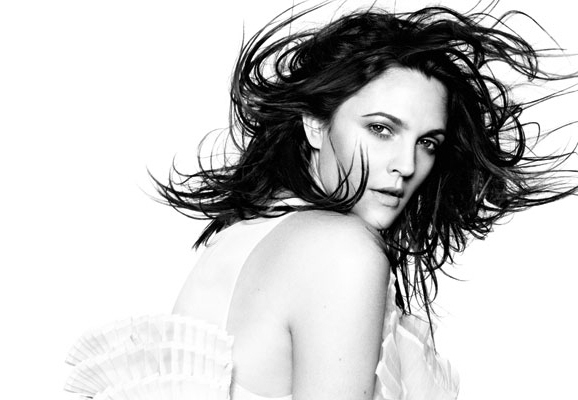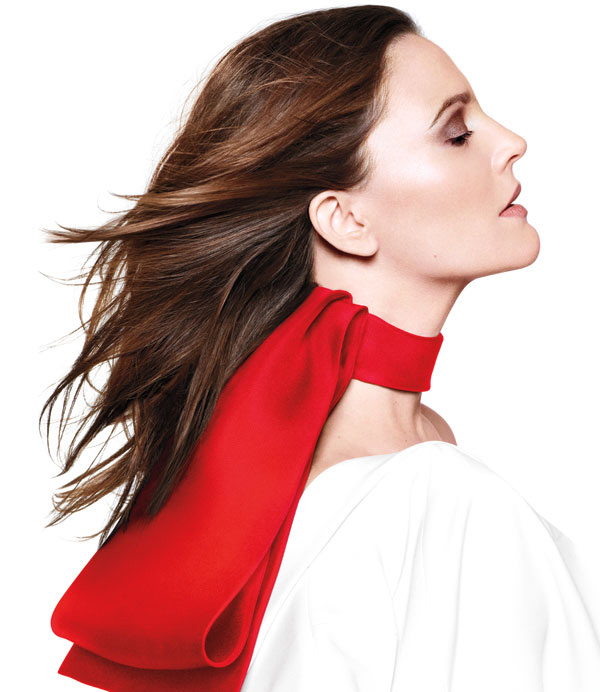 Photos courtesy of Harper's Bazaar.