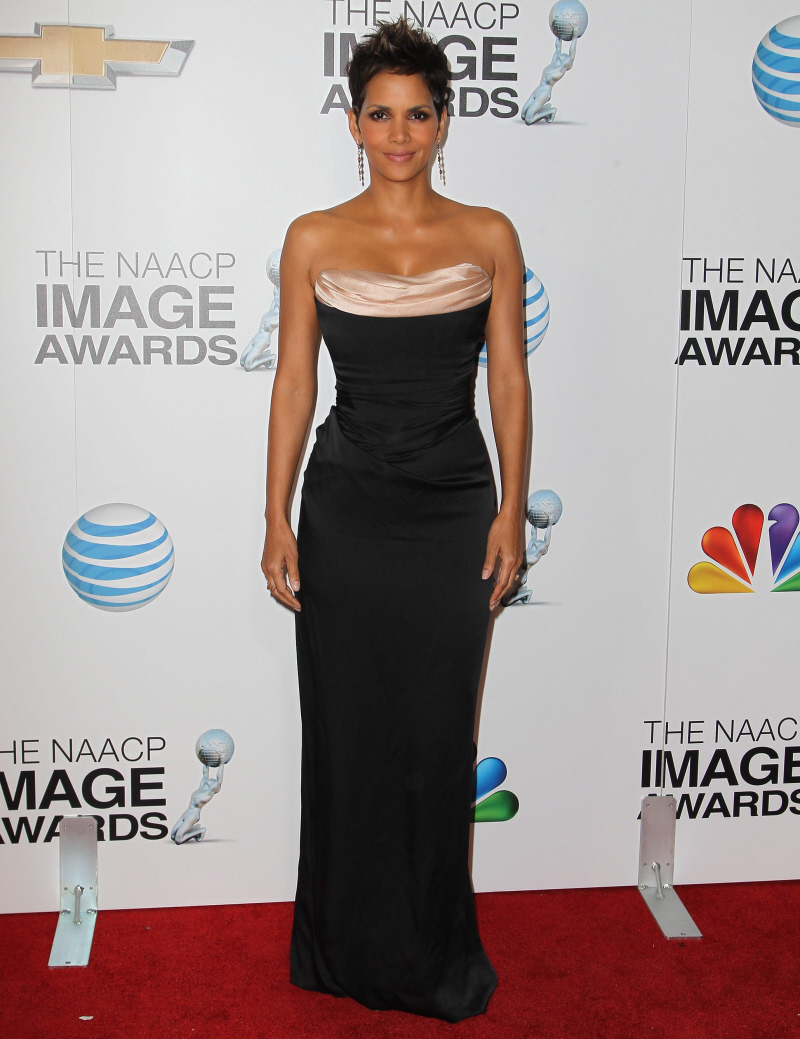 These are some photos from Friday night's NAACP Image Awards in LA – you can read the full winners list here. Viola Davis won Best Actress for Won't Back Down and Denzel Washington won Best Actor for Flight. Halle Berry was up for Best Actress (for Cloud Atlas) but she lost, obviously, and so she maybe looked kind of foolish in retrospect dominating the red carpet the way she did. Halle did look great though – she wore this beautiful Vivienne Westwood gown which makes her body and skin look amazing. Note: she's wearing her engagement ring. God, that thing is so ugly, right?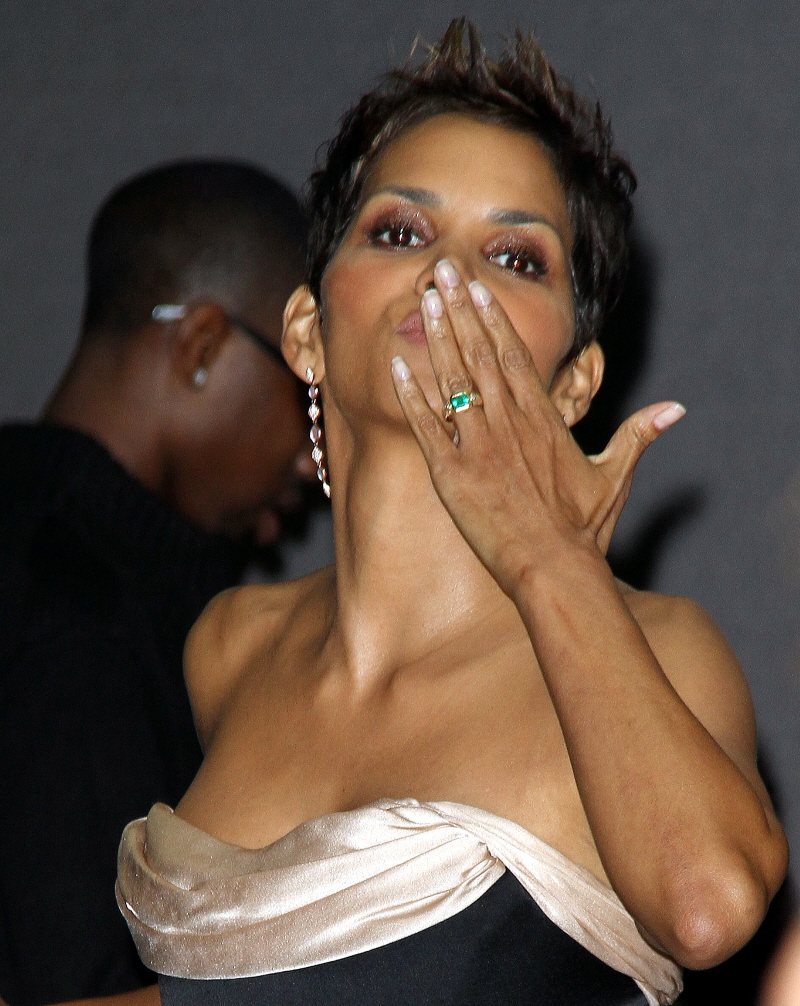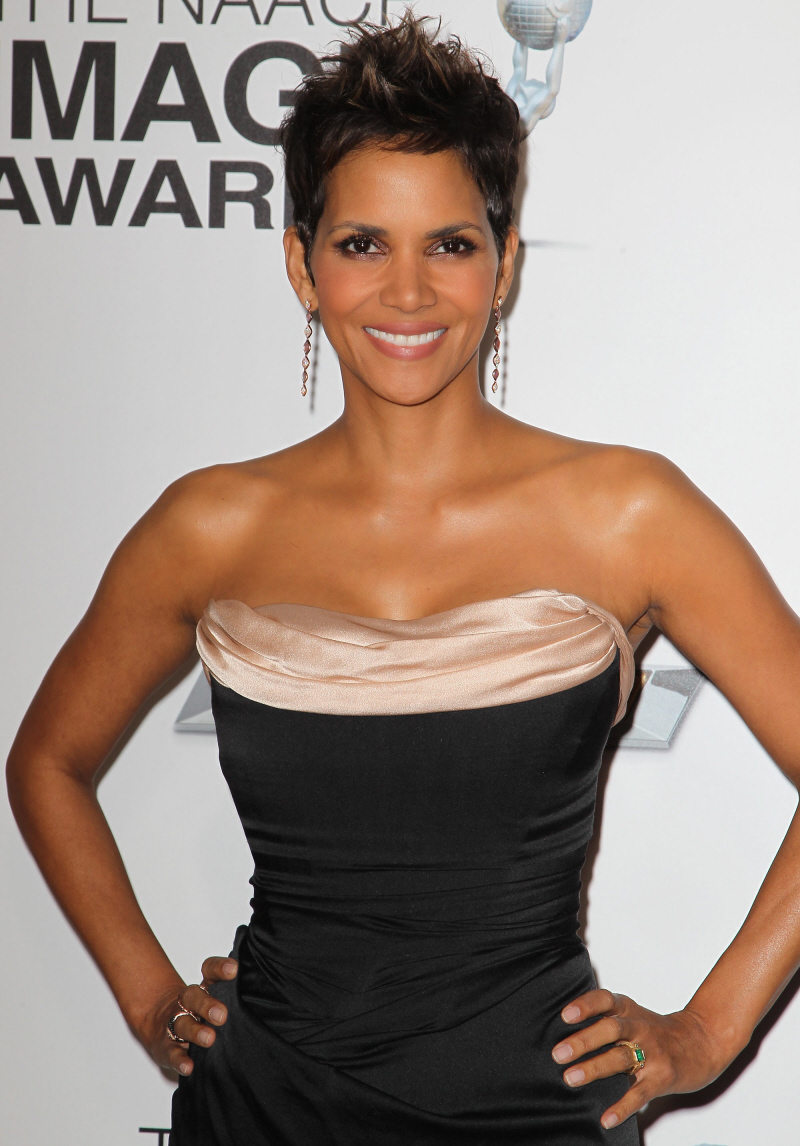 I'm not sure who Joy Connor is, but OMG THIS DRESS. She looks like she mauled a Muppet and then wore its carcass.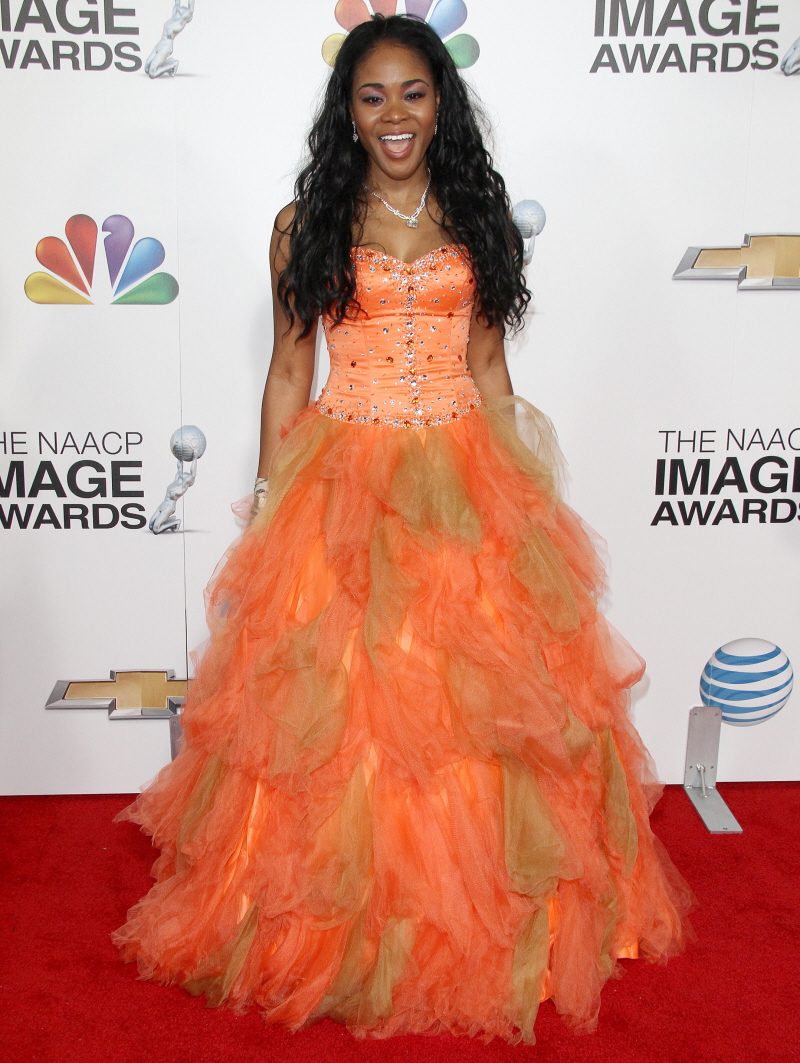 Alfre Woodard looks fantastic! That color is beautiful on her, and her hair looks spectacular.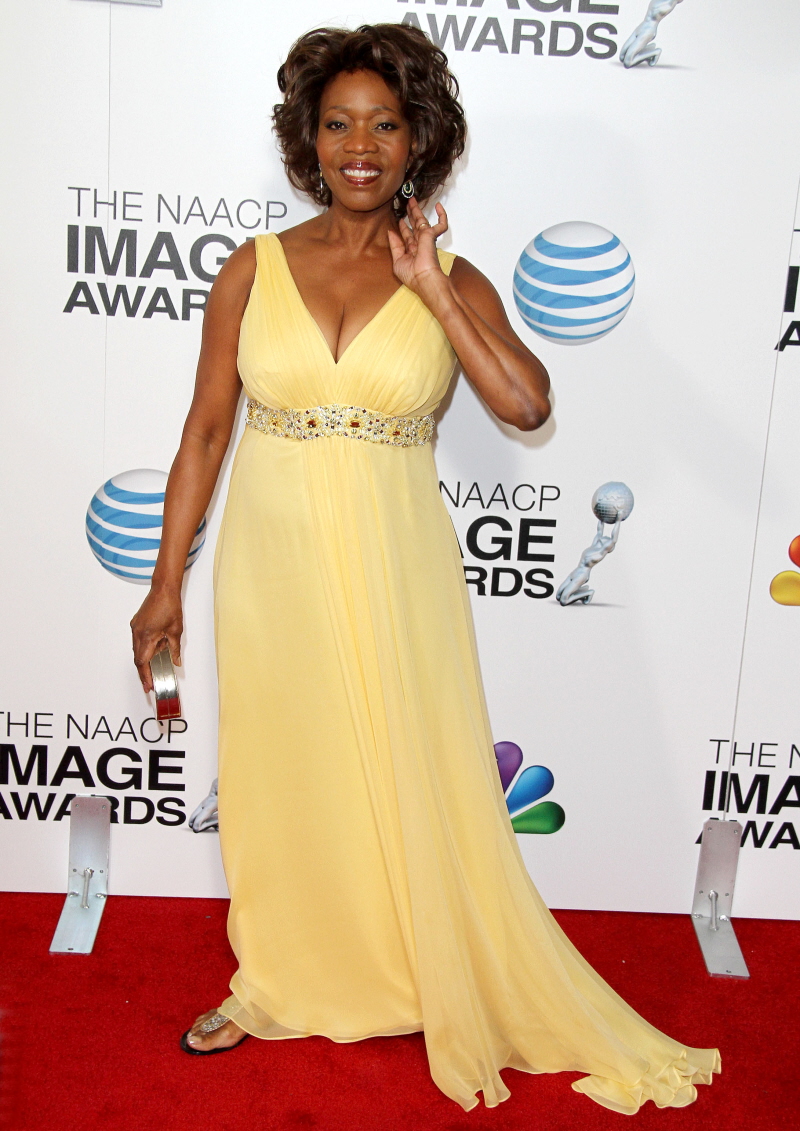 Freida Pinto looks fantastic in this James Ferreira gown. Should I consider this dress Grecian-inspired or sari-inspired? Great color on her.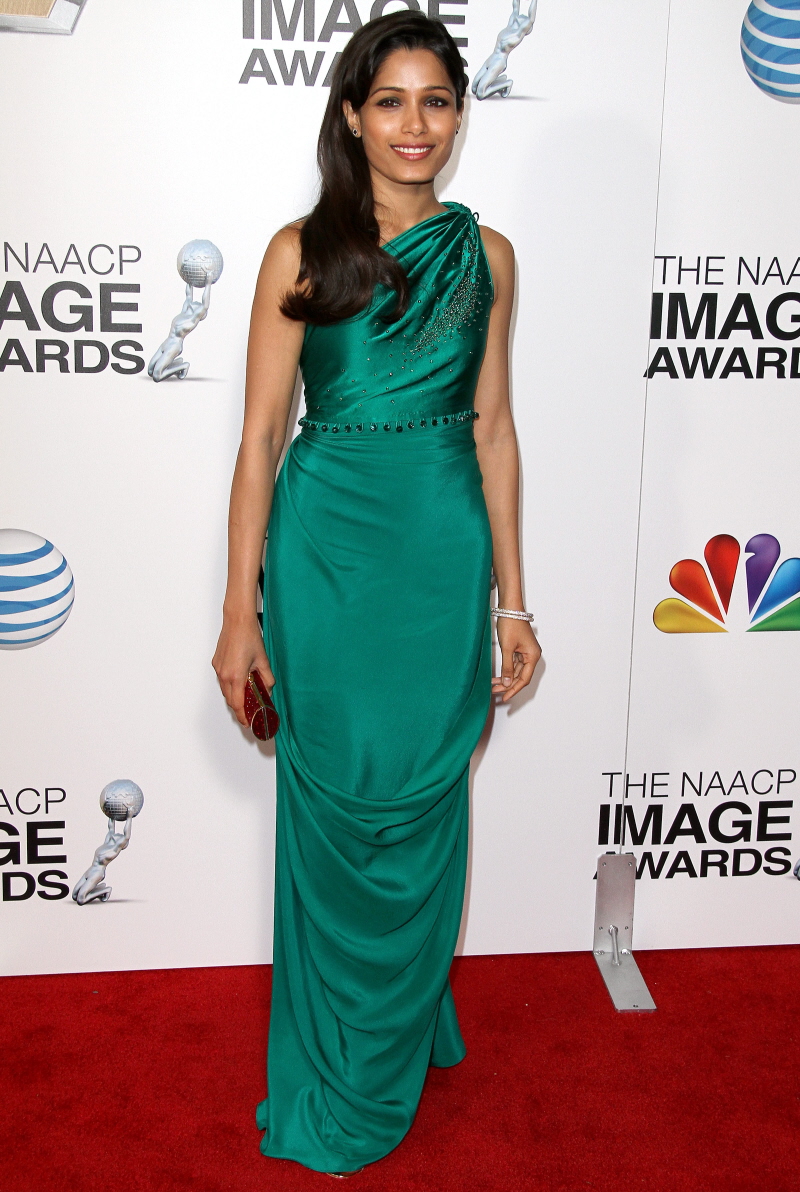 Sandra Oh – pretty color on her, but the overall effect is meh.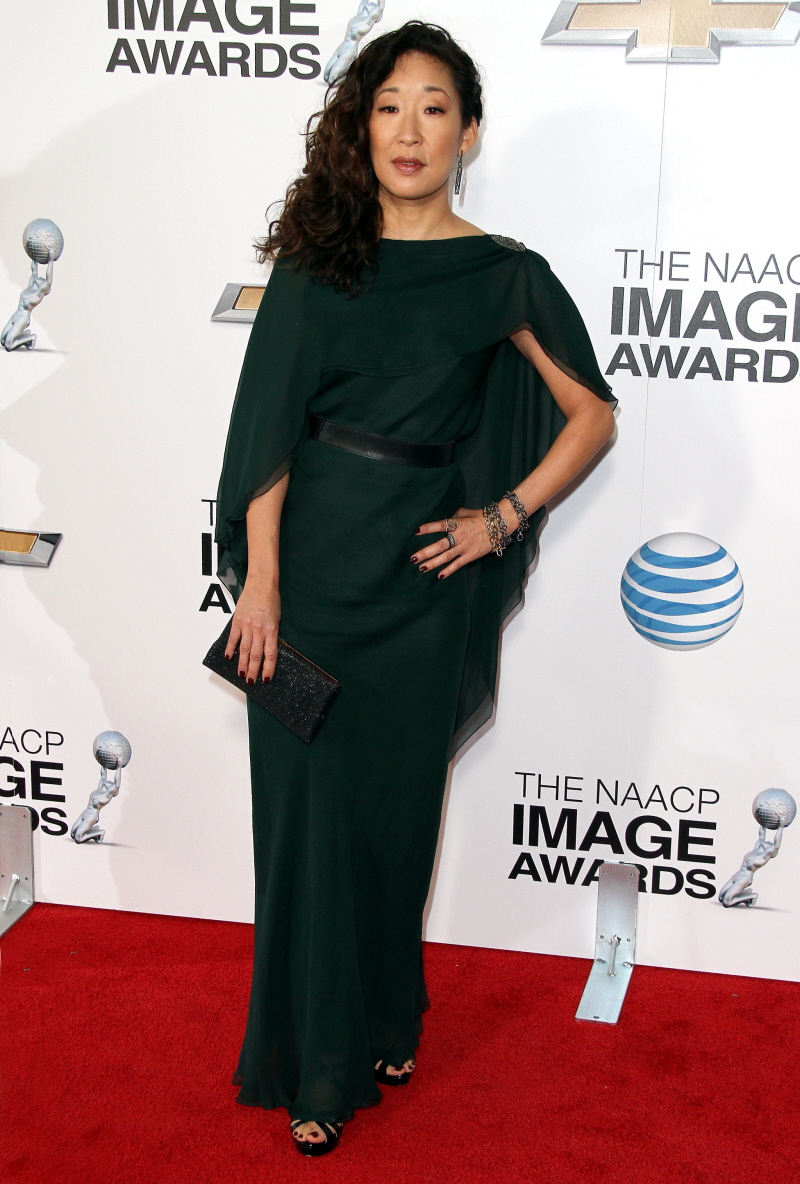 I don't love anything about Kerry Washington's Oscar de la Renta look. First, the hair is too severe. I think she regrets a bad bangs choice and she's trying to grow them out, but this is not the way to make it work. As for the dress… it just doesn't look… right? Like, it's two ugly dresses put together to make something super-fug. But! Kerry was a big winner last night – she won awards for Django Unchained, Scandal, and a public service award.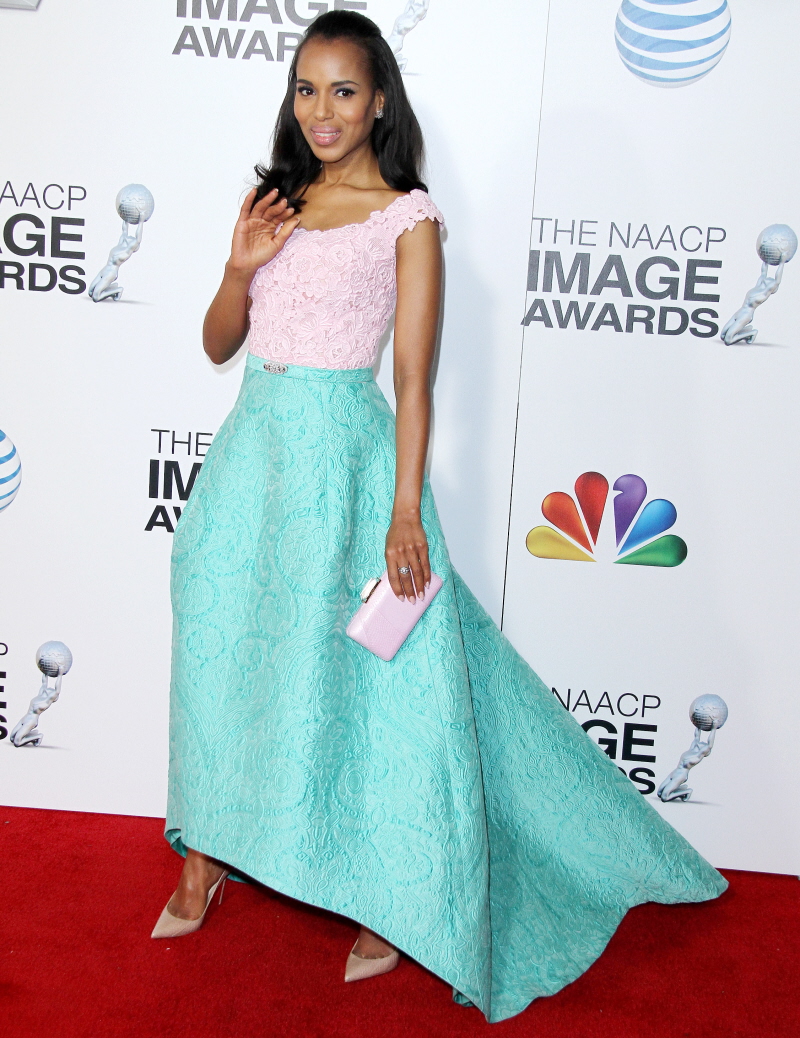 I love Archie Panjabi so, so much but I've gotten to the point where I can admit to myself (and all of you) that she always looks far better on The Good Wife than she ever looks on the red carpet. The stylists at The Good Wife just know how to sex her up and make her look so badass and beautiful. She always disappoints me on the red carpet. It's not that this Lorena Sarbu dress is BAD, per se, but it's just kind of blah.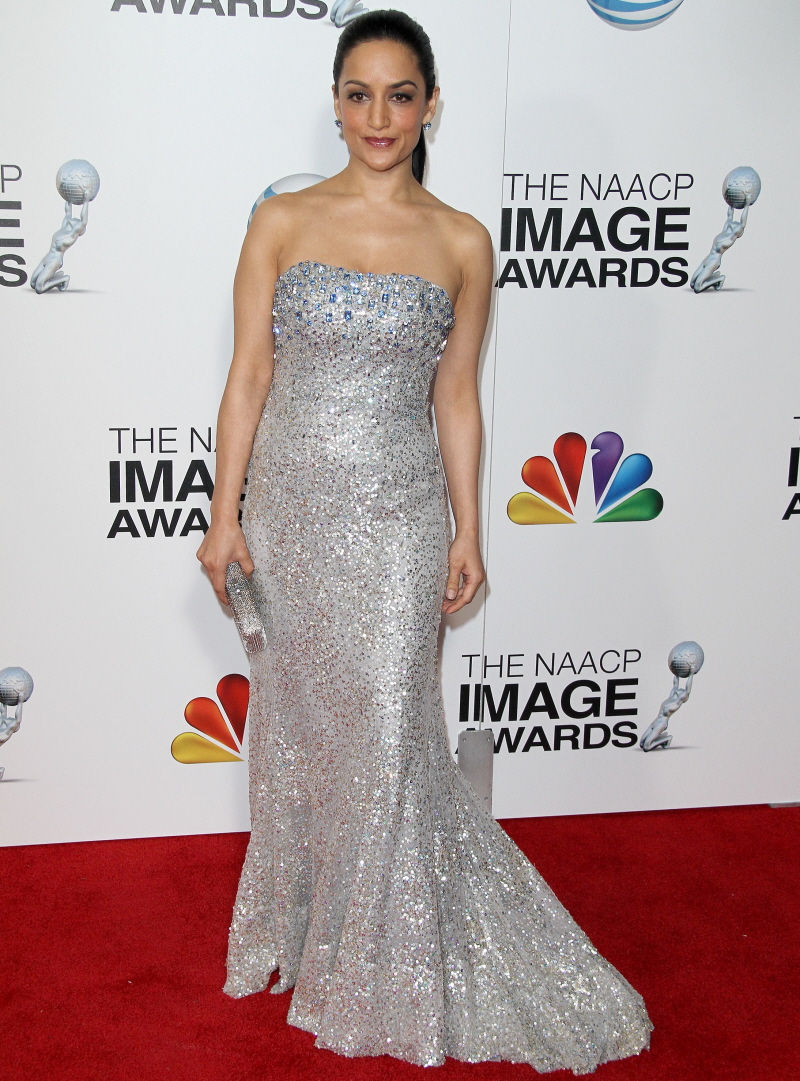 Photos courtesy of WENN, Fame/Flynet.