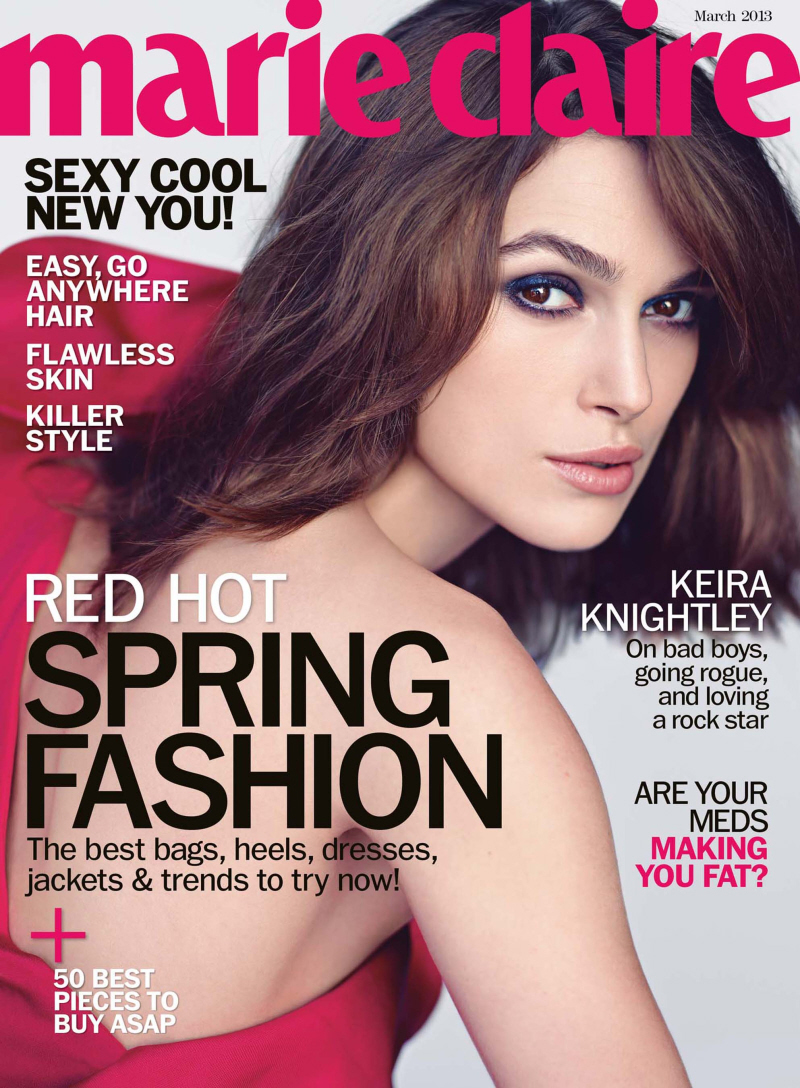 I've been back in love with Keira Knightley for the better part of a year now. She seemed to go through a phase – a phase of hating everyone and everything, a phase that involved being surly and kind of full of herself, a phase where it seemed like she was taking herself too seriously. And that phase is over – either Keira just did some growing up, or she developed into a wiser, more interesting person… or something. Whatever happened, she just seems happier and funnier and cooler. I don't want to say that it's because of a man, but maybe it is? She got with James Righton more than a year ago and now they're engaged and planning their future together. Maybe he lightened her up a bit? Anyway, Keira covers the new issue of Marie Claire to promote her new film Can A Song Save Your Life? Keira stars with your boyfriend Mark Ruffalo and your anti-boyfriend Adam Levine. I'm not pleased with this photo shoot, but the interview excerpts are charming:
Knightley on the paparazzi: "They're not going to get a shot of me falling out of my knickers as I'm coming out of a club."

Knightley on England's royal family: "I'm over the moon about the royal baby. But I really can't mount an argument in favor of monarchy. Is that treason? Do I have to turn in my passport?"

Knightley on her relationship with fiancé, Klaxons keyboardist, James Righton: "I'm not someone who listens to a lot of music. But I get wonderful perspective by being with someone who is less like me than more like me. The way he thinks is something I don't get. We come at things from totally different angles."

Knightley on her wedding: "I could have six fake weddings. God, that would be expensive. We're not really big-wedding types. I don't need to have all that."

Putting down roots: "I'm still a traveler," says the actress, who recently moved from a loft to a reportedly $3.8 million house in London's East End with her fiancé, Klaxons keyboardist James Righton, 29. "We love it, but it's not the house. . . I don't have anything valuable. Everything in our house is designed so you can spill things on it."

The insecure profession: "My mom [Sharman Macdonald] is a playwright — she was an actress — and my dad [Will Knightley] is an actor, and we managed to go on holidays, but there were periods when they were hugely out of work and wouldn't know if they could keep the house. It's a very insecure profession. I've always seen it for what it is. So when I started getting work, it's like this tiny space opened up and I needed to jump in and go with it. It could all go away tomorrow."

Defining success: "I'm not sure I can define success. I think if I get to the end of my life having hurt as few people as possible, I will be happy, making sure that the people who mean the most to me know they've been loved. Success in work, whatever work, will come and go."

Fashion: "I like the fantasy of fashion… Creating a different person and dressing up like her. Putting on a flowery dress when it's raining brightens up the world."
I love what she says about the monarchy! That's kind of how I feel about it too – I'm really excited that Duchess Kate is pregnant but I also think the monarchy itself seems like it needs… something. Something to make it more relevant. And that's "something" that Prince William and Duchess Kate are NOT bringing to the table.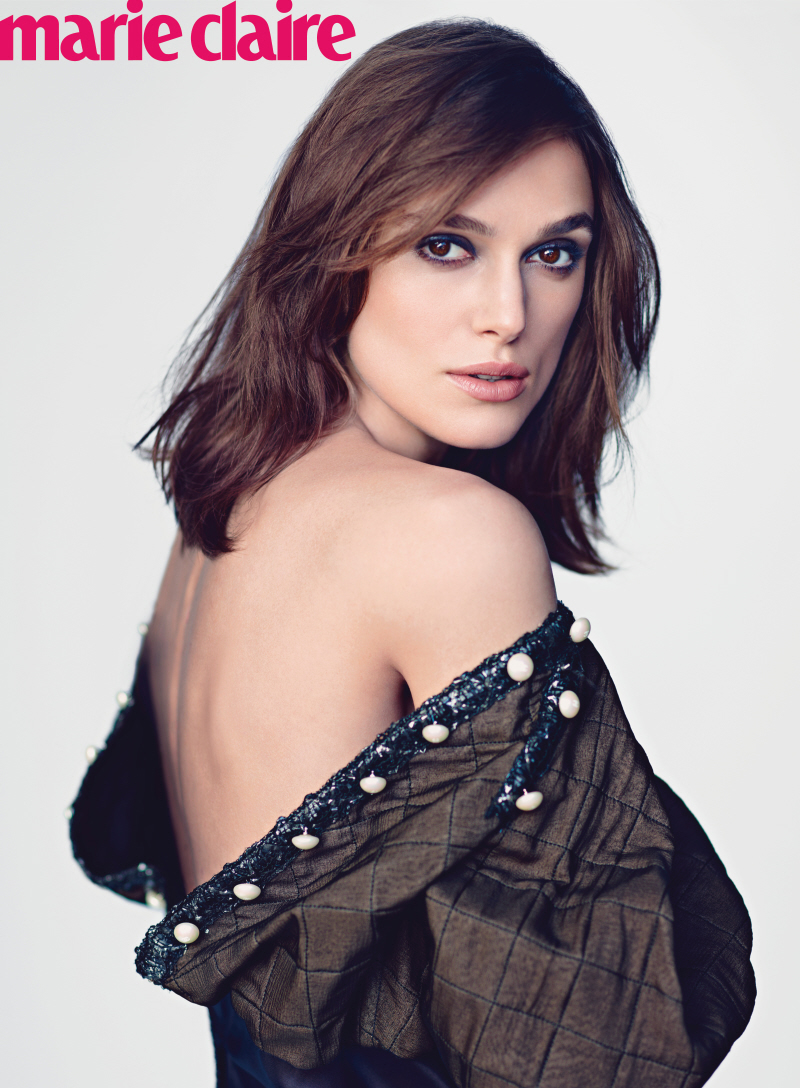 Photos courtesy of Marie Claire.