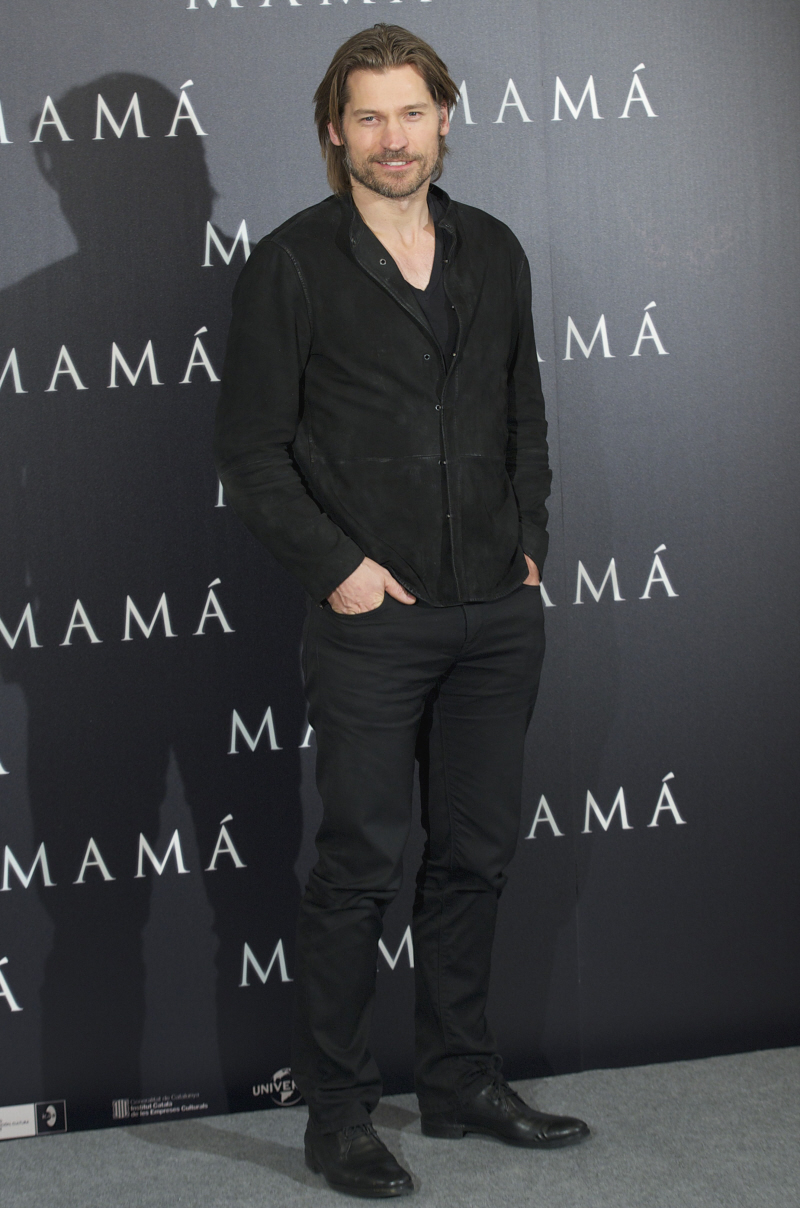 I still haven't seen Season 2 of Game of Thrones. I know, I know. I'm not a good geek. But I saw Season 1 and I think most people have a love-hate relationship with Nikolaj Coster-Waldau, who plays Jaime Lannister in the series. On one hand, he's a really attractive Danish actor who looks like he could give it to you properly. On the other hand, he plays a devious psycho really, really well. Is it a toss-up? Or should we follow our Vs and just declare him totally bangable?
It helps that he's getting work beyond Game of Thrones too. These are pics of Nikolaj in Madrid promoting Mama, that super-creepy-looking horror film (produced by Guillermo del Toro, and very much with his sensibilities) also starring (surprise!) Jessica Chastain. I think they play a married couple in the film. When he's not "in character" as a Lannister, Nikolaj has a nice face. Attractive. Sexy, even. Does anyone else think he's got a "Young Val Kilmer with a dash of Viggo" vibe? You can see it more in the thumbnails.
What else…? I don't know. Do you want his vitals? He's 42 years old. He's worked in Danish films and television for years. He's married and he has two daughters, and they live in Denmark. His wife is Greenlandic! And I just now realized that he plays Paul Bettany's tennis buddy in Wimbledon!! I love that movie. So, yes, I would hit it. But not when he was in character as a Lannister.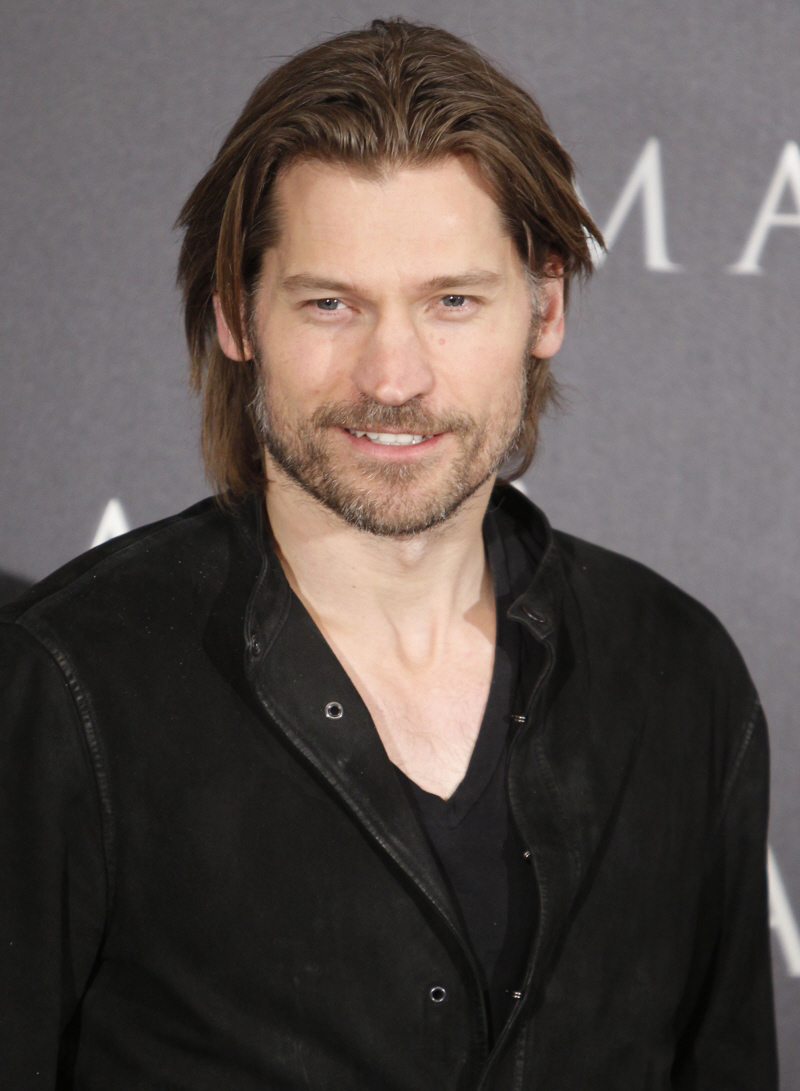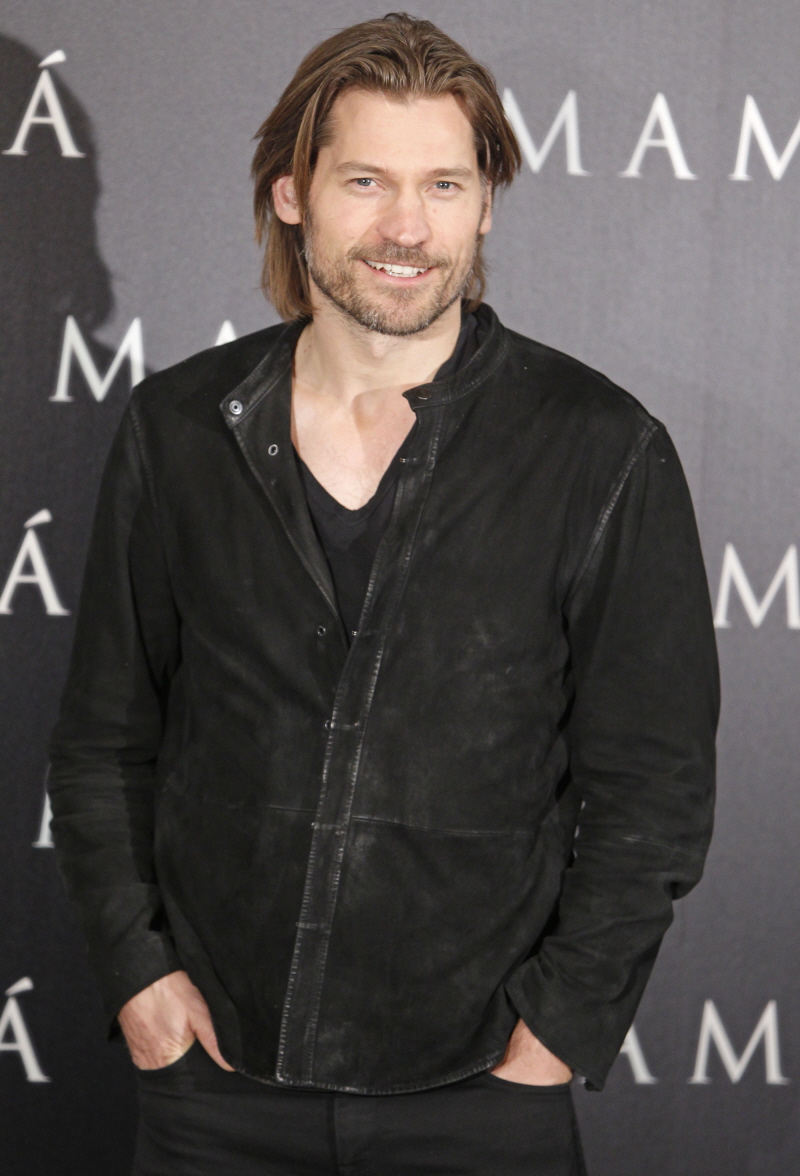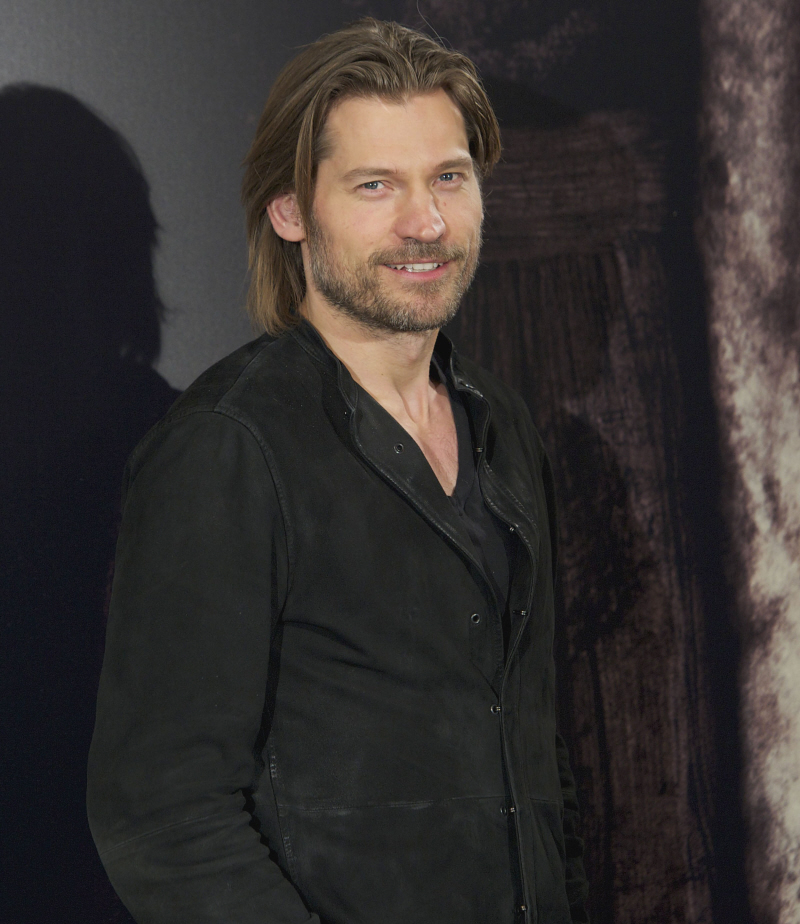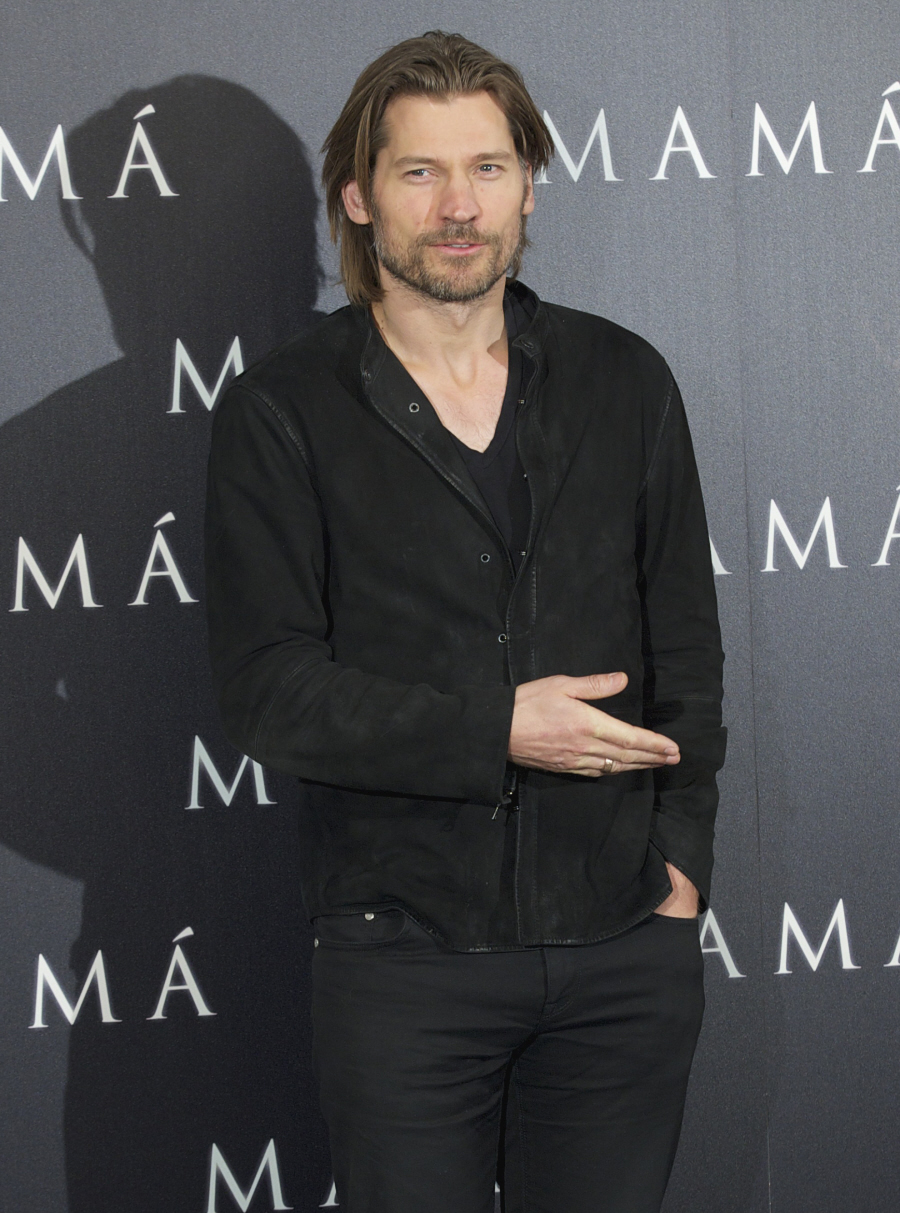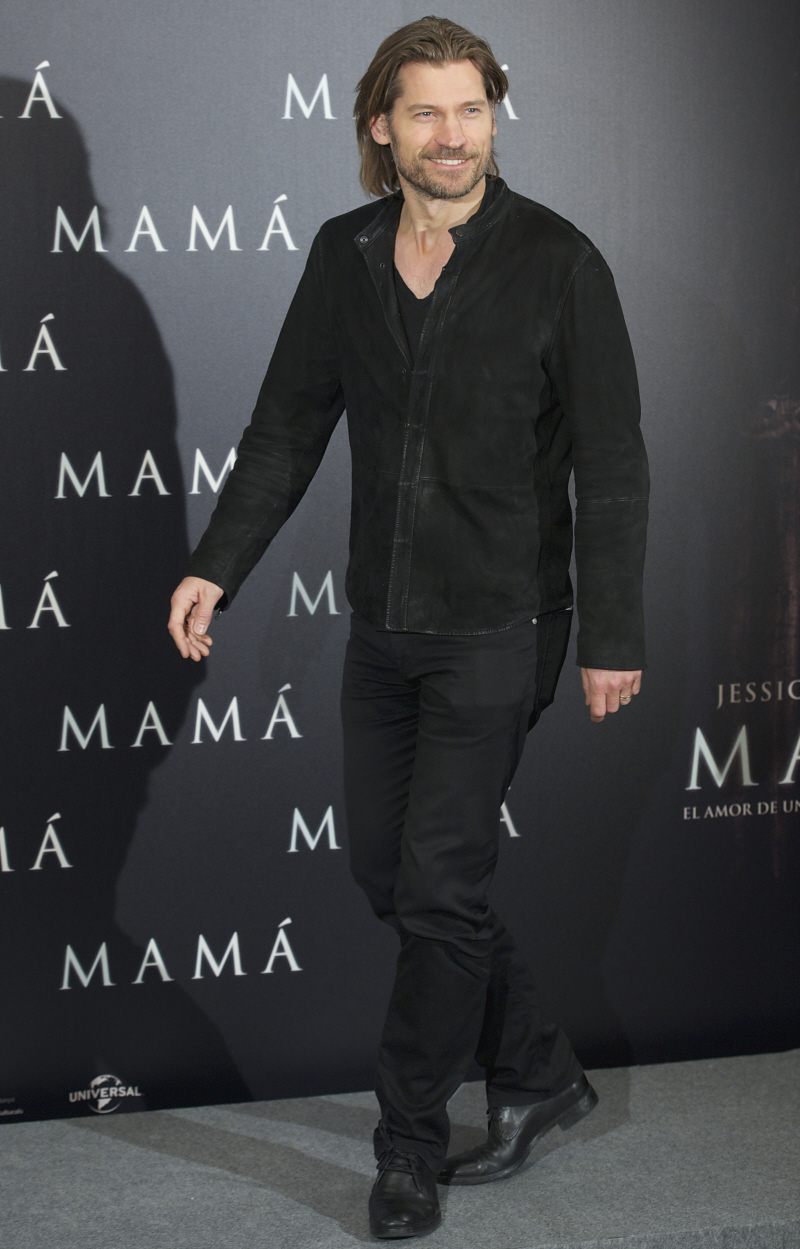 Photos courtesy of WENN, Fame/Flynet.