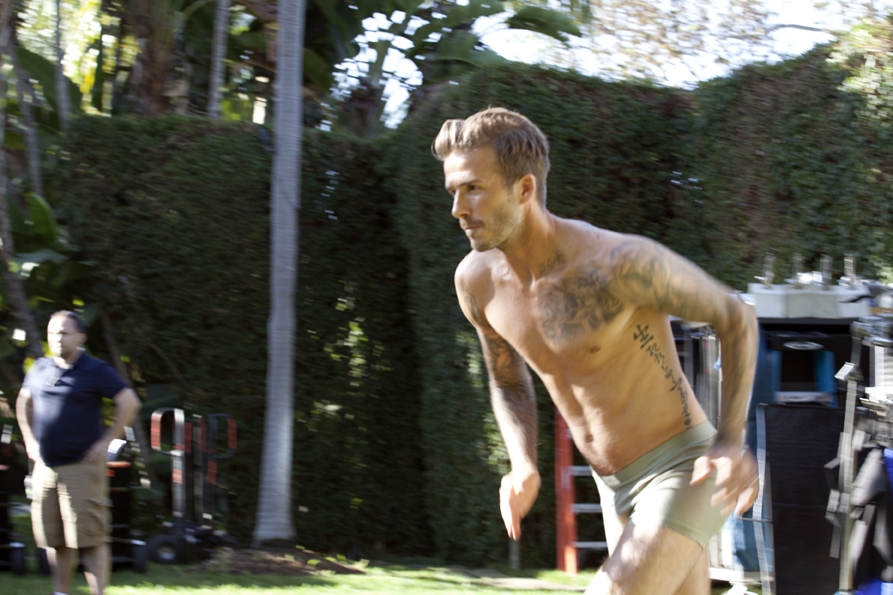 Guy Ritchie has directed the new David Beckham for H&M Bodywear commercial. Yes, you read that correctly. The same guy who directed action-packed, gun-slinging movies like Lock, Stock and Two Smoking Barrels, Snatch, and RocknRolla is now pointing a camera at Goldenballs in his skivvies. Still, it's definitely not the worst way to spend one's day.
The concept of the commercial was developed by Marc Atlan Design in collaboration with H&M and Beckham's team. Basically, David walks out of his house in a white robe to say goodbye to Posh and the boys (presumably — their faces are never revealed) in their Range Rover. When his family pulls away, David's robe gets caught in one of the doors, and he gets locked out of the house by the family dog. Naturally, Becks takes it all in stride by picking a wedgie and deciding to chase the car.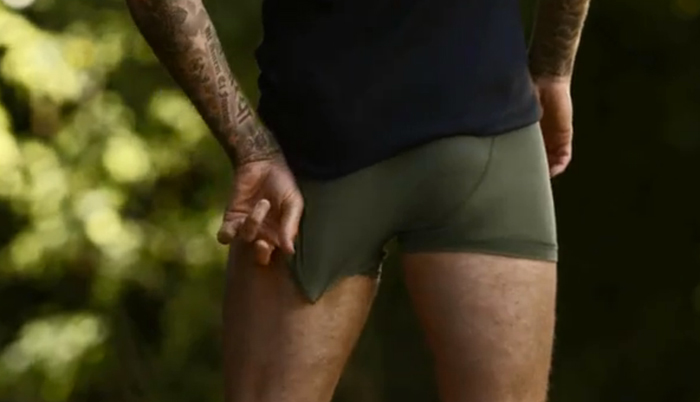 The rest of the commercial focuses on Beckham in action and running through the streets of Beverly Hills with his bulge on prominent display. Somewhere along the way, he loses his shirt too. Here's the commercial, and you can see for yourself:
It's actually a pretty good commercial, and I don't mind the double instance of wedgie picking if it means looking at David Beckham's butt. Guy Ritchie did a good job of navigating the escapades of Beckham running through various backyards and even swimming through a pool to try and reclaim his white robe. At one point, he gets very close to the car, and it's hard to believe that Posh wouldn't notice her nearly naked husband running through the street in hot pursuit. However, I think Posh's sense of humor would mean that she'd just keep on driving.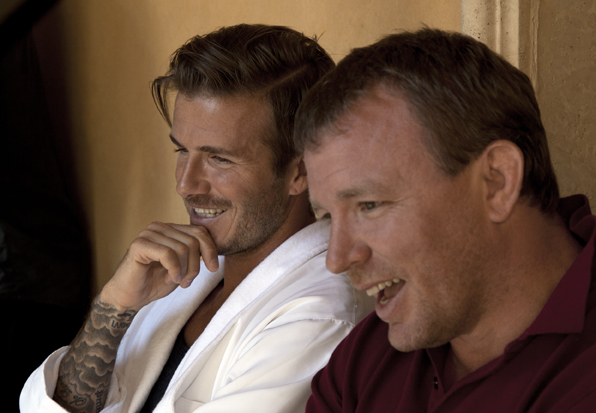 Look at that bulge! It simply can't be real.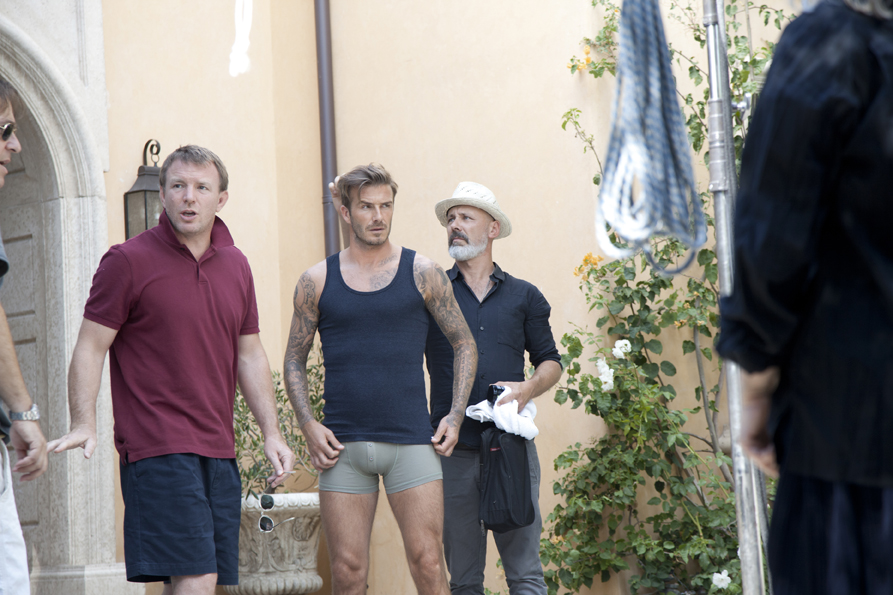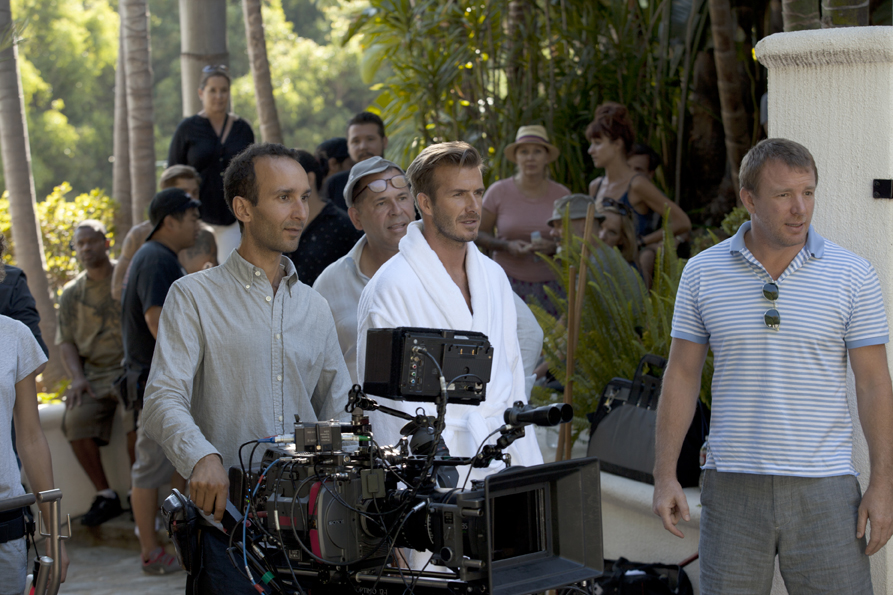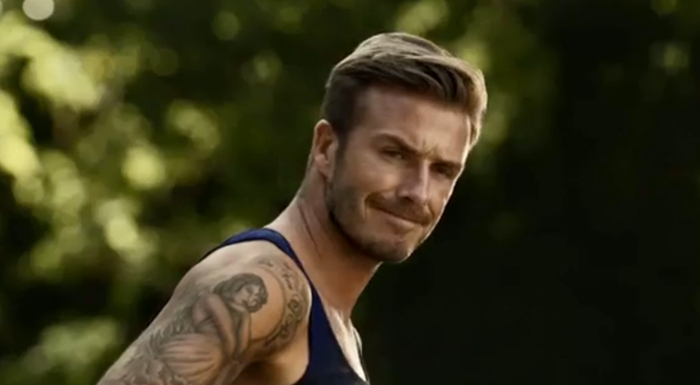 David Beckham for H&M Bodywear photos courtesy Nick Hudson, screencap courtesy of H&M