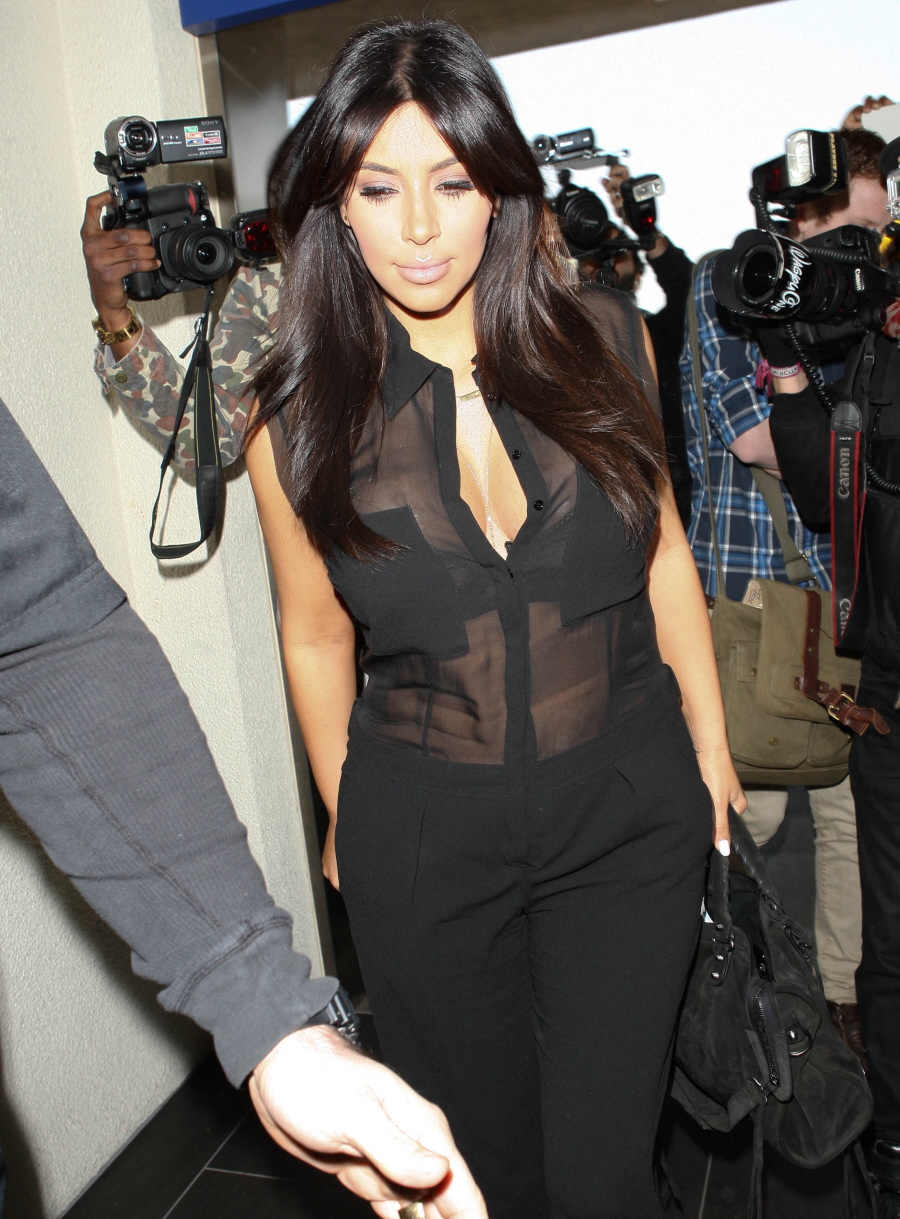 I'm kind of out of theories regarding Kim Kardashian's bump. There's something of a Beyonce situation going on – the bump seems to be inflating and deflating depending on the day, and I couldn't swear to it, but I really do think that Kim is still messing with her face even though she's (allegedly?) pregnant. Your guess is as good as mine. I don't want to strap on my Conspiracy Pillow quite yet, because God knows, it could just be the angle of the photos or whatever, and at least Kim isn't trying to convince us that she's eight months along, you know? As for these photos… I don't understand why Kim needs to wear a see-through shirt at this point. She wants us to talk about her body, obviously, but where does it end?
In other Kardashian news, Star Magazine claims that if and when Kim's divorce ever comes through and if and when Kanye West actually wants to marry her, Kim has declared that she's not going to change her name:
There's trouble in paradise for Kim Kardashian and Kanye West, and it has nothing to do with a meddling momager. An insider says that Kanye, 35, is old-fashioned and wants Kim to change her name to Kim West once they presumably marry. But Kim, 32, has not only said "no way" to the age-old tradition, but she may want their baby to be a Kardashian," the insider says. "Kanye is very disappointed and upset about the whole thing, but Kim is refusing to budge. She also thinks it's a way to let him know that she is not after him for his money."

Since she's amassed a $40 million fortune with little more than her name and her looks, he probably already knows that…
[From Star Magazine, print edition]
I don't like how Star Mag is getting all judgy about the name situation. Some women don't want to change their names, some women do. It's something every woman has to decide for herself! Plus, there's the celebrity-branding issue to deal with when it's a celebrity woman deciding to change her name. Would Angelina Jolie still be La Jolie is she was Angelina Pitt? Would Kyra Sedgwick be just as awesome if she was Kyra Bacon? Many American sites and outlets STILL refer to Duchess Kate as "Kate Middleton" because that was Kate's (waity) Middleton Brand for 29 years before she married. Kim's brand as a celebrity is tied up with the Kardashian name, obviously. That being said, I think the baby should be a Kardashian-West or a West. Also: Kim West is kind of a cool name. She would sound like an architect or a cowgirl.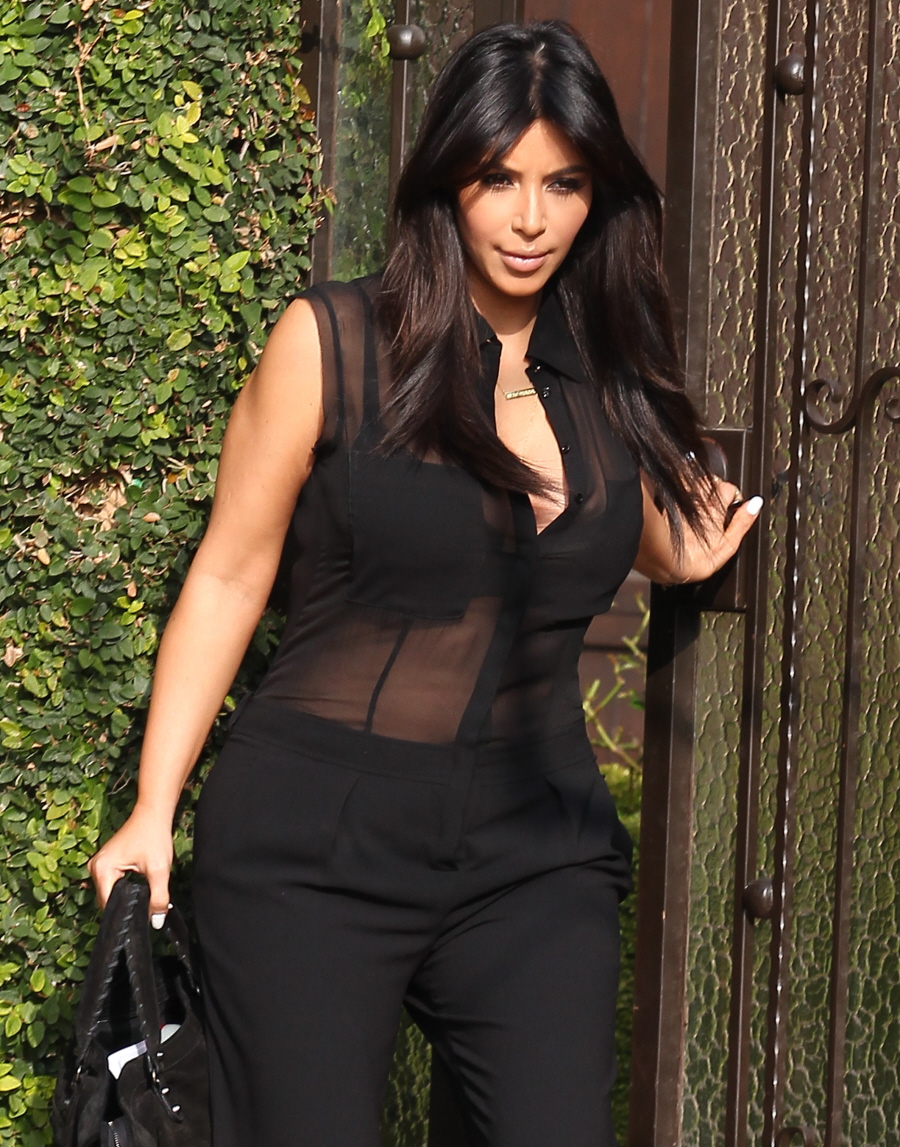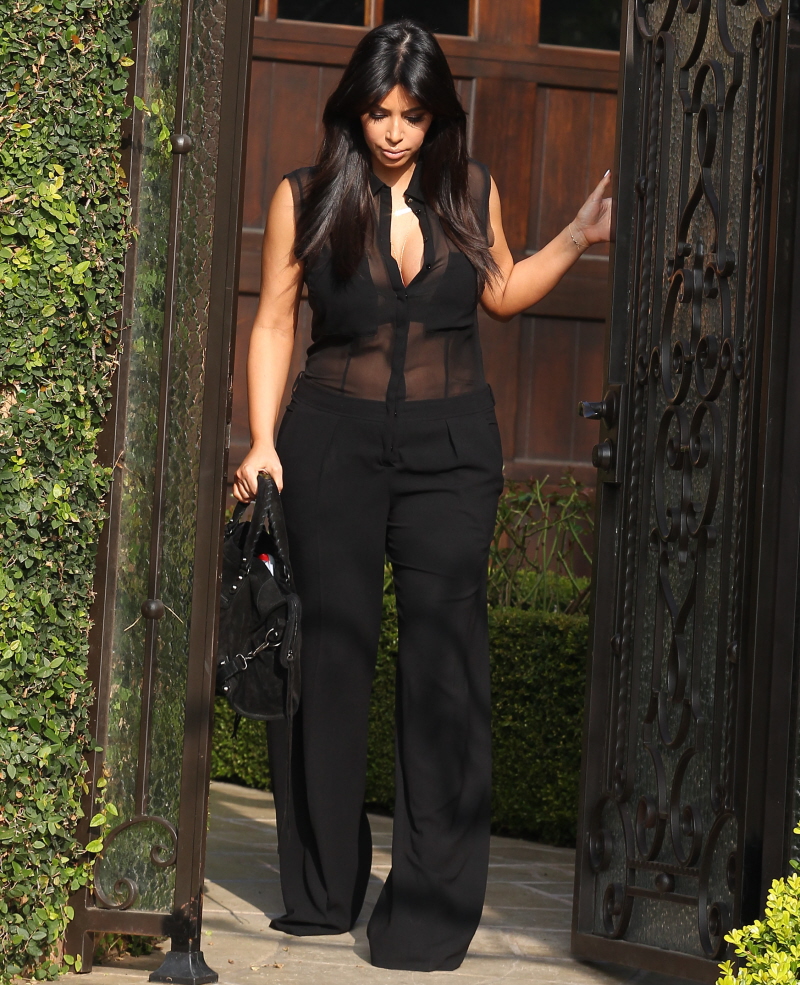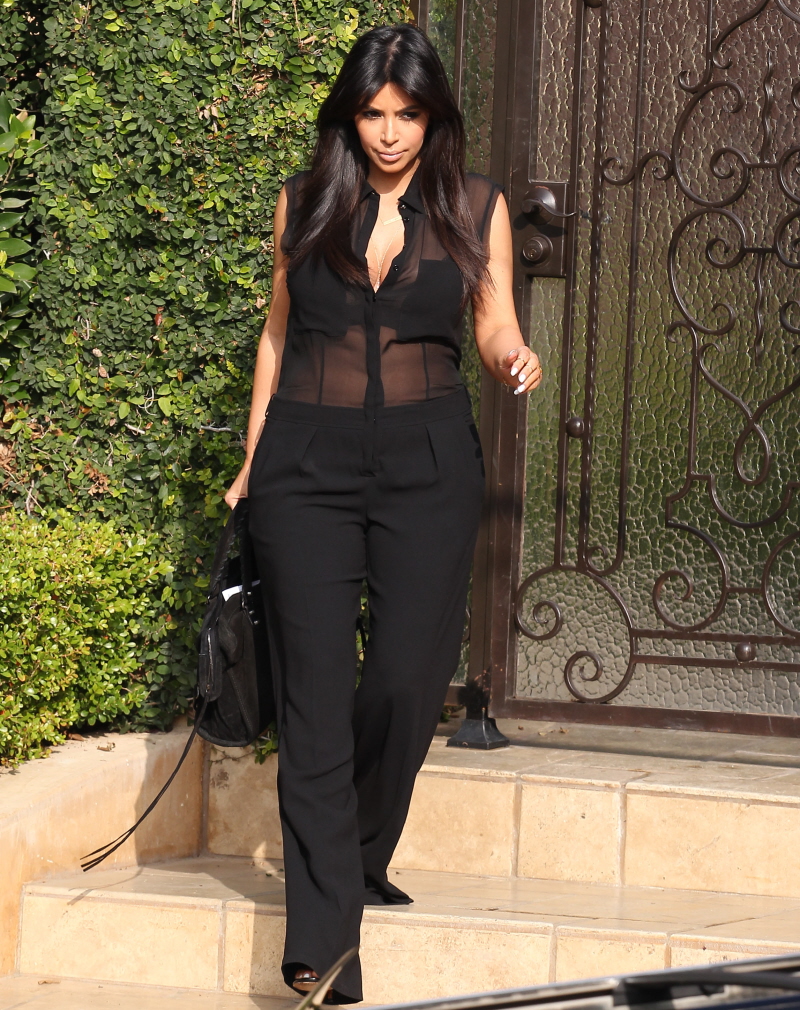 Photos courtesy of Fame/Flynet.