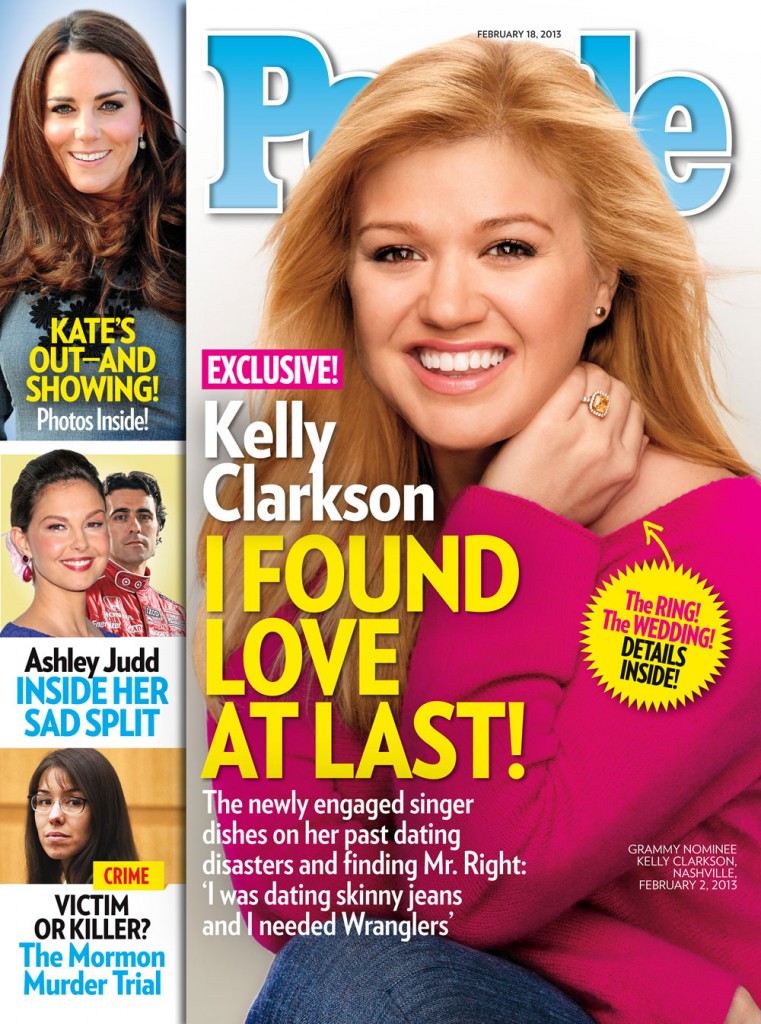 Is anyone else starting to get a little worried about Kelly Clarkson or is it just me? Kelly is talking up her fiance so much, and it's so uncharacteristic of her, that it bothers me a little. It just seems like something Drew Barrymore would do, not Kelly. Maybe Kelly is so overwhelmingly happy and enthusiastic about her new relationship, and the feeling is so new to her, that she can't help gushing about it.
Anyway Kelly took the cover of People Magazine this week, which is excellent! So I get why she's being more open, since she wants to give us some juicy details that she hasn't revealed before. In her People interview, Kelly revealed something controversial, especially for her. She admitted that she fell for her new man when he was married, and that she was so comfortable with him at the time that she just knew she would end up with him! There's no cheating involved, though, this isn't some Miranda Lambert and Blake Shelton type situation. Supposedly Kelly's fiance, Brandon Blackstock, was divorced for a year before they found each other again and ended up together. That's kind of romantic. Here's more:
Kelly Clarkson has admitted she fell for fiancé Brandon Blackstock when he was still married, six years before they eventually got together, claiming it was love at first sight.

The 'Breakaway' star became engaged to Brandon in December less than a year after they began dating, though the American Idol winner claims she'd fancied him for a lot longer.

Referring to their first meeting, she told People magazine: "This guy walks by and I said, 'Like that guy – hot, normal, funny, because he was making everybody laugh. I said, I'm gonna end up with him, I know it.' "

"For the next six years I'd go on dates and be like, 'Man I didn't get that feeling I got that first time with Brandon."

The couple met up at last year's Super Bowl and with Brandon now divorced, love blossomed.

"He'd been divorced for a year and it was kind of like 'Is this too soon?' But it just worked," she explained. "He is everything I ever wanted in a guy."

Kelly insisted that she won't be a Bridezilla when it comes to tying the knot, joking that she's probably the opposite of a normal bride.

She said: "I'm going to be like, 'Oh, the cake fell off the porch, that's fine. Cool, something's on fire, cool, whatever, we'll move it. We'll get married over there.' I'm going to be that girl."

But will the star slim down for the wedding like so many brides? She has certainly been flaunting a slimmer figure of late.
There's more on People's website, including a nice video with Kelly. You can see her giant engagement ring too! I love that someone as likable and down-to-earth as Kelly scored the cover of People, and that it's a happy "I found love" story instead of a weight loss one, you know? Hopefully this People issue will be a high seller for them. Sometimes the non-controversial celebrities don't get as much publicity and it's a shame. We're just as guilty of it as anyone, since I knew that what she said about just "knowing" she would be with her man, when he was married, would be the most comment-worthy. Is there something a little wrong with that, to think that a married guy will be with you someday? Or is that just hindsight for Kelly and not how she really felt? When I was single and met an attractive married guy I would think it was a shame, but I never held out hope that he would be mine someday. In those cases you just kind of shrug, think his wife is a lucky bitch, and move on.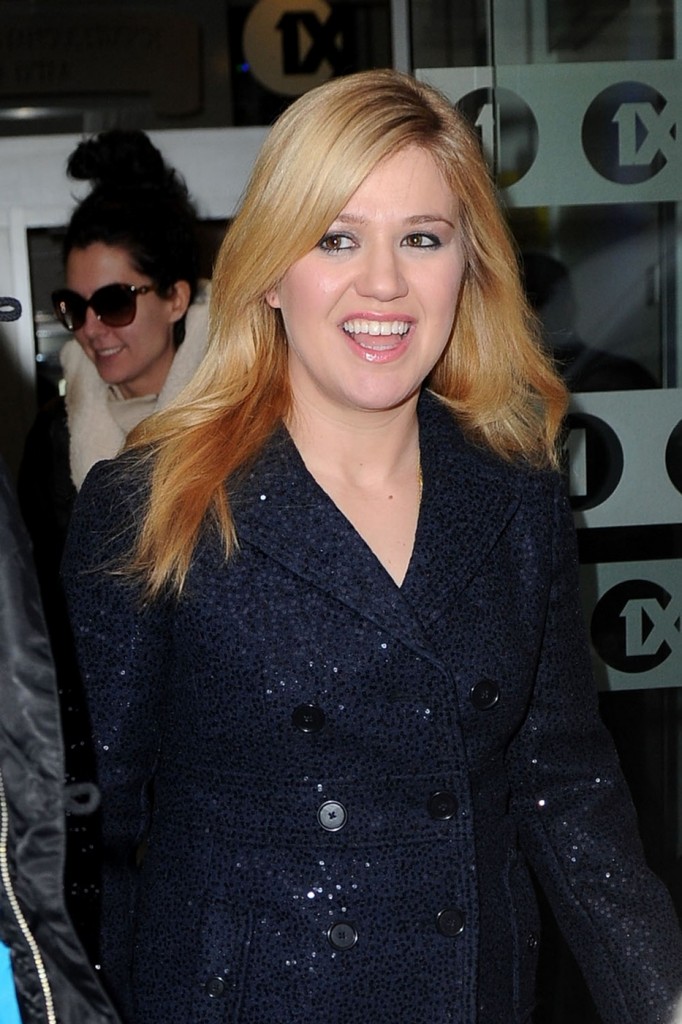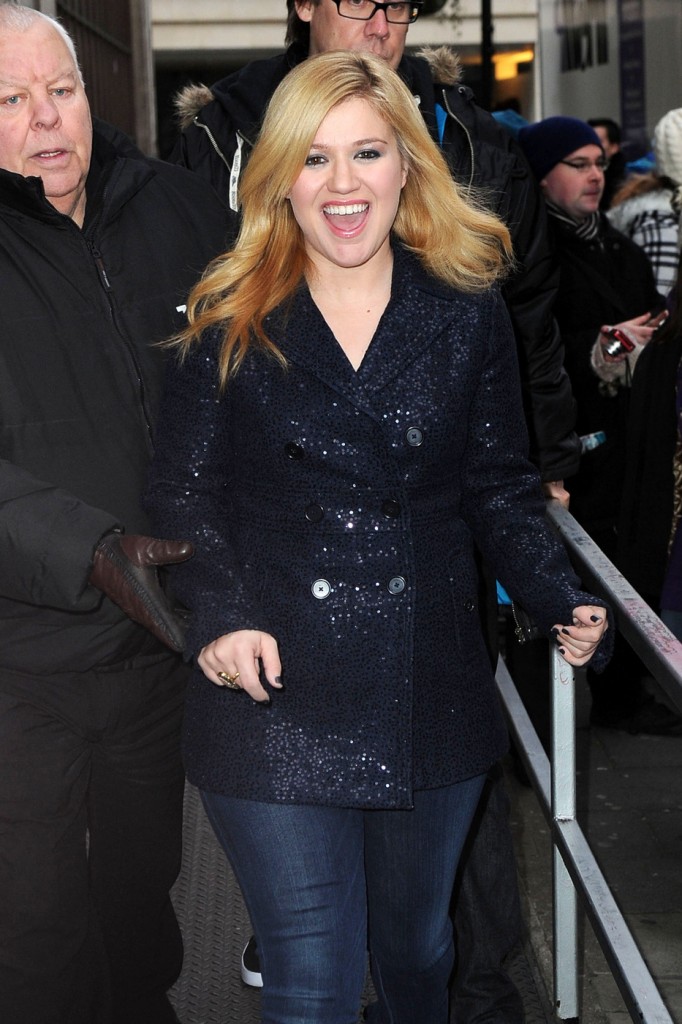 Candid photos credit: Optic Photos, PacificCoastNews.com