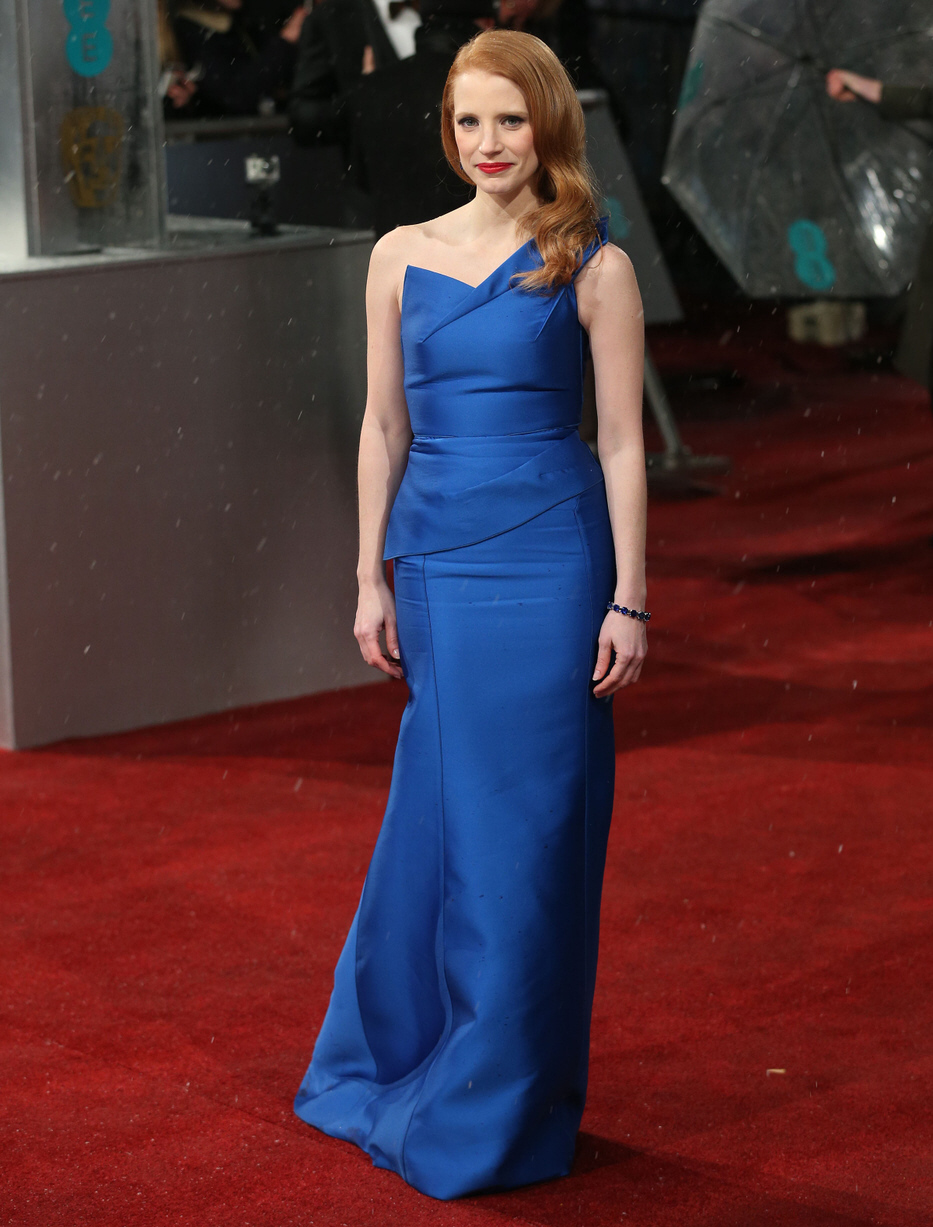 Well, this is a surprise! I'm including two women that most critics and awards-watchers considered to be the biggest contenders for all of the Best Actress awards this year, and both of these women left the BAFTAs empty-handed last night. Marion Cotillard was up for Rust & Bone, and Jessica Chastain was up for Zero Dark Thirty, and both lost to French actress Emmanuelle Riva for Amour. Riva even upset fan-favorite Jennifer Lawrence! SHOCK!
Well, at least Jessica and Marion wore "interesting" gowns. I guess. I actually flat-out hate Jessica Chastain's structured, asymmetrical Roland Mouret gown. It's just so disappointing! This is her second awards season as a nominee (in a row!), and she just cannot get it right. It's not that this Mouret gown is "terrible" or anything. It's just the wrong shade of blue and it's too tight on her, and her hair is wrong and her makeup is just kind of meh. Jessica could be making such a big impact on the red carpet, and she just… I don't know. She gets bad advice, maybe? Or she has bad taste?
As for Marion, she wore Dior, obviously. It's from the same collection as Jennifer Lawrence's SAG gown two weekends ago. And it has the same weird feature – the dress "comes apart" and there's sheer netting holding all of the pieces together so that if one part of the dress "rides up" you get a glimpse of legs and/or biscuit. It seems like a really weird design movement, right? As for this particular dress… eh. It's okay. I don't like it, but I hate lemon yellow or chrome yellow or whatever you want to call it. I guess the "muffin hip" design is supposed to be super-avant-garde and structural too, but blah. Whatever.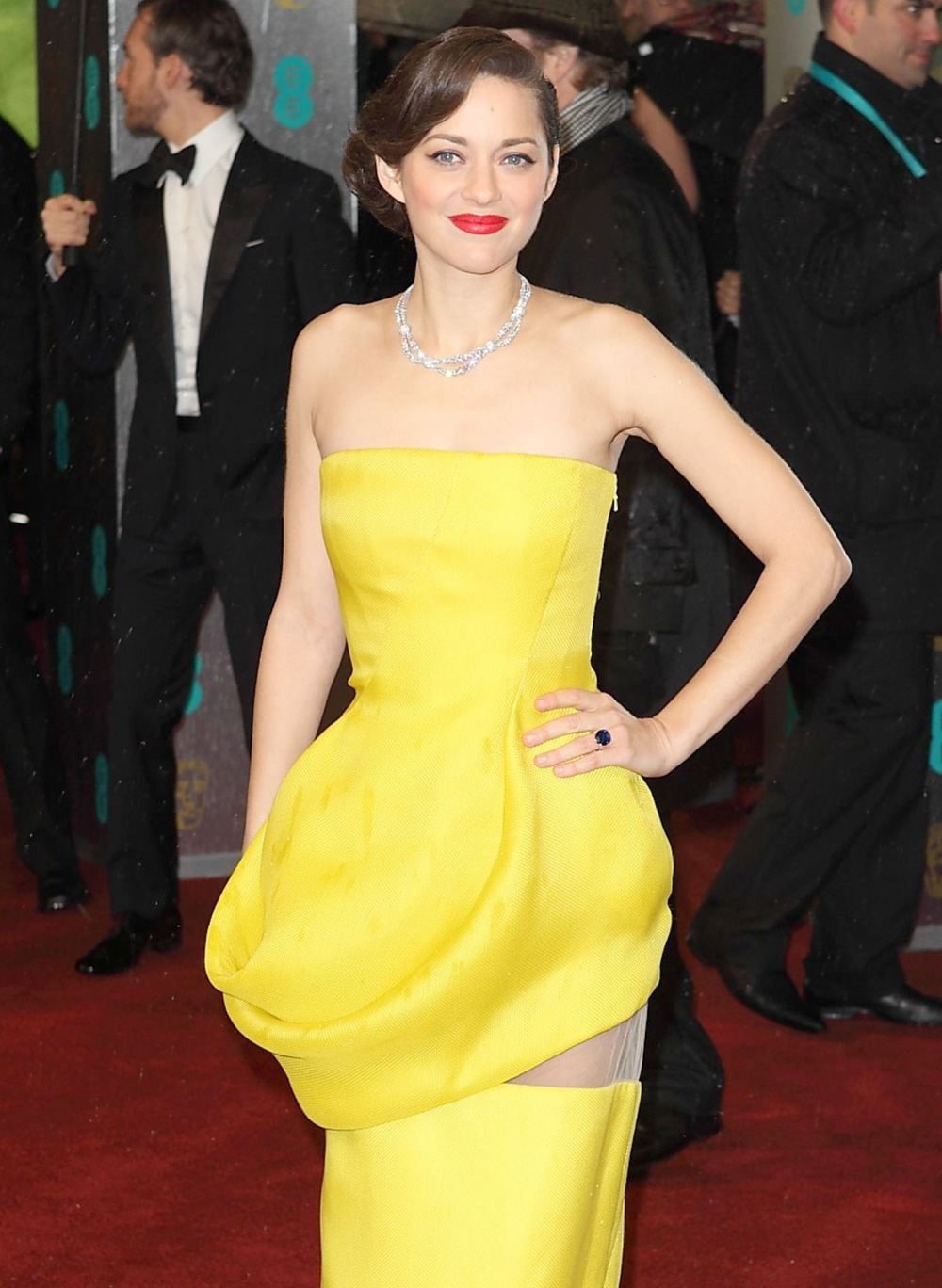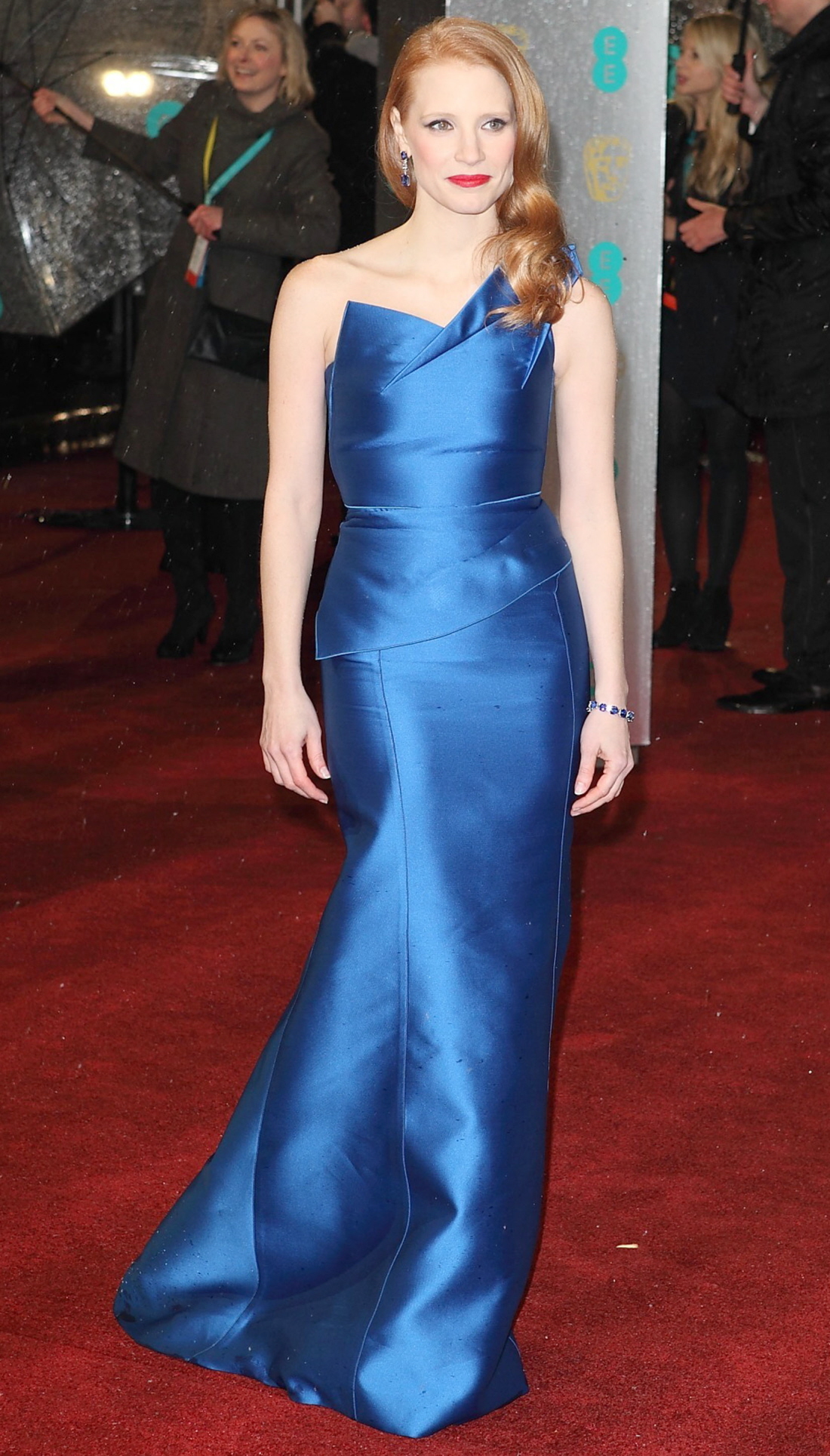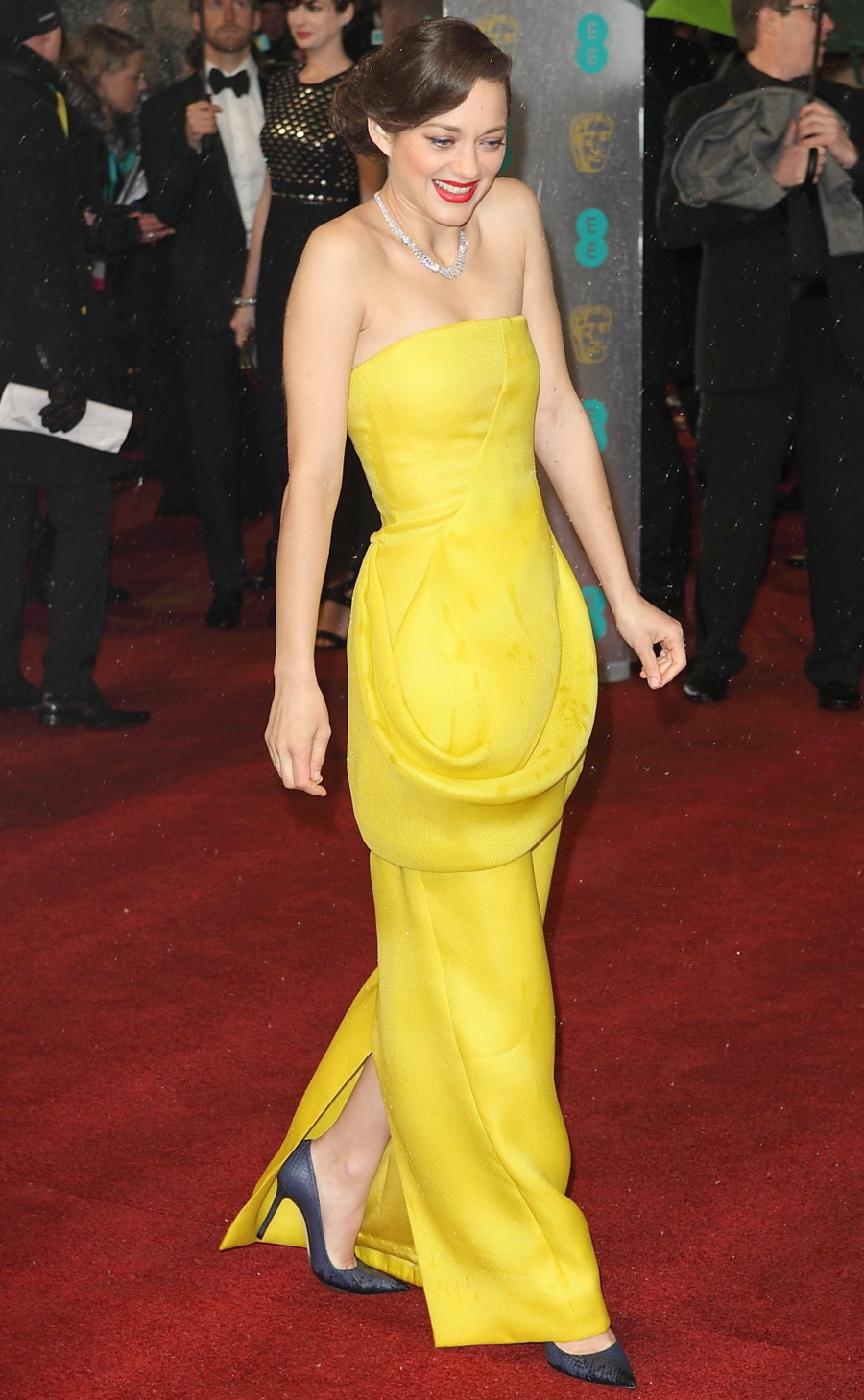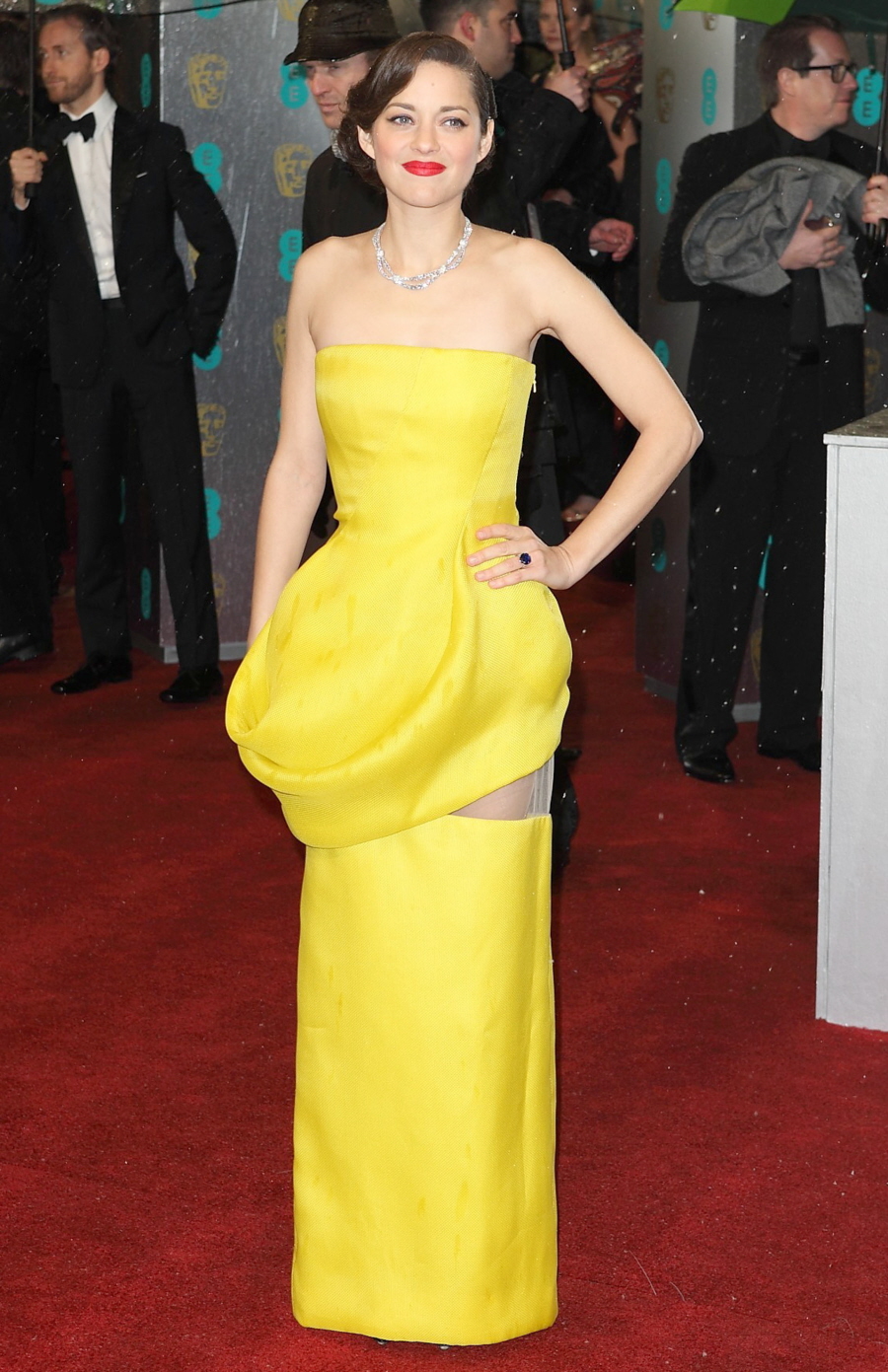 Photos courtesy of FameFlynet and Pacific Coast News.