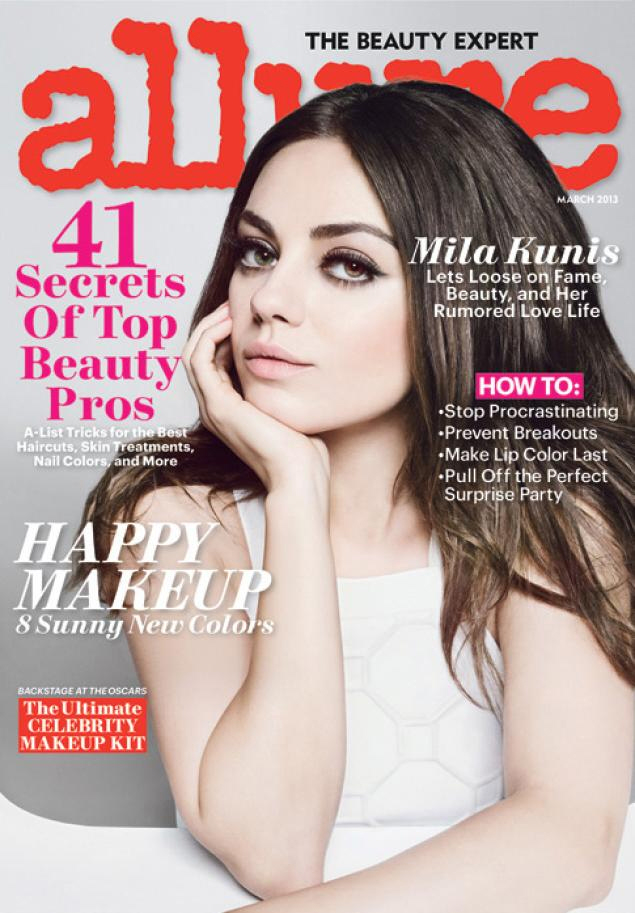 Much like Kristen Stewart, Mila Kunis's beauty really takes to 1960s styling. Mila's Tom Munro photoshoot with Allure is rather gorgeous, actually – it reminds me of, like, Valley of the Dolls glamour. Is that weird? Whatever. I'm not sure if Mila is promoting one particular film or if this is just supposed to be a preview of the half-dozen projects she's got coming out over the next year. It's probably more for Oz: the Great and Powerful… let me see… yes, it comes out in March. Ugh, I kind of think that movie might bomb, but who knows? Maybe it will be a hit and James Franco will rub it in our peasant faces. Here are some highlights from Mila's interview:
Being single after dating Macaulay Culkin: "For four years I was single. An amazing time. An amazing time. I love being single."

When she was shown a photo of Ashton Kutcher: "I didn't think this was going to be about my friends. Happily about myself! Not about who my friends are, who I'm dating, or who I may have ever dated. That's not talking about myself!"

On privacy and the paparazzi: "You can look (online) and see what Starbucks I go to. You can look and see what gym I go to. You can go online and look at my daily activities. And they have no concept of what kind of danger that puts people in. … You're constantly worried that something's going to get out that's going to put your life in danger or your loved ones."

On weight loss for Black Swan: "Unfortunately, the only way I could play a ballerina was to look like a ballerina . . . fit and bony."

On on-screen nudity: "I showed side boob. I don't need to show a–. You get one or the other. You don't get both," she said as she smirked.
I get tired of the "I'm not talking about my boyfriend" game, but to her credit, Mila doesn't play fast and loose with that. She never talks about boyfriends in interviews, not when she was dating Mac and not now that she's with Ashton. Mila and Ashton haven't walked on any red carpets together either, although they are photographed by the paparazzi often enough. I guess it is what it is and Mila isn't going to engage with us about her relationship with Ashton. Which is fine. I don't want to hear her justifications for why she's dating such a d-bag anyway.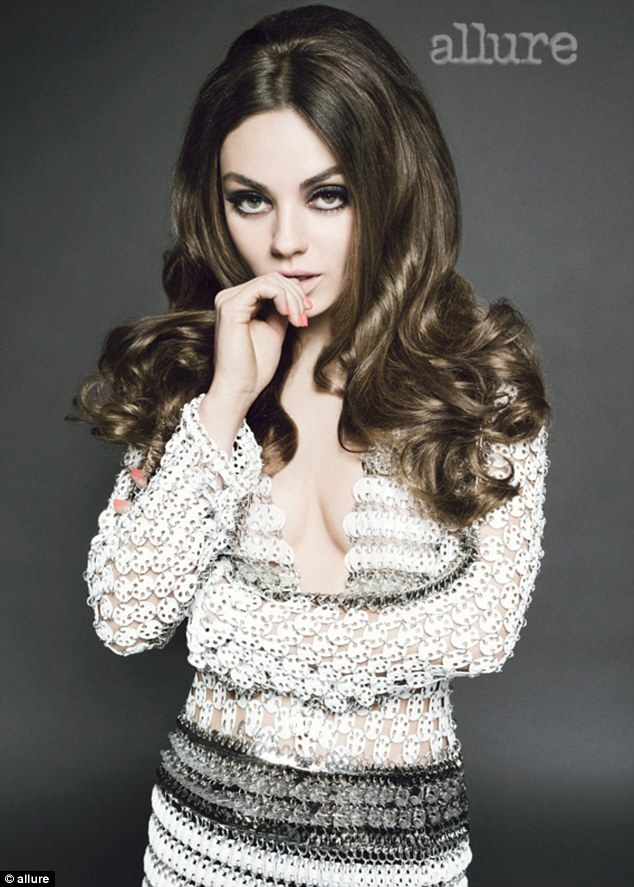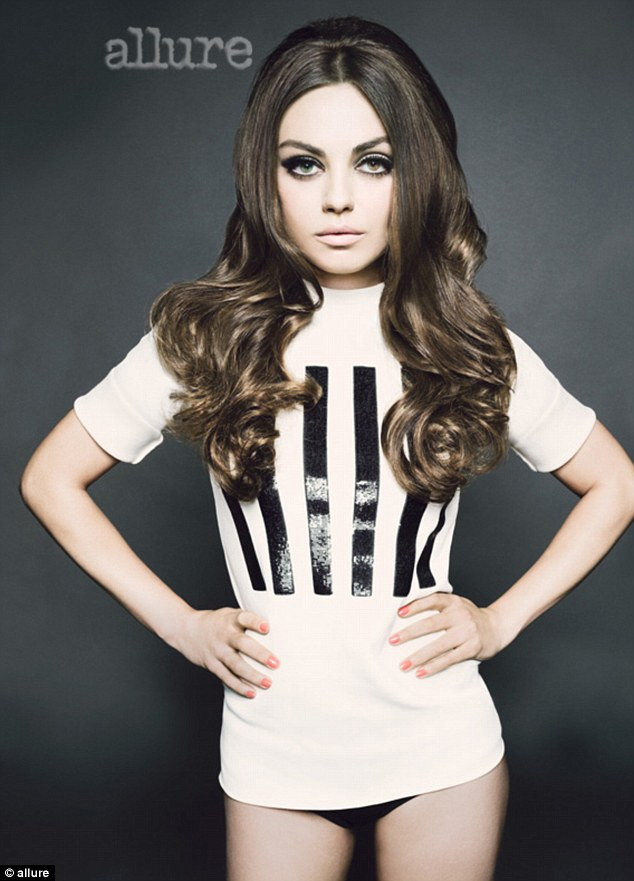 Photos courtesy of Tom Munro/ALLURE.