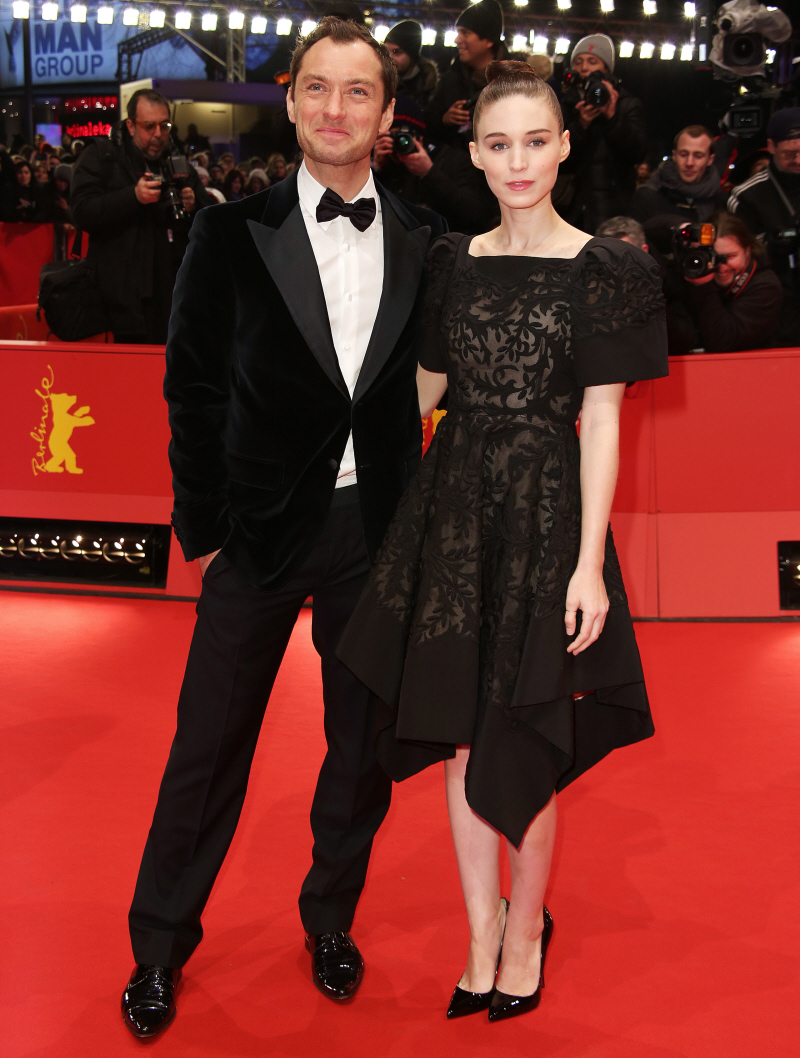 Here are some pretty pictures of Jude Law and Rooney Mara in Berlin yesterday for the photocall and Berlin Film Festival premiere of Side Effects. I don't know why Channing Tatum didn't go to Berlin, but I'm not complaining about the extra Jude-Time we're getting. He's looking incredibly hot these days. As for Rooney and her hit-or-miss styles… for the photocall (the pants/vest thing), she wore Balenciaga and for the premiere she wore a black lace Valentino gown/dress. She wore Louboutins with both outfits. Even though I'm not crazy about the sleeves on the Valentino, I like the overall look. She's really tiny, isn't she? She's SO petite and she has such bad posture. That's starting to be my tic with Rooney – like the tic I have with Kristen Stewart biting her lip and rolling her eyes. Rooney is always slouching and slumping. It bugs.
In other Rooney news, she was asked about her nude scenes in The Girl With the Dragon Tattoo recently, and Rooney admitted that she wore a "merkin" down there, and she requested it in a strawberry-blonde shade. Which makes me want to re-watch that film because I don't remember her biscuit fur as strawberry blonde…? Anyway, Rooney said: "I had to wear a merkin… They didn't ask me to but I'm naked so much in it (movie) I wanted one. It felt like a little fur bikini… and I had them make it strawberry blonde." She also said she kept it when they finished filming and she keeps it at home. Just in case!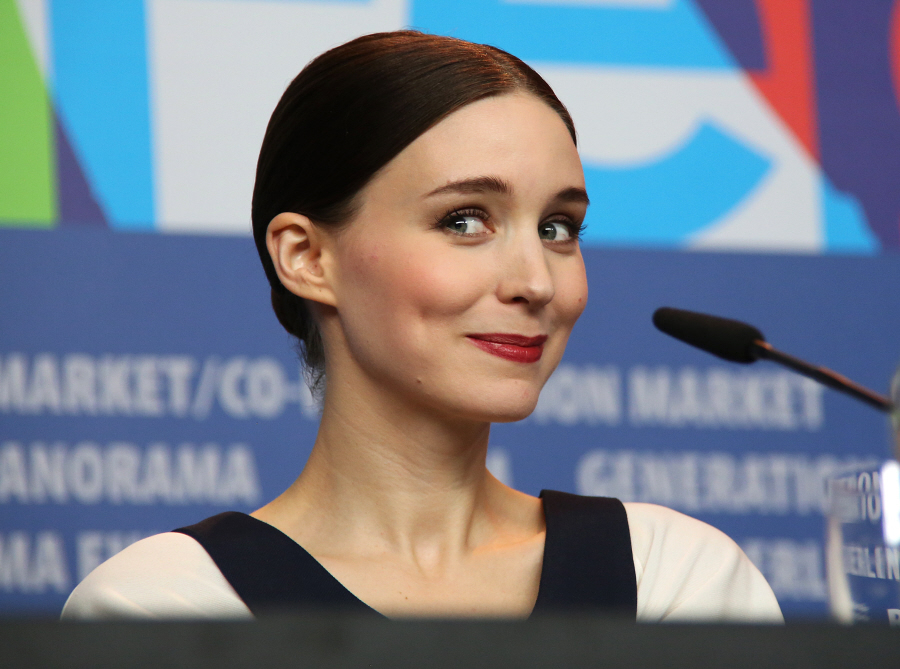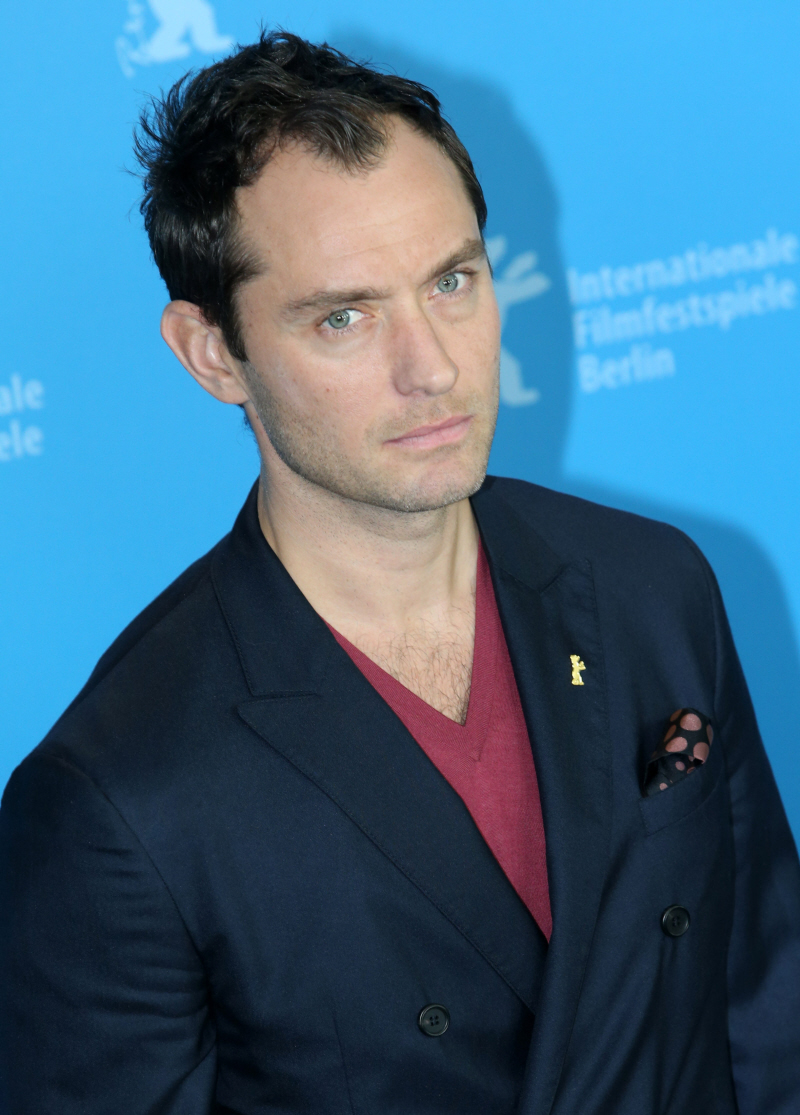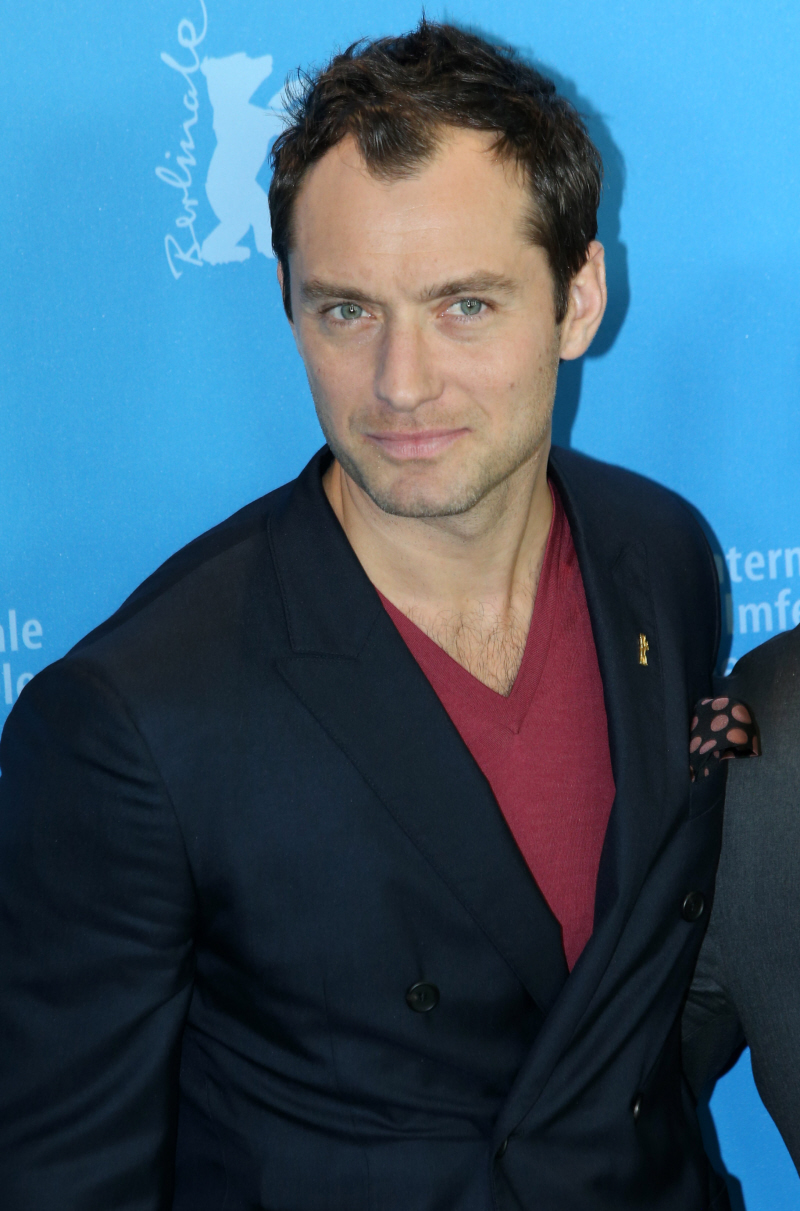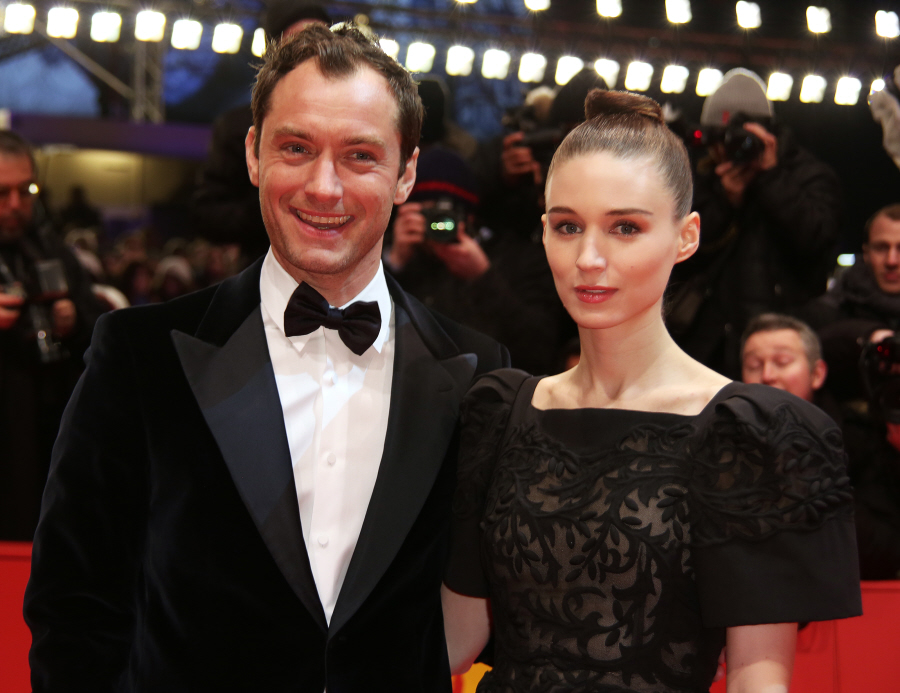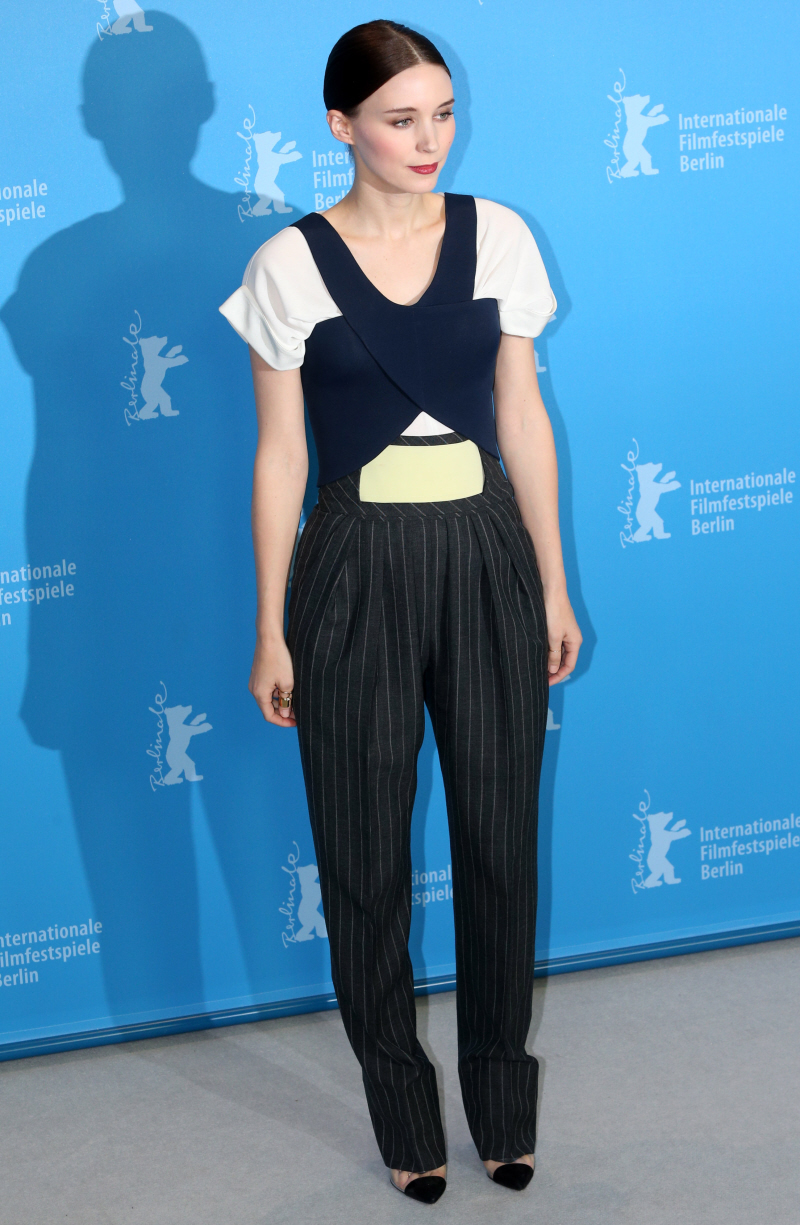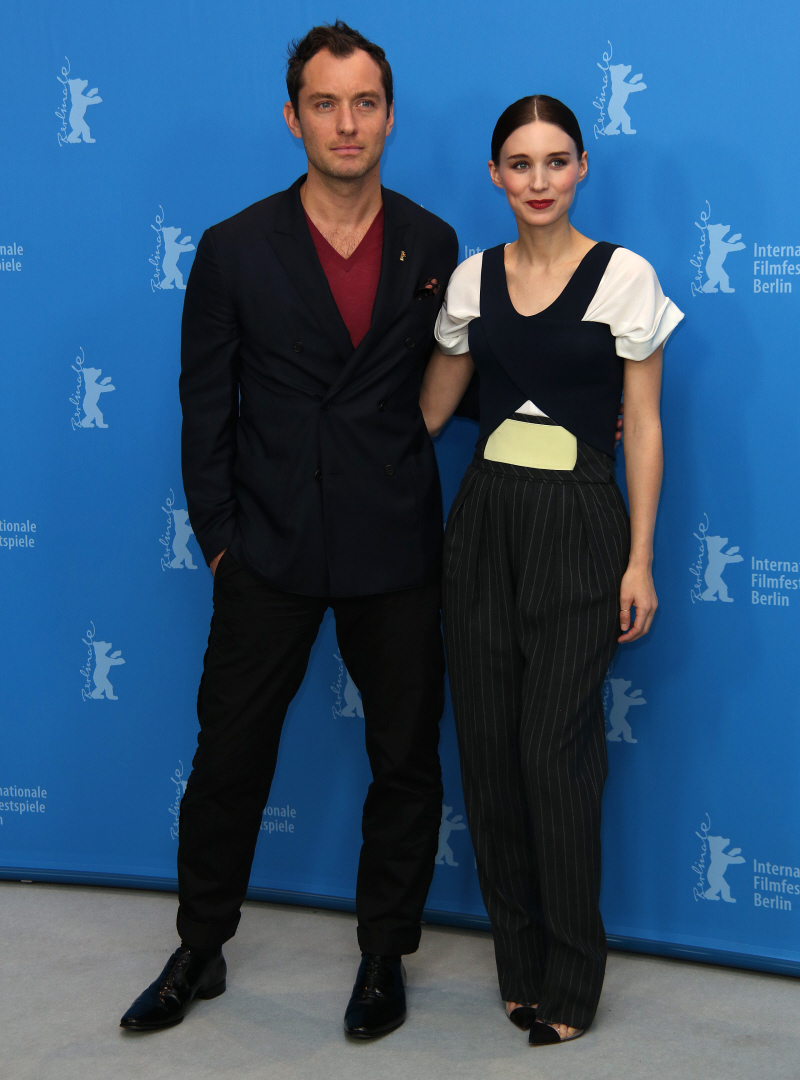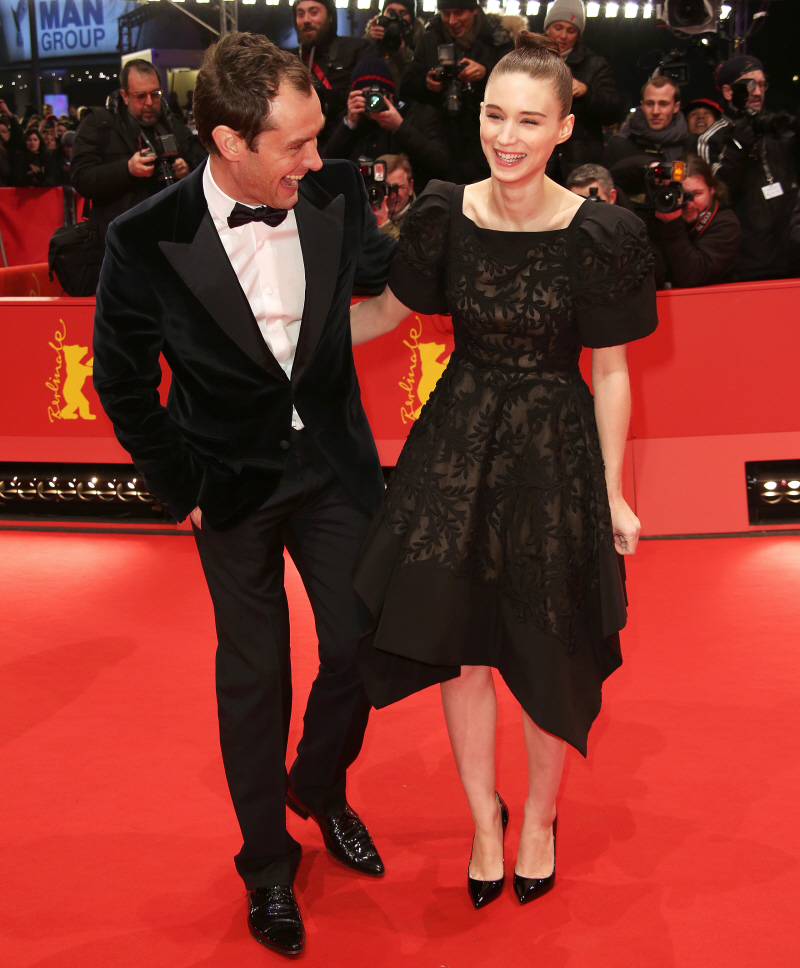 Photos courtesy of WENN.