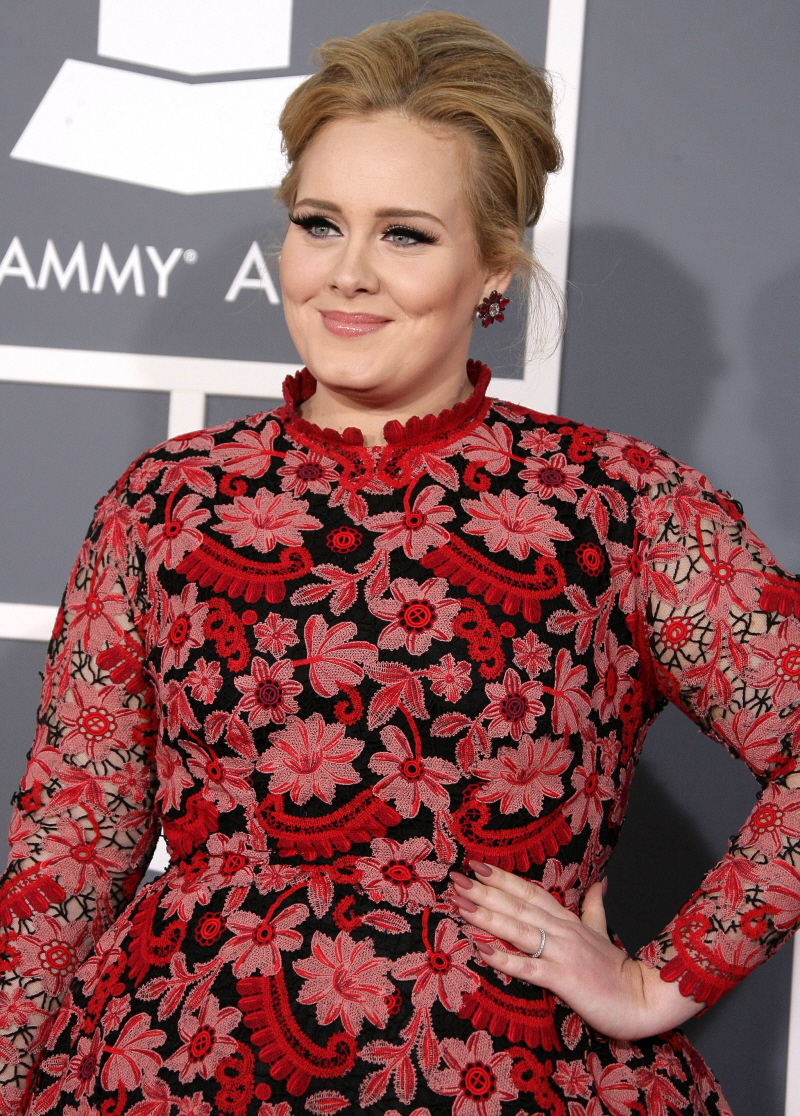 At the Grammys on Sunday, Adele was just a few seats away from Rihanna and Chris Brown. When Adele won her Grammy, she actually sidestepped Chris and hugged Rihanna before going up to the stage (where some a—hole tried to Kanye her moment). The camera also caught an interesting moment when Frank Ocean won his Grammy – everybody stood for him except Chris Brown, and Adele noted Chris's seated position with an excellent side-eye.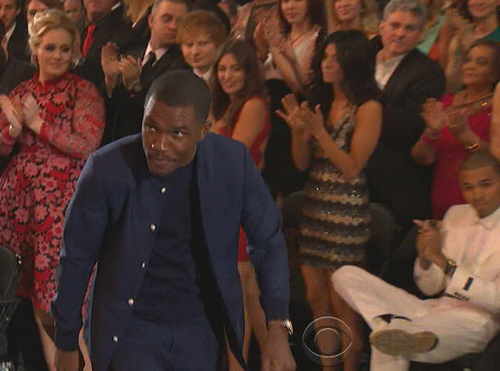 After the Grammys, several photos of Chris and Adele were published – go here to see. In one of the pics, Adele looks sort of like she's telling Chris off and he looks humbled. Several tabloid sources claimed Adele was verbally smacking Chris because of the Frank Ocean thing. Unfortunately, Adele tweeted this: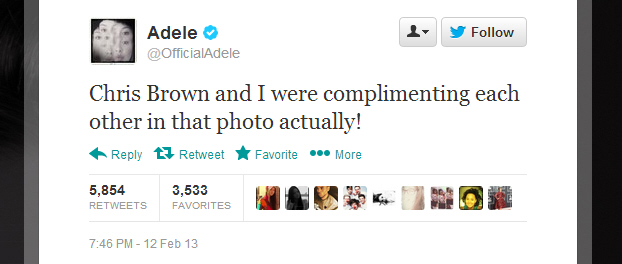 Yeah. Sucks. I guess it's nice to know that Adele has a Twitter (I didn't know that) but I don't like how so many people actually make the effort to acknowledge that they're not hatin' on Chris Brown. I'm not saying Chris needed to be completely shunned by everybody (although why not?), but is it too much to ask that we live in a world in which Adele (the supreme ruler of ALL) gets to school Chris Brown and there's photographic evidence?
But even if Adele was complimenting Chris Brown (FOR WHY?!), can we just take a breath and realize that Adele is still really amazing? Even if we have to say that she's only 99% amazing, that's still way more amazing than most people.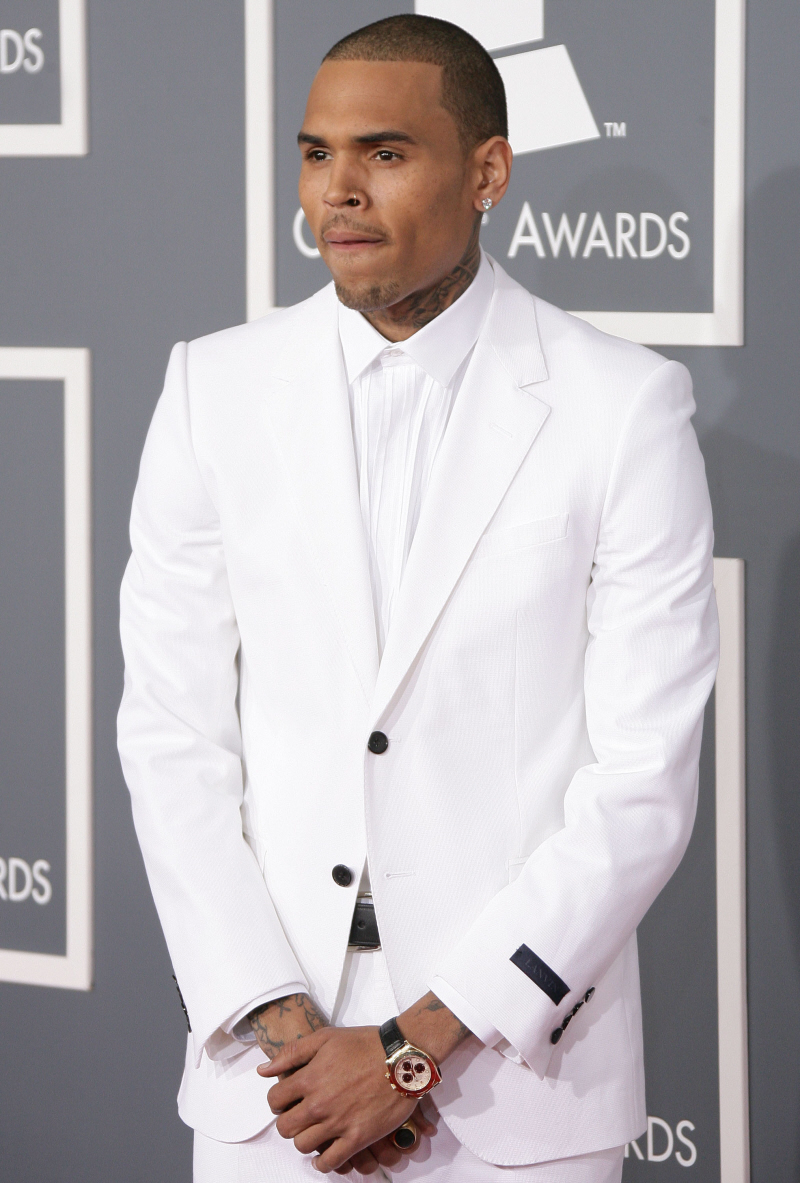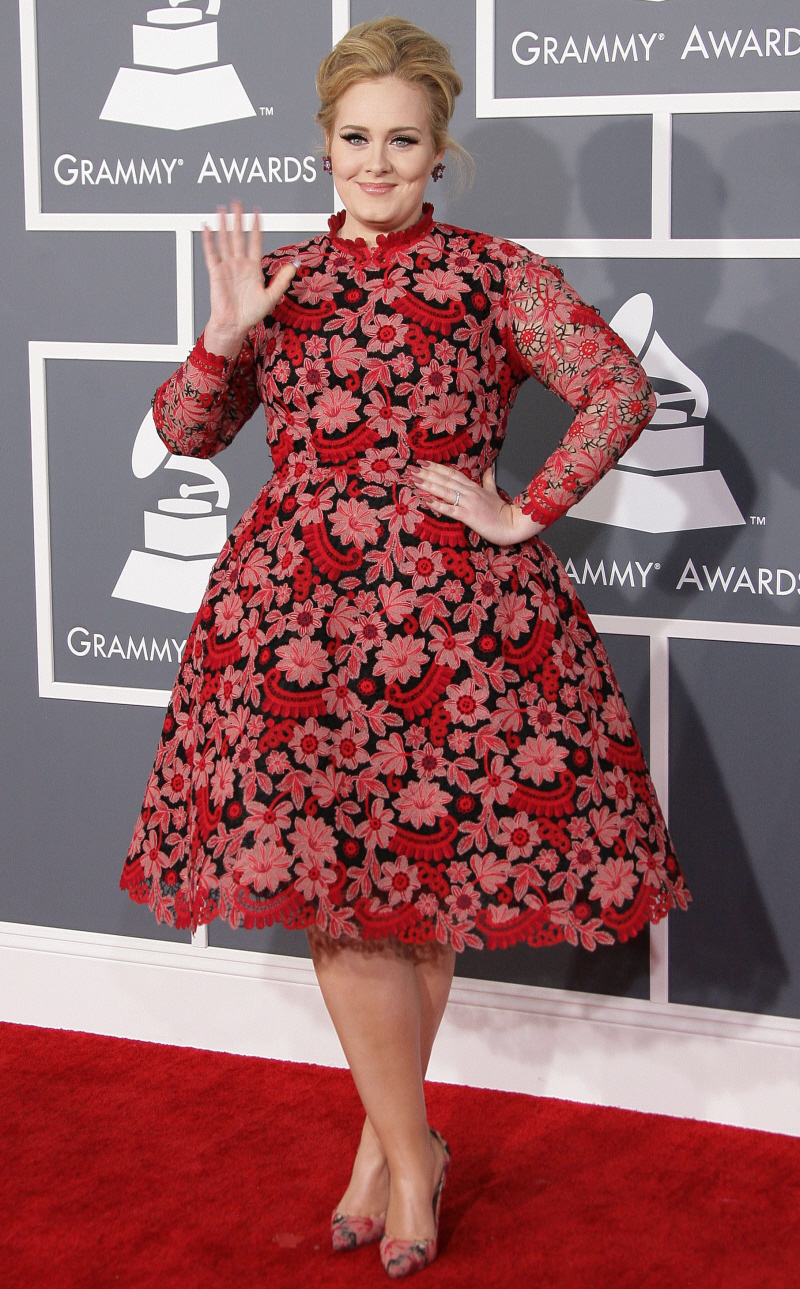 Photos courtesy of WENN.