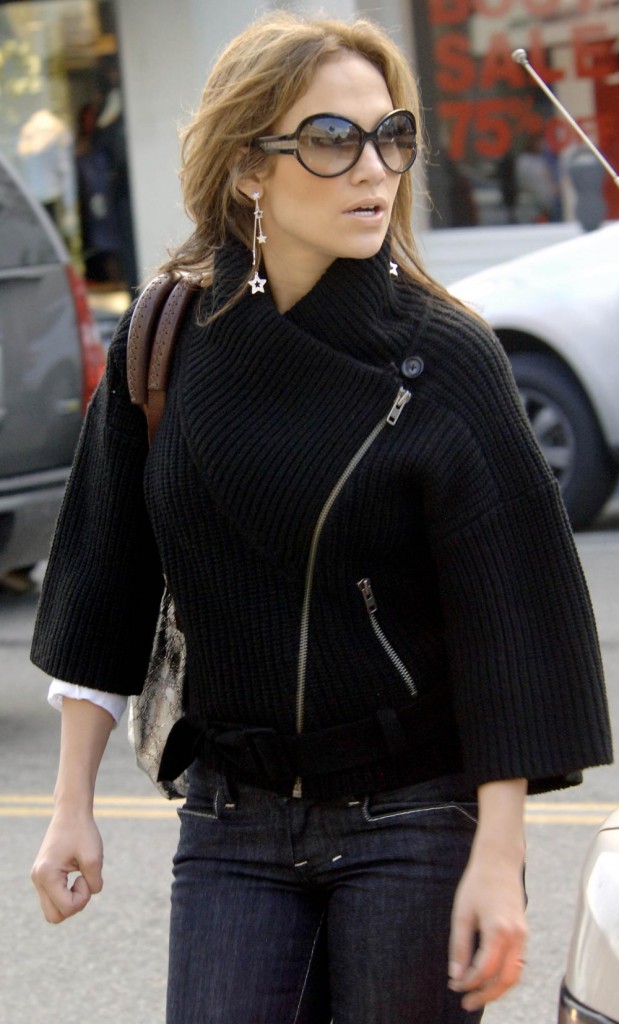 The rumor mill just keeps rolling along on the subject of Jennifer Lopez and Marc Anthony's marriage. If you believe the tabloids, the union is crumbling fast. Some say Marc Anthony is a controlling womanizer; others say J. Lo is high maintenance and has an uncontrollable jealous streak. Maybe the truth is somewhere in between. All I know is, J.Lo doesn't exactly have a fabulous track record with any of her husbands – seems like she bolts as soon as the relationship gets tough. Page Six is reporting that Lopez was so worried about her husband cheating on her while he was on tour and she was at home with the babies, she sent her assistants along with Anthony to keep an eye on him.
Jennifer Lopez and Marc Anthony have recently been photographed without their wedding rings, but the marital discord apparently started much earlier. Despite the fact that the couple renewed its vows in October, a source tells Page Six that Lopez used to send her assistant on tour with Anthony while she stayed at home with their twins. "She wanted reports back so he didn't cheat on her," says our source. Lopez and Anthony are also reportedly selling the $8.5 million Bel Air estate where they were wed in June 2004. Lopez's rep did not respond to a request for comment.
This isn't the first time Jennifer has gone to extremes when it comes to suspicion of cheating. When she was dating P. Diddy, there were reports that J.Lo would show up unannounced at his hotel rooms while he was on tour, banging on the door and demanding to be let in. Turned out she had good reason, because a few years later he admitted to cheating on Lopez pretty much their entire relationship. But gee, I don't know why Jennifer would be so worried about Marc cheating on her while she's at home with his babies – maybe because that's exactly what he did to his previous wife so he could hook up with her?
Jennifer Lopez is shown out shopping in Beverly Hills on 12/23/08. Credit: Splash News