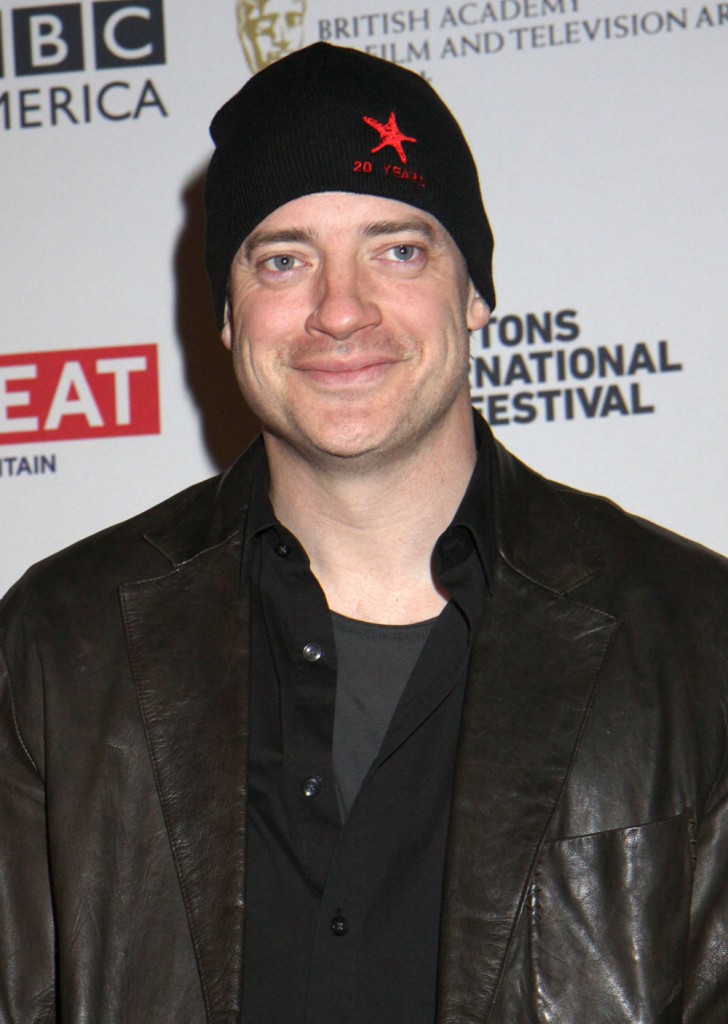 Remember when Brendan Fraser was hot stuff? I think that was the mid to late 90s, around the time he looked super sexy in '92's Encino Man (I loved that movie) and kind of peaked in 99's The Mummy. Fraser, 44, hasn't been working steadily, he's no longer a box office draw and he's done some terrible films lately to make ends meet.
In 2009 he divorced his wife, the mother of his three sons, after over 10 years of marriage. Fraser been paying a whopping $900,000 a year in child support and alimony since their split, and he recently filed to have the amount reduced. Fraser claims that his earning power has dimmed considerably and that he can no longer keep up the payments for his kids. After sitting through Furry Vengeance, I believe it. Here's more, thanks to the NY Post:
The "Mummy'' movies made him one of the world's highest-paid actors, but Brendan Fraser suggests that he couldn't land a job afterward.

His ex-wife isn't buying it.

In Connecticut court last week, Fraser's ex, Afton Smith, 45, accused the 44-year-old star of "fraud" for making the claim while allegedly hiding $9 million in new film contracts when they settled their divorce in February 2009.

The allegation came after Fraser went to court to try to reduce the $900,000 in alimony and child support he annually pays his 45-year-old ex-wife, insisting he no longer earns enough to justify that amount.

Court records and testimony reveal that, at the time of his split from the lesser-known actress, Fraser bizarrely claimed that he expected to make $0 — that's zero dollars — from acting work in the future, despite an impressive résumé of high-grossing films including the three "Mummy" flicks, "Journey to the Center of the Earth" and "George of the Jungle."

He later claimed he said that because he wasn't aware of any definite future deals at the time.

Fraser acknowledged he since has acted in several movies — some of which are awaiting release.

But he cited a litany of medical issues that he says have put a "considerable" crimp on his ability to earn future big bucks.

Afton's lawyer noted that, as of December, the actor had $24.7 million in assets.

Hearings in the legal sequel to Fraser's nine-year marriage to Afton — with whom he has three young sons — are set to resume in Stamford Superior Court next week, with Fraser still on the witness stand.
Checking his IMDB, Fraser had only two films in 2010, one film in 2011, and nothing last year. This year he's really working hard and has about eight movies coming up, according to IMDB. He may have just taken lousy roles out of desperation, it's hard to tell.
I want to know what kind of medical problems he was suffering. I'm really curious to hear about that. Did he hurt his back or something? I think I found it… In 2001, while filming The Mummy Returns, Director Stephen Somers said that Fraser was injured on set. "I blew up Brendan's knee, broke one of his ribs, and tore a disc in his back. Every once in a while, when you see a pained look on Brendan's face, he ain't faking it." That might explain his weight gain. I'm just saying. I would still hit it.
As for 900k a year in child support and alimony, that sounds insane to me and like you won the Powerball. If he's not making that kind of money anymore his ex wife should scale down a little. This isn't a case where the kids are going to have to suffer. It's possible he's hiding assets though as she claims.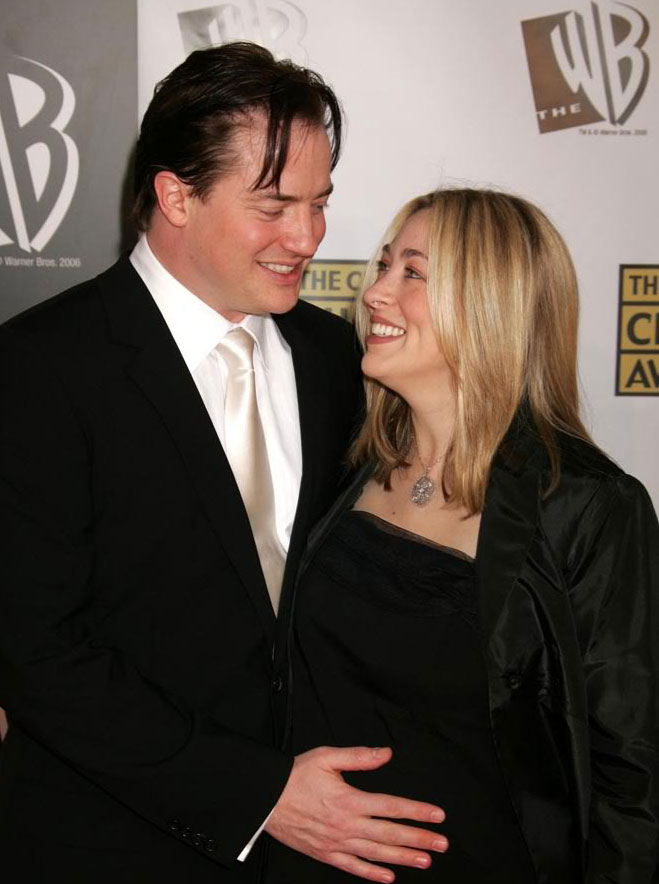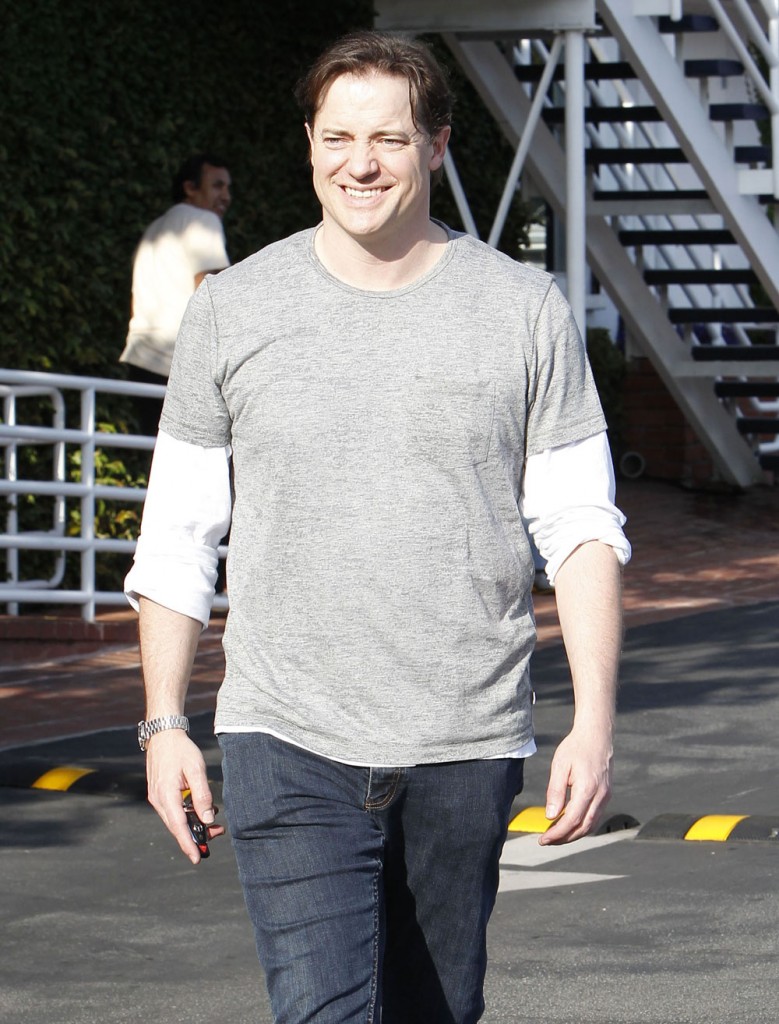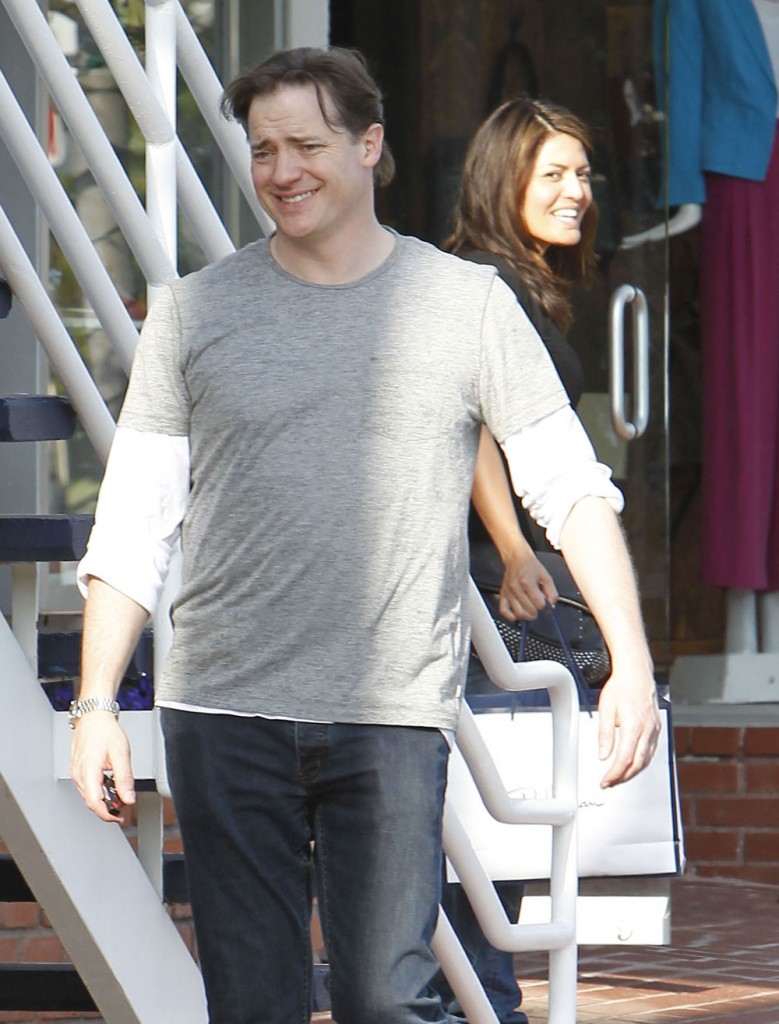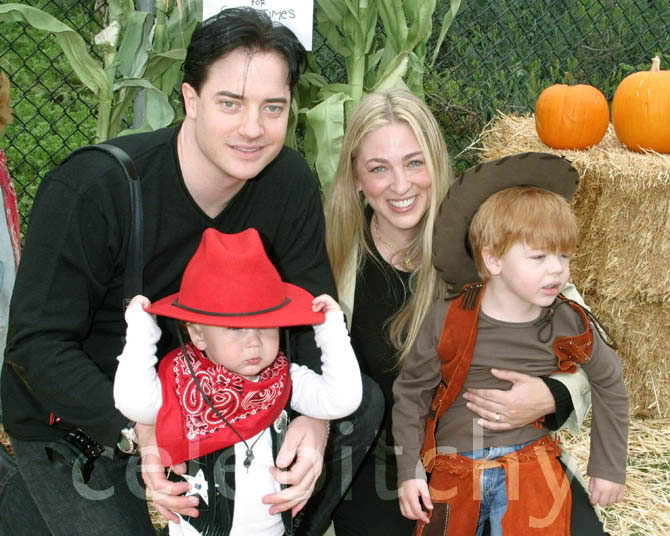 Candids of Fraser are from 2012. Other photos are file photos, circa 2007. Credit: WENN.com and FameFlynet