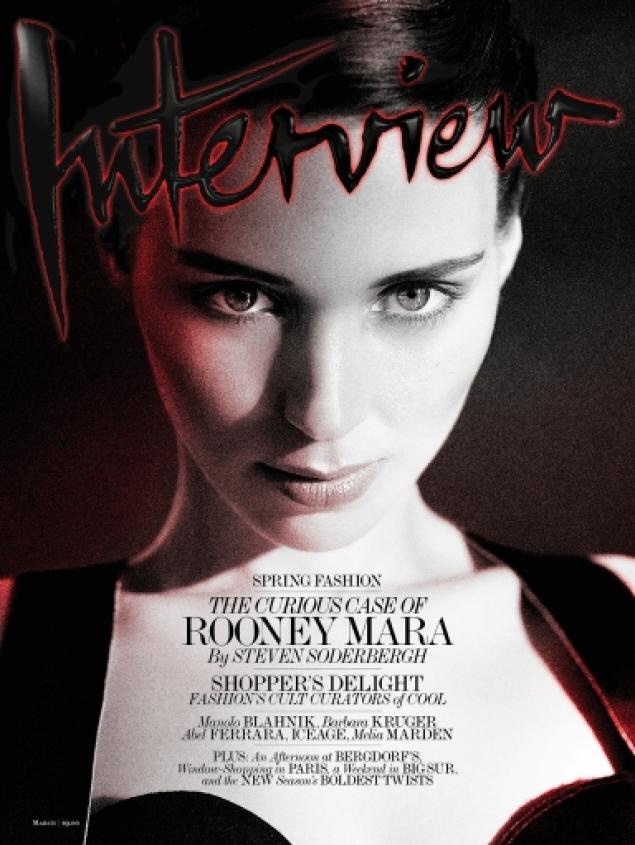 Ugh. I just read the full Interview Magazine interview with Rooney Mara, and that's 15 minutes of my life I wish I could get back. The interview was conducted by Rooney's Side Effects director Steven Soderbergh, and if I didn't know any better, I'd say that he kind of hates her. I guess I was supposed to read the thing thinking that they were both being sarcastic and droll, but it genuinely seemed like he found her annoying and she was just playing along. You can read the full thing here, and I'm including some highlights below. All of these photos are from the Interview shoot too – they're pretty, and Rooney looks old-school beautiful… but there's a blandness to them too, right? Ugh.
Rooney on nicknames, sororities: "When I was at college, my nickname was Keds, because I wore Keds. I guess it wasn't really a nickname, because nicknames are usually given to you by people who are your friends and who know you. But I didn't know the people who called me Keds. I think that they didn't like me because I didn't want to join a sorority. I left that school."

On nudity in films: "I just do what I'm told, when I'm told. There is a line, though—like when you asked me to do reverse cowgirl with Channing [Tatum, who plays Mara's husband in Side Effects], and I put my foot down. If the character should be nude in the scene and it makes sense and I trust the person making the film—and I regret my decision to trust you now that I know you more—then I don't see a problem with it. I certainly don't want to be involved in anything that is gratuitous, but I don't think the human body is something to be ashamed of. Every other person on the planet has the same parts as I do. So seeing them shouldn't be a huge shock to most people."

Why she doesn't eat "normal food": "By "normal," do you mean food that has been genetically modified? I try to eat food that hasn't been washed in ammonia and then packaged in the shape of breaded dinosaurs filled with cheese—even though those are very tasty. I like to eat food that can actually make it through the 20-plus feet of my small intestine."

Reading reviews: "Do I care about reviews? Yes and no. I tend to not put too much credence in what other people think, but then, of course, you are curious as to what other people think and you want people to respect you. So, I don't know. At the end of the day, I am so much more critical of myself than anyone else could be, and I know when something I've done is really bad or kind of good. I guess sometimes you read a review to see if anyone else picked up on something bad that you already picked up on yourself. So, generally, if I do read them, I do it when I am feeling really bad about myself, and I find the meanest things that people have said so I can validate my own feelings. I don't read them to fluff myself up. In fact, rarely do you believe it when someone says something nice."

On whether or not God gives us a report card: "A report card? I can't even remember what a report card looks like. Is that strange? I literally can't picture it. But no, I don't think we get a report card. I do think, though, that the way we live our lives and treat each other matters. I'm quite often paranoid that I am being watched."

On her style: "I try not to wear color. Ever. Because it's easier to get dressed in the morning."

On the iPhone: "I only just got an iPhone two weeks ago. I hate it. Sorry, Apple. I love Mac products—I love them— but I can't type on the iPhone, so now I just don't respond to people. The camera is amazing, though. No denying that."
Her "normal food" comment was made after Soderbergh asked her why she's sick all the time and whether it was because she doesn't eat "normal food". I didn't realize that Rooney was one of those "can't eat processed food, ever" people, although that explains a lot about how she carries herself and why she's so tiny. She seems like she's a physically weak person, like she can barely strum up the energy to stand up straight. Now we know why – she's like Goop. She's probably always on cleanses and she finds meager sustenance by nibbling on one organic carrot a day.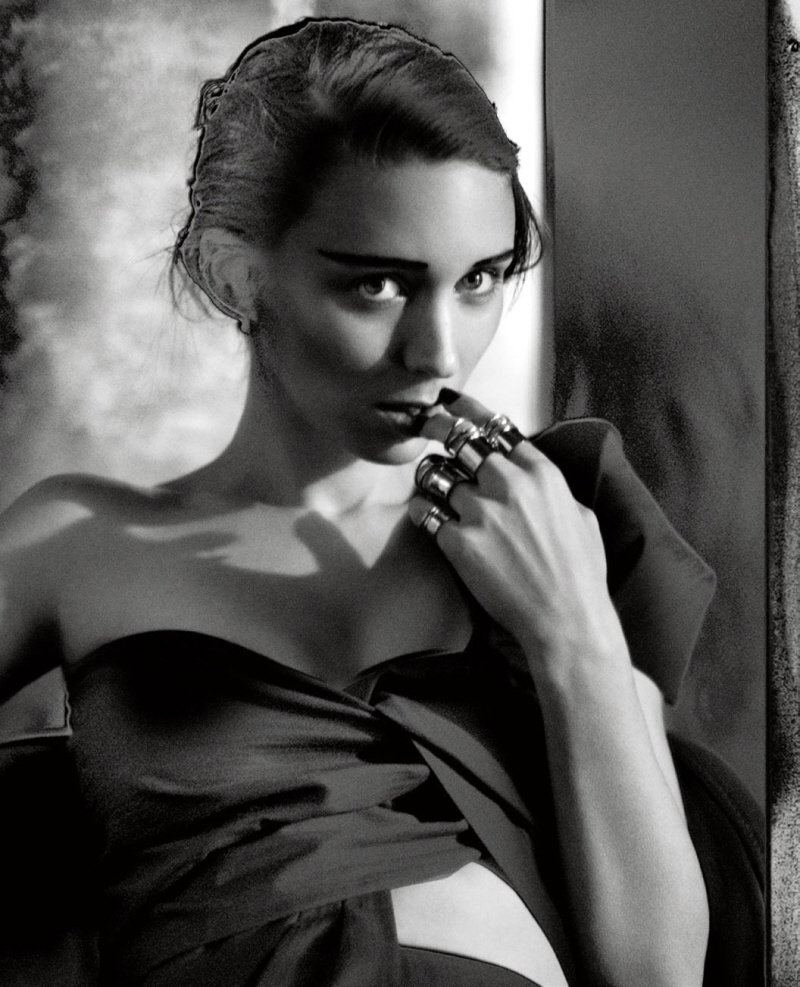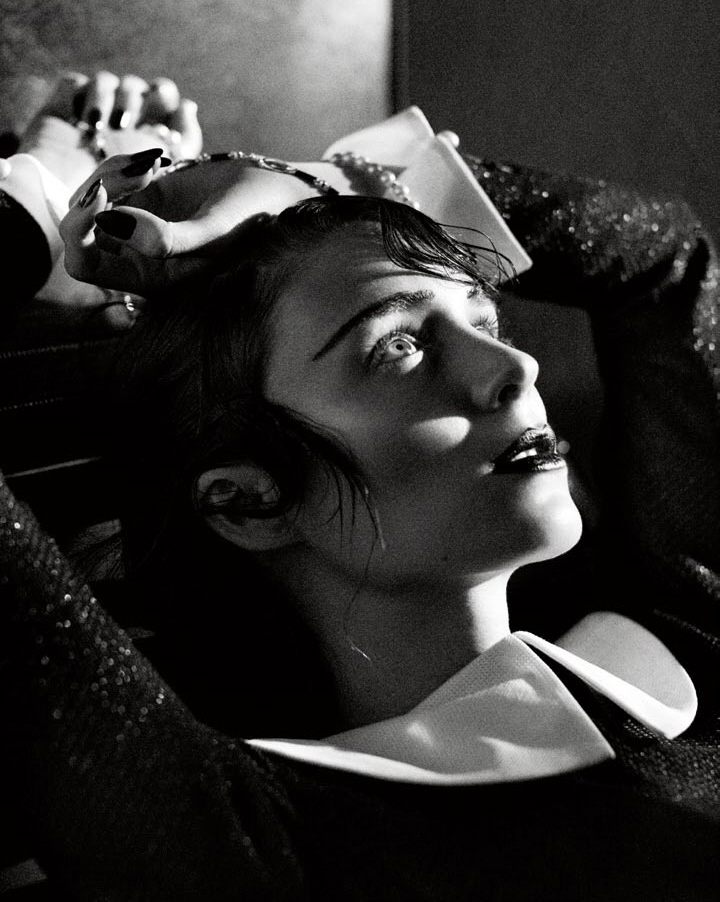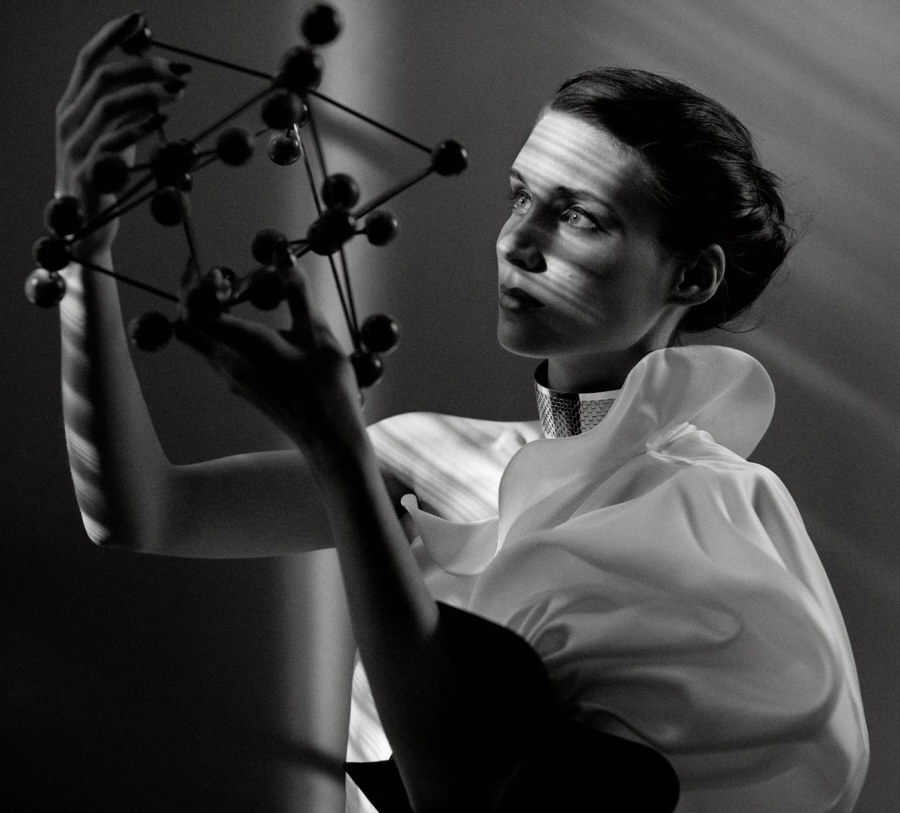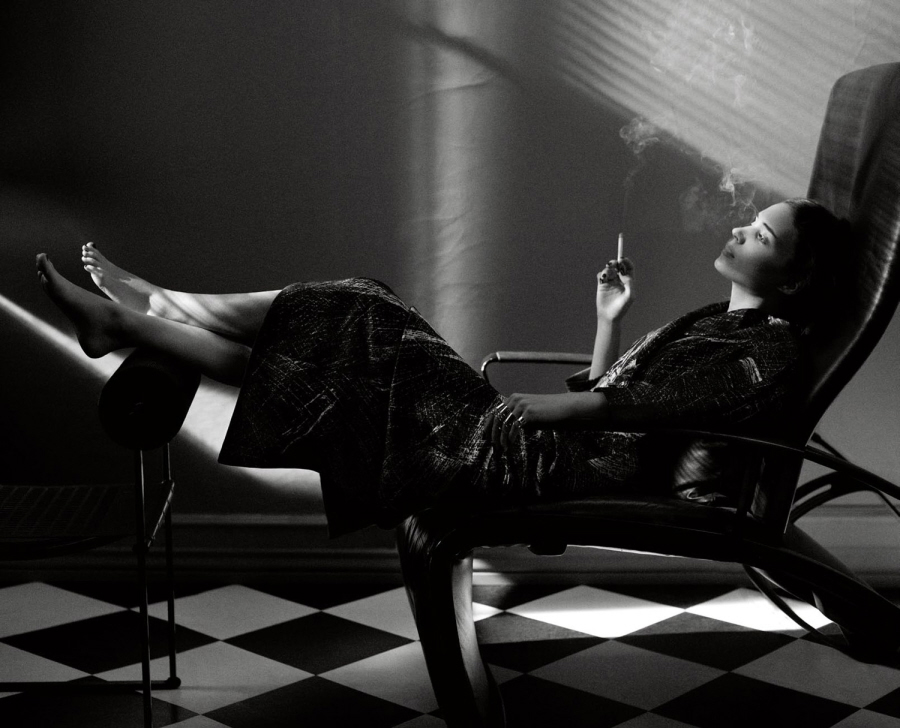 Photos courtesy of MIKAEL JANSSON/Interview.