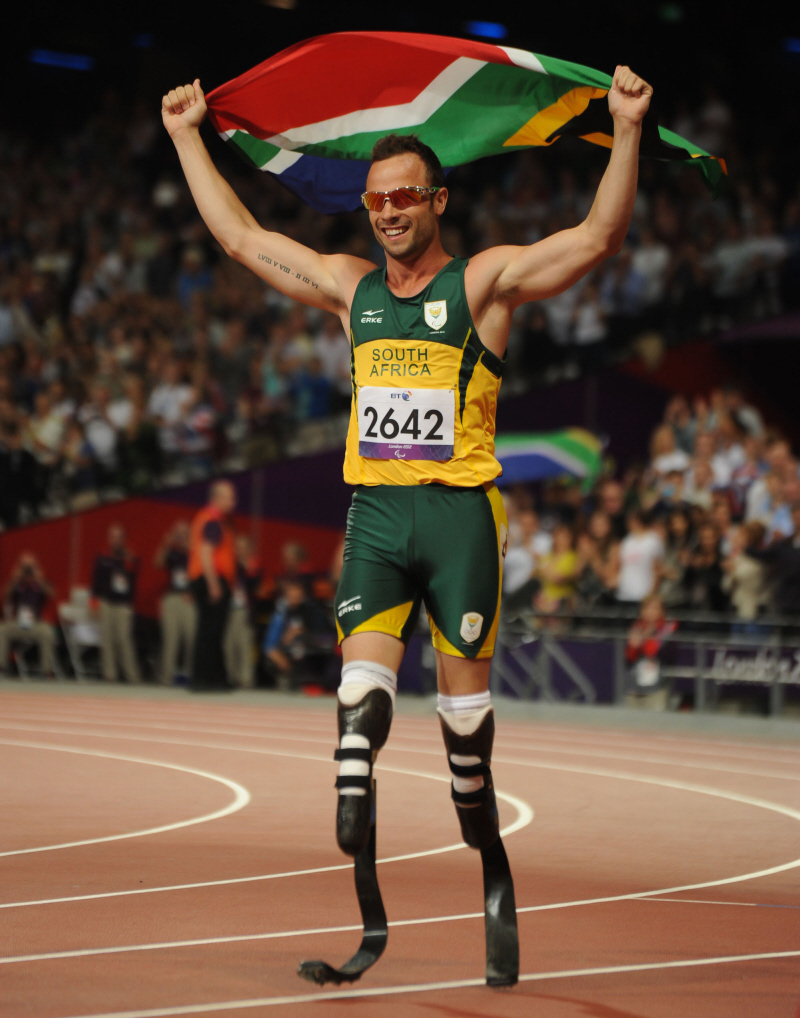 Although it might not seem like it, I've actually been trying to avoid the more tabloid-y aspects of the Oscar Pistorius murder investigation. South African police have been leaking to both national and international media, and considering we're getting a decent preview of the case this week with Oscar's multi-day bail hearing, I've just been waiting to see what the prosecution and defense have been claiming in open court. While I have succumbed to the tabloid elements at times – the bloody cricket bat! – I really have been taking a wait-and-see approach. This is my explanation for not discussing the steroid rumors before now – because before now, they were just rumors. But the prosecution is now claiming that they found needles and "testosterone" in Oscar's home. And the prosecution also has witnesses who are shredding Oscar's defense.
As a bail hearing continued Wednesday in the murder case of South African sprinter Oscar Pistorius, new details have emerged as prosecutors outline their charges that he is guilty of shooting his girlfriend, model Reeva Steenkamp.

Police testified that they discovered testosterone and needles inside the "Blade Runner" Olympian's home, The New York Times reports.

But his defense lawyers said the Olympian took no banned performance-enhancing drugs, describing the substances found as herbal. The athletes, according to the International Paralympic Committee, tested drug-free as late as last September.

Pistorius, 26, has claimed the shooting was a case of mistaken identity.

Prosecution lawyers, questioning a police witness, said shots fired through the bathroom door that night countered Pistorius's claims that he was not wearing his prosthetic legs when he thought he heard an intruder inside his house and fired with a 9 mm handgun through the door.

Steenkamp, 30, was struck three times, in the head, arm and hip. She was buried on Tuesday amid an outpouring of national support and emotional family tributes.

A police detective testified Wednesday that Pistorius had accidentally fired a weapon at a restaurant in January and urged a friend to take responsibility for the shooting, The Times reports. The detective also testified that Pistorius threatened violence over a woman in another altercation.

Pistorius had claimed to investigators that his house was dark at the time he thought an intruder was inside but a witness who testified for the prosecution Wednesday said a light was switched on when the first shots were fired.

That witness said a gunshot rang out, then a woman's screams were heard, the more shots continued. Pistorius's lawyer, however, said that witness, a neighbor, lived 600 yards away.

The emotional Pistorius continued to proclaim his innocence. "I fail to understand how I could be charged with murder, let alone premeditated," Pistorius told the court in an affidavit read by his defense counsel Barry Roux. "I had no intention to kill my girlfriend."

The prosecution, however, was resolute, that this was not an accident but a premeditated act of violence. If convicted, Pistorius would receive life in prison.
So, here's how the prosecution's case stands now: Reeva arrived at Oscar's house early in the evening (around 6 pm on the 13th) with an overnight bag. Witnesses and neighbors claim that they were fighting for hours, although the time frame seems a bit wonky (they could have been fighting early in the evening, and then much later, shortly before she was killed). Neighbors say the lights were on and that shouting immediately preceded the sound of shots being fired, and that Reeva screamed when the first shots were being fired. Oscar then (maybe) used the cricket bat to break down the door and he picked up Reeva's body and brought it downstairs… maybe? I think the prosecution definitely needs to work on their timeline, but one thing is for sure (in my mind): Oscar's version of events makes absolutely no sense.
Here's more from Good Morning America – they have more details about the minutes leading up to the shots fired, and more details about the question as to whether Oscar was wearing his legs at the time of the shooting: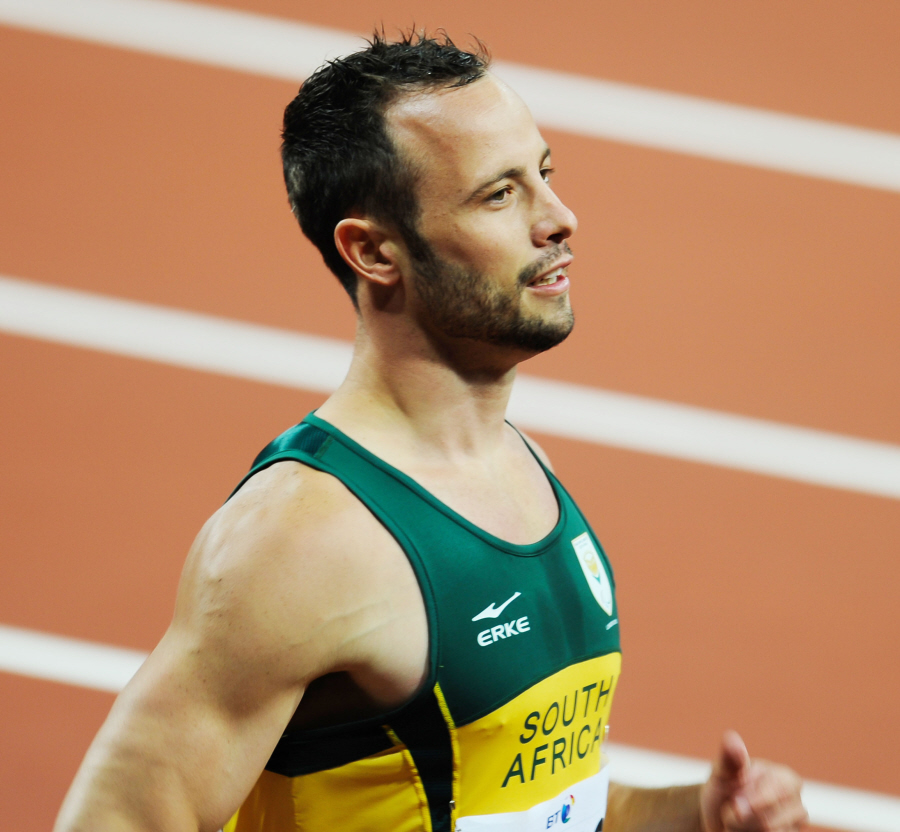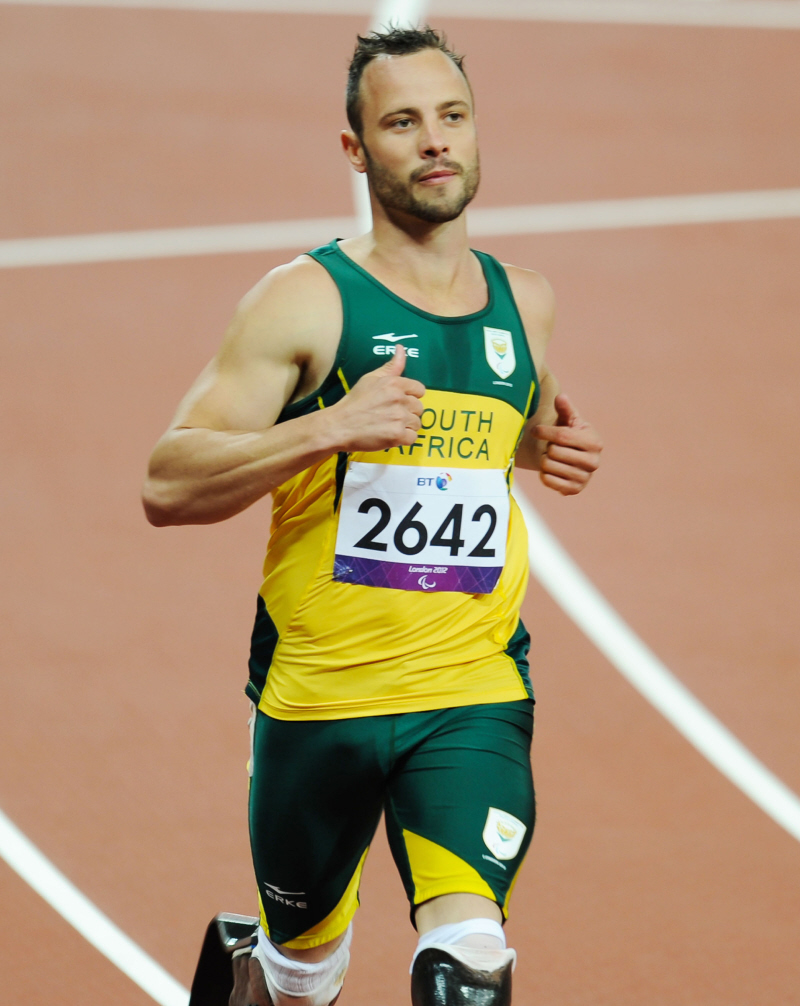 Photos courtesy of WENN.