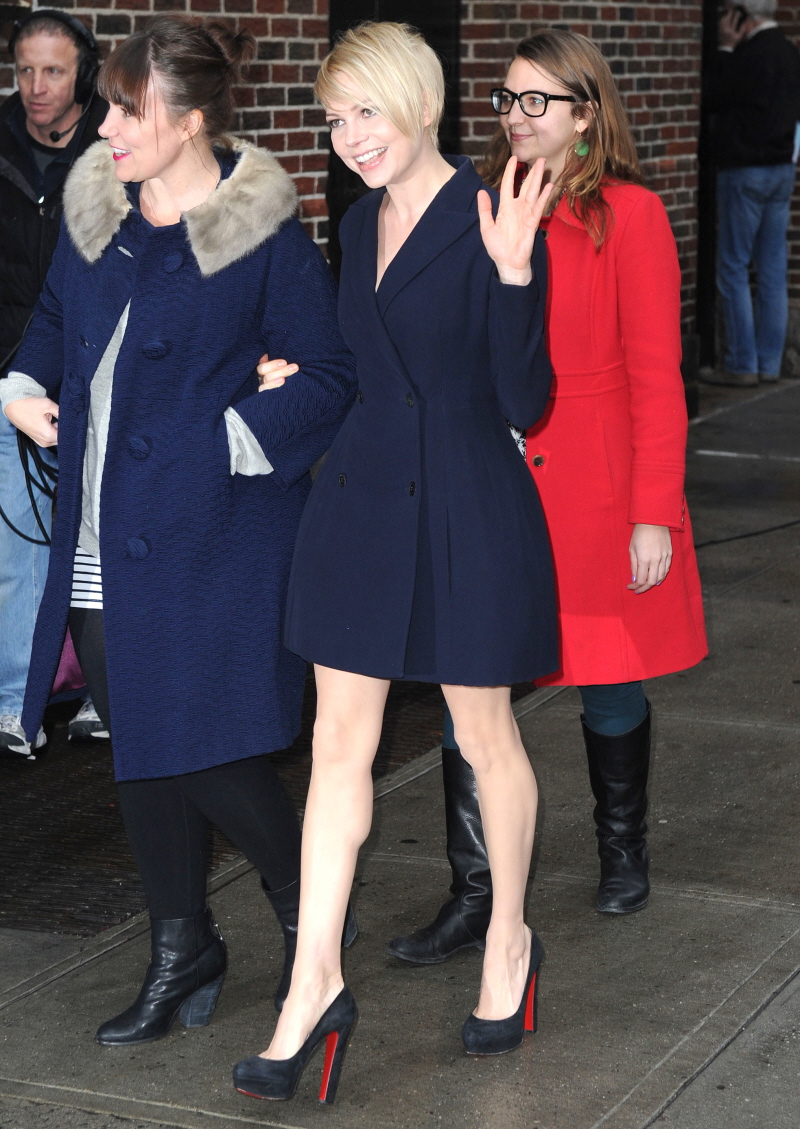 Here are some photos of Michelle Williams going into the Ed Sullivan Theater last night, about to appear on The Late Show with David Letterman to promote Oz the Great and Powerful. Michelle's suit/dress thing is Dior – it's cute and conservative, but I think it's got built-in hip enhancers or something so that size-zero ladies look like they have Kardashian hips. Weird. Anyway, the real story is that Michelle seems to be growing out her beloved pixie cut and that her hair is currently in sort of an awkward stage (IMO).
Unlike Miley Cyrus, Michelle Williams is destined to go long again. After rocking a famously admired blonde pixie for years, the Oscar-nominated actress, 32, is growing out the locks, she told E! News.

"I think I'm ready," the Oz the Great and Powerful star, whose locks do indeed appear longer, said. "It's on its way, slowly but surely." Williams added that the short-to-long process has daunted her for years.

"That's why I've stayed with short hair for so long," Jason Segel's love said. "The mid-stage is insufferable. It's really hard on your self-esteem."

One person who may cheer William's longer tresses? Daughter Matilda, 8.

"What Matilda would love is for her mom to grow out the cropped hair, though that's unlikely to happen any time soon," Williams told ELLE back in November 2011. Indeed, it seemed that Williams' Twiggy-like look was a tribute to Matilda's late father, Heath Ledger.

"Straight men across the board are not into this hair!" Williams told ELLE. "I cut it for the one straight man who has ever liked short hair and I wear it in memorial of somebody who really loved it." Ledger died of a drug overdose in January 2008 at age 28.
Whenever I'm bitching about bangs, inevitably some bangs-defender trolls me (on every single post), writing something like "I don't understand why you hate these bangs so much? Why have you never explained that?" Because I explain it all the time. Because bangs rarely look good on adult women (but there are SOME exceptions). Because too many women get bangs that are too thick, too long or too short. And because of what Michelle is describing so perfectly – it's insufferable HELL trying to grow out an unflattering short-hair or bangs look once you've realized you've made a terrible (bangsy) mistake. I'll admit that I've often thought about trying a shorter haircut (not as short as Michelle's, but still- short). Then I remember the last time my hair was cut above my shoulders (more than a decade ago) and I remember what a terrible time I had growing that crap out. I'm not saying all women should have long hair (definitely not), but I wish more women would be realistic about how long it's going to take to correct a bad haircut or styling choice made on impulse. Think of how awkward Michelle Obama is going to look as she tries to grow out her midlife-crisis hair.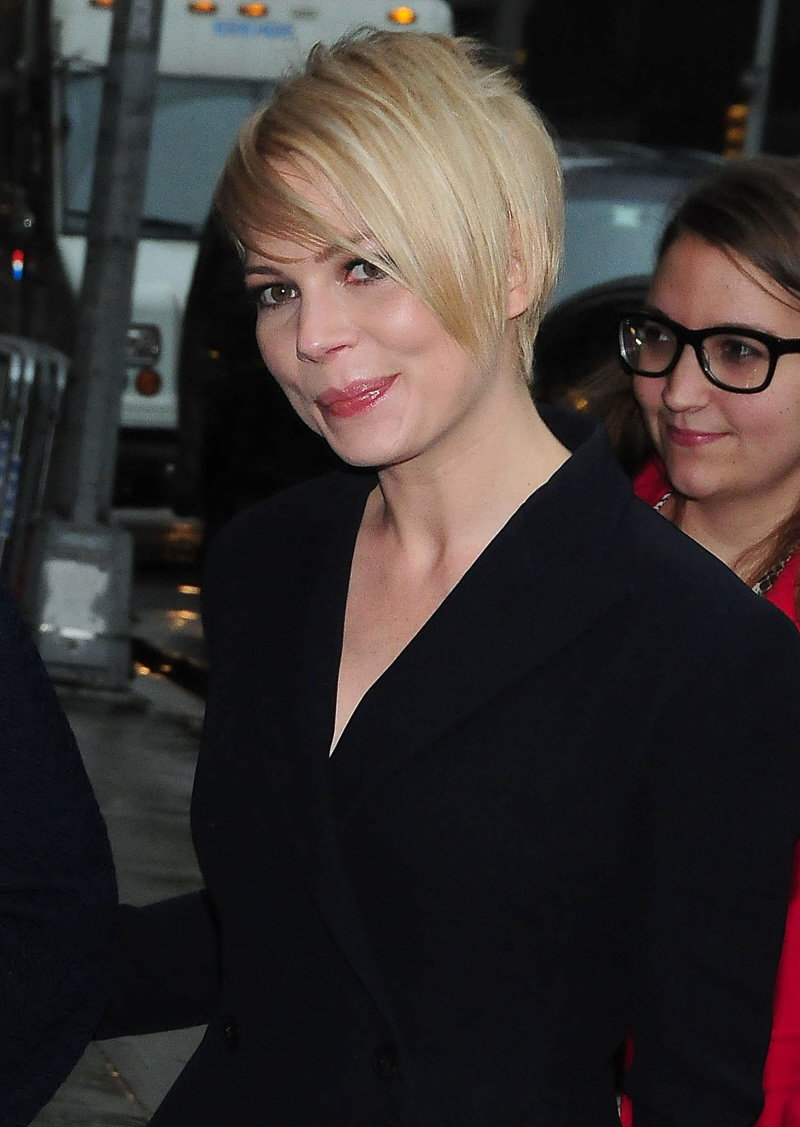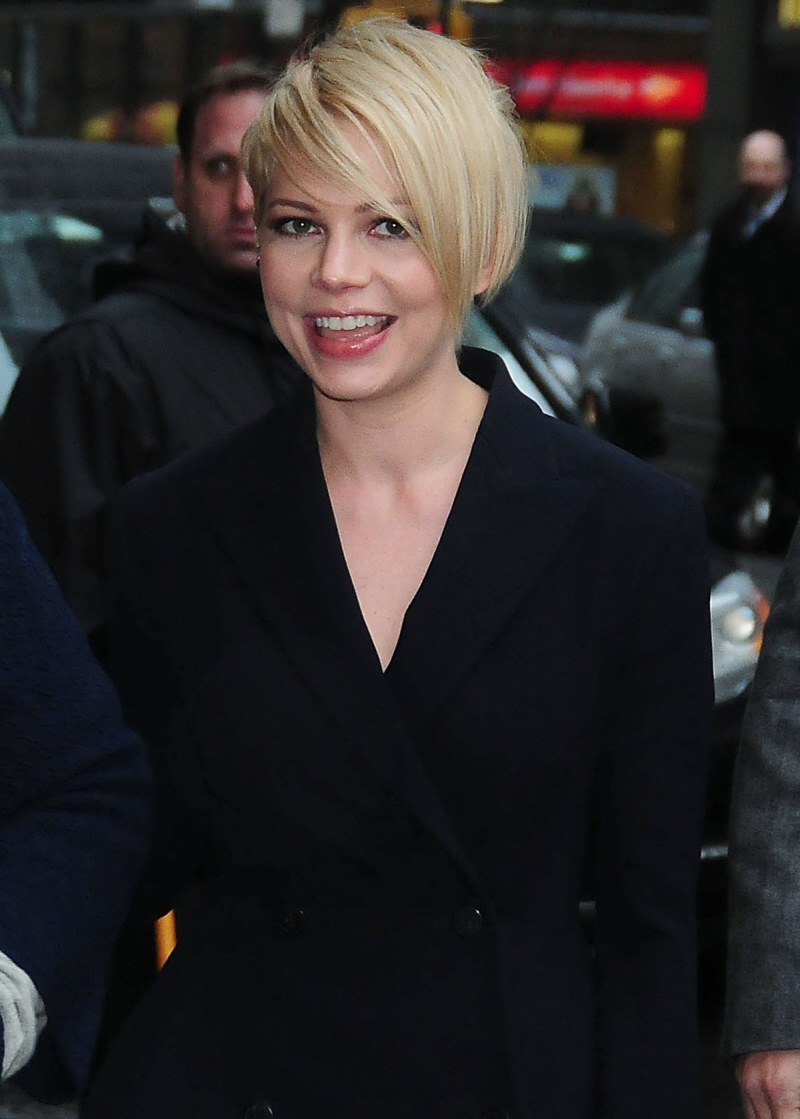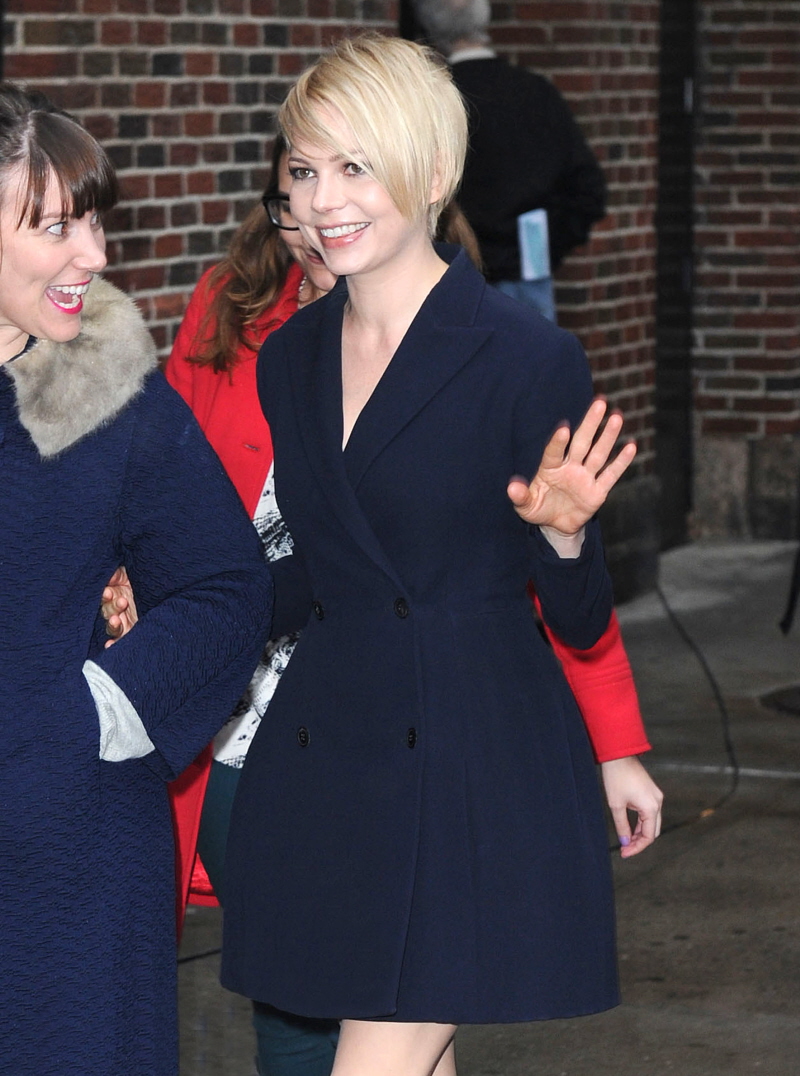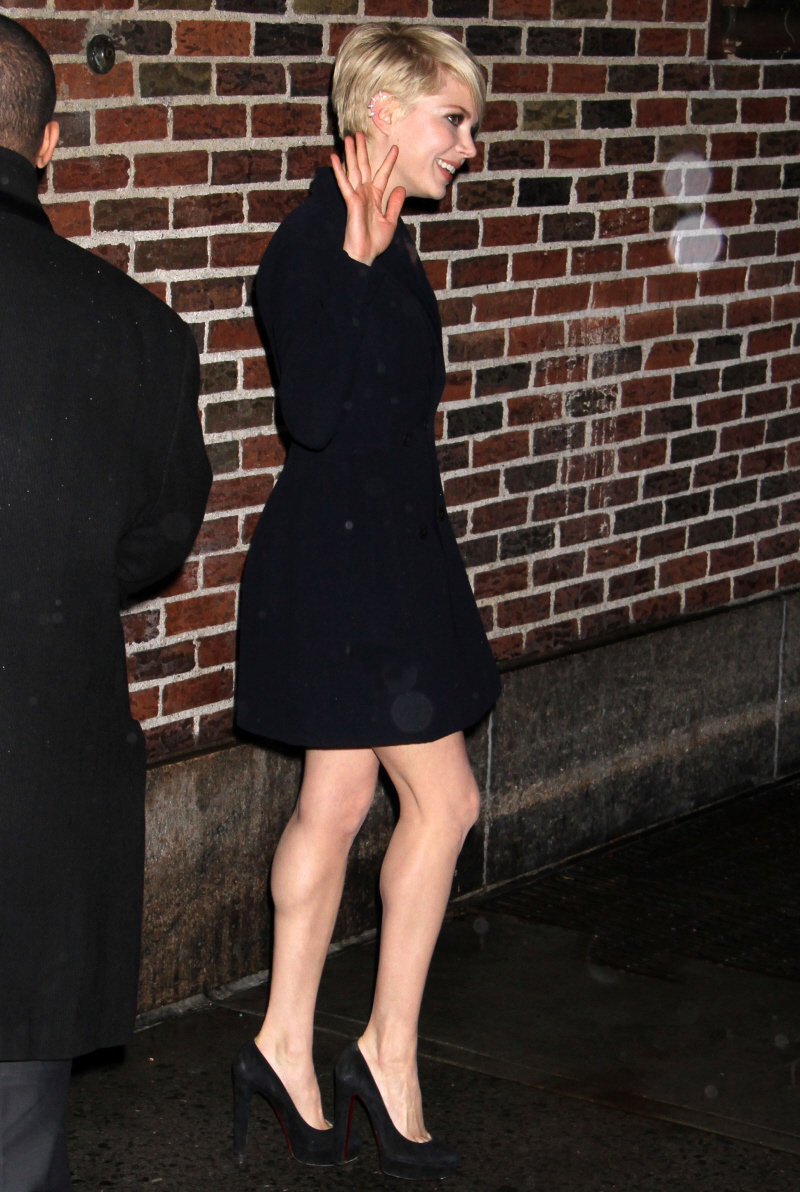 Photos courtesy of WENN, Fame/Flyet.