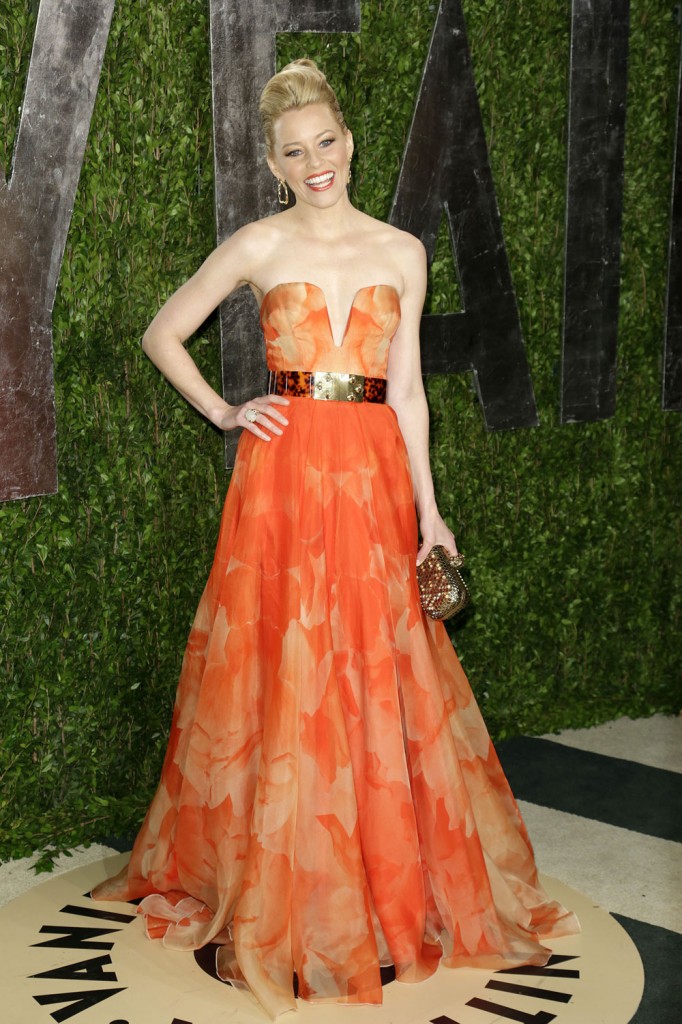 When I was covering Melissa McCarthy's big poofy Oscar hair, I mentioned that the giant hair trend seems to be on the wane. Unfortunately Elizabeth Banks tried to make it work at last night's Vanity Fair Party, with a kind of upward swoop Elvis thing, and ended up looking like a Q-tip. She's so cute and happy I can't trash her styling though, especially in this awesome dress. I know some of you won't agree, but this orange and cream abstract watercolor Alexander McQueen gown is amazing. It's bold, it has striking details that are not too busy or overdone (I love how the bodice is a little more cream than the skirt and is separated by that metallic and tortoise belt) and it's somehow contemporary and classic at the same time. Those earrings seem a little goofy to me, but they're not bad. She looks really pretty and she stands out without looking try-hard.
For some reason Elizabeth posed with Richard Gere. He looks like he's giving her some dumb advice here.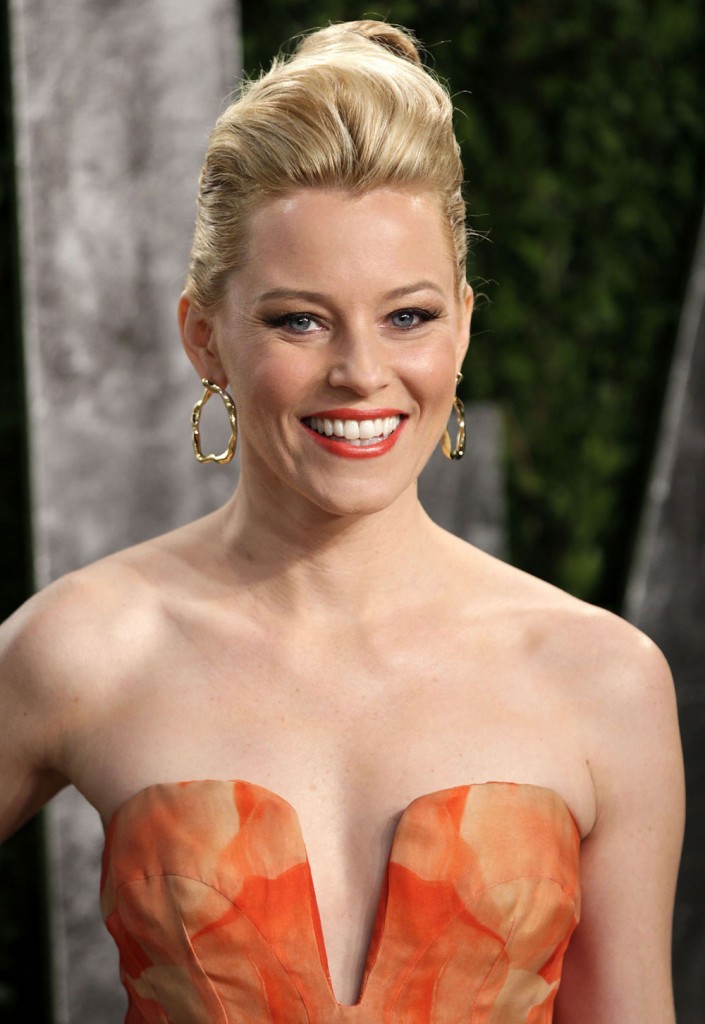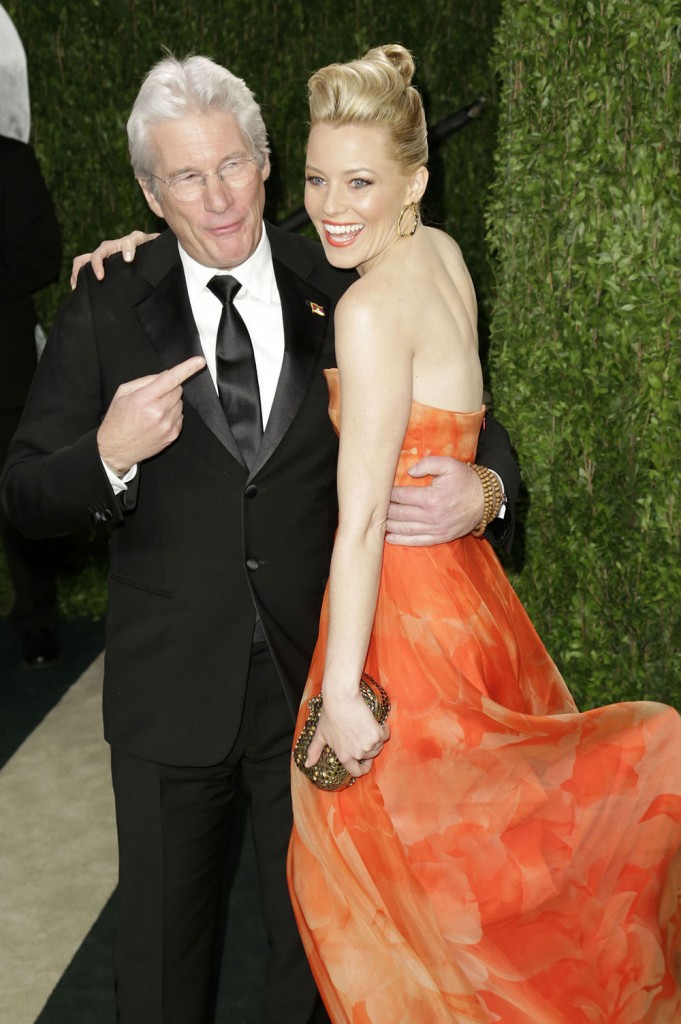 Patricia Clarkson also went with a bright color in this crimson dress with mounds of draped fabric at the hips. I actually have a skirt like this that I bought a few years back when I was at my skinniest and this trend was at its height. It adds to the illusion that your hips are big, but I don't think it's unflattering. You can tell it's the fabric and not the wearer. Maybe I'm saying that because this is Patricia Clarkson, she can wear whatever the hell she wants and wear the hell out of it.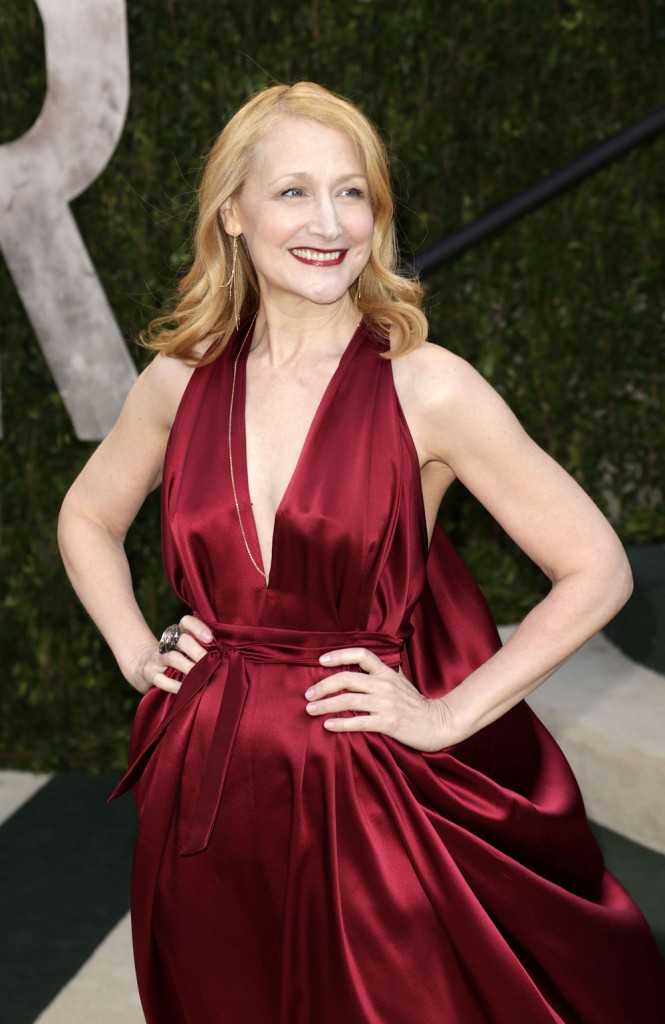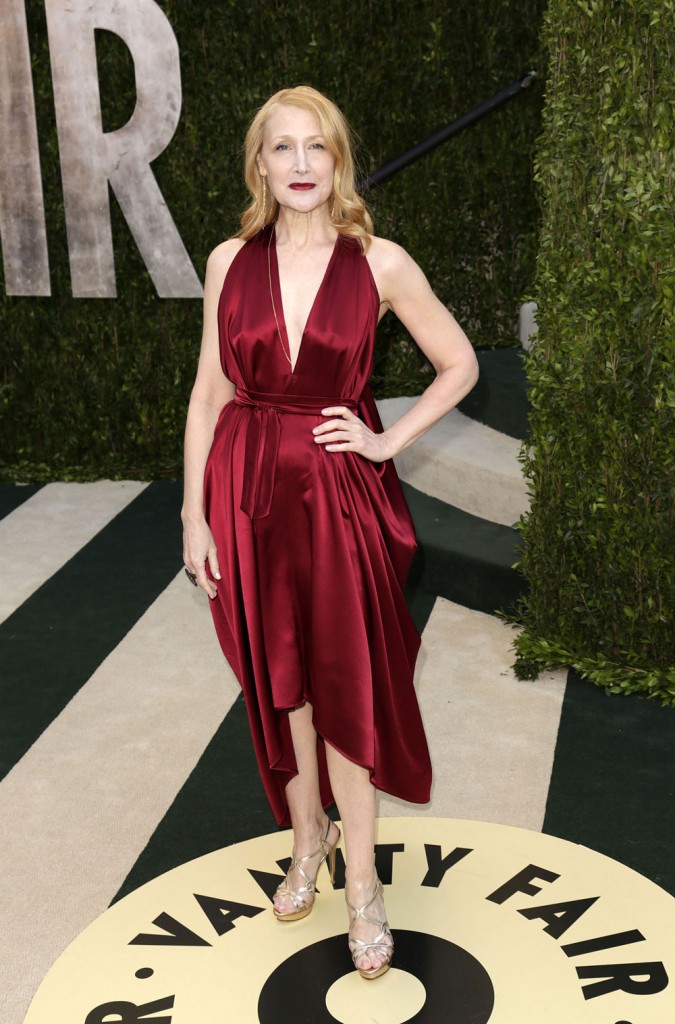 Amy Poehler was in a fitted emerald green gown that looks like Herve Leger, although I don't have a designer ID on it yet. Her boobs look really good in that dress, her makeup is fresh and her hair is cute. I'd love to see Amy work it a little more, she's slouching here.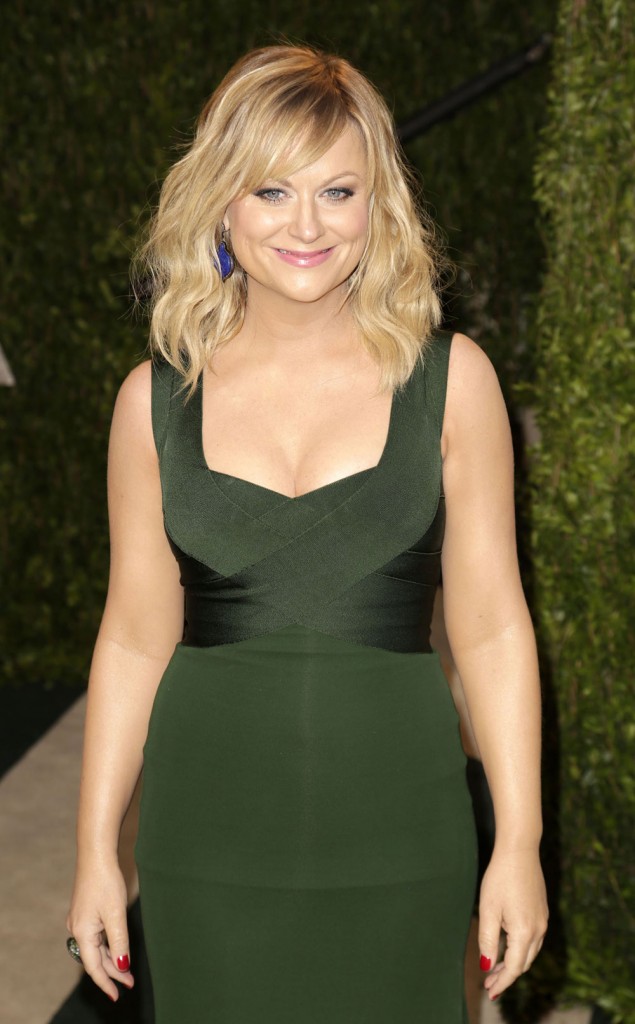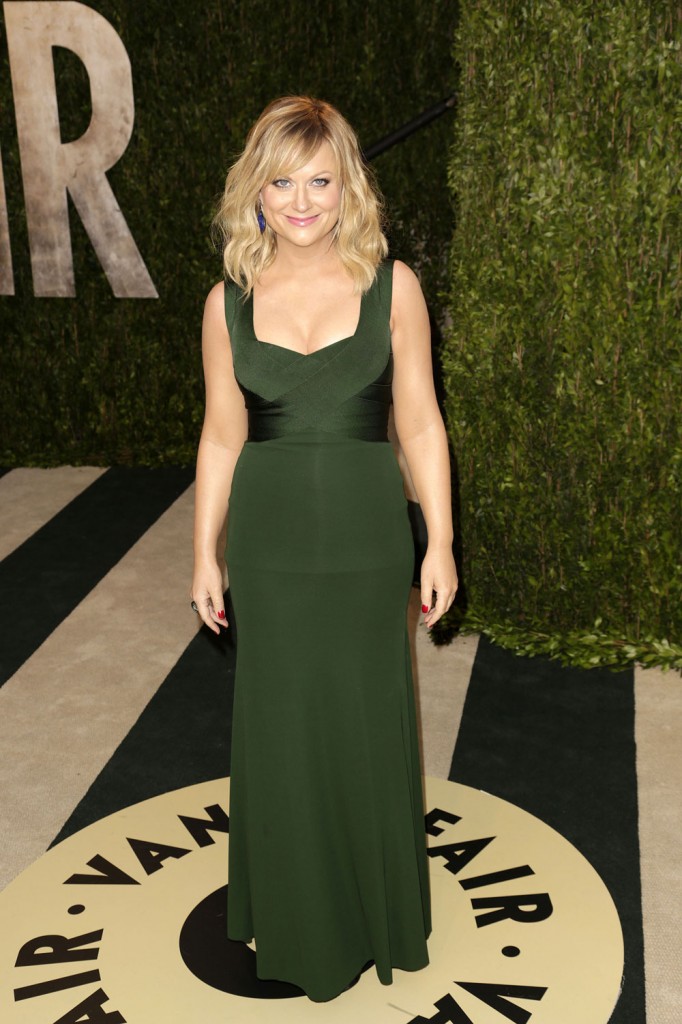 Amy's Parks & Rec co-star Rashida Jones was in sequin Vivienne Westwood, in one of the gunmetal colors that was popular last night. I wish we had a full length photo of her – you can see one here, on Just Jared. There's a little too much fabric going on with this dress, but the entire look is really glamorous yet a little understated. I like it, although I'd like to see her with different jewelry. The emerald cuff and ring are a little much.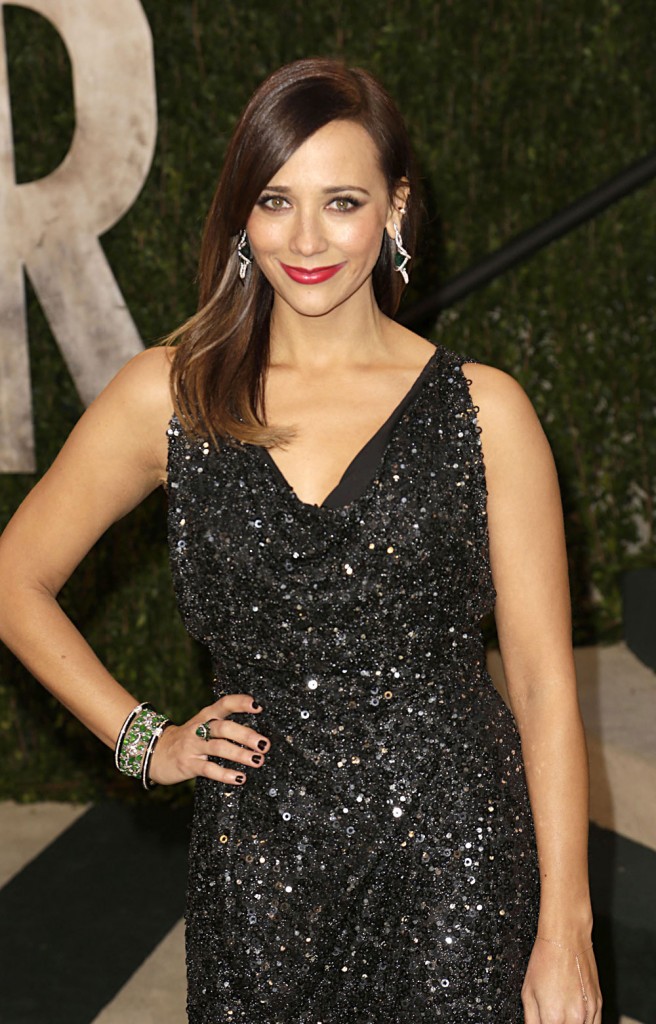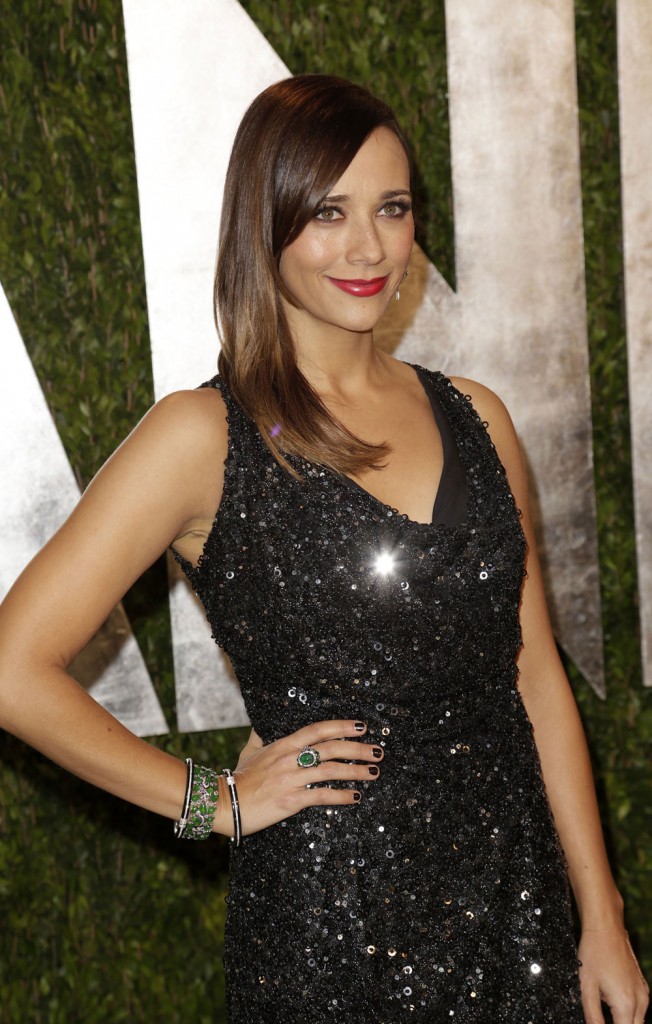 photo credit: WENN.com