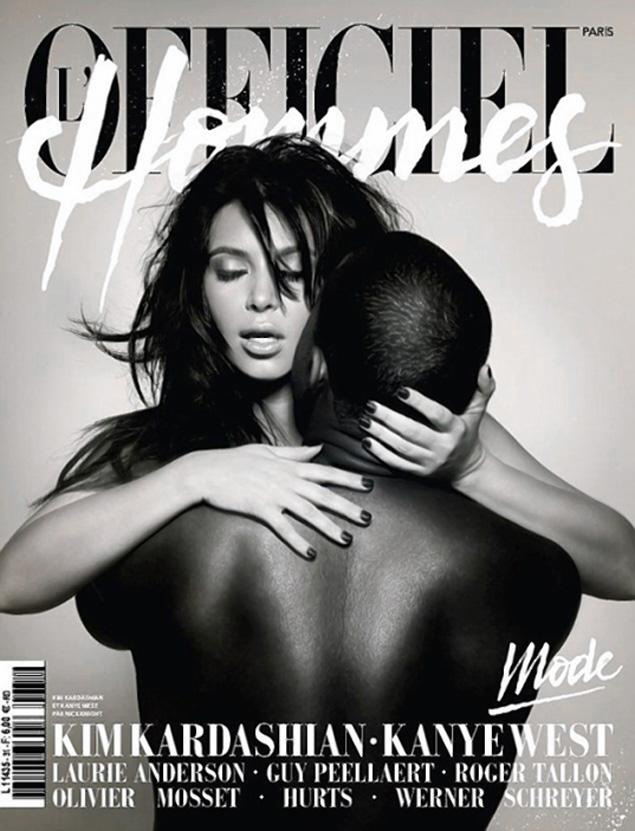 I'm sure some of you saw this yesterday, but I had to work up the energy to cover it. That sounded harsher than I meant – I have some kind of stomach flu and the slightest things are making me nauseous. So… consider me super-brave for being able to stomach Kimye's L'Officiel Hommes cover. Here's the thing – if it was another couple, would you be judging it so harshly? It depends on the couple, right? Like, if this was Brad Pitt and Angelina Jolie, I would be into it. But they would never do a cover like this, I don't think.
Here's something else I don't understand – why does Kim keep giving interview after interview about how she's private now and she's learned how to have a private life now that she's with Kanye… and then they pose for a magazine together where it basically looks like he just put it in? Bad branding, Kim.
Also bad branding? Kim is now a Mommy-blogger. For real. She has taken it upon herself to blog about maternity jeans on her Celebuzz page:
Hi guys! So I love sharing my favorite products and beauty and fashion tips with you all and I wanted to do my first mommy blog today to tell you about these new J Brand jeans I received. They are these super comfy maternity jeans with soft, stretchy side panels in the front and they are absolutely amazing! I feel like I'm back to my old self and I'm so happy! With this being my first pregnancy I've been finding it really difficult to find clothes that are comfortable and fit me well, but these are great. Are there any other moms to be out there who have tried these? I'd love to hear you pregnancy tips too!! Xo
"These new J Brand jeans I received…" Meaning J Brand sent her the jeans and she liked them so this is tit-for-tat exposure. I wonder if J Brand sent her the jeans after this weekend's terrible peplum pants incident?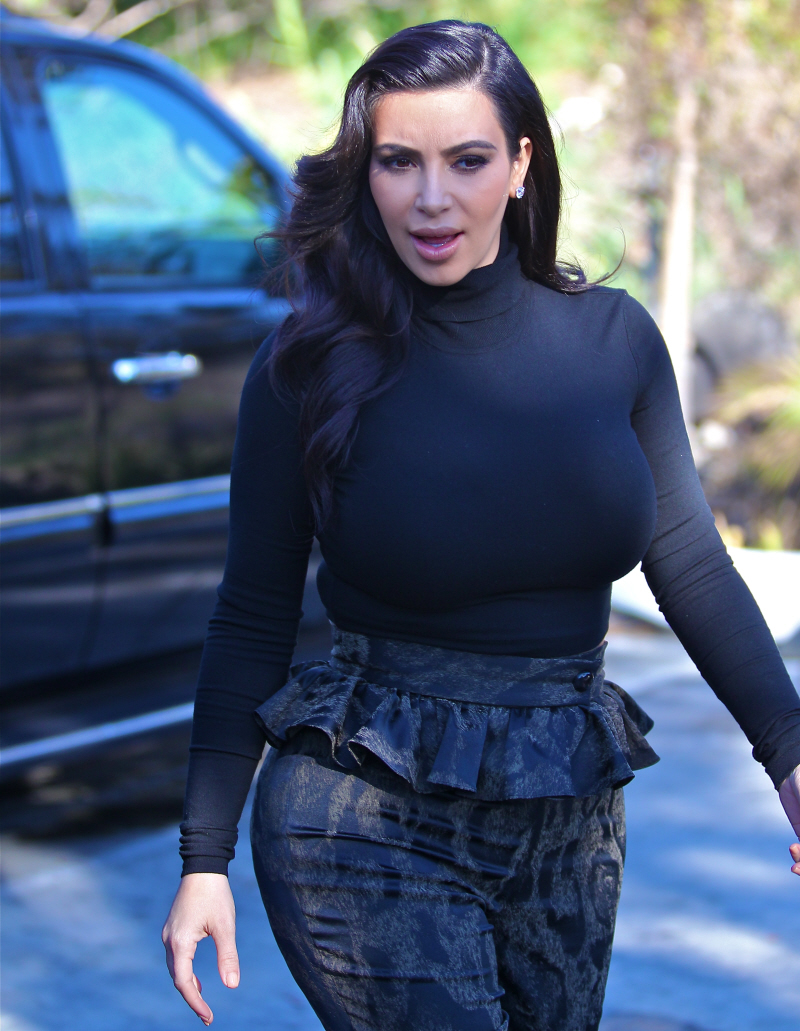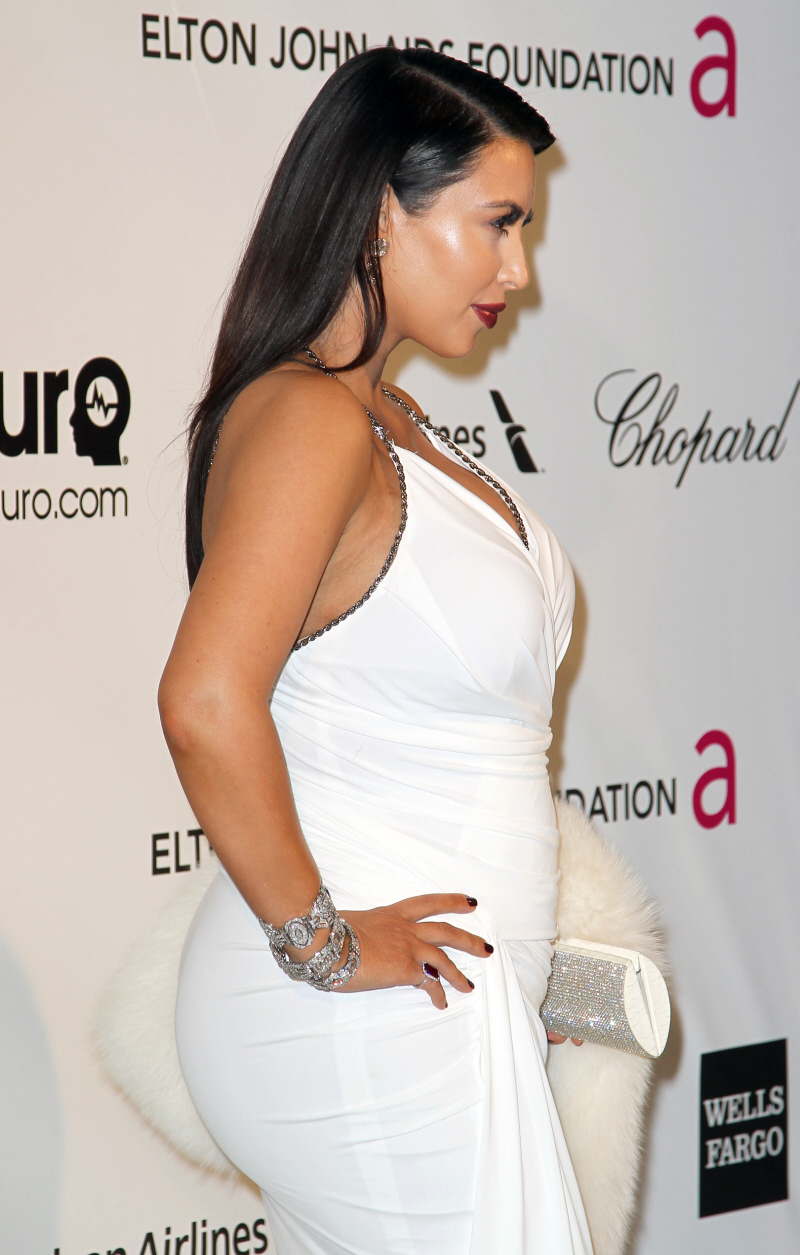 Photos courtesy of L'Officiel, WENN.