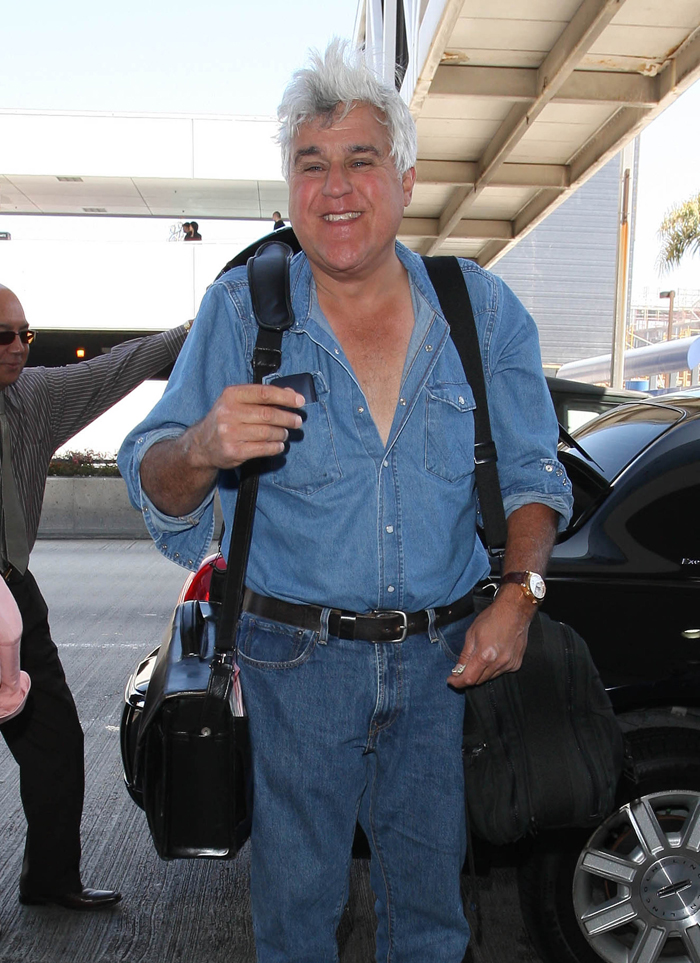 I've never been a Jay Leno fan, and I think he's been a terrible excuse for a comedian from his very first television performance as a guest of Johnny Carson's on "The Tonight Show," but for most of this guy's career, I tried to live and let live even though I just don't get his appeal. Then Jay played an unforgivable role in the ousting of Conan O'Brien from NBC, and the financal fallout to NBC was nearly as painful as the embarrassing way they dealt with the aftermath. Conan has bounced back with TBS, and Jay has gone back to boosting the ratings with the older viewing crowd, but NBC is starting to realize that Jimmy Kimmel is a serious contender with the 18-49 crowd. Their rumored solution? Get rid of Leno and bring Jimmy Fallon into his spot. Will it actually happen? NBC says no, but here's the insider story from Hollywood Reporter: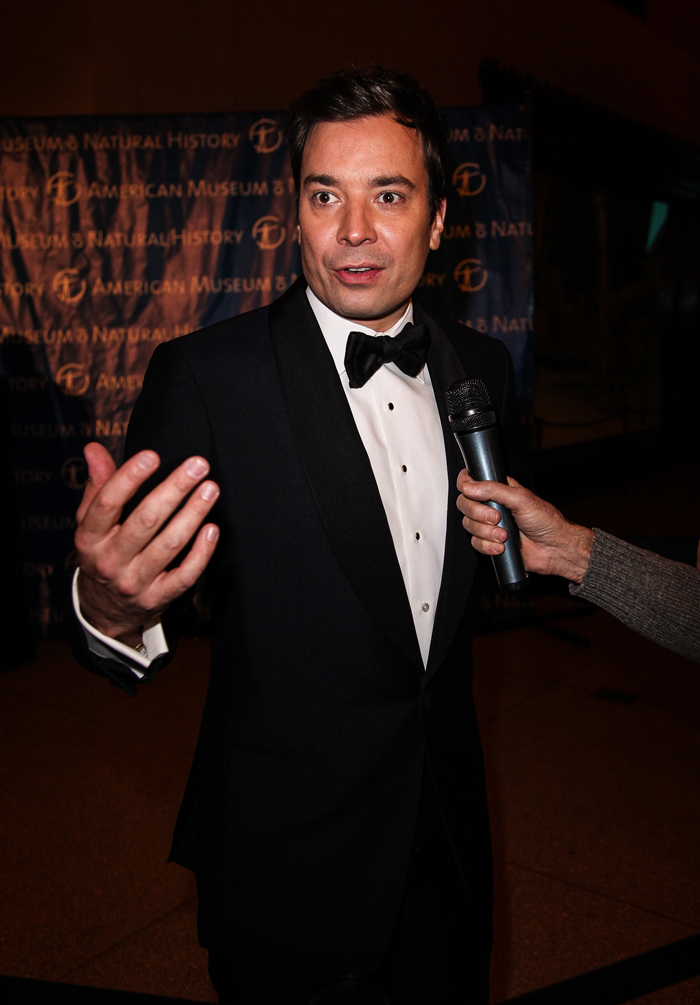 The network says categorically no, but two high-level industry sources tell The Hollywood Reporter that NBC is moving toward a May announcement that the 2013-14 television season will be the last for Leno as host of the long-running late-night show. Sources expect the network to move Jimmy Fallon from his Late Night spot into the coveted 11:35 time slot with a soft launch during the summer of 2014 before a formal fall kickoff.

A Leno rep says, "We do not speculate on rumor." Whether the network finally executes the Tonight transition plan remains to be seen. Anyone with even a passing sense of Leno's personality knows that the hardworking comic would be reluctant to leave his perch, especially before his rival at CBS, David Letterman, announces his retirement. Leno and Letterman are both signed through 2014.

Sources believe the network will bring in Fallon partly out of concern about the competition on ABC, which moved younger-skewing Jimmy Kimmel to the 11:35 time slot in January. "The more time Jimmy Kimmel is in that slot, the more the young audience goes that way, the harder it is for Jimmy [Fallon] to keep that audience," says a source familiar with the network's thinking.

Leno's Tonight still performs well for NBC, regularly besting his late-night rivals. But Kimmel is competitive in the 18-49 demo. "Kimmel has done extremely well," a network veteran says, adding that he is unaware of any contemplated Leno move. "Jay wins overall, but on any given night, it's neck-and-neck in 18-49. I understand where they might have fear and also feel that they own the solution [in Fallon.]"

Comcast, which owns NBC, in August imposed layoffs at Tonight. At the time, Leno took a big pay-cut from his reported $30 million salary.

NBC could also be concerned that if Letterman does retire in 2014, CBS would be looking for a replacement, potentially opening the door to a bare-knuckles battle for Fallon that could mirror a previous tussle involving Conan O'Brien. In 2004, then-NBC head Jeff Zucker promised the then-Late Night host he would inherit The Tonight Show in 2009 as part of his deal to re-up with the network. But when NBC installed O'Brien at Tonight and moved Leno to 10 p.m., the strategy backfired, leading to an embarrassing feud and a costly 2010 settlement with O'Brien, who now hosts a show on TBS.
[From Hollywood Reporter]
Jimmy Fallon's definitely a better choice than Leno if NBC wants to shuffle their demographic for advertising purposes. The move makes sense, and Fallon is very likeable and enthusiastic even if he plays it safe for the vast majority of his onscreen moments. If anything, I'd like to see Jay Leno and his classic car collection ride off into the sunset at the closest opportunity. He's just not funny, and he seems like an incredibly selfish person after what he did to help push Conan out the door.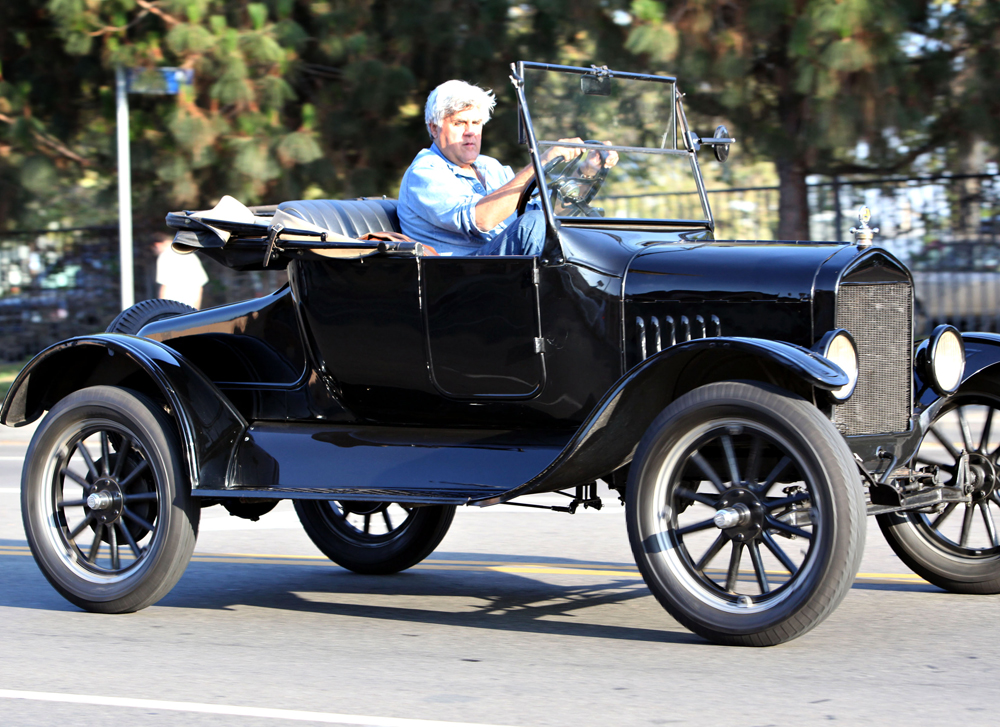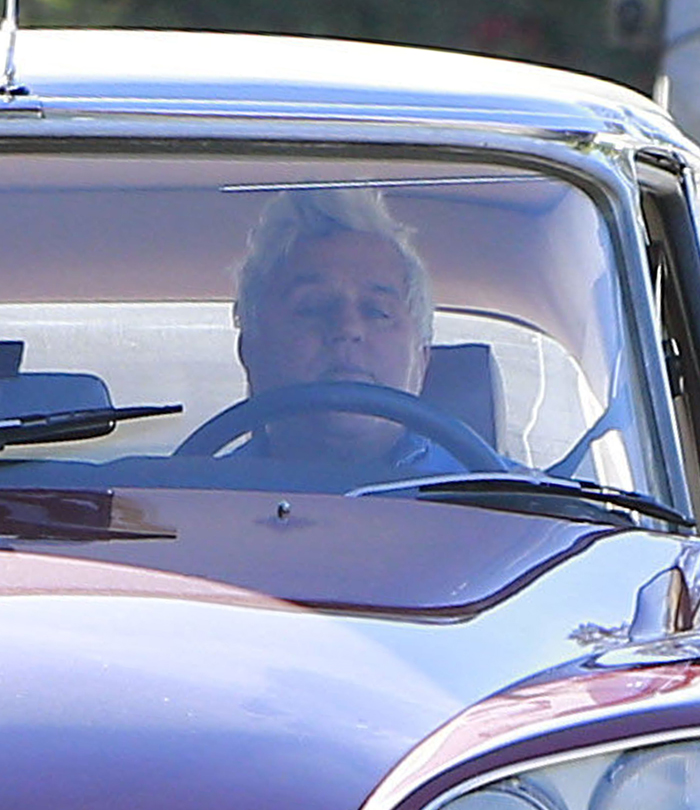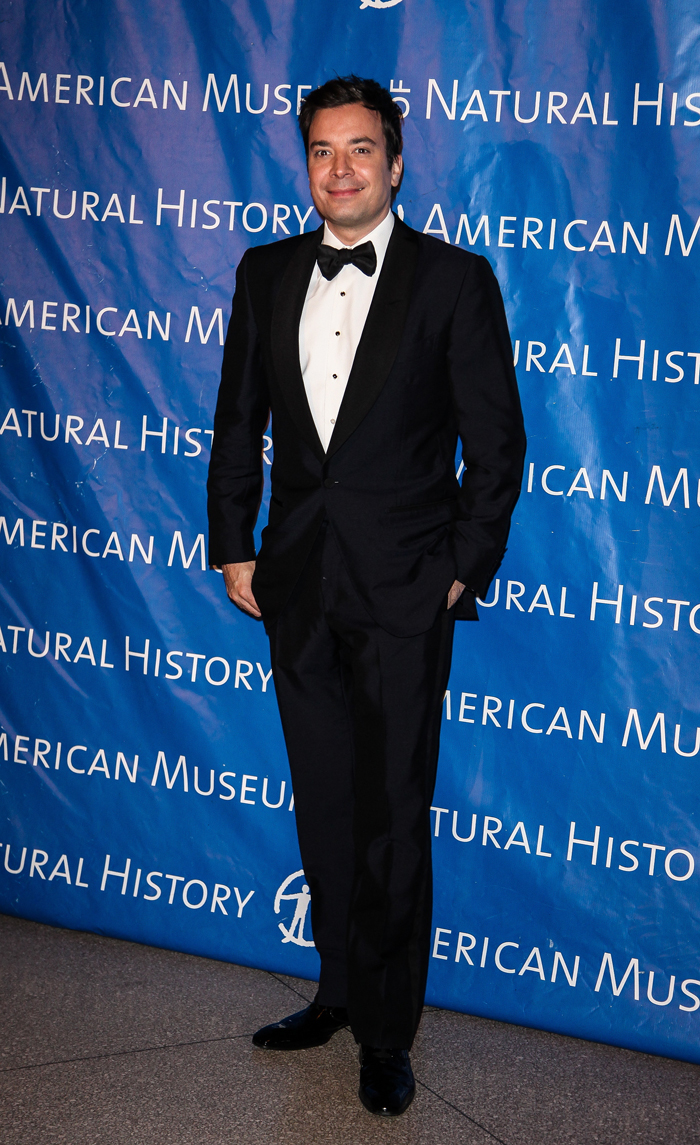 Photos courtesy of Fame/Flynet and WENN