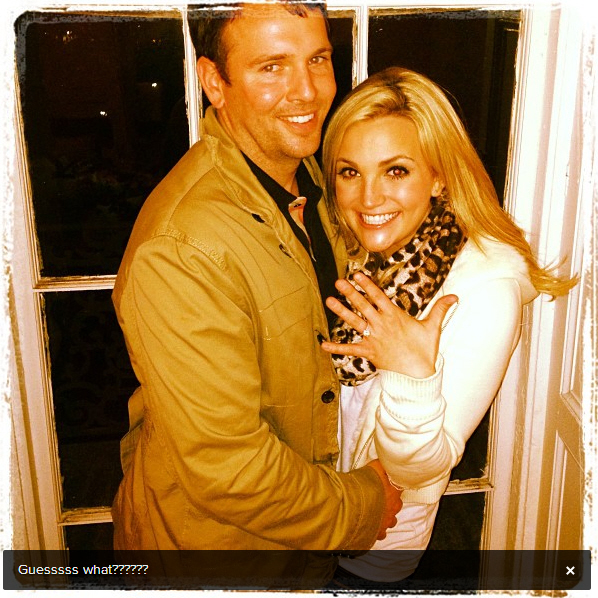 I had kind of forgotten about Britney Spears' little sister Jamie Lynn Spears. Did you know that Jamie is only 21 years old? Crazy, right? It feels like she was a teenage mother a decade ago, but Jamie's daughter Maddie is only 4 years old right now (I think Maddie turns 5 in a few weeks though). When Jamie got pregnant in 2007, she was the star of a Nickelodeon show and best known for being Brit-Brit's little sister. The Spears family quickly moved Jamie back to Louisiana to have the baby, and from what little I know about her, I think Jamie has been living quietly in Louisiana all this time. She was with Maddie's father, Casey Aldridge, until 2010. Since then she's been with Jamie Watson, who is currently 30 years old. Jamie Lynn just announced her second engagement!
Here comes the bride! It looks like there's going to be a wedding in the Spears family after all — Britney's little sister, Jamie Lynn, is engaged to her boyfriend of three years, Jamie Watson.

Spears, 21, announced the happy news on Twitter, with an Instagram picture of herself flashing the ring and hugging her fiance, 30. "Guesssss what??????" she captioned the sweet shot.

Minutes later, she posted another photo: a close-up of the huge, round-cut diamond. "He did good," she wrote, with a smiley-faced emoticon.

This will be the first marriage for the former Nickelodeon star. She was previously engaged to Casey Aldridge, the father of her 4-year-old daughter, Maddie. They split for good in 2010.

Spears' engagement comes just two months after news of her older sister's broken engagement. Britney, 31 — married twice before, to pal Jason Alexander and ex Kevin Federline, with whom she has two kids — was set to wed boyfriend Jason Trawick until the couple's January 2013 split.
My mind is particularly warped right now because I spent the weekend curled up with The Purity Myth by Jessica Valenti – it's a book about how damaging and counter-productive all of the "no sex education" programs are and how fetishizing teenage girls' virginity is simply wrong, and all I can think about now is how different Jamie Lynn's life could have been. Still, I'm sure she adores her daughter and I think it's probably a good sign that we rarely hear about her and she's living a relatively quiet life. My one negative comment: I'm sketched out by the age difference (21 versus 30 is a BIG deal) and by how much older Jamie Watson LOOKS. Also: Jamie and Jamie? And Jamie Lynn's dad is named Jamie too. I just… can't.
Her ring is simple and pretty: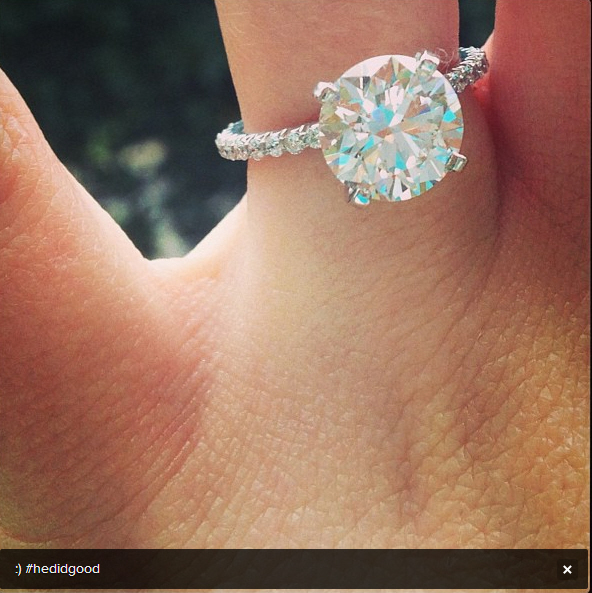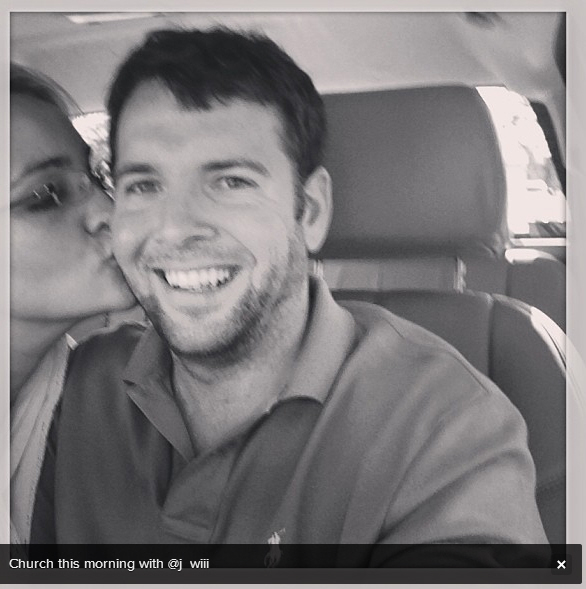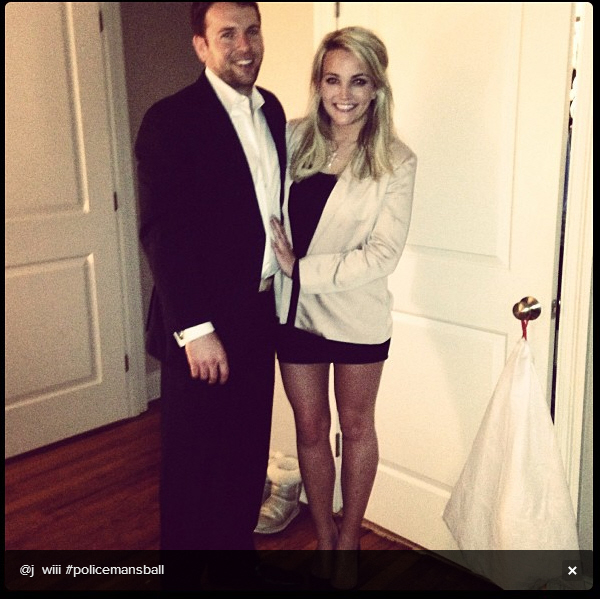 Photos courtesy of Jamie Lynn's Instagram.