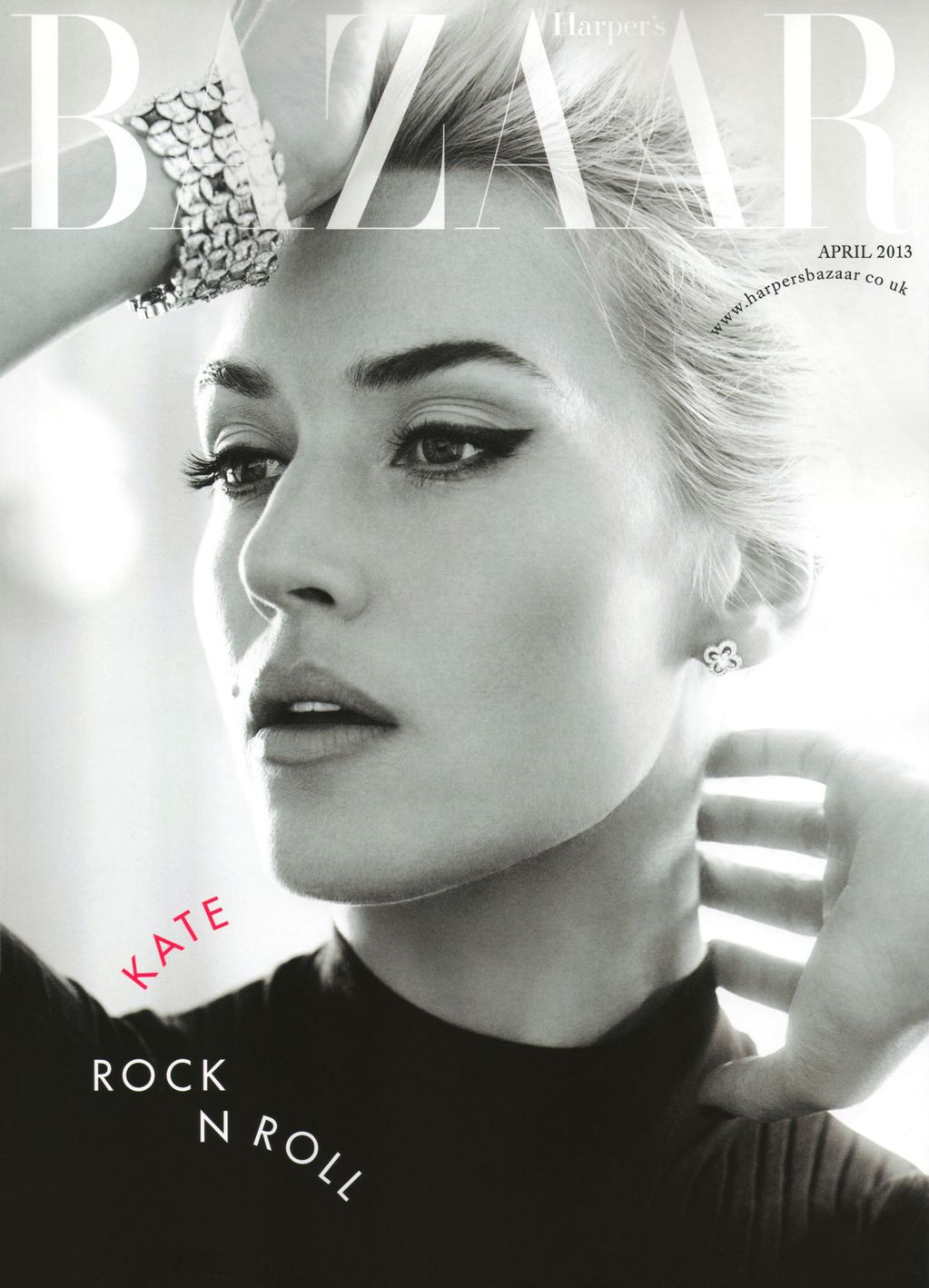 Kate Winslet covers the April issue of Harper's Bazaar UK. The photo shoot is black-and-white and it's stunning. Kate's face is gorgeous, her body looks great, all of it. Of course I still think she's had some work done on her face, but we don't have to argue about it right now. I think people are evenly split on it – half say she's 100% all-natural, half say she's been tweaked. It wouldn't matter except she was always such a vocal advocate for "no tweaking". As for the "Kate Rock N Roll" tag – yes. She's Kate RockNRoll. She married Ned RockNRoll. I don't know if she formally took his name or not, but GOOD GOD. Some highlights from the interview:
Going through her second divorce and her third marriage: 'I've really learnt a great deal about myself, in the last four years in particular. I think I can see more clearly now – about how the pattern of past experiences has shaped who I am, and the characters I have played – and I'm grateful for that.'

The bad times: 'I have so much more material to draw on for work – rubble, bricks – and I know I can carry it now. I'm not going to drop it, and if I do, I'll sift through it. Does that make any sense at all? Probably not…'

On receiving a CBE from Queen Elizabeth: "Oh my God, she [the Queen] looks amazing. Beautiful skin – and wonderful thick hair. She looked really well and pretty and fresh, and she was wearing a lovely pale-yellow dress."

On Sarah Burton taking over at McQueen: "I do think Sarah Burton is a genius. And it's remarkable what she's done, moving into a role like that, and really keeping it McQueen – that's hard. I mean, that's like taking over playing Hamlet and playing it exactly the same. It's just incredible. She's given it a touch of herself without taking anything away from it."
Did Ned RockNRoll take away Kate's personality? Because you'd think that marrying a man who changed his name to Ned RockNRoll would mean that you could act a bit wilder. Maybe Kate is playing it safe because she knows that some people are judging her – two divorces and a third marriage and she's only 37 years old? I mean, I get it. And I think she really believed her second marriage was going to "stick" and Sam Mendes was the one who wanted out. Also: Queen Elizabeth does look amazing!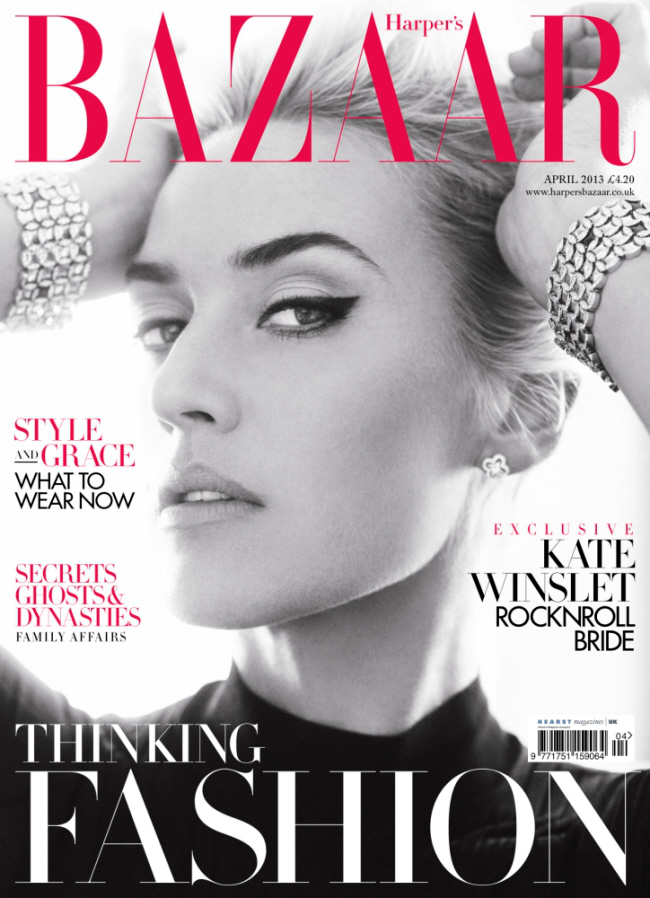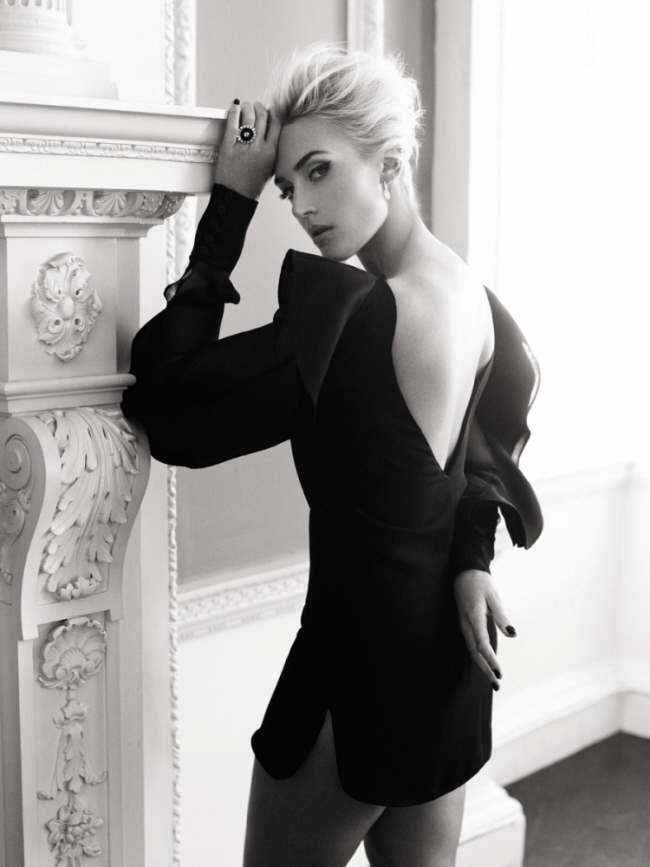 Photos courtesy of Bazaar UK.