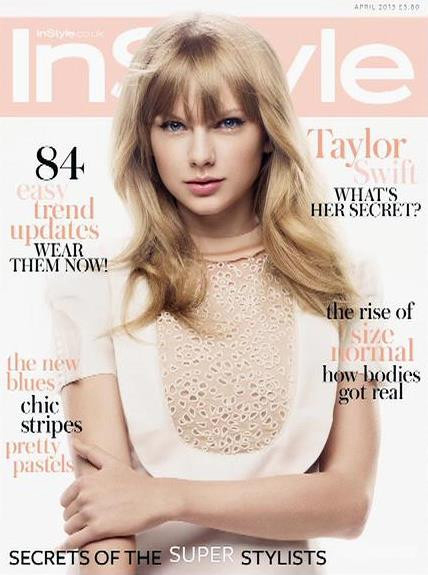 Ugh, I wasn't expecting InStyle UK to release their cover just after Vanity Fair released their Taylor Swift cover. But here we go. Swifty is taking over all of the publications! This is the new thing with female pop stars – Beyonce, Lady Gaga and Rihanna all seem to be on the covers of multiple magazines all at once nowadays, and Swifty is getting in on the action. As for this InStyle pictorial – it's very obvious. Of course she looks angelic and ethereal. That's her branding. As for the interview… this is the same interview where Swifty said, "If I'm gonna write songs about my exes they can write songs about me. That's how it works. I'm not gonna complain about it. I'm not gonna sit there and say, 'I'm the only one who can write songs about this relationship'. It's fair game." Some additional highlights:
She worries about ending up self-centered and alone: 'What I worry about is that I never want to end up kind of a self-centred, vain human being. My fears circle around me making the wrong choices and messing this up for myself. I don't wanna end up being awful and intolerable. Alone. Laying in a marble bathtub by myself, like sad, with a glass of wine just complaining that my life ended up alone because I pushed everyone away because I thought I was too good to hang out with anybody. The typical Hollywood sad cliché of the poor lonely starlet with no one because she put up all these walls and didn't trust anyone. That's my fear. And that's why I live my life the way I live my life because I'd so much rather feel everything than end up like that.'

Starting a family: 'I think so but I'm not sure. Like, I don't even have a master plan. I've thought that I did have a dream scenario before but it turns out that I change my mind and that essentially in your 20s all the puzzle pieces of your life are thrown up in the air and they just fall into whatever place and I think that's healthy.'

She doesn't have any dude friends (how shocking): 'I'm a girls' girl. I have guy friends but the problem with having guy friends is, like, I always get linked to them and they'll end up in a slideshow of people I've apparently dated on the internet. I mean, there's all kinds of complicated things with having guys as friends. If they have a girlfriend who doesn't like you or things like that. So I have like two or three guy friends. A select few. But I have like 20-25 really good girlfriends.'
When I was Taylor's age, I had about a dozen girlfriends whom I adored and about a dozen dude friends I adored. When I was her age, I always found it easier to make friends with men, actually. But maybe that's because (as I'm always accused of) I think, talk and write like a dude. Like, I can hang out with men and be a total bro – that's just my personality. And women always liked me because I was like hanging out with a dude too. Where was I going with this? Yeah, it's no surprise to me that Swifty doesn't have many dude friends, and NO, it's not because dudes have girlfriends who are jealous of her. It's because she's a bunny-boiling psycho and dudes have a radar about that kind of thing. What Swifty needs are some gay boyfriends, quite honestly. I think if she had some gay boyfriends, they would definitely help take the edge off.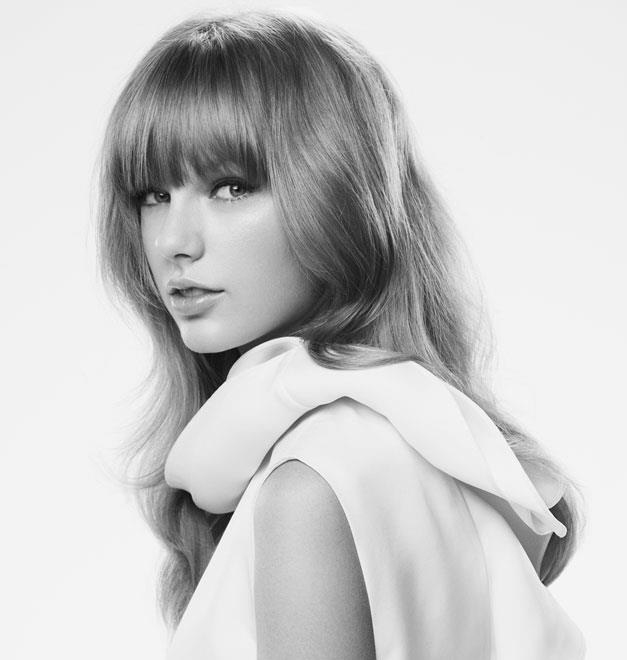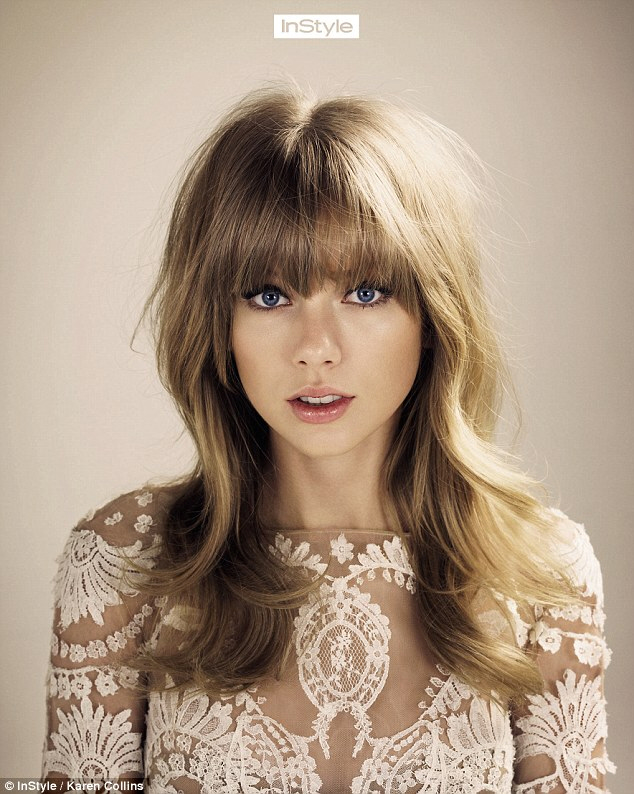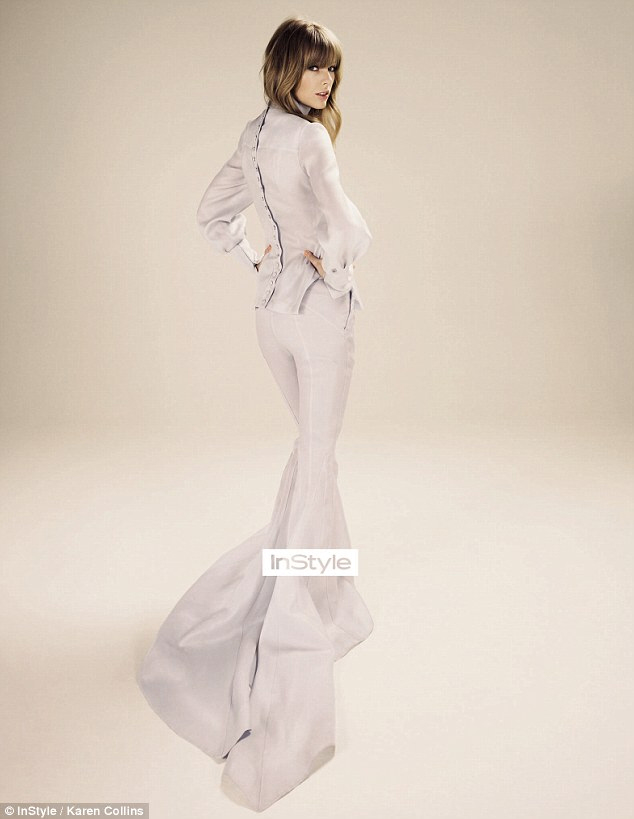 Photos courtesy of InStyle UK.