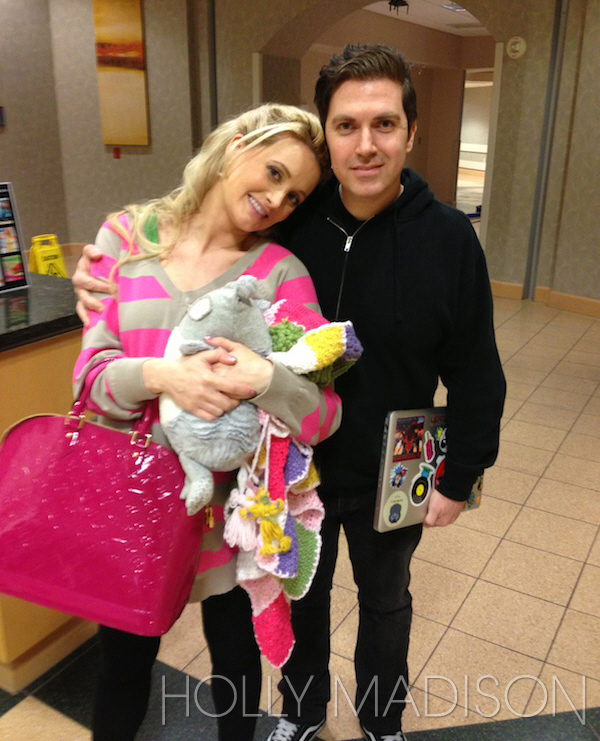 Last week, Holly Madison gave birth to a baby girl. The father is Pasquale Rotella, who seems like some kind of shady Las Vegas type, and I think Pasquale is under indictment currently or something. Still, Holly has always wanted a baby, and I was happy for her. I didn't write about it because I was waiting to see what she named her baby girl. And she announced it on Friday, and it's a doozy – Rainbow Aurora Rotella. It seems like a super-hippie name, while at the same time it seems kind of immature, like what a 5-year-old dreams of naming a baby. Like, "I'll name my daughter Princess Sparkle Glitter! Or Rainbow Pony!" Well, Holly heard that people were shading her baby name and she took to her Celebuzz blog to call us all "smug haters".
I got my nails done Rainbow colors to celebrate my new daughter's name!

I have always loved the name Rainbow. There was a girl in my school a few years younger than me named Rainbow and I was so envious of her name because it was so pretty and unusual. She was a perfectly normal, well-adjusted, sporty girl, by the way, so I'm not worried about my daughter being "traumatized" by having an unusual name.

There are a lot of smug haters out there who bag on my choice of a name, but I don't care about what they think. I want my daughter to be proud of who she is and learn to speak up and stand up for herself at a young age. I spent most of my life being a people-pleaser who worried about what other people thought or thought was cool and I don't want that for her.

I couldn't be more blessed to have such a perfect daughter and have never been happier than I am now!
Holly actually has a point. Rainbow Aurora is probably going to be a class full of Isabellas, Bellas, Emmas, Madisons, Emilys, Harpers, Sophias, Lilys, Mias, and Chloes. Rainbow probably will be one of the few Rainbows out there, and she'll have to defend her hippie name often enough. I would imagine that at some point in her childhood, she's going to ask everyone to start calling her "Rain Rotella". And that's actually kind of cute.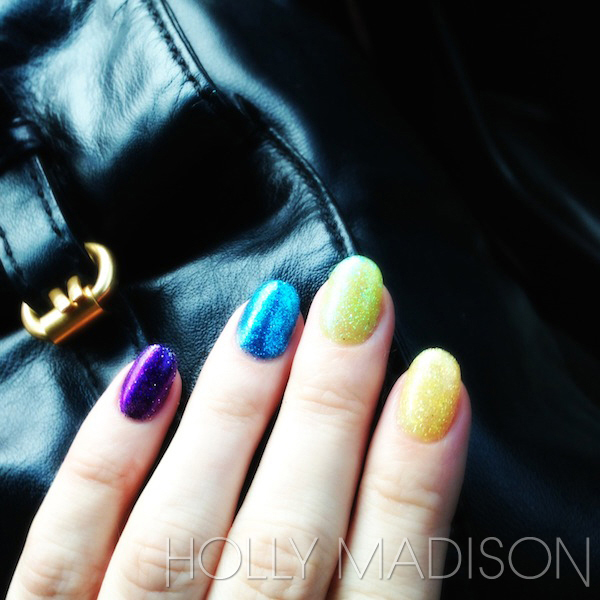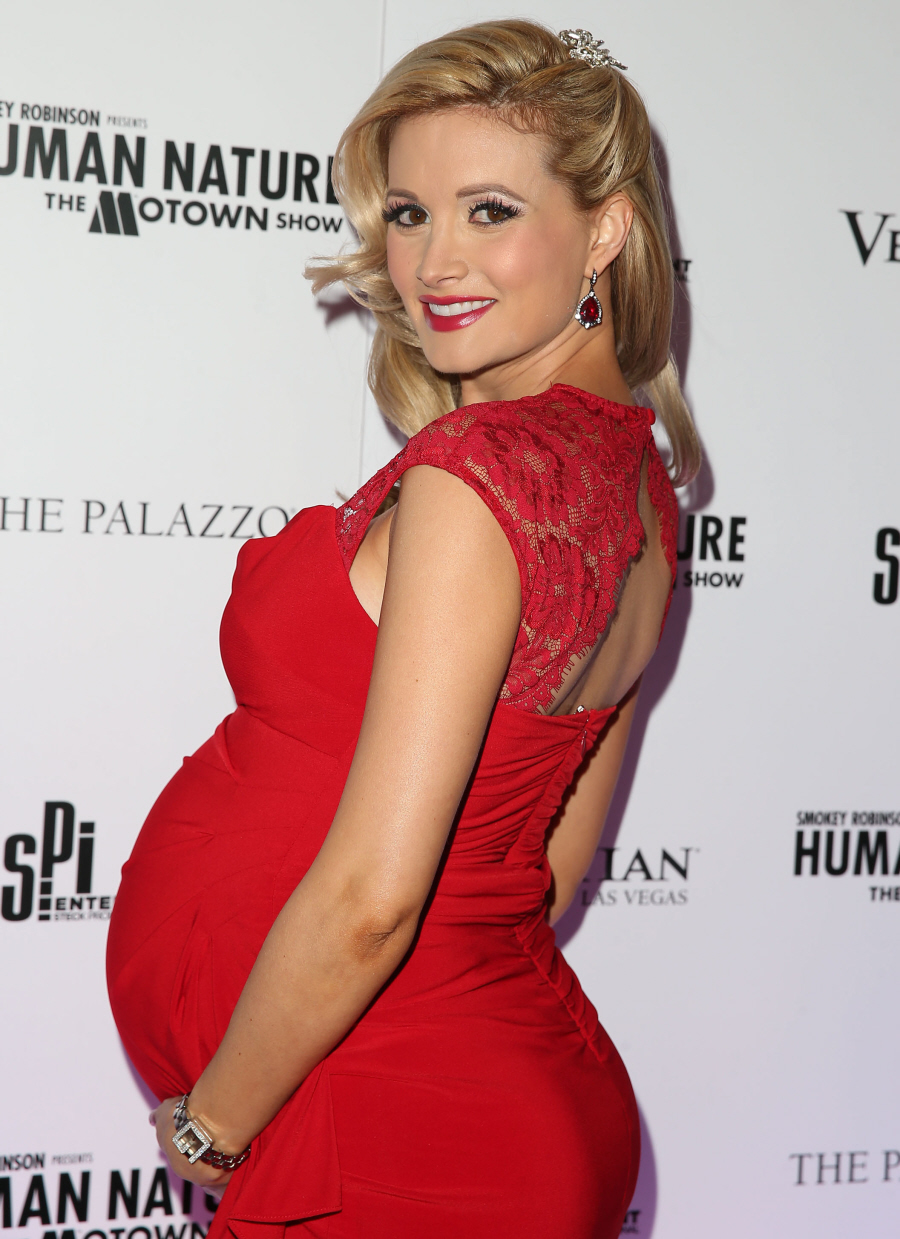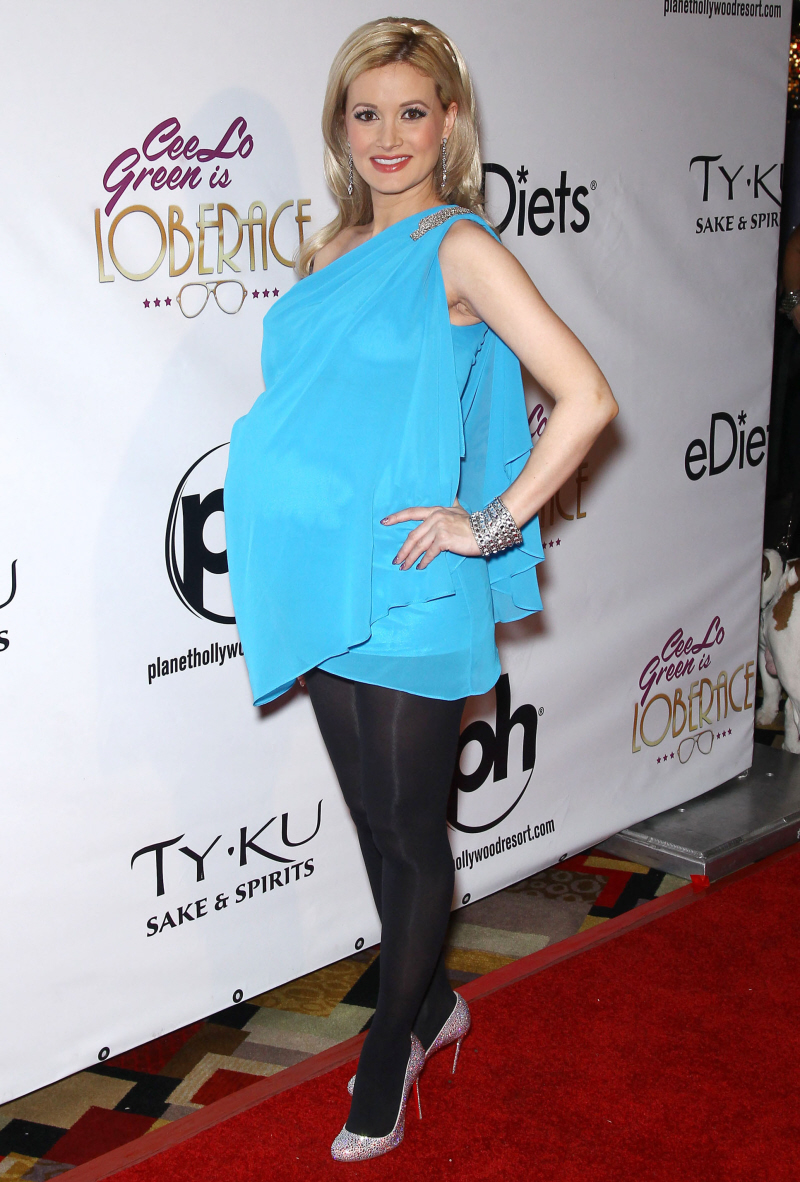 Photos courtesy of Holly's Blog, WENN.