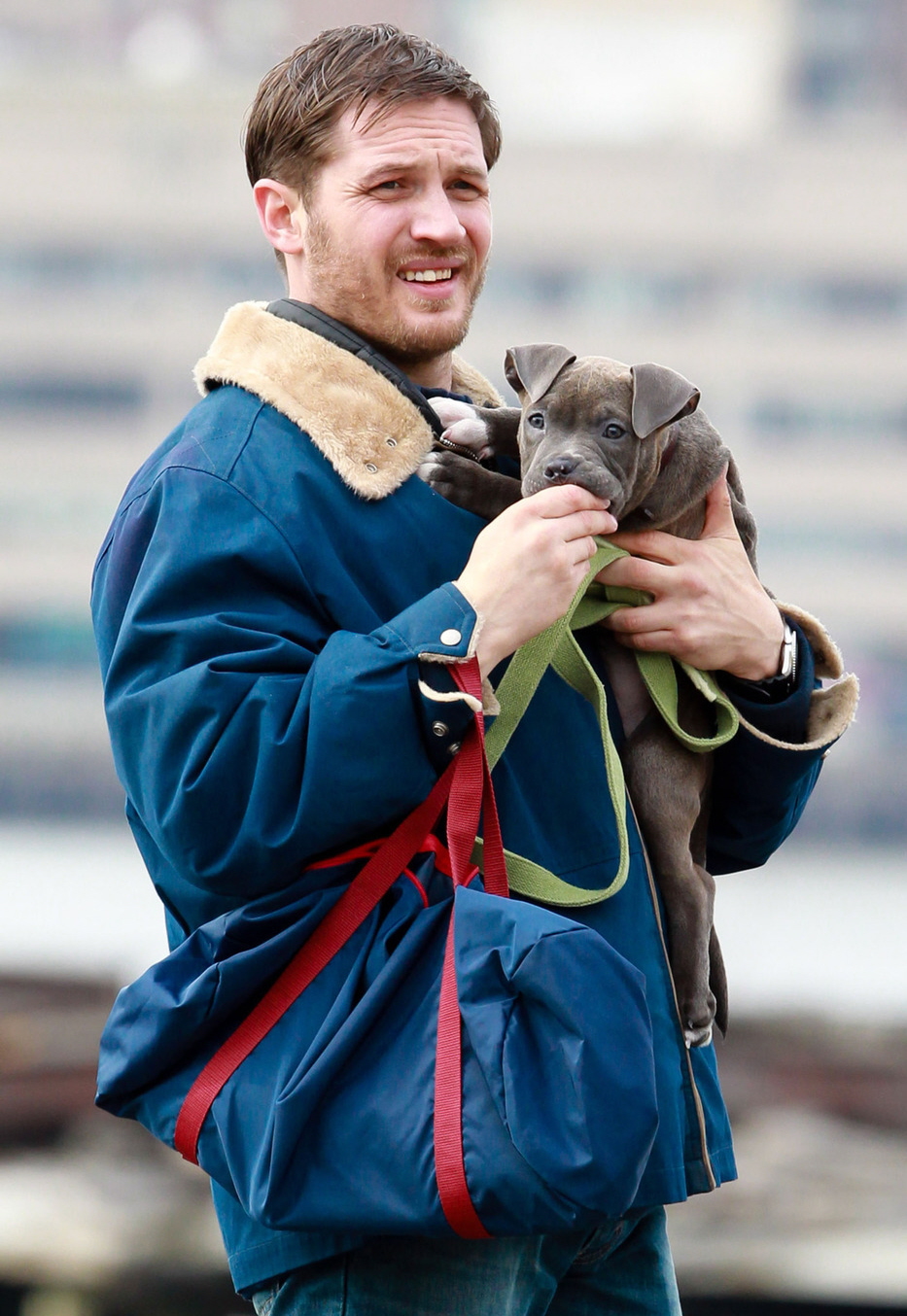 I know you've been waiting for these photos. Me too. The photo agency had some technical problems, but we finally got them in!! HUZZAH. And this is just a reminder for all of you who comment crap like, "Why aren't you posting the photos? I WANT THEM NOW." It's not always under my control, so please think before you unleash your Tom Hardy-lust hissy fit.
So Tom was holding a puppy on the set of his new film, Animal Rescue, in New York City yesterday. According to IMDB, Animal Rescue is "A crime-drama centered around a lost pit bull, a wannabe scam artist, and a killing." Whatever. The film should be "Tom Hardy holding puppies for two hours" and it would be the biggest hit of the year. The film also costars Tom's newest BFF Noomi Rapace – they did a photo shoot together last year, and they became fast friends. And you know what? I wouldn't mind if that happened at all – if Noomi and Tom hooked up. I know he's got a fiancée but they've broken up before and why not some hot Noomi-Tom action?
Anyway, Tom… puppies… panty explosion…etc. Enjoy. There are no more biscuit worlds for Tom to conquer at this point. He gets ALL the ladies. That pit bull puppy is all, "Yeah, I get to put my snout in his crotch all day. JELLUS?"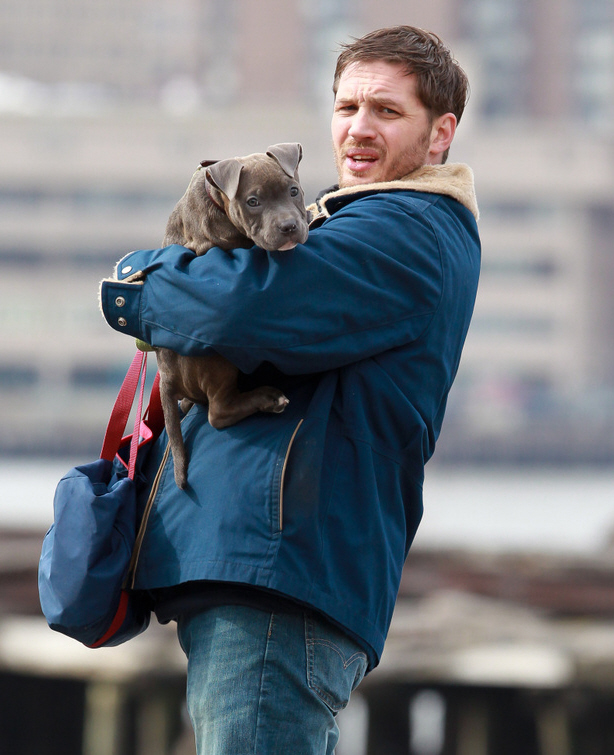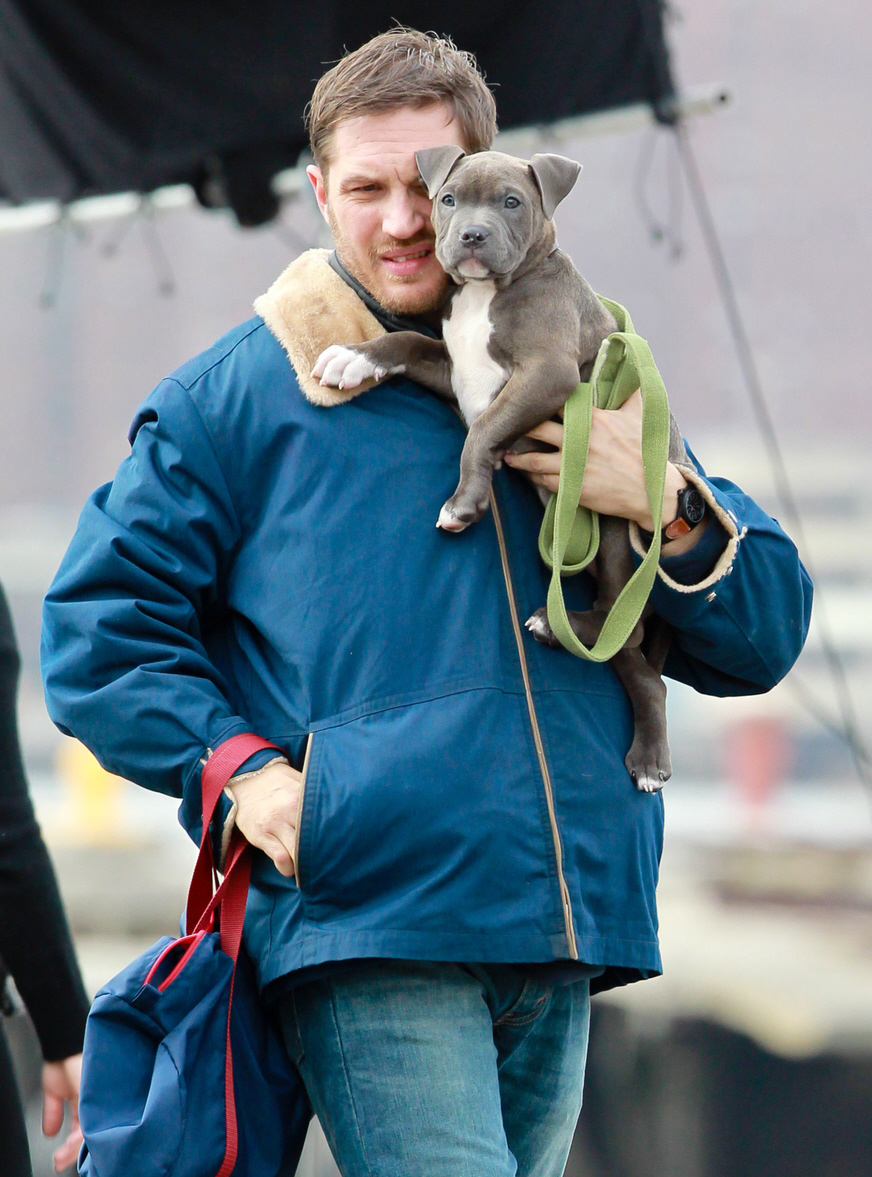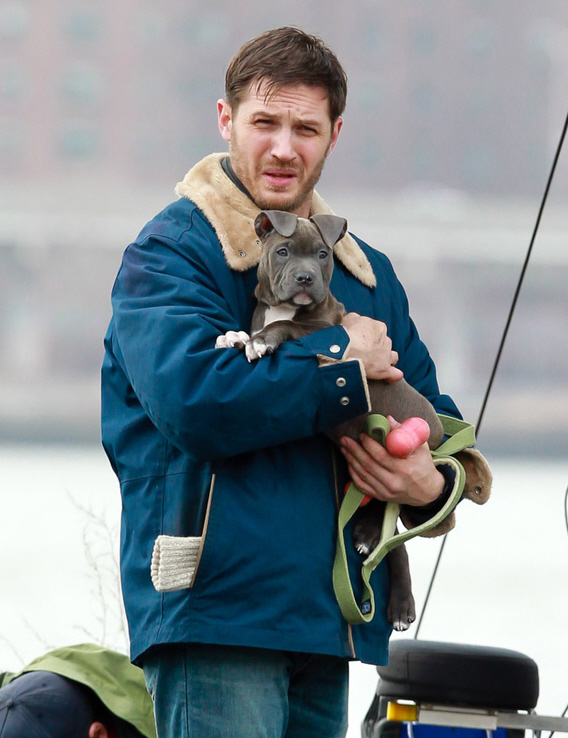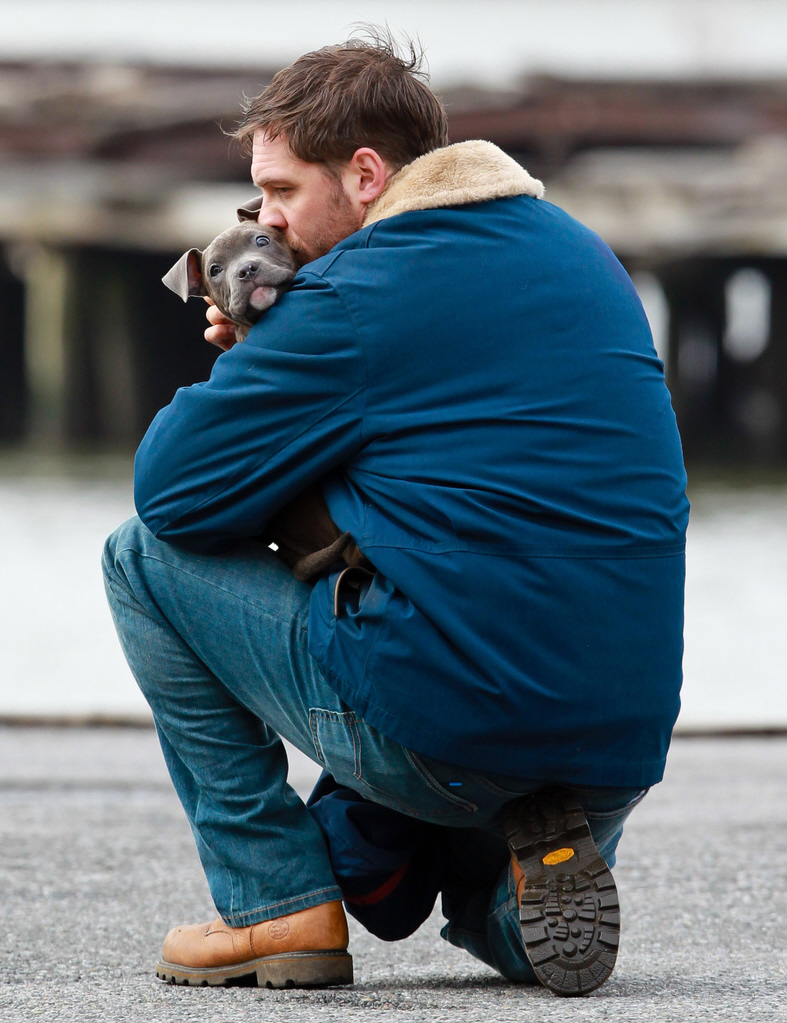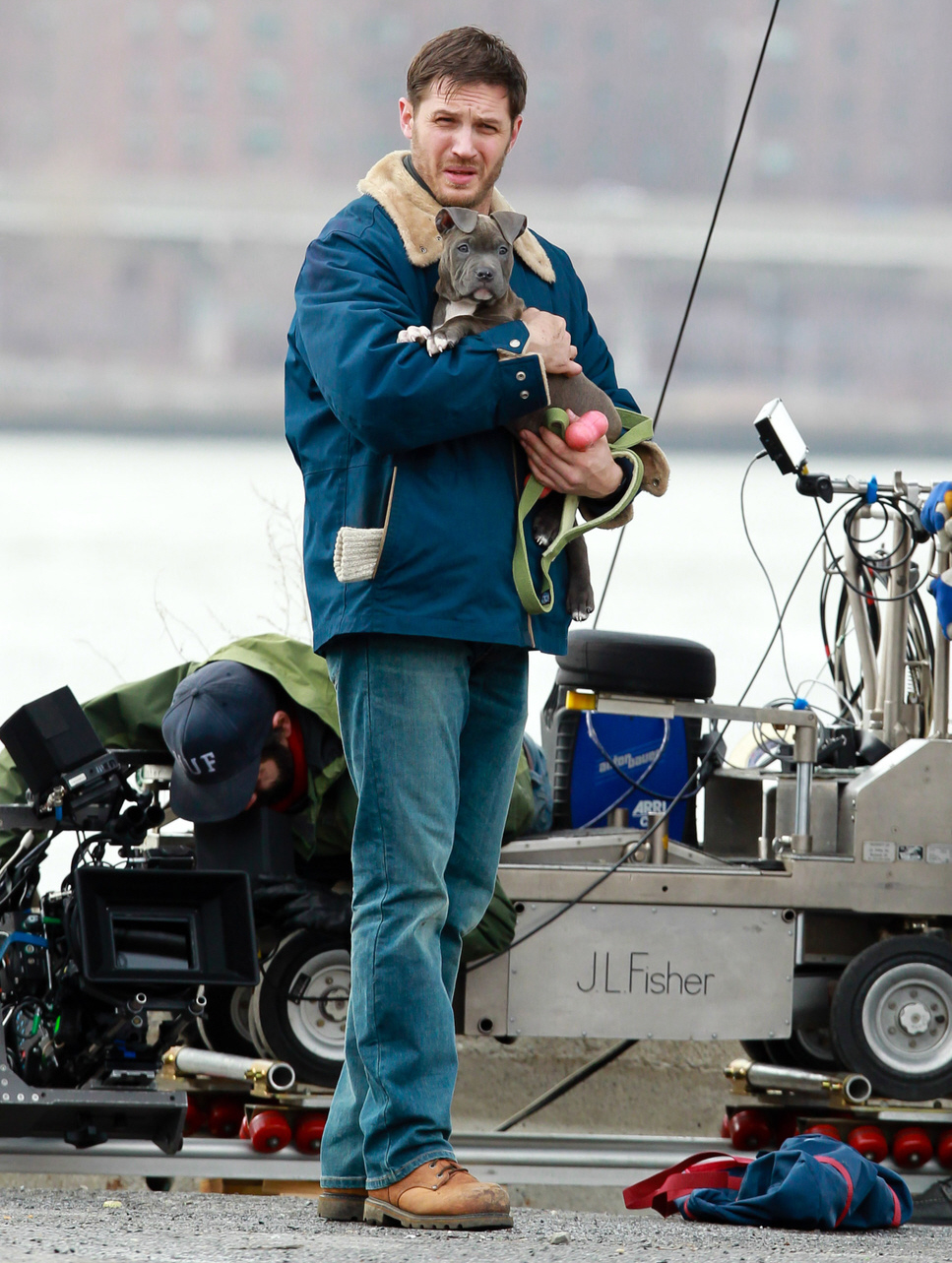 Photos courtesy of Pacific Coast News.