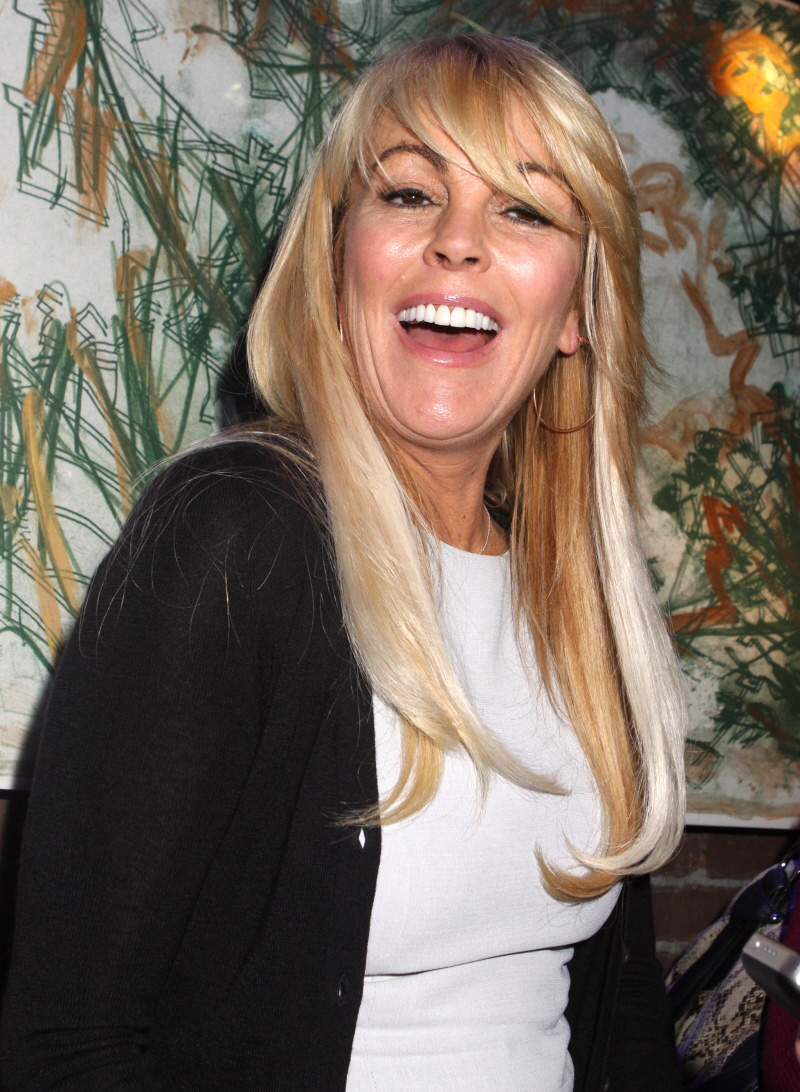 A few days ago, I looked through these photos of Dina Lohan at the ROCK ART LOVE auction in NYC, and I couldn't really find a story to go with them. I was considering just doing an update on where Lindsay Lohan's trial is heading next week, but then other stuff came up, and long story short, I was like, "Meh, a week without Dina Lohan is a good week." As it turns out, there was an interesting story that goes along with these photos. Dina Lohan was completely blitzed at this event, to the point where she was disruptive to the auction. Because of course.
It appeared Dina Lohan was trying to compete with potential bidders Carlos Slim Helu, the world's richest man, and Cuba Gooding Jr. at the Rock Love Art Ball on the lower East Side Tuesday. Turns out, she was just drunkingly flailing her hands in the air during a charity auction.

"There was a dinner and it's safe to say that Dina was drunk by the end of it," says our spy. "She said the self-serve steak on the table was the best steak she had ever eaten. And when someone would receive an award, Dina would start clapping and stand up, the only one in the room standing."

Our eyewitness says by the time the live auction came around, Dina was off to the races, "clapping and raising her hands in the air."

"This prompted the auction leader to call out to her, 'Ma'am, I have to remind you, when I see your hands above your eyebrows it means that you are bidding.' She told her to stop jiggling around."

Dina, spotted getting wine refills during her meal, was also seen laughing to herself and getting a neck rub at the table. "A massage therapist went up to her table to chat with her. The next thing you know, Dina is getting a neck rub with her head down. The massage therapist said Dina had a lot of tension in her neck and is probably stressed out."

It was rumored that daughter Lindsay would be attending the event with mom, but she was a no-show.

Between cocktails, Dina did tell Confidenti@l she's busy working on her memoirs.

"It's totally cathartic, but my kids are like, write the book already. So I think it's time. I'm doing it more for my children than for me to shed light on what really went down when Lindsay was little and what she had to deal with," she said.

"It's actually my life story, not about Lindsay and not about my ex. … I'm from A to M. … I guess I'm at M at this point; I don't know. Not at Z yet," she explained.
Sometimes I actually have moments of "God, I have no idea how Lindsay ended up such a raging dumbass." But then I remember – Dina Lohan is the "good" parent. And this is how Lindsay's "good" parent behaves. Like a drunken mess. Like an alcoholic who can barely slur out some nonsense about her memoir. That memoir is going to be co-written by Captain Morgan and Jim Beam. The memoir will be called "Rockette: Bluskghskj sleepytime coke dance kfsofh OPRAH."
Would you like an update on the Lindsay situation? According to TMZ, prosecutors ended plea deal negotiations on Thursday and everyone is set to go to trial on Monday. It's going to be a hot mess. The prosecution kept offering Lindsay deal after progressively better deal, and she said no to all of them because she's linnocent and she doesn't feel like she should be punished for anything!! Punishment is not for white girls with big boobs, remember! Lady Justice, don't you know that she's the star of Herbie Fully Loaded?!?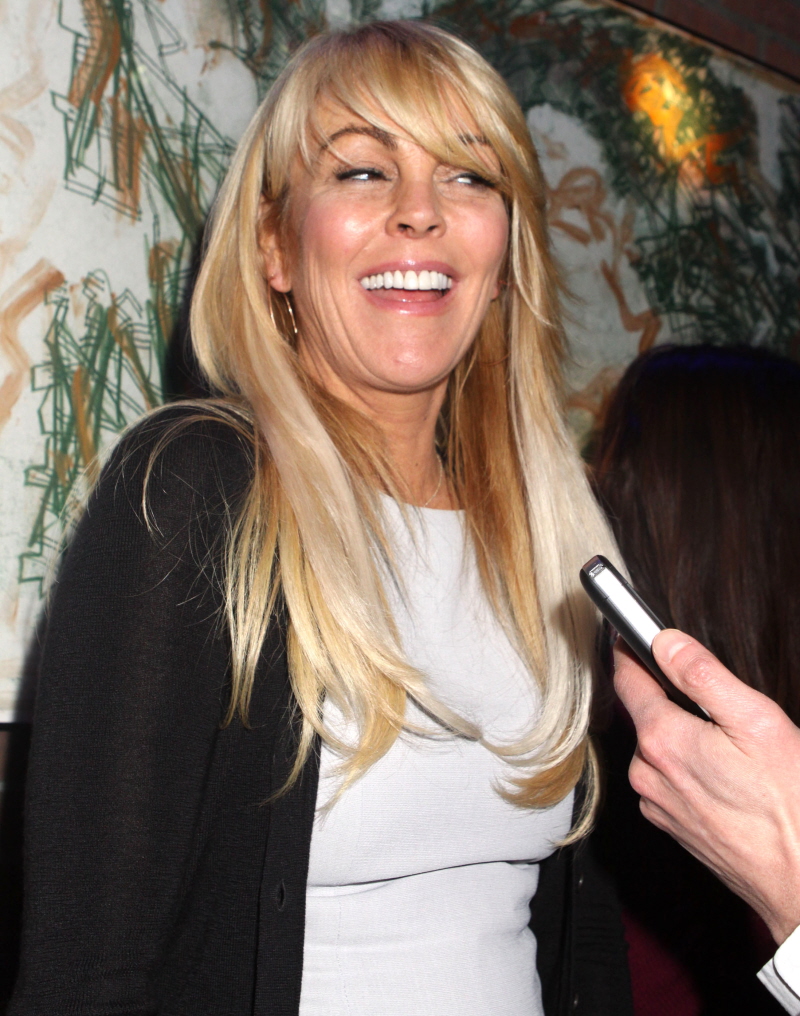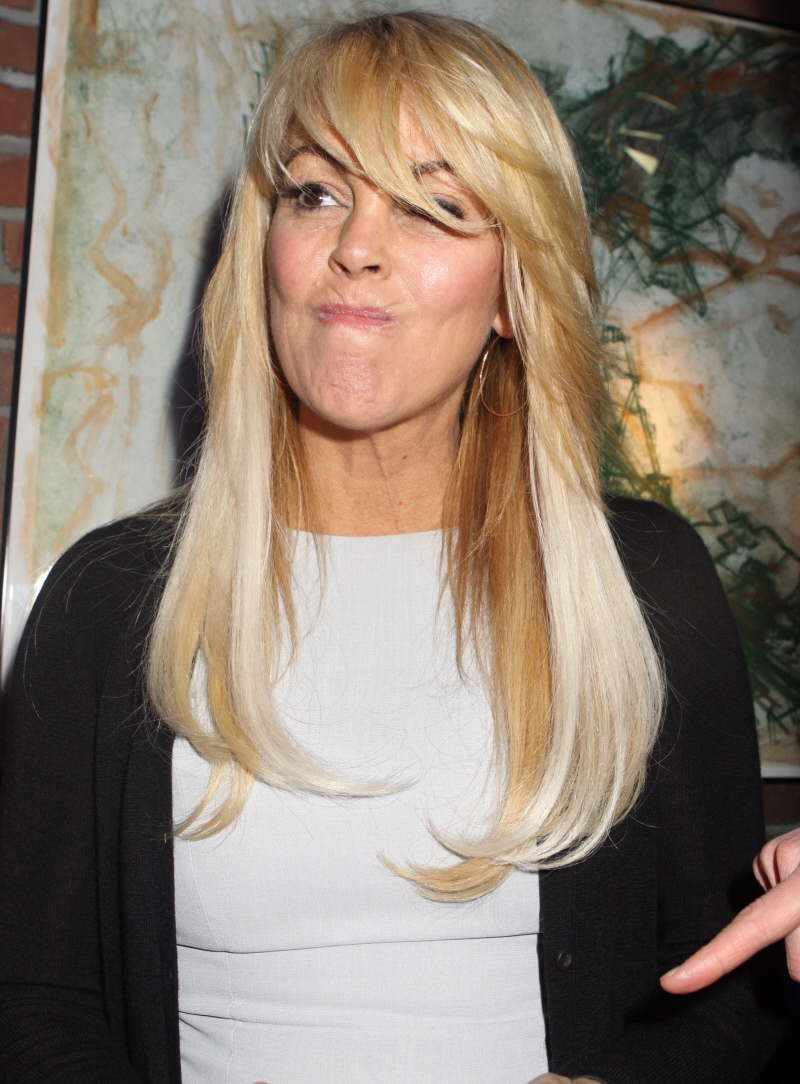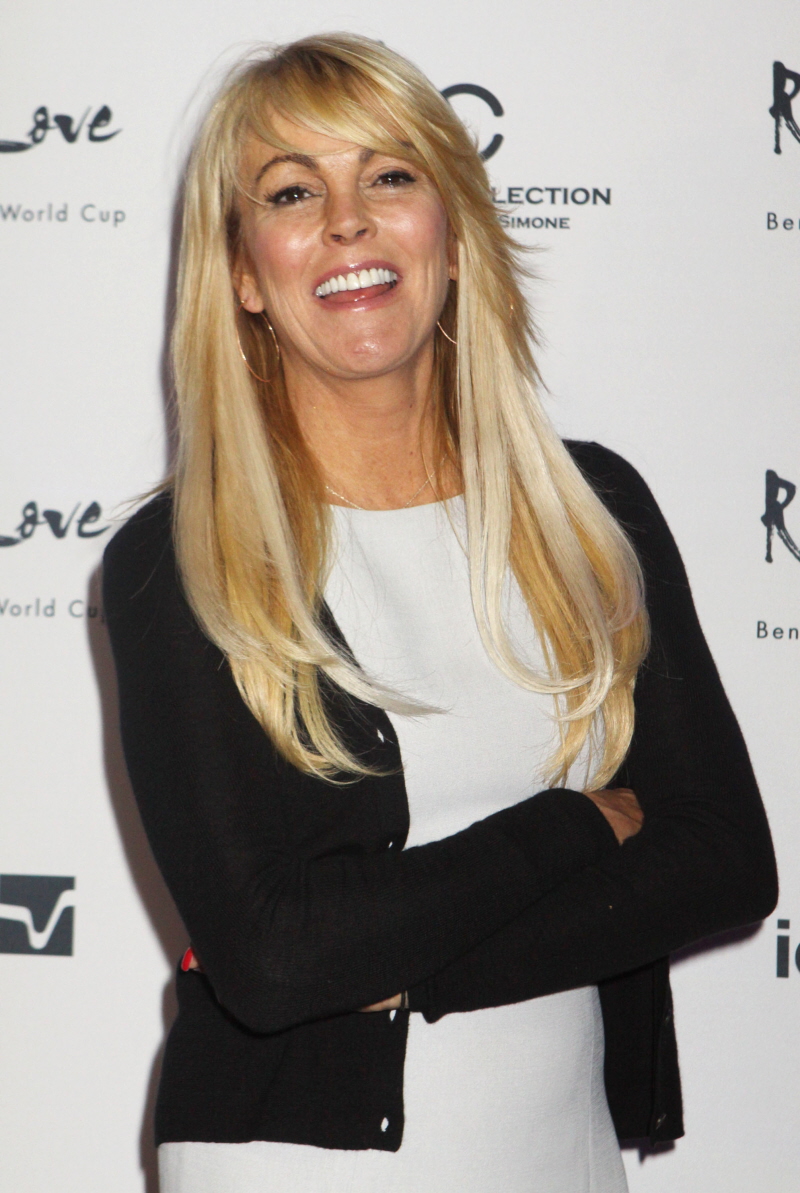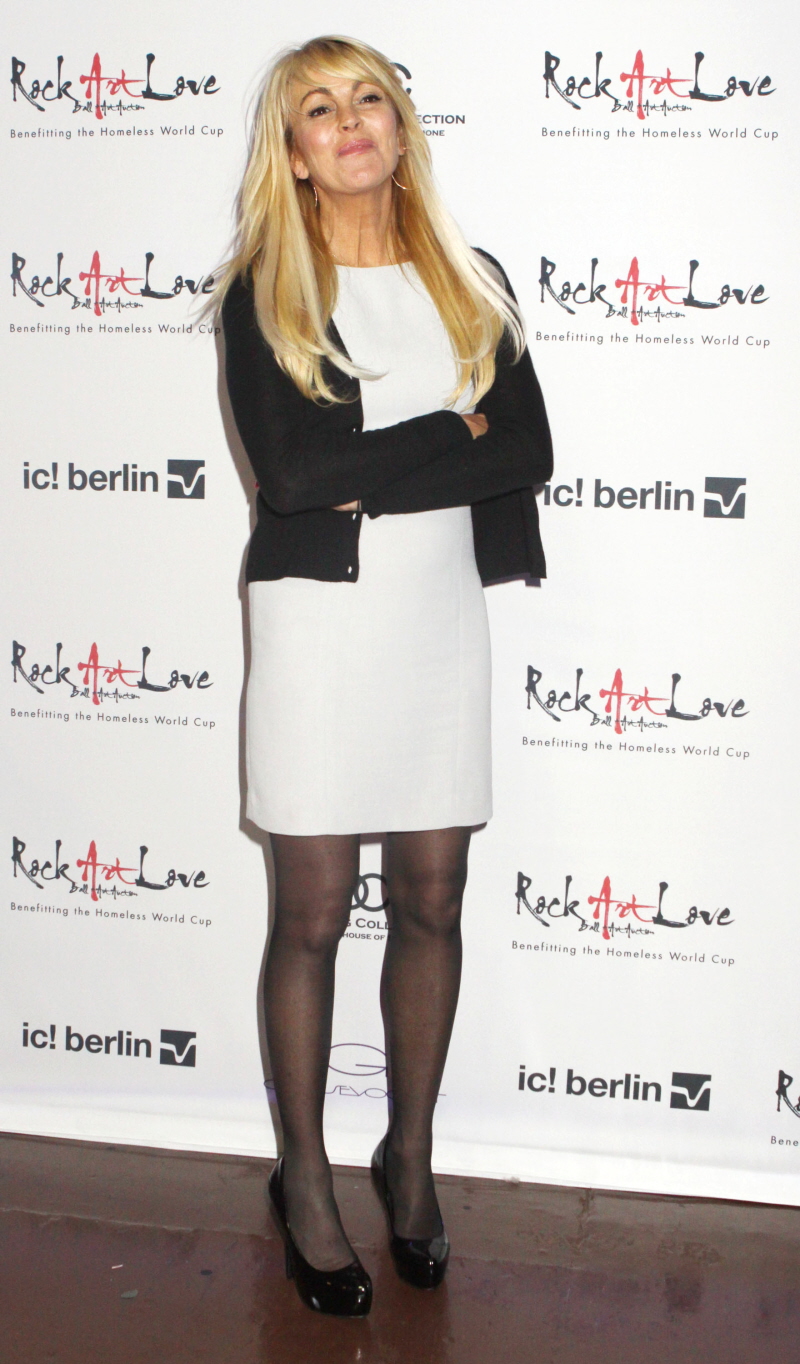 Photos courtesy of Fame/Flynet.