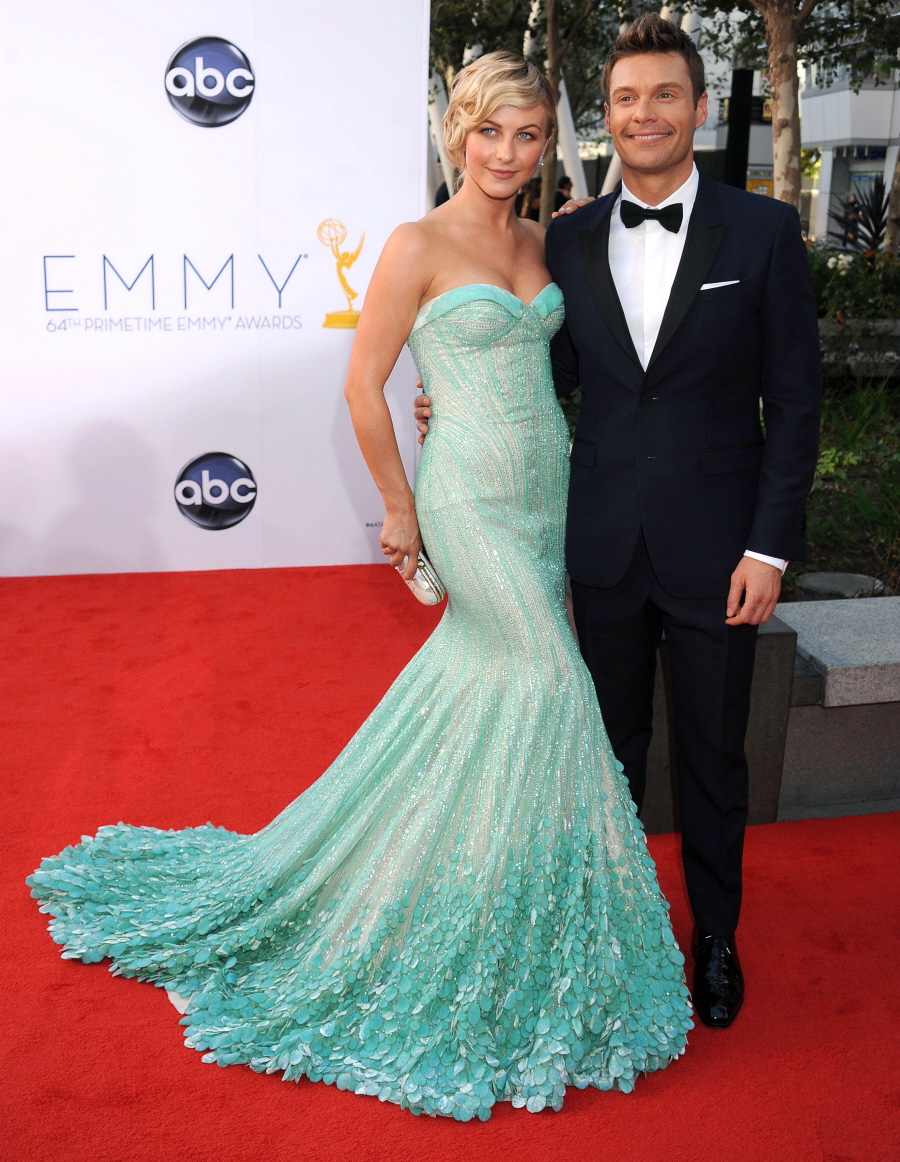 Good lord, when was this announced? Like, at midnight on a Friday? That always signals something shady, in my opinion, but we'll see. Ryan Seacrest and Julianne Hough are over, which is sad if you really thought they were an authentic couple. However, it's good news for people who are really tired of Ryan using his connections to make his completely boring girlfriend "happen" in Hollywood. Is that mean? I'm sorry if it's mean. I don't hate Julianne Hough or anything, I just think her rapid rise to the B-list of Hollywood is nonsensical given her lack of star power, charisma or talent. Now that was harsh! I apologize.
After dating for more than two years, Ryan Seacrest and Julianne Hough have decided to take a break and are living apart, sources close to the couple confirm to PEOPLE.

The sources maintain that busy work schedules proved to be a great challenge for them both, although they are still in regular contact and remain friends.

Reps for Hough and Seacrest declined to comment.

The American Idol host and media mogul, 38, and former Dancing with the Stars pro and actress, 24, have spoken candidly in the past about juggling career and a relationship.

"It's a hard thing to do, especially when you're so caught up in your work and bettering yourself," Hough recently told PARADE. "I think at the end of the day you have to find a balance with what's really important."

After ringing in the new year, the duo enjoyed a romantic getaway in St. Bart's days later.
Sources told Us Weekly that "their schedules were too hectic" and "It just got to be too much. I think they both just sort of knew they couldn't do it anymore. The travel and lifestyle got to be too much. Who knows if this is just for now, but I think this is for good." If that sounded weird because you're like, "Seriously? Julianne works all the time?" you're in good company. After mysterious sources claimed that, another source told Us Weekly that it was Ryan in particular who "works all the time" and "He never sleeps." Julianne is said to want a "more low-key life," which I'm guessing means something like "On to the next one!"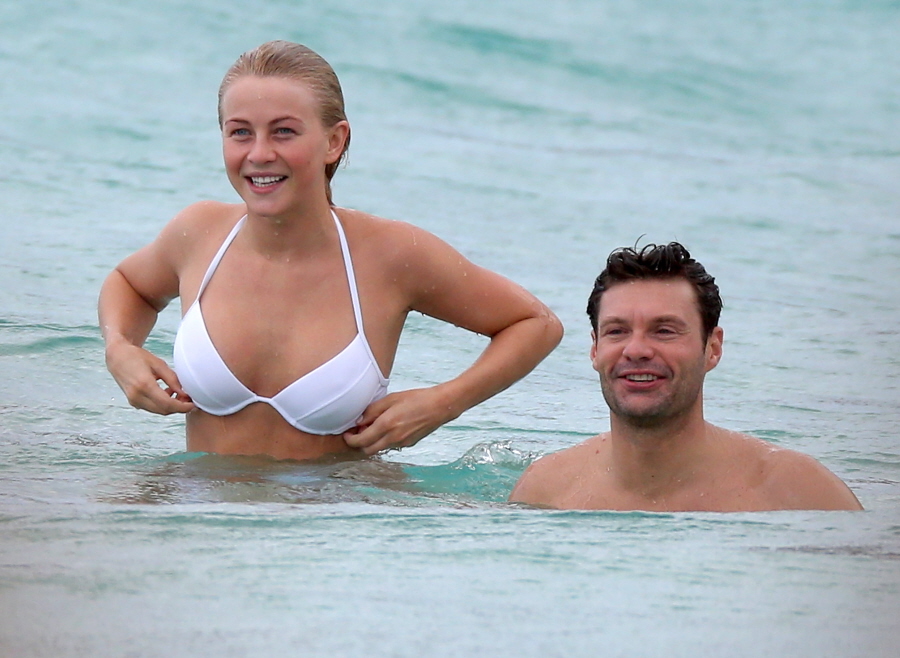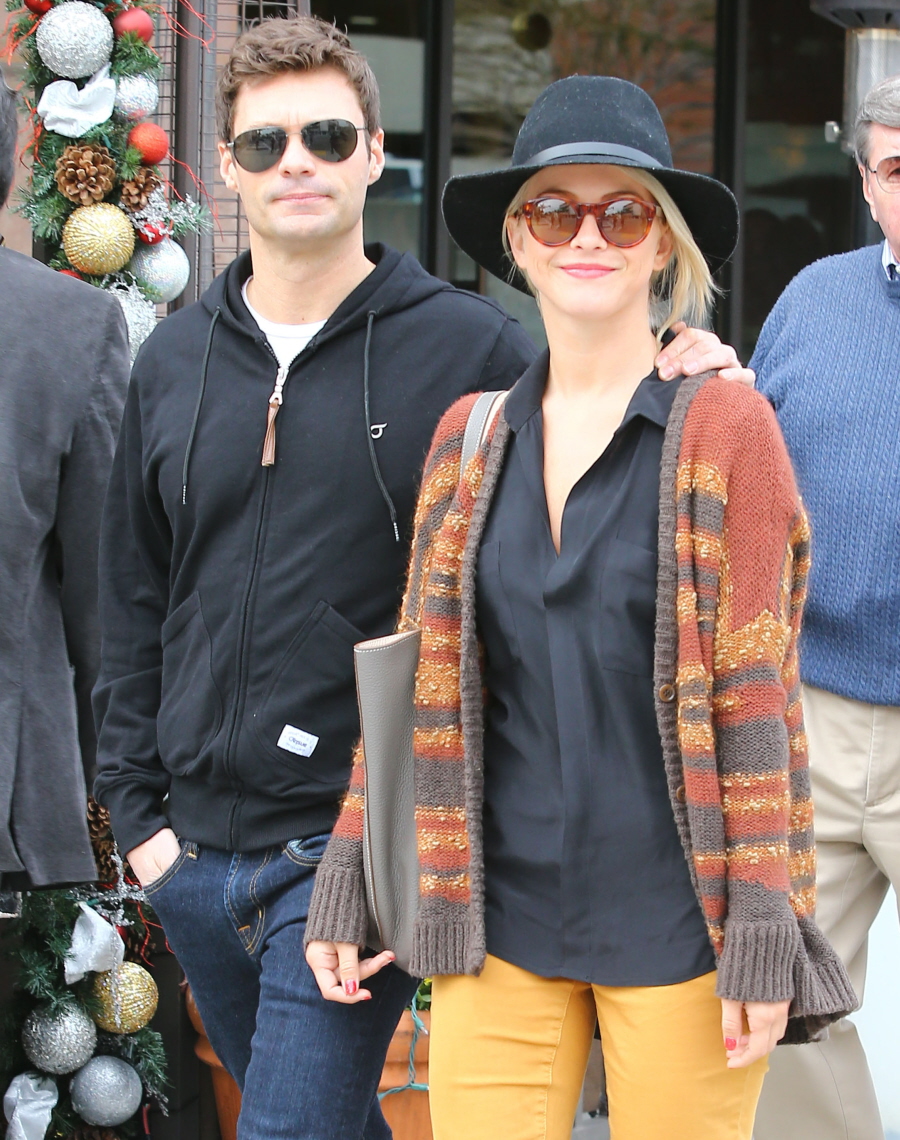 Photos courtesy of Fame/Flynet.