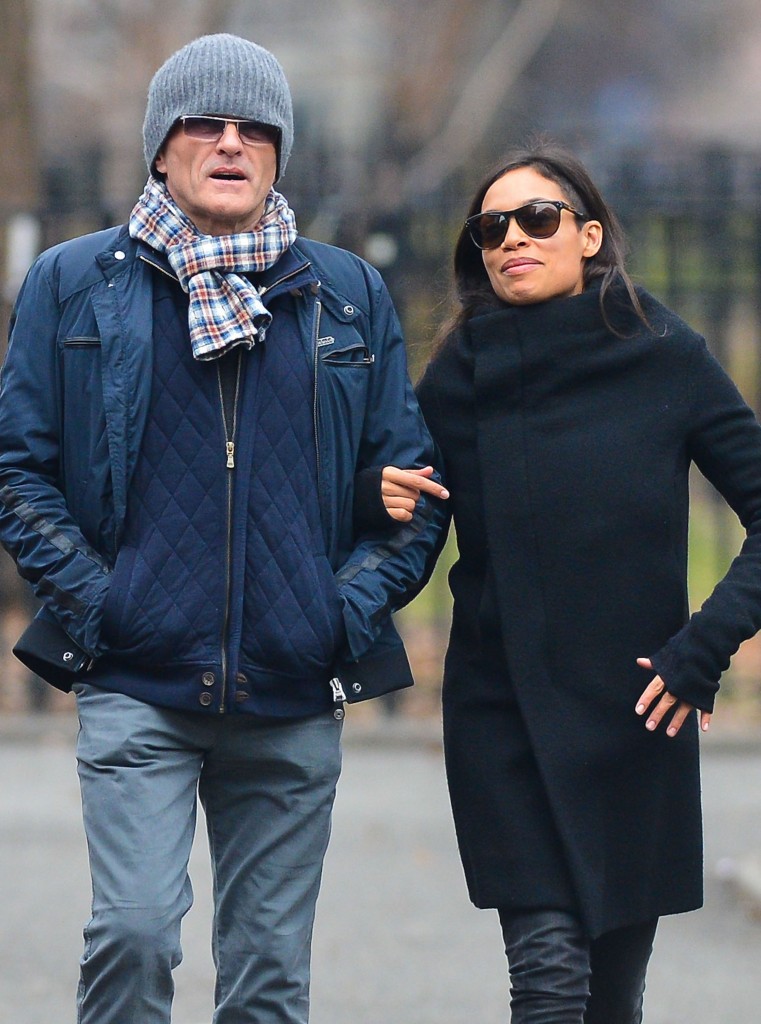 Years ago, a friend gave me some advice about dating guys at work. "You don't sh*t where you eat." I guess that isn't as applicable for seasonal jobs, temp jobs or movie sets where you know you have a finite amount of time you'll need to see your hookup daily. Still, this is a prime example of my friend's advice in action. Rosario Dawson, 33, started dating her director Danny Boyle, 56, after production wrapped on their upcoming film, Trance. She gushed about him in an interview, and admitted she made the first move because "we were going to just go our separate ways" if she hadn't. Fast forward a few months later and they've split up, apparently, and still need to promote their movie. At a recent press junket they weren't even speaking to each other.
Rosario Dawson and Danny Boyle's May-December romance is over, Us Weekly has confirmed. The actress, 33, and the Oscar-winning director, 56 began dating after production wrapped on their upcoming film Trance.

"From the outside it looks like there's a lot of dissimilarities, but we actually have a lot in common. We're really similar people. He's a very kind man," said Dawson, who told Access Hollywood she made the first move during an October 2012 interview. "It was just one of those things where we were going to just go our separate ways had someone not said something."

Dawson described her then-love as a "really brilliant human being" and a "very, very lovely, kind man." British filmmaker Boyle — known for helming hits like Slumdog Millionaire, 127 Hours and Trainspotting — declined to talk about their courtship during an interview with The Mail on Sunday's Live magazine March 2, though he did praise his ex for her lack of vanity.

Despite their kind words for each other, there was palpable tension when the two reunited for the Trance press junket in L.A. over the weekend, a source tells Us. "Rosario and Danny didn't interact during interviews," the source says. "It was pretty obvious they're no longer a couple."

The source adds, "He was talking to a group of people when she arrived and it was awkward — like a cold greeting, no hug, and they got through it as quickly as possible."
Ooh they're not even at the "you look good" stage – that's bad! They probably broke up recently and really dislike seeing each other. Oh well, they only have a few more premieres and events to endure together, and there are likely several people who will work to make sure they don't have to see each other. Like the rest of us have our friends running interference with our exes these two have paid staff and support people.
What I want to know is, how did Rosario Dawson go from model Jason Lewis (from Sex & The City) to a dude old enough to be her dad? I just checked and they broke up in 2006, though, that's a while ago. I could have sworn it was just a couple of years ago. Time goes fast when you're gossiping.
Here's the trailer for their upcoming movie, Trance, also starring your lover, James McAvoy, and Vincent Cassal. It's an art heist movie and it looks really good! I loved Slumdog Millionaire, but I never bothered seeing 127 Hours.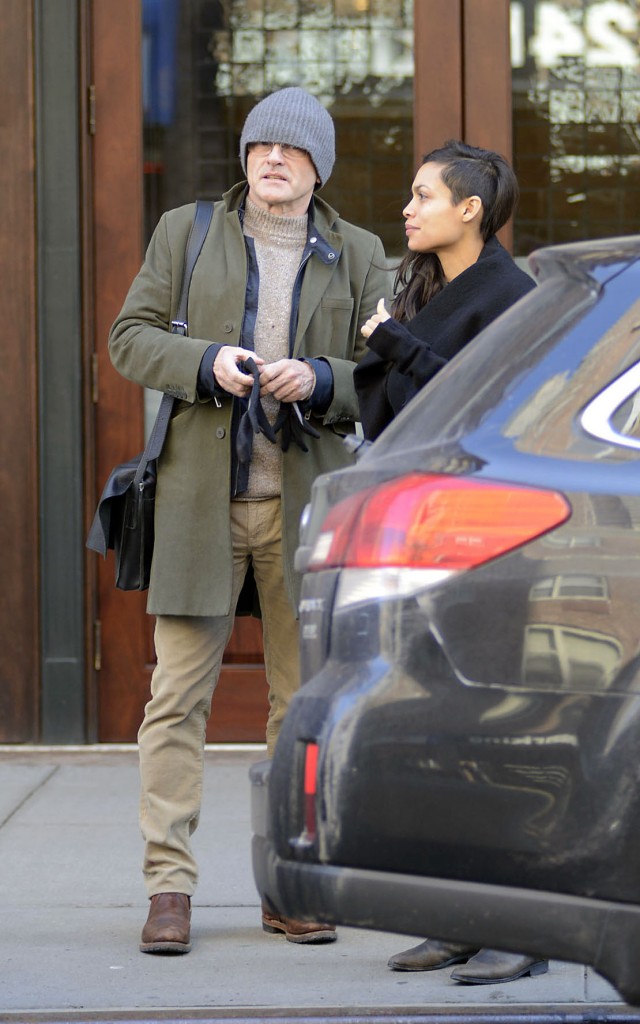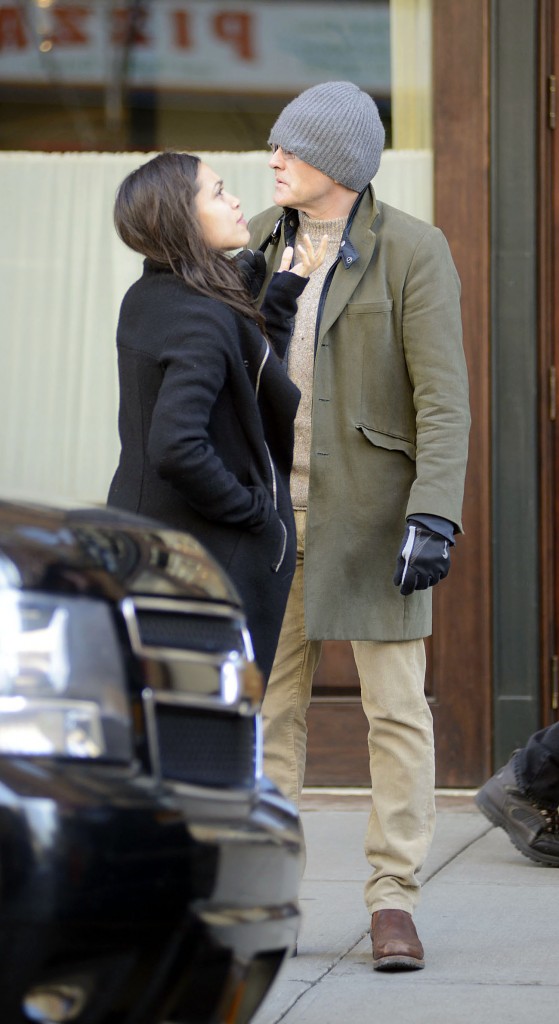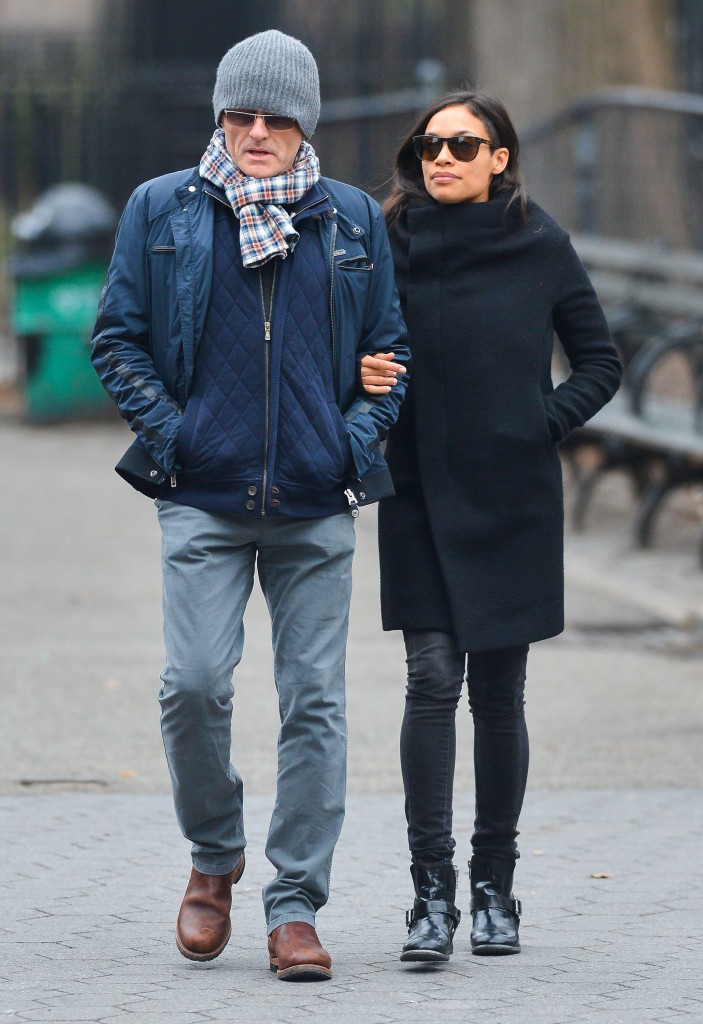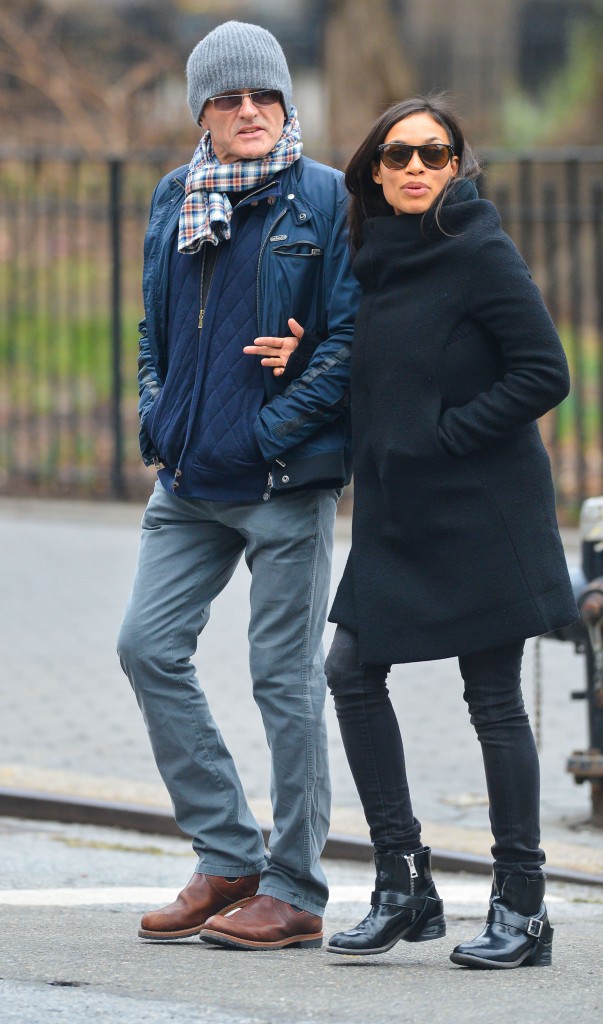 Rosario and Danny are shown in January and Februaru of this year. Credit: WENN.com and FameFlynet