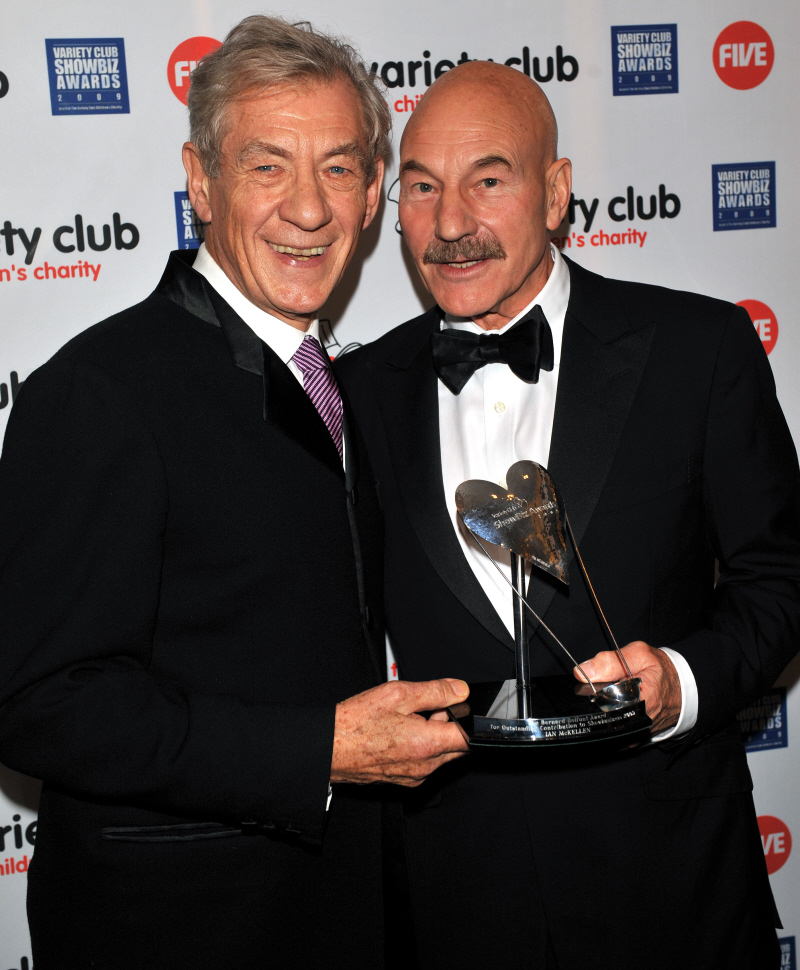 Ian McKellen is going to marry Patrick Stewart!! No, this isn't slash fiction. This is really happening! Sort of. When Sir Ian McKellen appeared on The Jonathan Ross Show over the weekend, Ian explained that Patrick Stewart is engaged (more on that in a second), and Patrick has asked Ian to officiate the wedding. Apparently, Ian was certified to officiate weddings a while ago, and he's only done it once, at a civil ceremony for two dudes. Seriously, though, why doesn't Ian officiate ALL the weddings? He would be amazing at it.
Fanfic writers, your dreams are coming true: Magneto is marrying Professor X. Okay, not exactly. But the actors who play the iconic X-Men characters do have some wedding plans lined up: Sir Ian McKellen will officiate at the upcoming wedding of Sir Patrick Stewart and his fiancée, 35-year-old jazz singer Sunny Ozell.

When the topic of X-Men: Days of Future Past came up during McKellen's appearance on U.K. program The Jonathan Ross Show this weekend, the English actor announced, "I'm going to marry Patrick," provoking some fits of laughter from the audience before he clarified, "How else do you put that? I'm going to officiate at his wedding."

McKellen didn't make it all that clear how he's been certified to officiate at weddings, but he did say that he has presided over a wedding in the U.K. once before "with two guys having a civil partnership. I was crying my eyes out," he said.

When Ross asked McKellen about his choice of attire for that ceremony, McKellen recalled wearing a white gown — "something I bought in India that was rather fetching. You mustn't upstage the bride."

Ross quipped in response, "How can you not upstage [the bride] if you're floating in like some sort of cherub?"

Well, Sir Ian, we don't have any advice about what to wear to your buddy Patrick's wedding, but we will say this: Just be prepared to be bombarded with requests to officiate the weddings of Tolkien fans everywhere in your Gandalf the White garb.
So should we discuss the fact that Patrick Stewart, 72 years old, is going to marry a 35 year old? He is MORE than twice her age. I mean, Patrick Stewart is a really cool guy (for real!), but would you really marry someone more than twice your age?
Here the video of the interview – just go ahead and skip to the 3:30 mark, everything before that is kind of stupid. There's bonus Matt Smith in here, and Ian does flirt with him. Ian talks about Patrick around the 11 minute mark.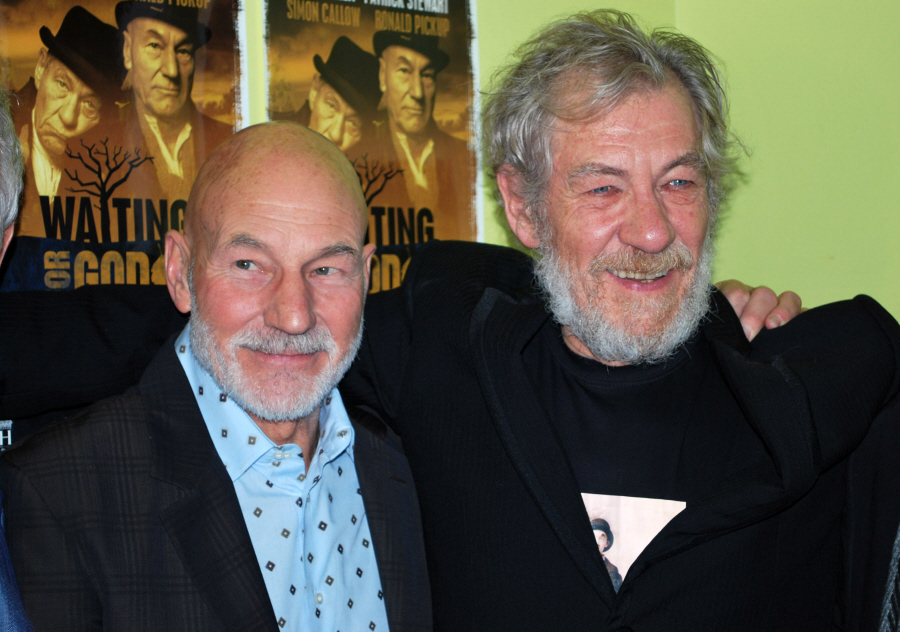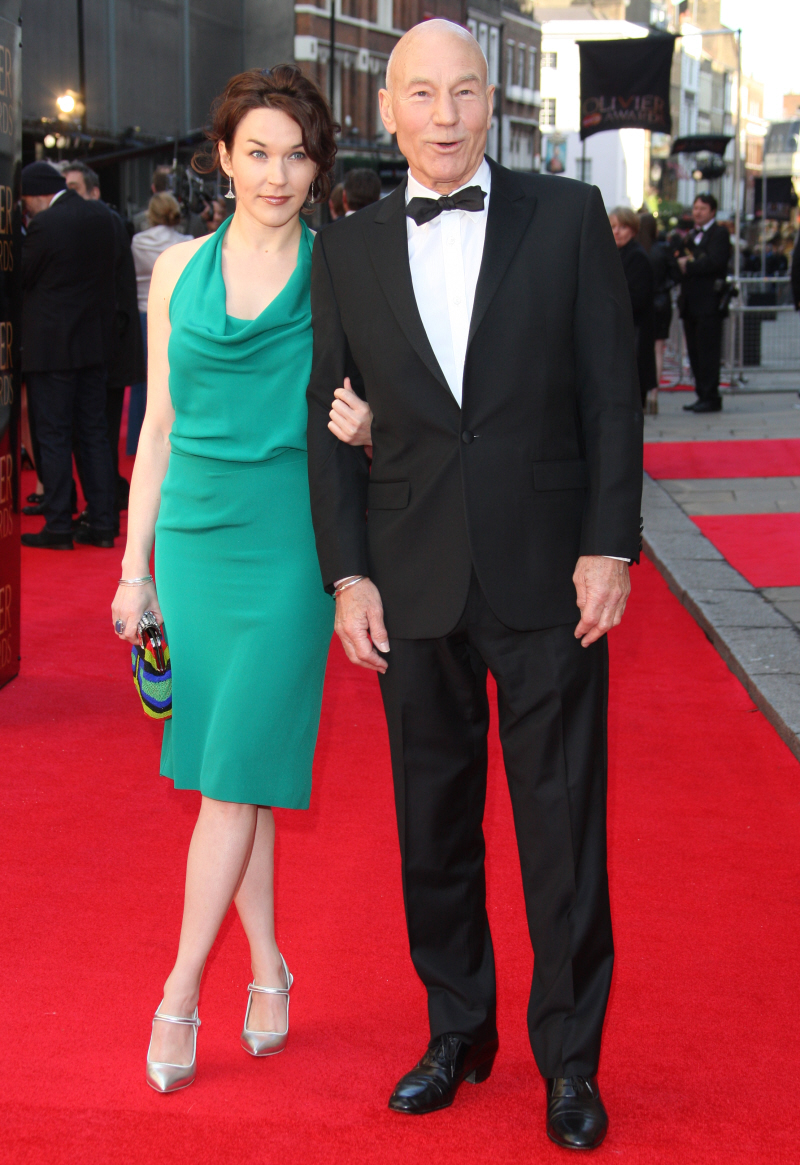 Photos courtesy of WENN.