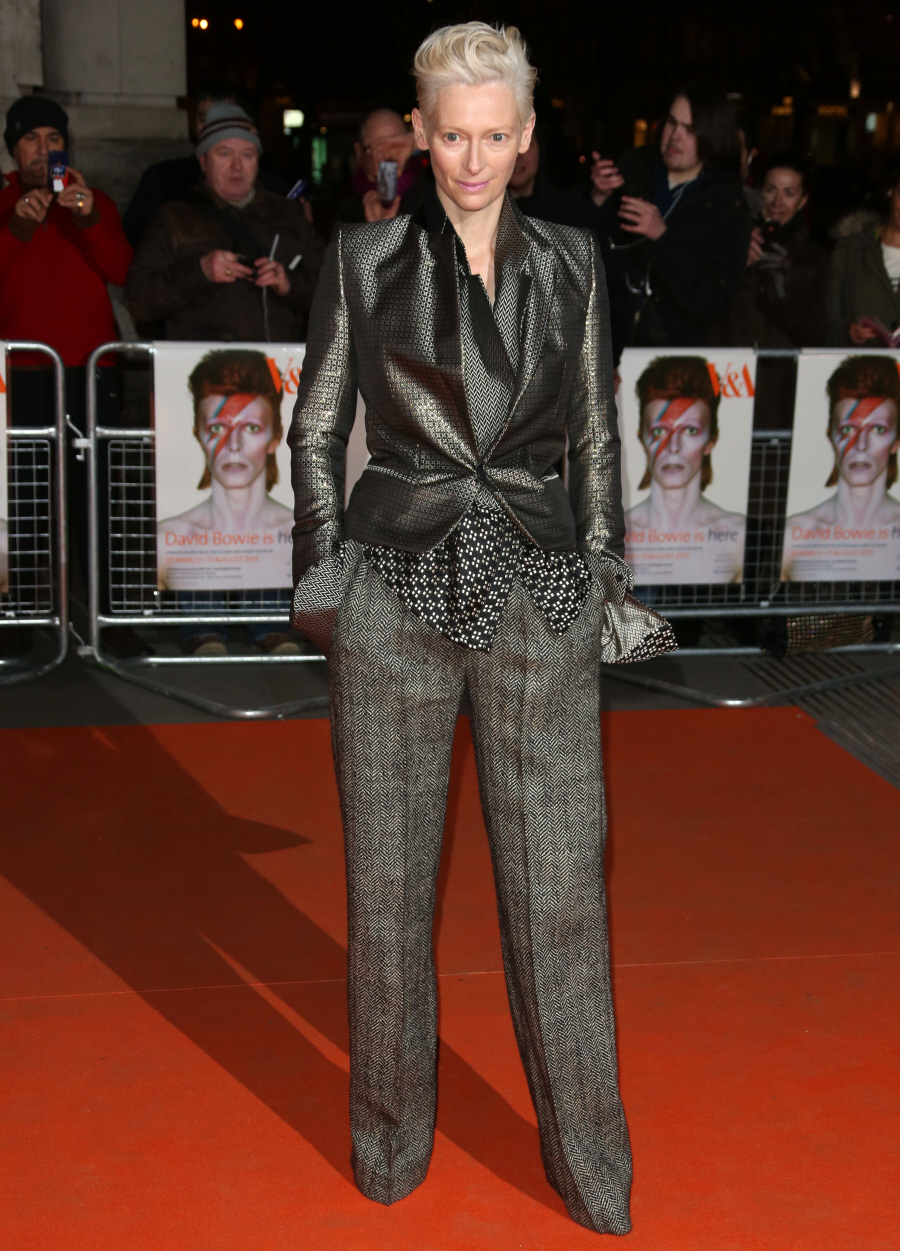 Here are some photos of Tilda Swinton at "David Bowie Is" (the David Bowie exhibition at the Victoria & Albert Museum) on Wednesday night in London. Tilda looked amazing, as always, and I kind of love that Tilda is all up on Bowie these days. They are both righteous aliens, but perhaps they are from different planets and they intrigue each other?
But Tilda isn't just an attendee at art shows these days! The Gothamist reports that Tilda has signed on to BE the art at MoMA (Museum of Modern Art, in New York). Tilda is doing a "surprise performance art piece" called "The Maybe" in which she will appear randomly (as in, no schedule given) at MoMA to lay in a glass box on display. A MoMA source told The Gothamist, "Museum staff doesn't know she's coming until the day of… All that's in the box is cushions and a water jug… Tilda Swinton will be doing unannounced, random performance art pieces sleeping in a glass box in the museum." Like, SHE is "the art". Here's a photo of her performance: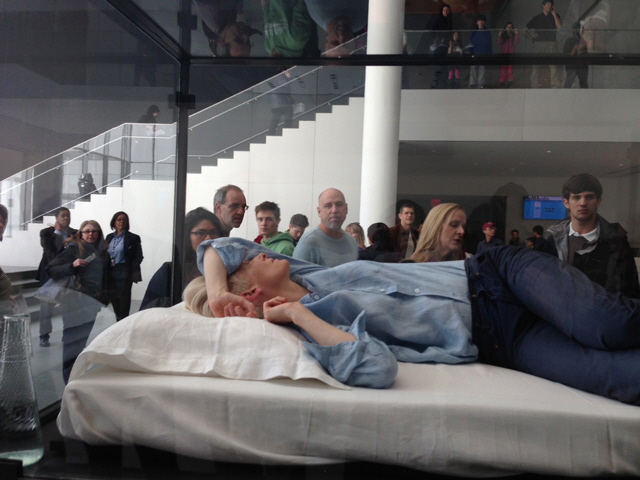 You know what? I don't hate it. If it was James Franco, I would hate it. I would be rolling my eyes and bitching. But it's TILDA. She's one of the few people where I can honestly say, "Yeah, I can see how her naps would be ART." I hope this becomes a thing – I would also like to see Benedict Cumberbatch do a performance art piece like this where he just chilled in a glass box. Without a shirt. Or pants. That art installation would sell out!! Cumberbitches would buy ALL THE TICKETS.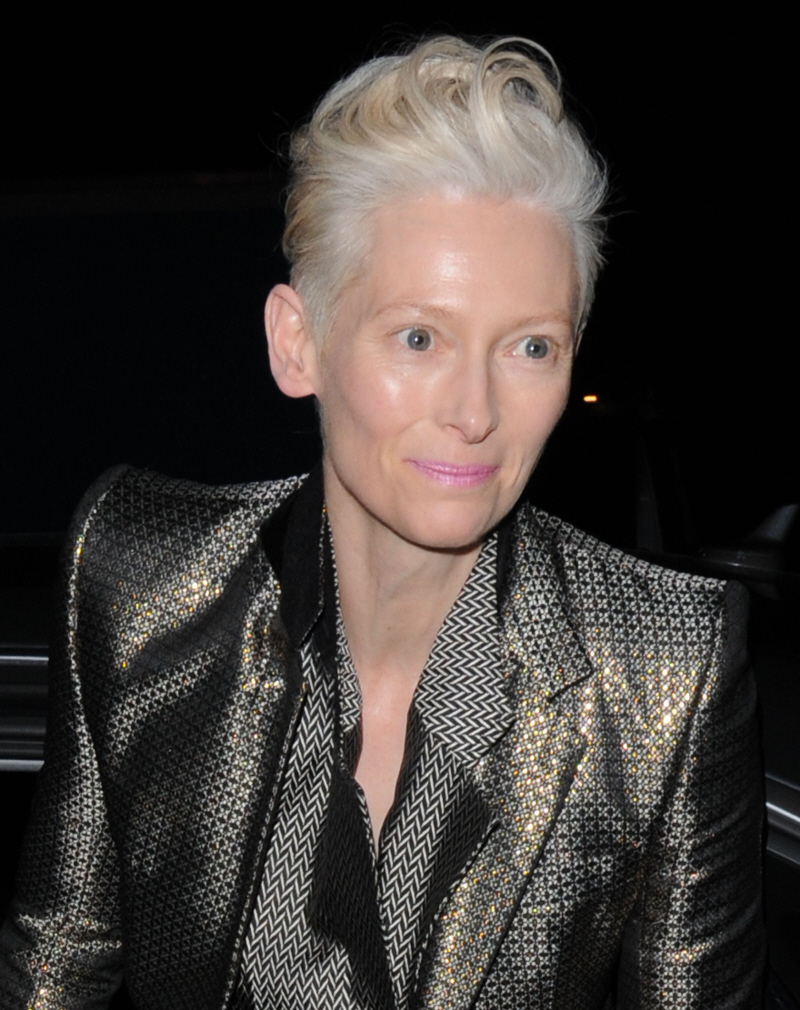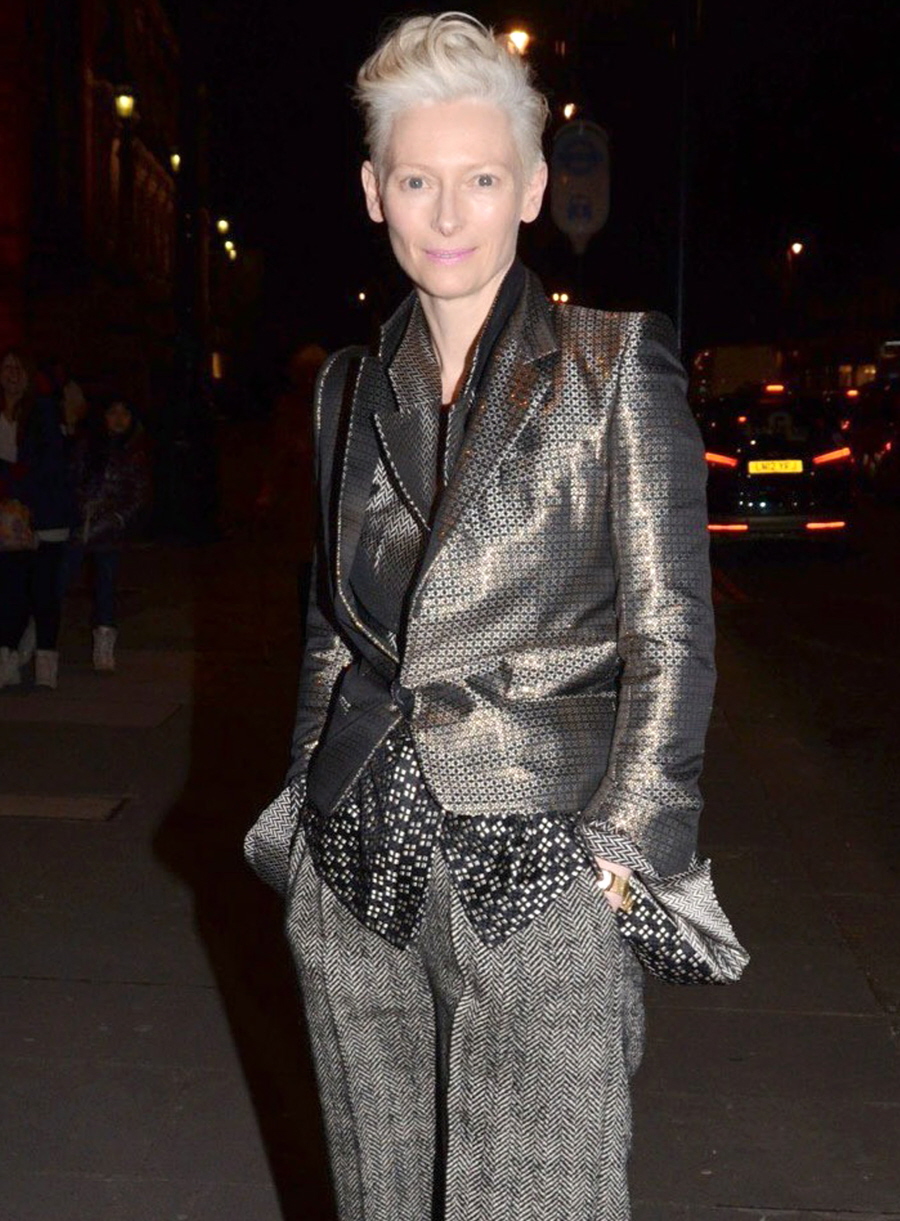 Photos courtesy of Fame/Flynet, Lia Toby/WENN.com & The Gothamist.