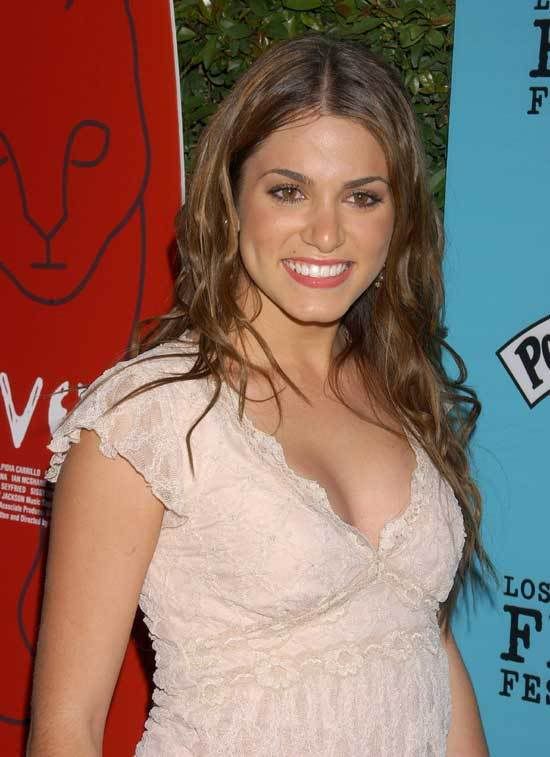 Ryan Phillippe was caught out on a date with O.C. guest star Nikki Reed, who played Ryan's girlfriend on the show last season. She's only 18, and turns 19 in mid May of this year. (Thanks to ashaali on JJB for the ID.)
According to X17, the paparazzi agency who has pictures of the two, with Philippe looking buzzed and Reed covering her face, say his friends kind-of confirmed that she's his new girlfriend, and got all upset at the photographers for some reason. Phillippe seemed to be ok with the fact that pictures were being taken:
We caught Ryan Phillippe last night at Winston's with a new woman! And while Ryan looked pretty pleased with himself and was very cordial with our photogs, Ryan's friends were not so nice. Channing Tatum went postal, threatening our snappers, upset that they had taken pix of Ryan with his new girl (in other words, upset that the spotlight was on Ryan, not him).
Channing and a pal were arguing and threatening our photographers and then chased them in the car, driving really dangerously, according to our snappers. Our guys were worried, they decided to stop at the Santa Monica Police Department to clear things up and well, we caught that on video so stay tuned!
We published faraway pictures of Ryan out with an attractive brunette who sort-of looks like Reed, but I don't think it's her.
Ryan is playing the sad sap card, and told Extra that his divorce with Reese Witherspoon has been difficult and that he hates when paparazzi follow him everywhere, especially to his kid's school.
He said "I have not found balance in my life yet" and "This is the most difficult time in my life." It looks like he's making the best of it, anyway.
Picture from The Bastardly. Current pictures of Philippe out with Reed are on X17.