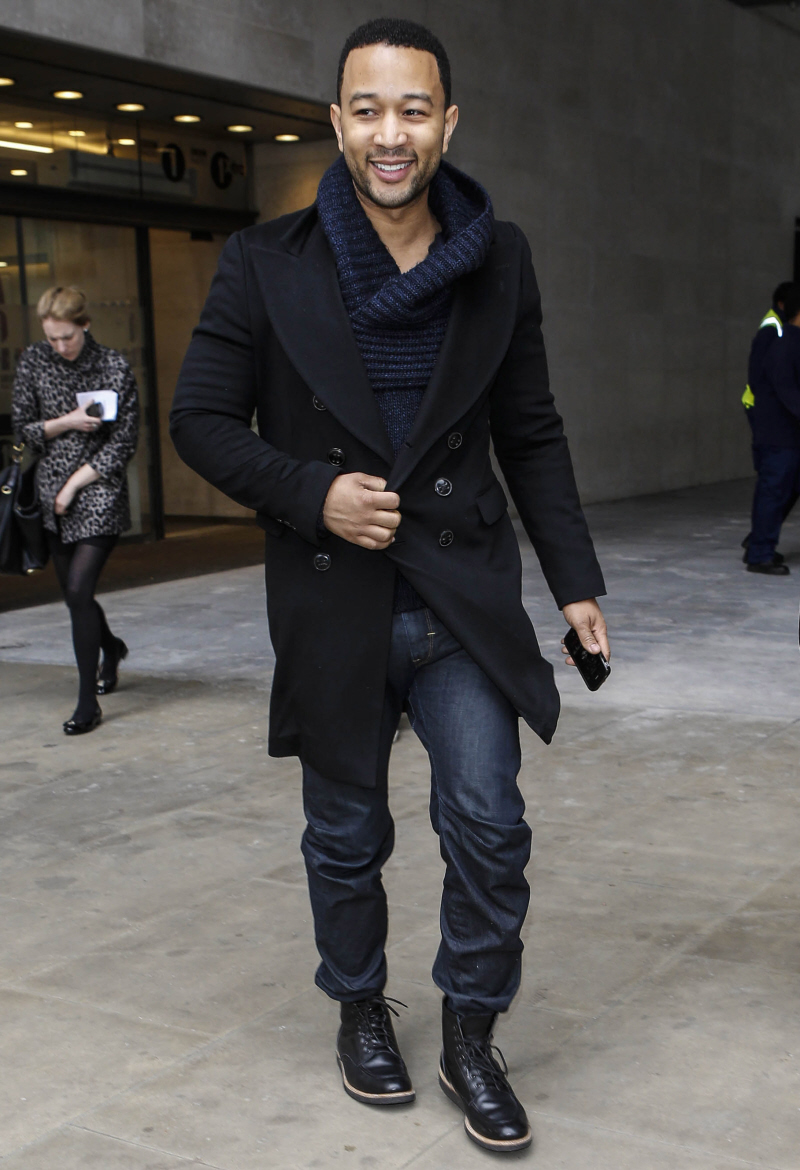 Did you know that John Legend was raised in the Pentecostal church? That's how he got his start in music – he would sing and perform for his church. I found that out when I was watching the PBS series Finding Your Roots, in which Professor Henry Gates researched Legend's family tree and found a TON of interesting information and historical records. Watching Legend on that episode really changed the way I thought about him – before that, I always considered him a sexy soul singer, but he was so chilled out and sweet on that episode, I now think of him as "Aw, what a really nice man."
And now I have further evidence that Legend is just a really decent, lovely man. Legend has worked with the charity Chime For Change for years – it's a charity which "raises funds to improve the lives of women worldwide" – you can see their site here. They work to educate and empower women all over the world. It sounds like a great organization, right? That's enough to make you like Legend, correct? Well, then this will make you swoon:
John Legend announced The Sound of Change Live yesterday, a concert to raise funds and awareness for Chime for Change, a charity which raises funds to improve the lives of women worldwide.

The gig will be at Twickenham Stadium, south London, on June 1 this year, and will feature performances from Florence & The Machine, Beyoncé, Ellie Goulding and BBC Sound of 2013 band, Haim. Producer and musician Timbaland will also be joining Legend on the line-up.

At a press conference for the event, Legend explained his commitment to the charity, which aims to promote and empower women internationally.

He said: "All men should be feminists. If men care about women's rights the world will be a better place." The singer, who has won nine Grammy awards and has collaborated with Kanye West, Jay-Z, Alicia Keys and The Roots, cited his mother as an inspiration.

Legend said: "We are better off when women are empowered – it leads to a better society."
Are you totally jealous of John's fiancée Chrissy Teigen now? I am. Before yesterday, I didn't know that Legend was so involved with the cause of empowering and educating women internationally, and I didn't know he considers himself a feminist. God, he's just… lovely. I want him.
Also: I really want his blue sweater in these photos. That's an amazing sweater. Since John is a feminist, he'll give it to me, right?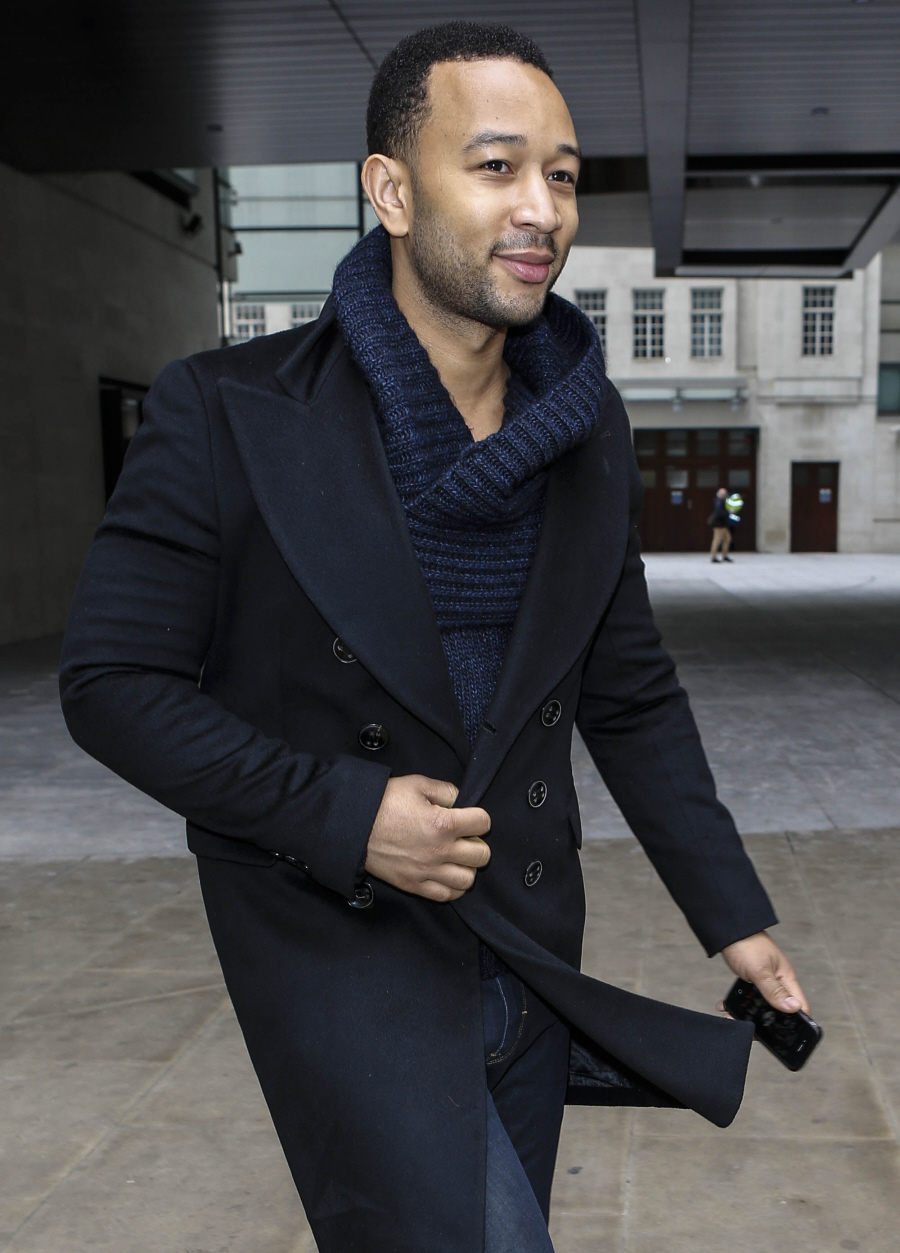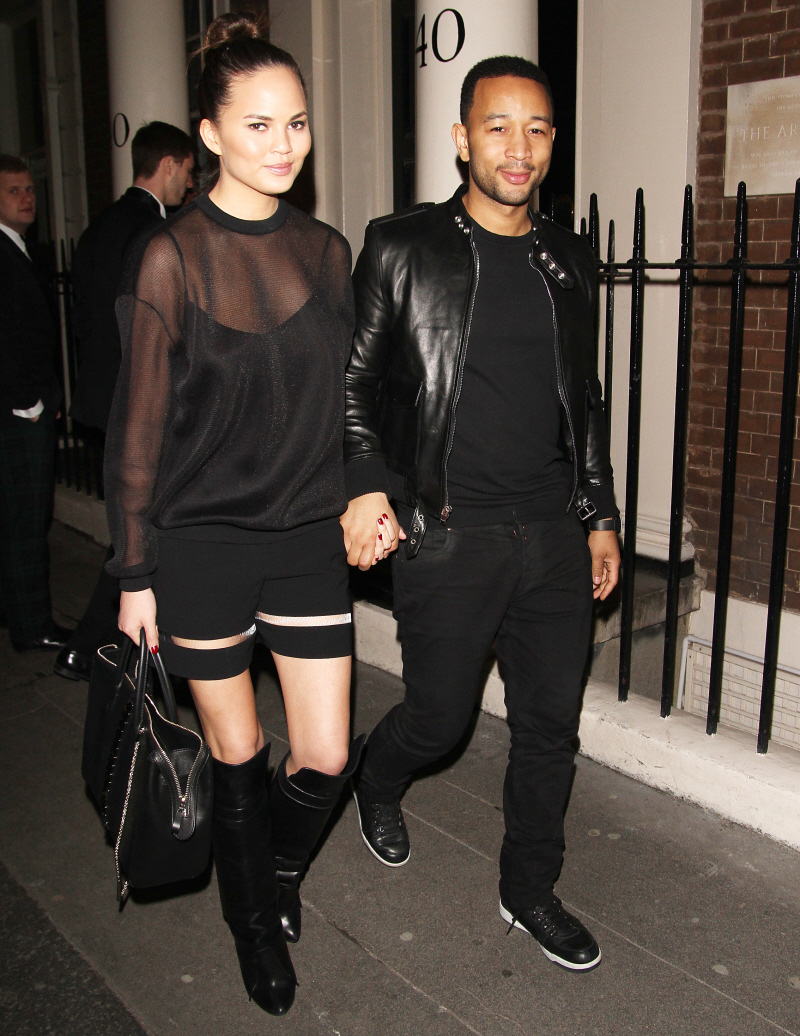 Photos courtesy of WENN.