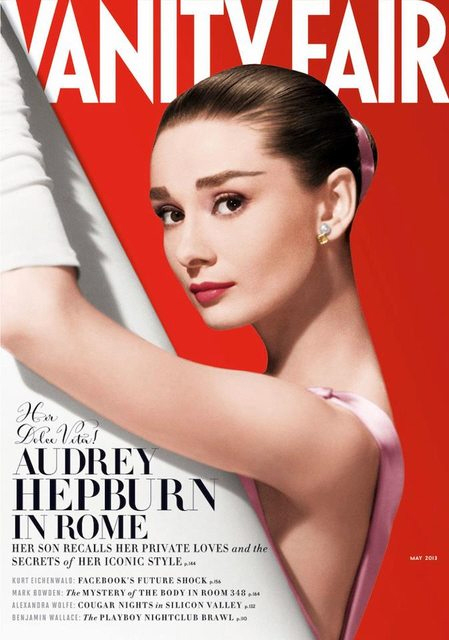 It's gotten to the point where Vanity Fair's "dead celebrity" issues are something of a joke within media circles. It's like VF thinks there are no interesting living celebrities so a few times a year, they promote some "never before told" story about the Kennedys, or Marilyn Monroe or Elizabeth Taylor or something. I've lost count of how many Kennedy and Marilyn covers Vanity Fair has run over the past four years. So for the May issue, VF decided to do another dead-celebrity cover, this time with Audrey Hepburn. Now, I LOVE Audrey, and I've read a couple of biographies about her, so why do I feel icky about this cover? I don't know. It just seems like dead-celebrity fetishism on Vanity Fair's part. The gist of the cover story is that they're interviewing Audrey's son Luca, who is working on a book about his mom's love affair with Rome.
"She didn't live a life secluded or behind bars; she would walk around and everybody knew her. She was part of the city. The majority of these photos are in the streets," Audrey Hepburn's son Luca Dotti tells Vanity Fair's Laura Jacobs about the time his mother spent in Rome. To prepare for his new book Audrey in Rome, Dotti gathered some 2,500 photos from the archives of the Reporters Associati that capture his mother throughout the Eternal City. Dotti says what struck him the most was that "even in these candid shots she was always herself—perfect."

Reflecting on his mother's signature style, evidenced in many of the images in the book, Dotti remembers that scarves were her vice. "Well, it wasn't like Imelda Marcos and shoes," he says. "She had, like every woman, maybe 30 or 40. It was a good way to be in disguise, big sunglasses and a scarf. Occasionally she was able to do her shopping without having all the crowds behind."

Hepburn's iconic look was, according to her son, what she thought of as "a good mixture of defects." Dotti explains, "She thought she had a big nose and big feet, and she was too skinny and not enough breast. She would look in the mirror and say, 'I don't understand why people see me as beautiful.' "

He also remembers that aging never scared Hepburn. "She was always a little bit surprised by the efforts women made to look young," Dotti recalls. "She was actually very happy about growing older because it meant more time for herself, more time for her family, and separation from the frenzy of youth and beauty that is Hollywood. She was very strict about everybody's time in life." Though, adds Dotti, "The only big regret I have, and she would have had, is not knowing her grandchildren. Because she would have been a fantastic grandmother—cooking cakes, keeping the grandchildren on every occasion, and telling them stories."

Of his parents' marital struggles, Dotti says, "This is a speculation I'm making, but also a fact. She was 40 [when she married] but at the same time so much older than 40 because of all the success and history behind her. And my father was 10 years younger. To be around a woman who has been an icon for many years, and you're a young doctor, for a man it makes a difference. If that equation was reversed, if my father was the one 10 years older and a little bit more secure, it would have probably worked out better."

When asked in what way his mother remains most physically present in his life, Dotti says, "Through scent." Not perfume, but "the light sensation of a smell," Dotti says his mother preferred. "We joked a lot together about the fact that both she and I have a very good sense of smell. So there are certain scents, you know, a certain cake, or a flower, things like that. It's not so physical, but it's powerful. And every spring, especially here in Rome, you have this smell of orange blossom in the air. Spring is coming and it was her favorite season. It makes me think of her."
Sigh… this reminds me of my dad. My dad loved Audrey. Audrey and Ingrid Bergman were his favorite actresses. I always think that's interesting about Audrey – men absolutely adored her. She was a style icon adored by women, of course, but men loved Audrey too. Was it her doe eyes? Her inherent sweetness? That beautiful pixie face? Her girlishness? A combination of everything?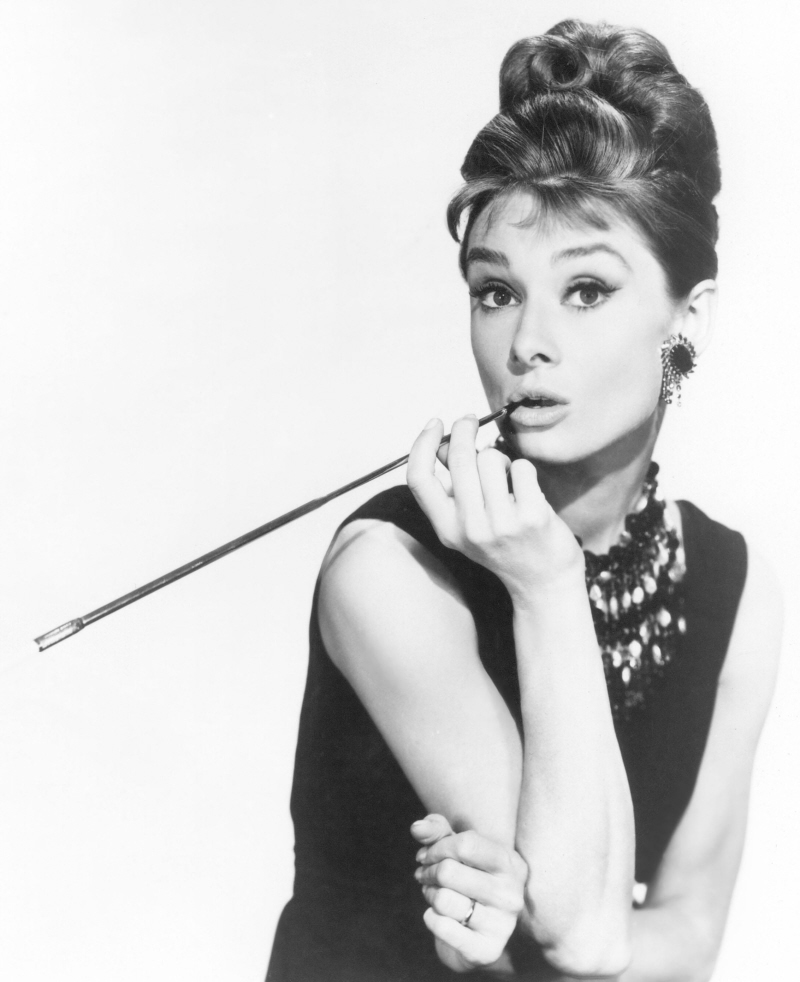 Cover courtesy of VF, additional photos by WENN.