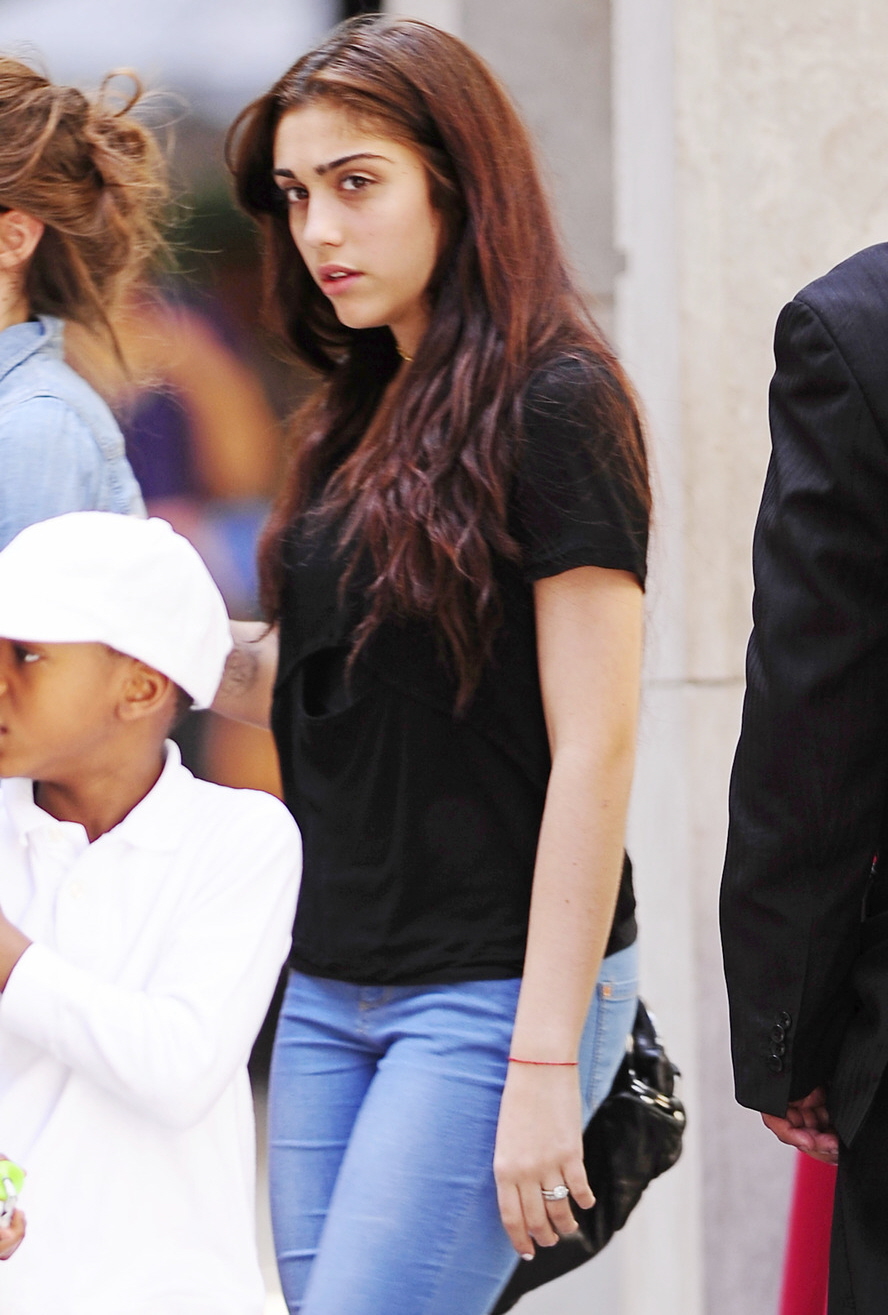 This information will probably only be interesting to people who watched season 2 of Homeland. You know the kid who played the Vice President's son Finn? Finn got involved with Dana Brody, Nicolas Brody's teenage daughter. Spoiler for last season: Finn and Dana had a quick courtship but on their first date, Finn ditched his Secret Service protection and ended up pulling a hit-and-run on a pedestrian, and then Dana and Finn had a terrible secret that haunted their storylines for the whole season. Anyway, Finn is played by Timothée Chalamet, and apparently Chalamet goes to La Guardia High School of Music & Art. That is coincidentally Lourdes Leon's school too. So they met and fell in love and now it's super-cute.
Madonna's 16-year-old daughter, Lourdes Leon, has been dating "Homeland" star Timothée Chalamet, who plays the vice president's son Finn Walden on the hit "Showtime" series, Page Six can exclusively reveal.

The pair met at La Guardia High School of Music & Art & Performing Arts on the Upper West Side, where Timothée's in the class of 2013. Lourdes, who is reportedly studying drama, graduates next year from the school, which was the inspiration for the 1980 film "Fame."

A source told us, "It's common knowledge at the school that the pair are dating." When contacted about the teenage romance, a spokeswoman for Madonna declined to comment. Reps for Timothée didn't get back to us last night.

New York Magazine recently featured Lourdes and Timothée, along with other students at the school, in its "Reasons To Love New York" issue, under, "Because La Guardia High School Is Still Churning Out Talent."

Timothée also appeared in USA Network's "Royal Pains," but is best known for playing the son of Vice President Walden on "Homeland" who accidentally kills a pedestrian during a joy ride around Washington, DC, with Sgt. Nicholas Brody's daughter Dana, played by Morgan Saylor.

Lourdes is Madonna's daughter with actor and personal trainer Carlos Leon, who, incidentally, is marrying his Danish girlfriend Bettina Holtz this summer.

Leon, who starred in the 2011 movie "Immigration Tango," is famously protective over Lourdes. He told People at the time of the film's release, "I got the best thing out of that relationship, and that's my daughter. My daughter is everything to me."

He said Lourdes, then 14, wasn't dating yet, but he knew it was coming: "I'm dreading it . . . because she's my little girl. I want her to stay young forever. I'm already overprotective, so when the time comes, I will be ready to have a talk with the guy she brings through the door. He better be ready, because I'll give him the rundown!"
From the way he's being described, I would say that Chalamet is probably 17 or 18 years old, which to me is a perfectly acceptable age for a 16-year-old Lourdes. While I think Finn was poorly written on Homeland (all of the child characters are poorly written, it's a problem), Chalamet did make an impression on me. He was exactly the kind of kid I would have gone for if I was Dana Brody – he seemed sensitive, but take-charge. He wasn't just some dumb jock-type. He pursued Dana, and she liked it. And then it all went to hell. And then some other stuff happened (spoiler!) and I seriously doubt we'll be seeing Finn again.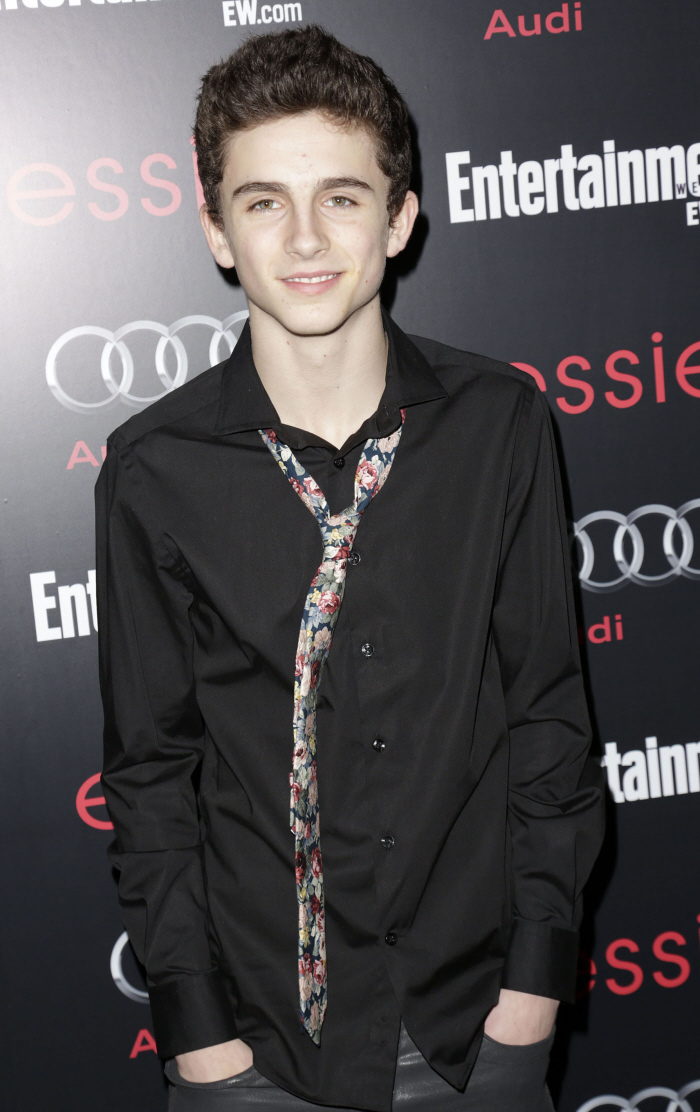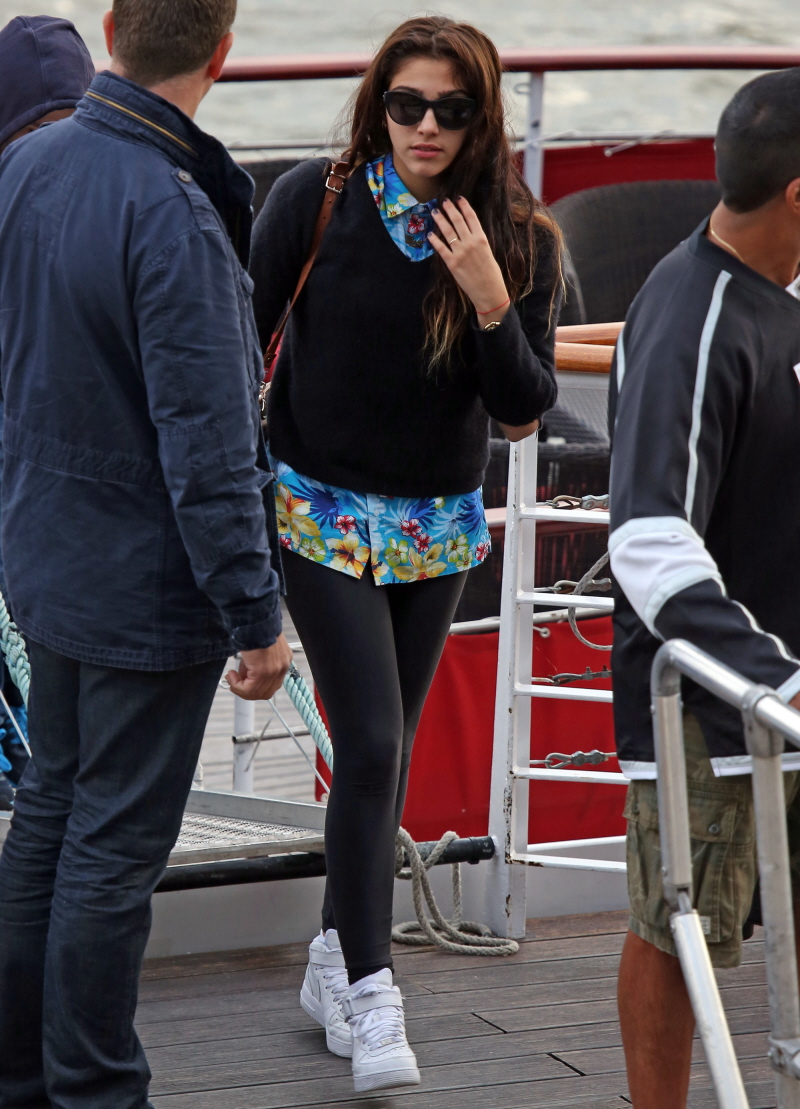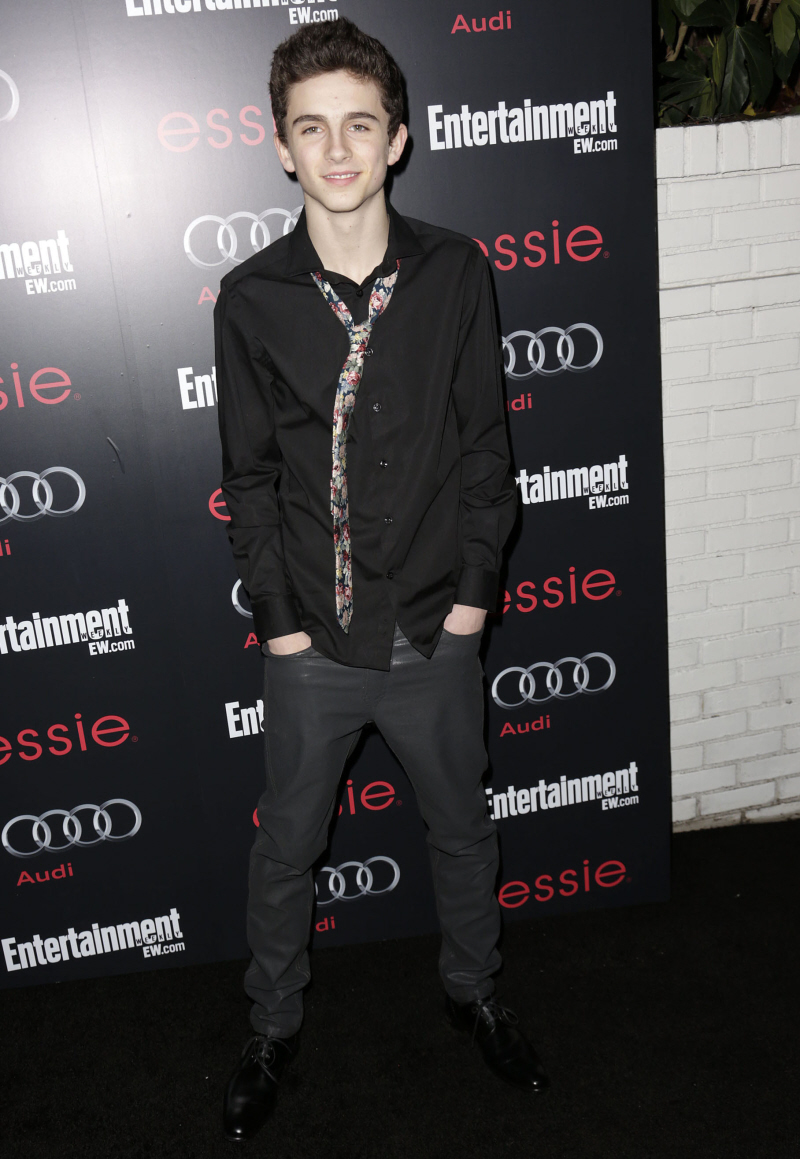 Photos courtesy of WENN, Fame/Flynet and Pacific Coast News.