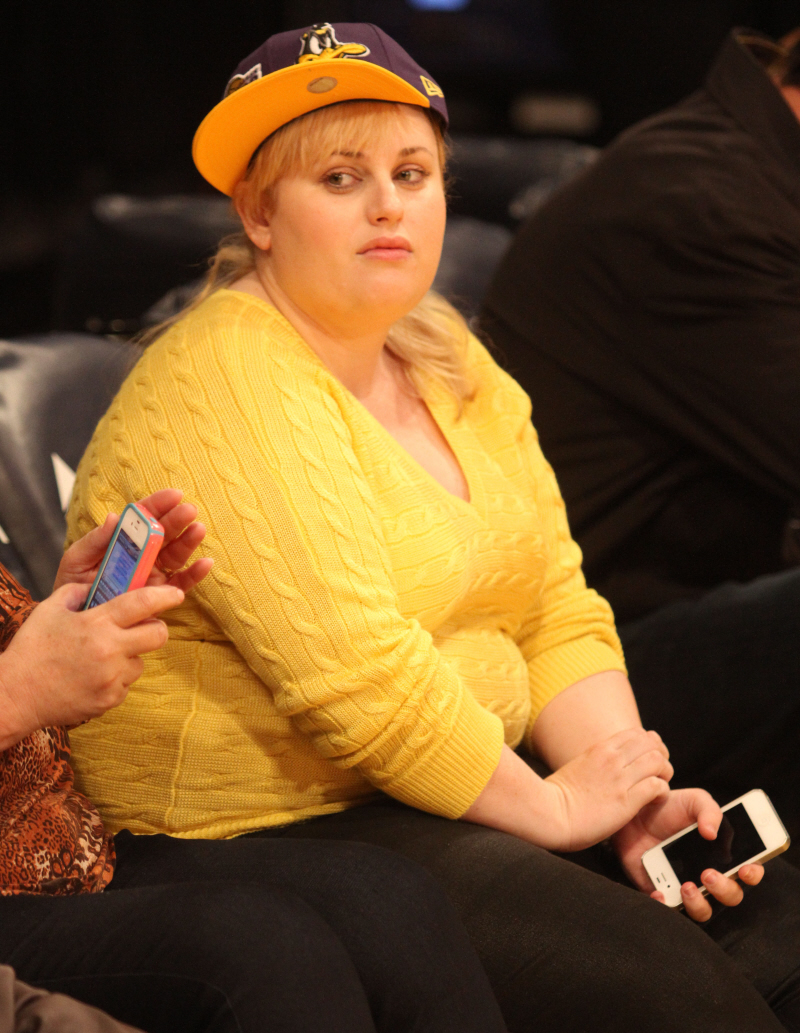 Do you love Rebel Wilson as much as I love her? She's amazing, isn't she? One of my dirty little secrets is that I saw Pitch Perfect in the theater and I loved it, and it was all because of Rebel and Anna Kendrick. Rebel is also on Twitter, and her tweets strike the perfect balance of humor, humility and self-promotion. Rebel is in the new Michael Bay movie Pain & Gain (I KNOW) and she's also hosting the MTV Movie Awards, which air this Sunday. I think I might try to watch her opening…? I don't know, though. Sunday nights are intense for me. Game of Thrones, Call the Midwife (RIGHT?), The Good Wife and Mad Men?!?! It's intense.
Anyway, Rebel appeared on The Tonight Show and she told a hilarious story about Russell Crowe. I LOVE HER.
Rebel Wilson revealed that fellow Aussie actor Russell Crowe once hurled an f-bomb at her.

During a chat on "The Tonight Show with Jay Leno" last night, the brassy comedienne explained how she won the Nicole Kidman Scholarship while studying acting at the Australian Theater for Young People.

"Nicole paid for everything!" Wilson, 27, exclaimed. "An apartment, going to see Broadway shows…she doesn't know about that."

When Leno asked if she ever thanked Kidman, Wilson replied, "One time in Sydney I saw her having dinner with Russell Crowe and I go, "Ok. Now's my chance. I'm going to say thank you."

"But before I could say anything Russell Crowe just turns to me and says, 'F–k off!' just put my head down and walked away."

Despite the Crowe-blow, Wilson appears to have no hard feelings. She's also had a banner year with a breakout role in "Pitch Perfect" and will be hosting Sunday's MTV Movie Awards.
Does this story surprise anyone? That Russell Crowe tells random people to "f—k off"? I would imagine that Russell will be slightly embarrassed to hear this and he'll probably seek out Rebel.
Here's Rebel talking about Channing Tatum. This is a perfect example of why people love Rebel AND why they love Channing.
She tweeted a photo from the filming of those promos too: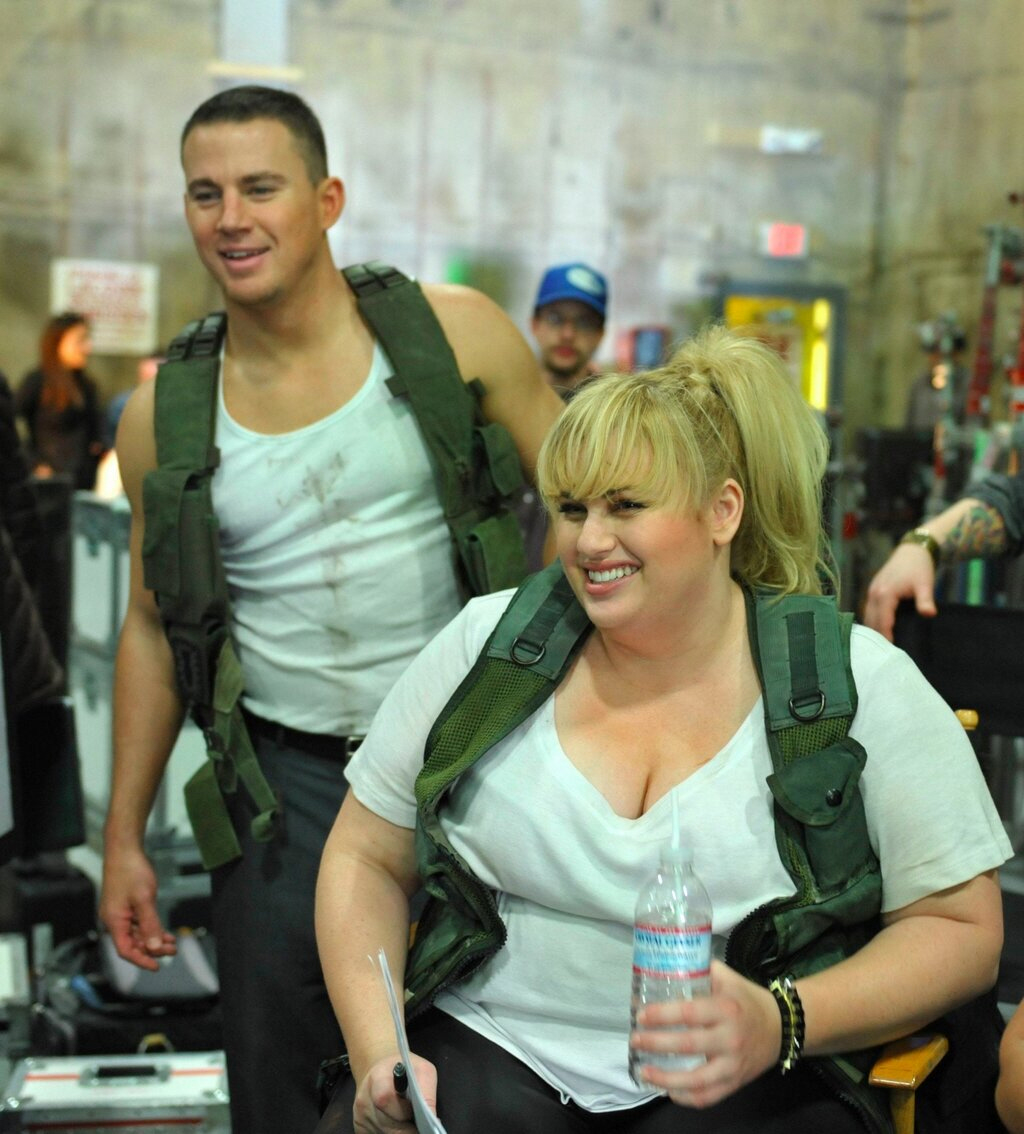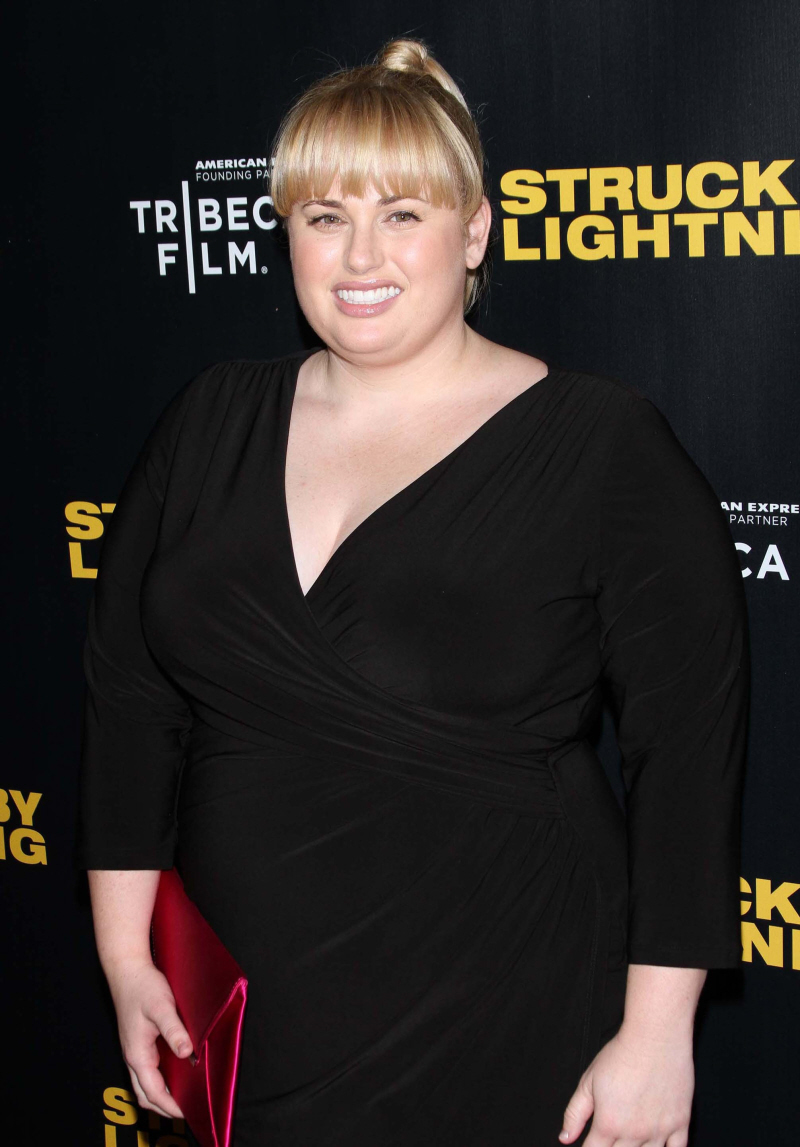 Photos courtesy of WENN, Rebel's Twitter.