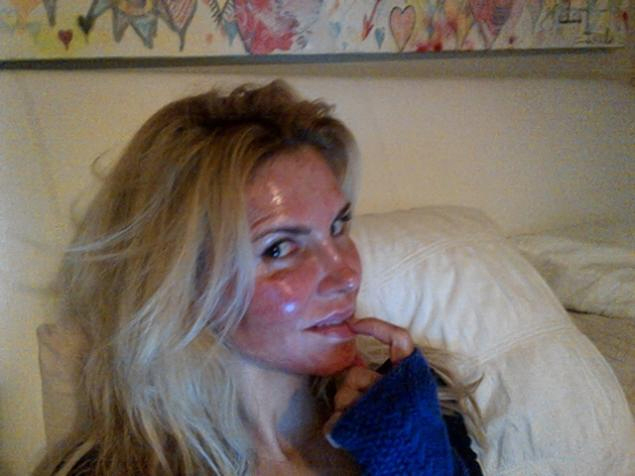 OMG. Right?! Yesterday, Brandi Glanville tweeted the above photo (I think she deleted it later, because I can't find it on her Twitter feed). Brandi told her Twitter followers, "Doctor said he could get rid of my melasma. It was to hard for my skin. Still healing, its been depressing #skinobsessed." You can read about melasma here – it's basically skin discoloration, etc.
I'm guessing that Brandi's dermatologist gave her some really hardcore chemical peel, maybe? I'm so afraid of chemical peels. My skin is so sensitive, I'm sure if I ever got one, the result would be like this or worse. I would be the 1% that never recovered from a chemical peel. But I'm guessing Brandi will recover. Her face looks burned, for sure, but she sort of looks like she just got a really awful sunburn, right?
Brandi's been doing a lot of stuff to her skin recently. Last month, when I wrote about her crazy leather outfit and little glovelets, she tweeted me saying that she built her outfit around the gloves because she had a bad burn on her hand: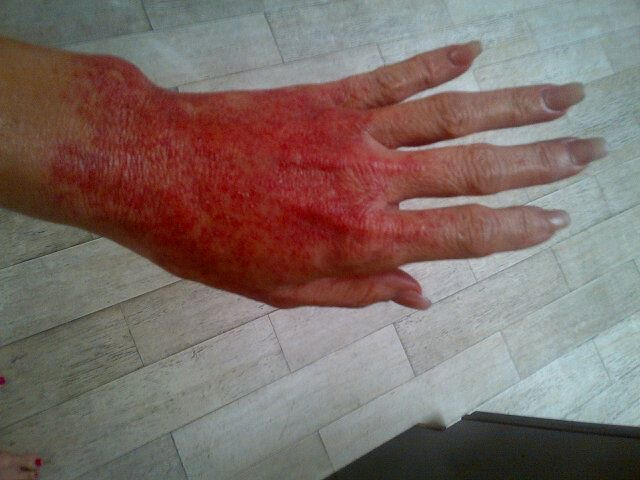 I think she just got burned on the one hand, though? Which says to me that it could be a cooking burn, either oil or boiling water. Ugh.
Anyway, I hope Brandi gets better soon. I would imagine that her face will start to peel in a few days. Ugh. Gross.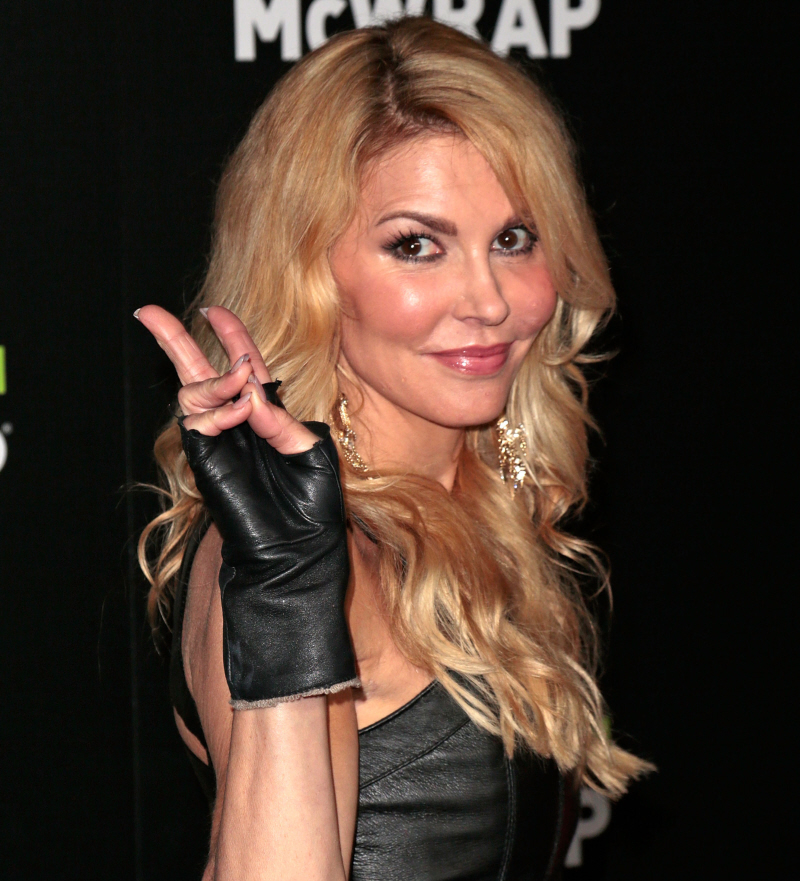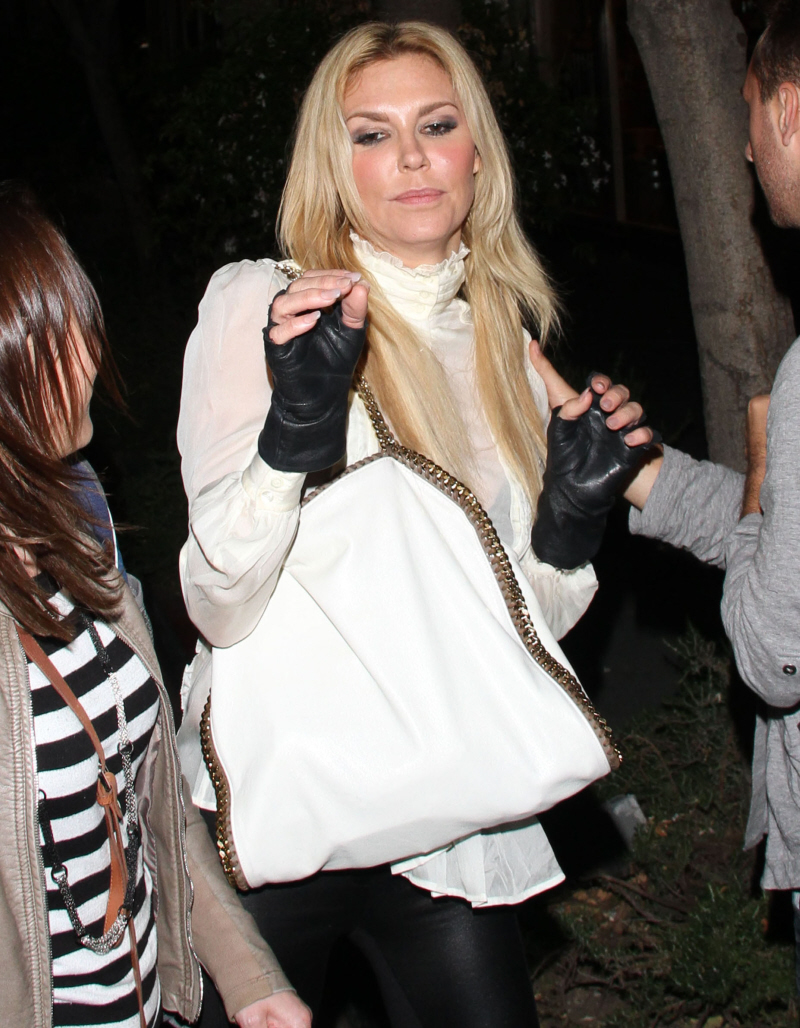 Photos courtesy of Brandi's Twitter, WENN.