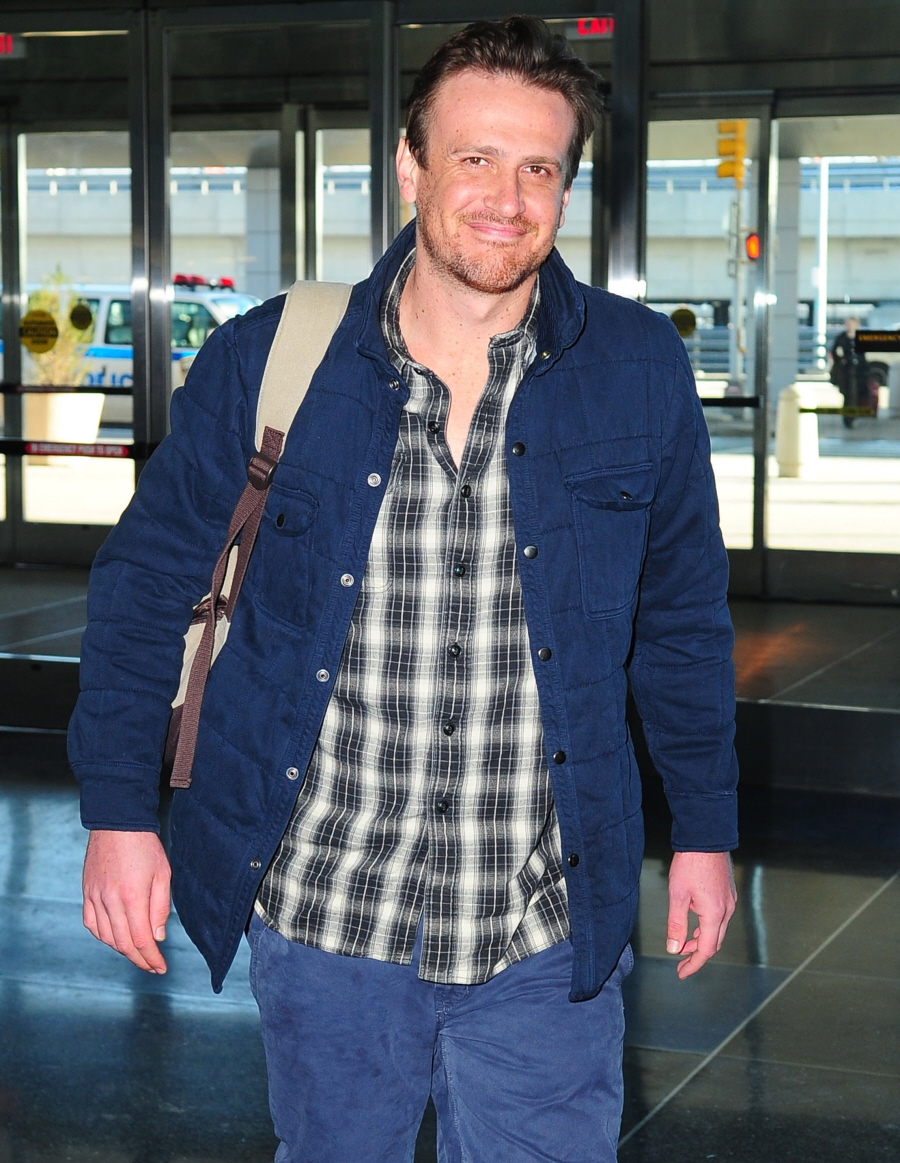 Ugh, this makes me sad. Radar reports/claims that Jason Segel (they misspell his name as "Segal" throughout the story) has been battling an addiction to alcohol after his split from Michelle Williams several months ago, and that Jason has now doing the Alcoholics Anonymous program and going to meetings. LaineyGossip had a blind item which seemed to be about this situation too (although some of you claimed it was about some other couple). I feel weird about discussing what went down during an anonymous meeting, though – but I guess Radar has a source within the meeting? That's really gross and defeats the whole purpose of AA. If Jason wanted to sue Radar, he would probably win.
How I Met Your Mother star Jason Segal has checked himself into alcoholics anonymous in a desperate bid to win his battle with booze in the wake of his heartbreaking split from Michelle Williams, RadarOnline.com has exclusively learned. The 33-year-old actor's drinking was so out of control that he decided to attend a 12-step meeting on March 2 in Hollywood, Calif. in a desperate bid to save himself, according to a source.

"I have been sober for 12 days," Segal, who starred alongside reformed alcoholic Russell Brand in Forgetting Sarah Marshall, told fellow attendees at the mutual support meeting.

"He told everyone it's time that he stops drinking, for good."

Segal stayed for more than an hour listening to other people's stories about their battles against alcohol addiction, the source added. A drinker for years, Segal is now determined to reclaim his life after Williams ended their year-long romance in mid-February. Williams, the ex of late Oscar winning actor Heath Ledger, wasn't able to make a long-term commitment to Segal, leaving him devastated, according to sources.

"She cares a great deal for Jason but is not ready to make a commitment," an insider said. "Maybe if they were together day-to-day, she would have more confidence in a future. But not at this time."

Williams, 32, and Segal, began dating in 2012 and were photographed as recently as January in Cancun. Another insider cited long distance as the primary reason for the split. Williams lives in Brooklyn with her daughter Matilda, 7, and Segal is based in Los Angeles, where his hit CBS sitcom is taped.

"Jason never got rid of his place in L.A., and Michelle's life with (daughter) Matilda was and has always been in New York," another source said. "While Jason made every effort to make them a priority in his life — and they were top priority — he still couldn't drop everything and leave his life and career in L.A."

In the past, Segal hadn't shied away from from his wild partying and heavy boozing. In 2011, a bumbling drunk Segal answered paparazzo's questions outside a Los Angeles nightspot. He also starred in a viral video that hit YouTube, clutching a drink and serenading a fan with a karaoke version of Van Morrison's "Brown Eyed Girl" in Ann Arbor, Mich. in 2011. The actor was shooting The Five-Year Engagement at the time.
If it's true and Jason is in the program and he genuinely wants to get help, good for him. Good for him for seeking help before he committed some crime or before he destroyed his career. I hope he realizes his sobriety is about him, not about Michelle and not about "proving" himself to her. I don't think that's the way recovery works. You have to get sober because you want to get sober, because you want to change your life. Good luck, Jason!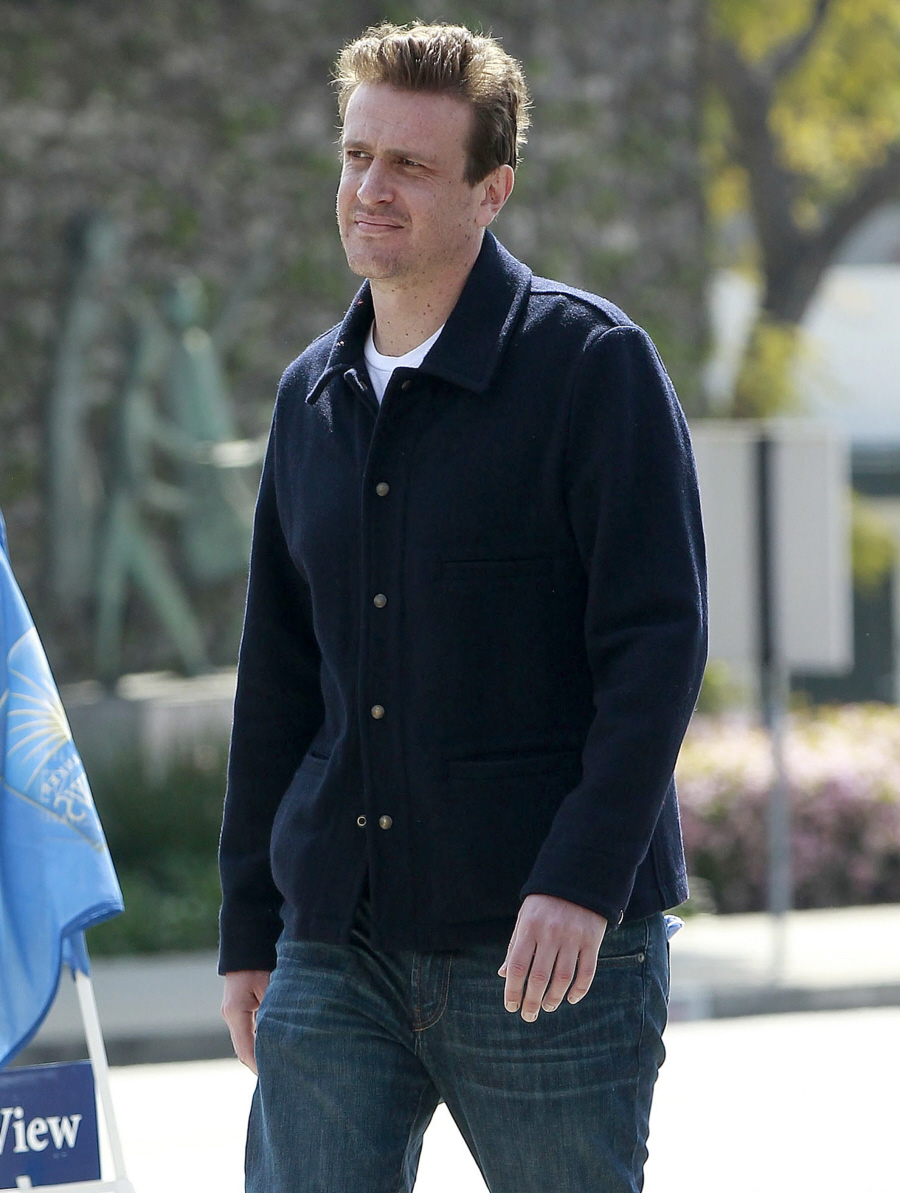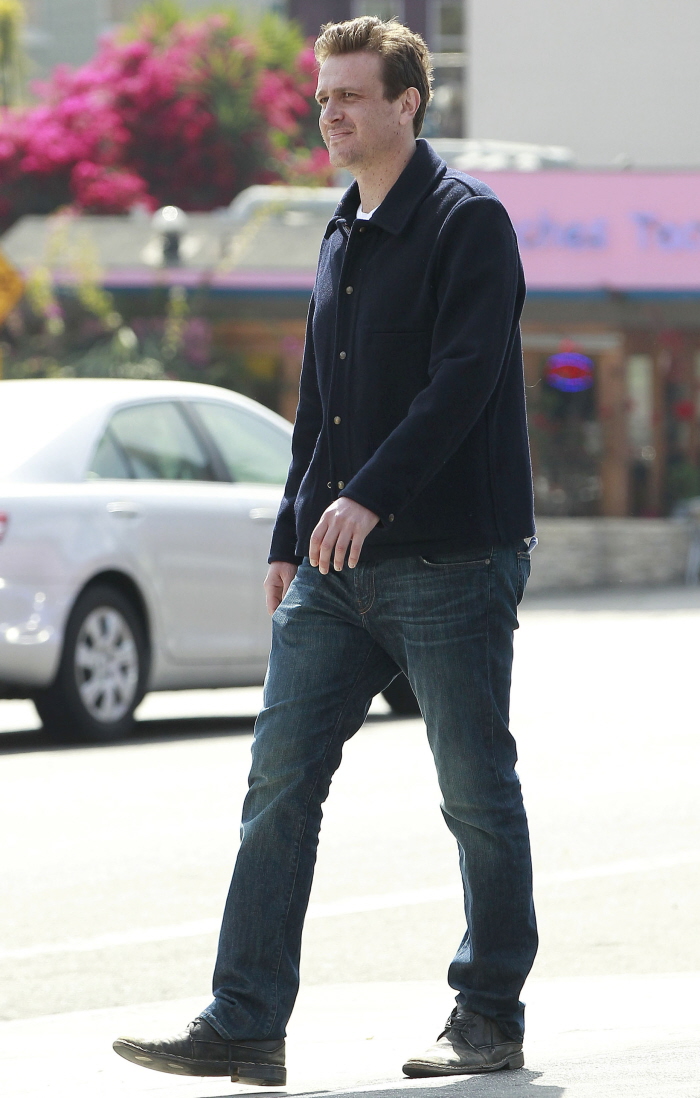 Photos courtesy of Fame/Flynet.