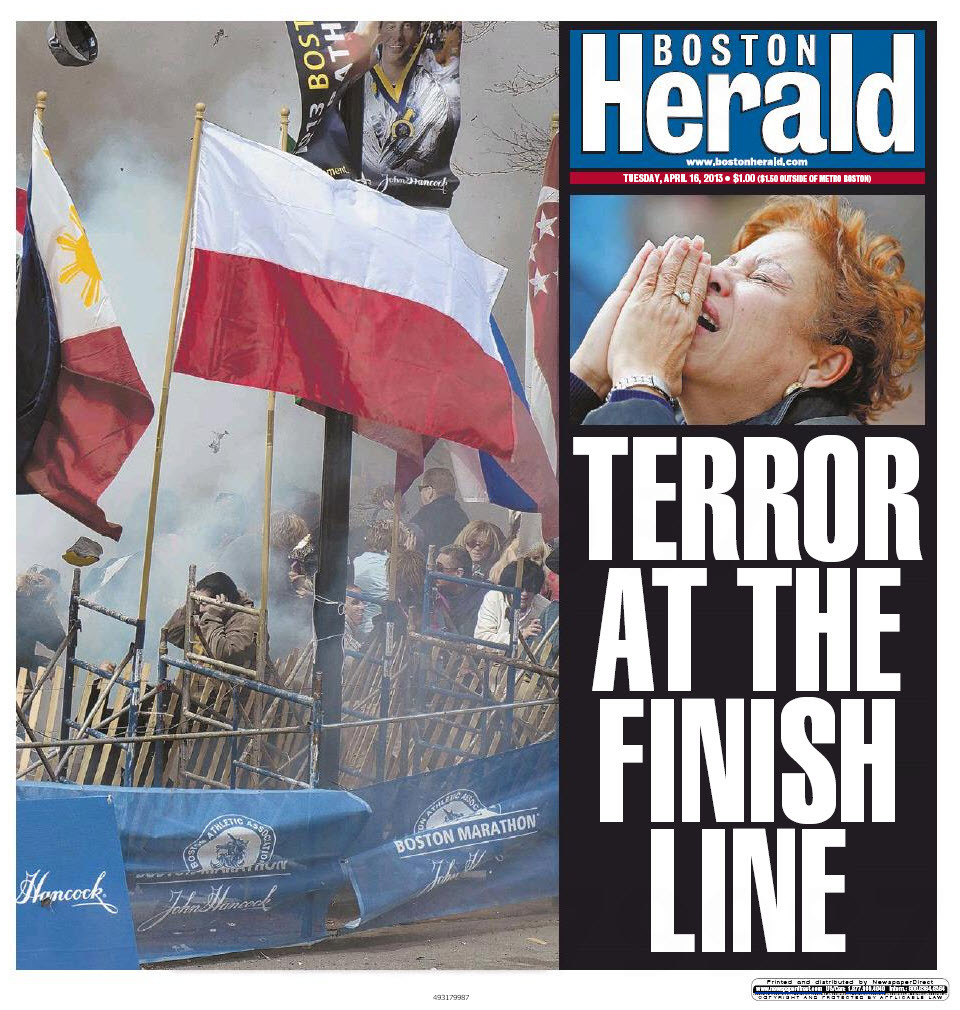 All of you are aware by now that yesterday brought us the awful tragedy of explosions at the finish line of the Boston Marathon. As of this morning, information is still forthcoming and will be for quite some time. According to CNN, three people are dead (including an 8-year-old boy who wanted to watch his father finish), and over a hundred more were injured with many victims suffering lost limbs. Police have searched an apartment in connection with the explosions, but the investigation is still in its very early stages.
This is the worst terror attack on US soil since 9/11, and the sheer timing of the explosions — which went off at about 4:09, the average finish time on the Boston course — is chilling. Just about everyone realizes the Boston Marathon is huge in terms of the sport. Any runner can tell you that it's easily the most prestigious race in the entire country and one that you will work for many years to qualify for, if ever. Only the best of the best make it to Boston at any point in their lives, and now all those runners (and their families) who worked so hard to make that goal happen have been rocked by this horrific act of violence.
What struck me most poignantly about the news coverage is one particular video that played on repeat on all of the news channels. The footage shows the initial moments of the blast and the reaction by runners on the course. These people were already wearied and discombobulated by 26 miles of running, and they were all completely shocked to hear the first explosion. It absolutely killed me to watch a runner named Bill Iffrig get knocked off his feet by the sheer force of the blast. Fortunately, Bill is okay and (miraculously) only suffered a scraped knee, and he was able to walk to the finish line. Sadly, so many people in attendance at that event were not so lucky.
Naturally and since we are a celebrity blog, here's a quick rundown of Bostonian celebrity responses to the tragedy. First up, Mark Wahlberg tweeted, "Thoughts and prayers with my hometown Boston today."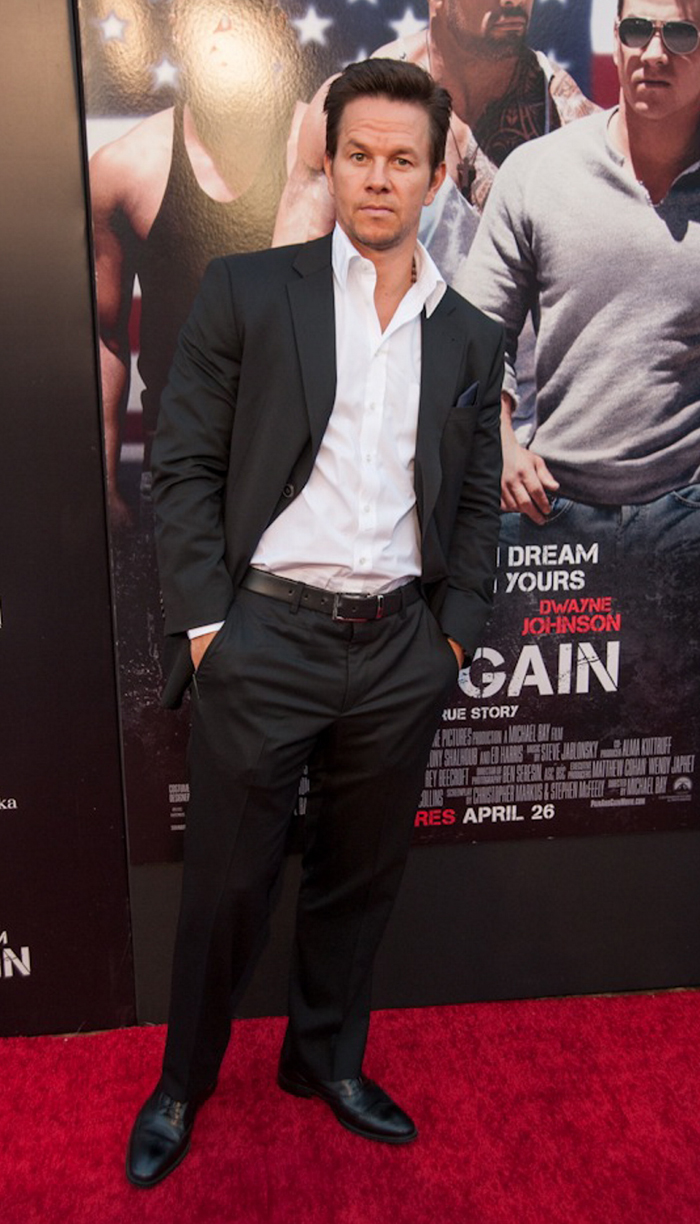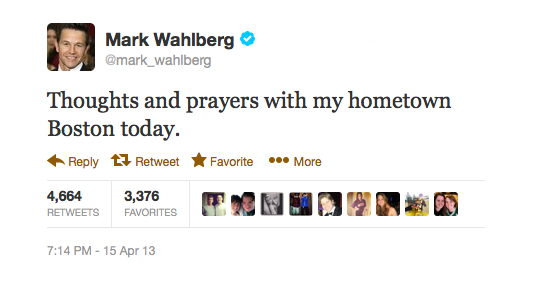 Wahlberg also spoke to Us Weekly last night at his latest film premiere. Here's what he had to add to the melee:
"It's just so upsetting," Wahlberg, 41, told Us Weekly at a Cinema Society screening of his new film, Pain & Gain, in New York City April 15. "Obviously I've got a huge family and so many family and friends back in Boston. I don't know what exactly happened, and I don't know if everyone's okay. I'm just trying to be here [at the screening] and put on a brave face and just be a professional."

The Oscar-nominated actor added, "The world obviously needs to change. If you think about all the events over the last couple years, if we can't protect our innocent women and children, then we have a serious problem."
[From Us Weekly]
Many other celebrities — including Ben Affleck, Mindy Kaling, Chris Evans (from Sudbury), and Eli Roth (from Newton) — who hail from the Boston area took to their Twitter pages too. Here are some of their responses to this terrible tragedy.
Ben Affleck: "Such a senseless and tragic day. My family and I send our love to our beloved and resilient Boston." [From Twitter]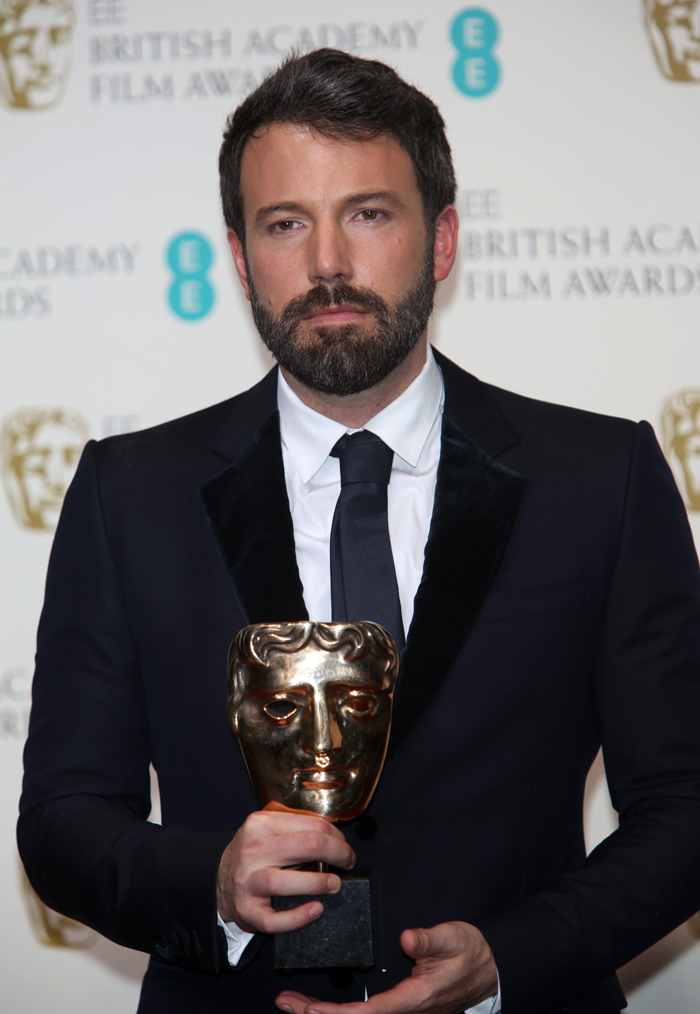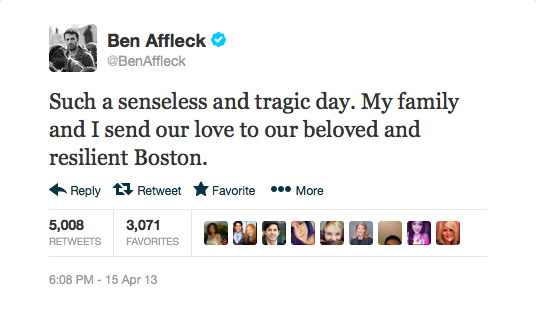 Mindy Kaling: "My heart aches for my hometown. My love and support to the many worthy Boston area hospitals who are helping the wounded, St. E's, Mass General, Beth Israel and many more." [From Twitter]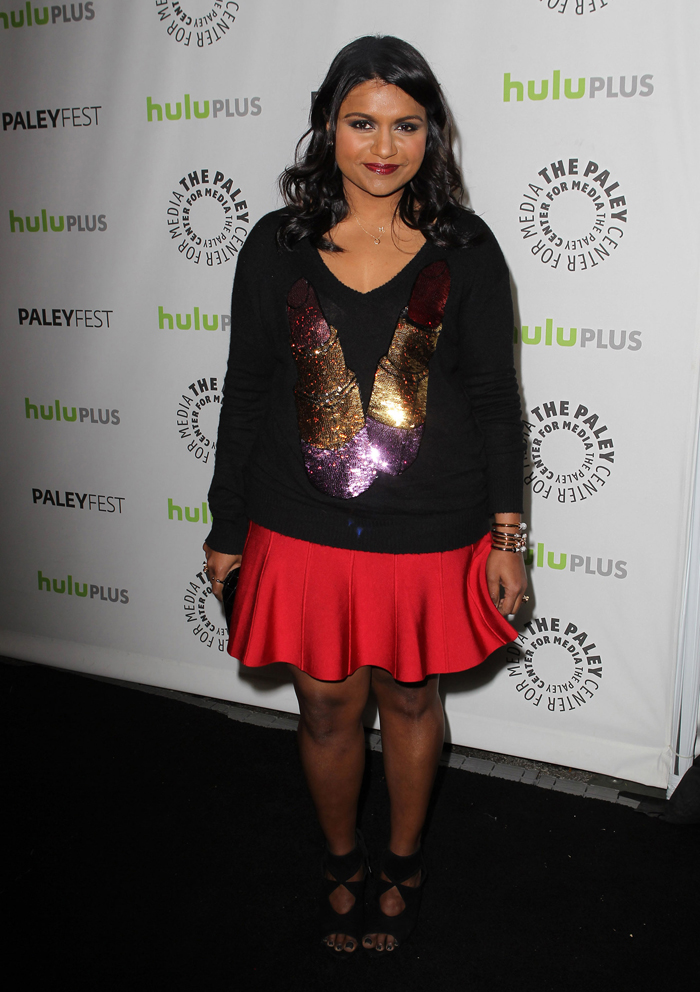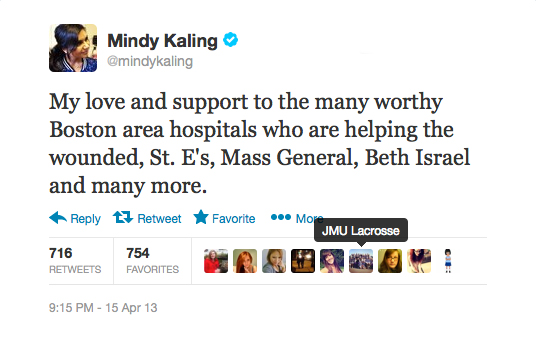 Chris Evans: "[T]houghts and prayers are with everybody in boston. heartbreaking… [From Twitter]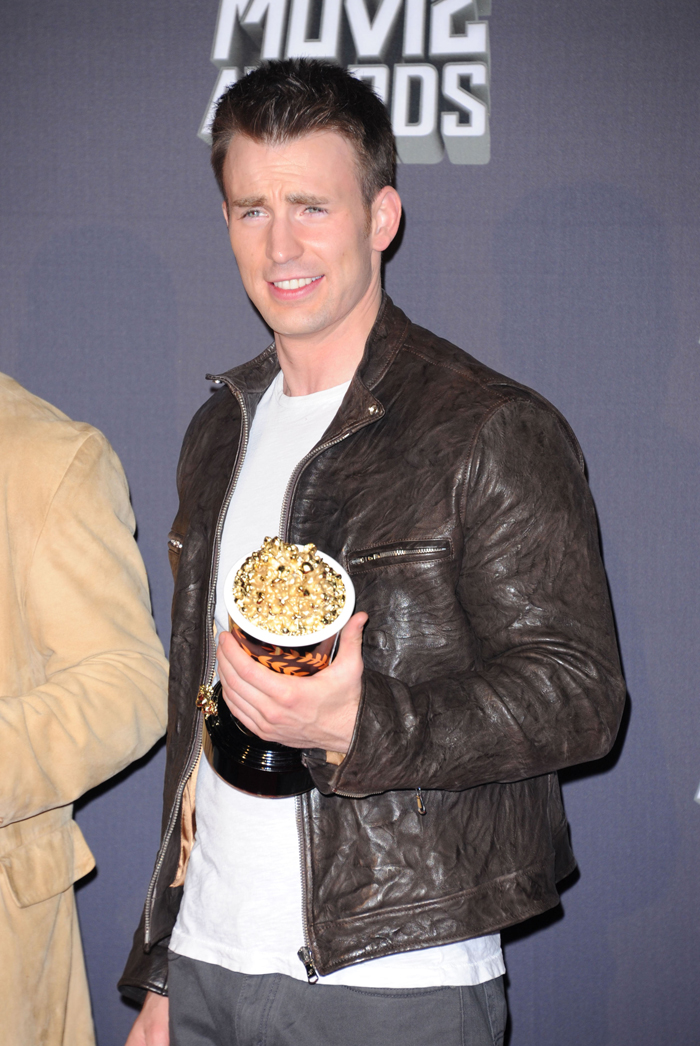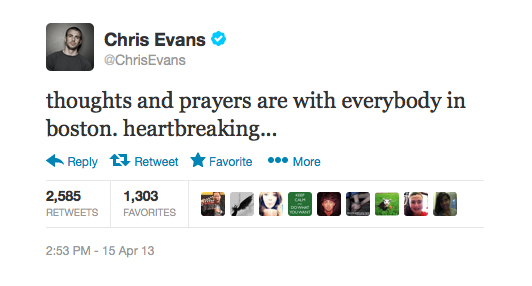 Eli Roth: "Thoughts and prayers for everyone in Boston. Can't believe what I'm reading. Stay safe." [From Twitter]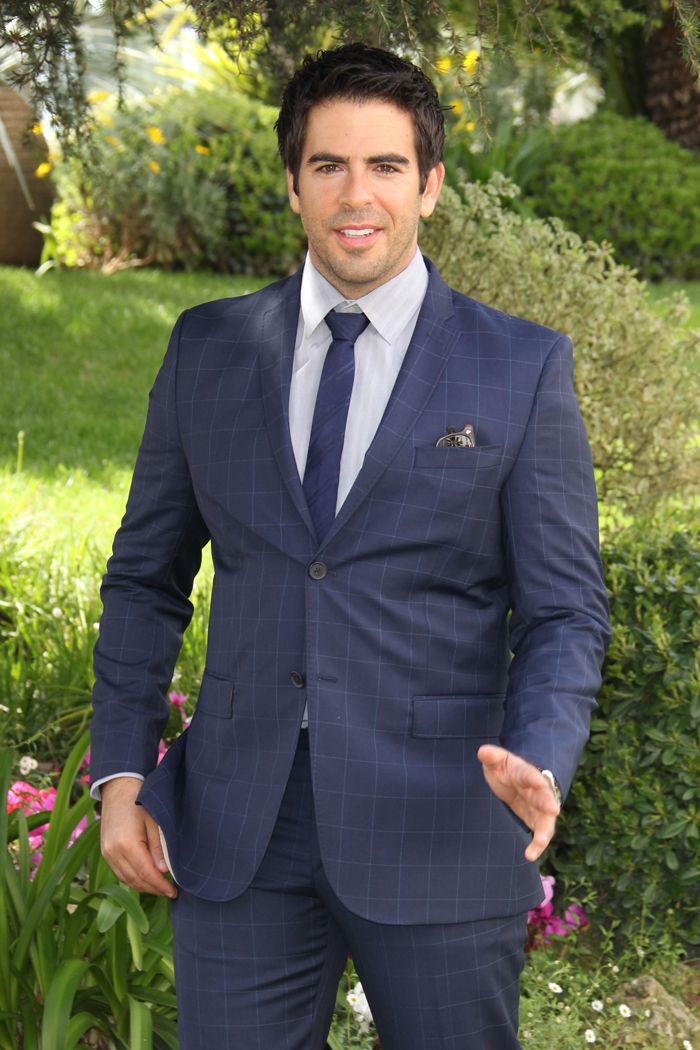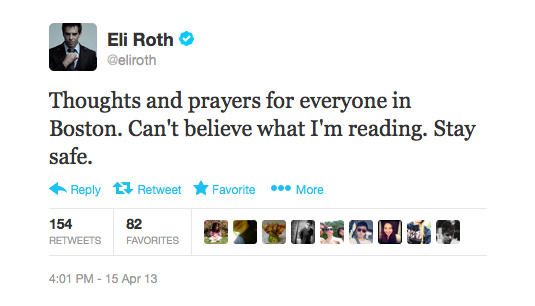 UPDATE: Several of you have requested that we mention Patton Oswalt's amazing Facebook post on the subject. He's not Bostonian, but it's well worth reading his essay, which in which he concludes, "When you spot violence, or bigotry, or intolerance or fear or just garden-variety misogyny, hatred or ignorance, just look it in the eye and think, "The good outnumber you, and we always will."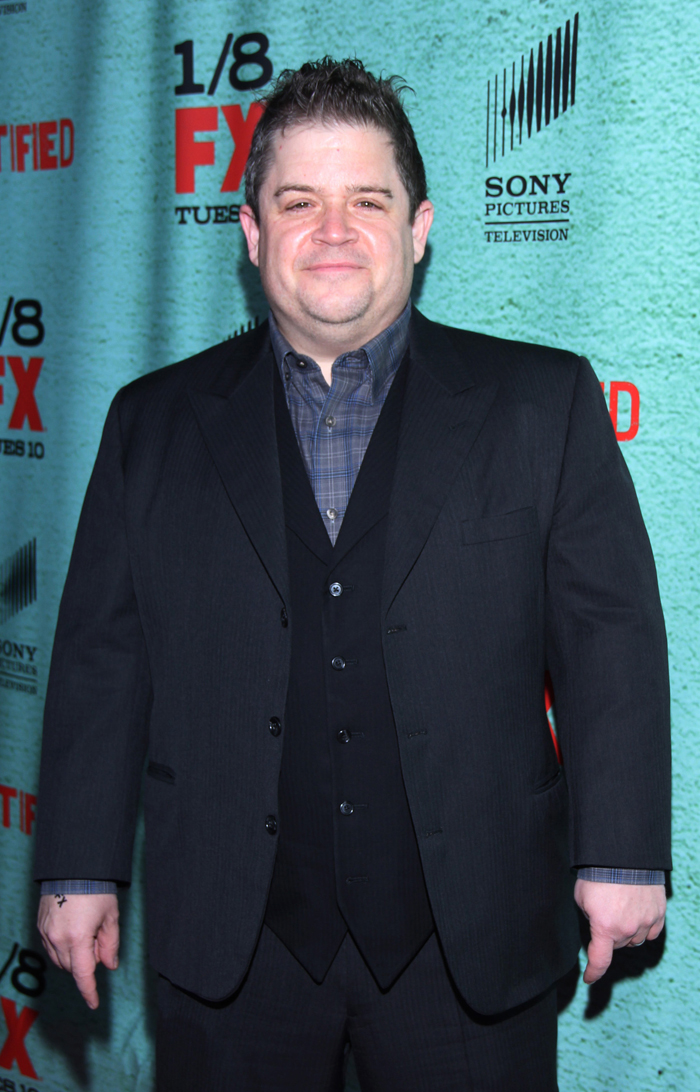 Photos courtesy of Boston Herald and WENN