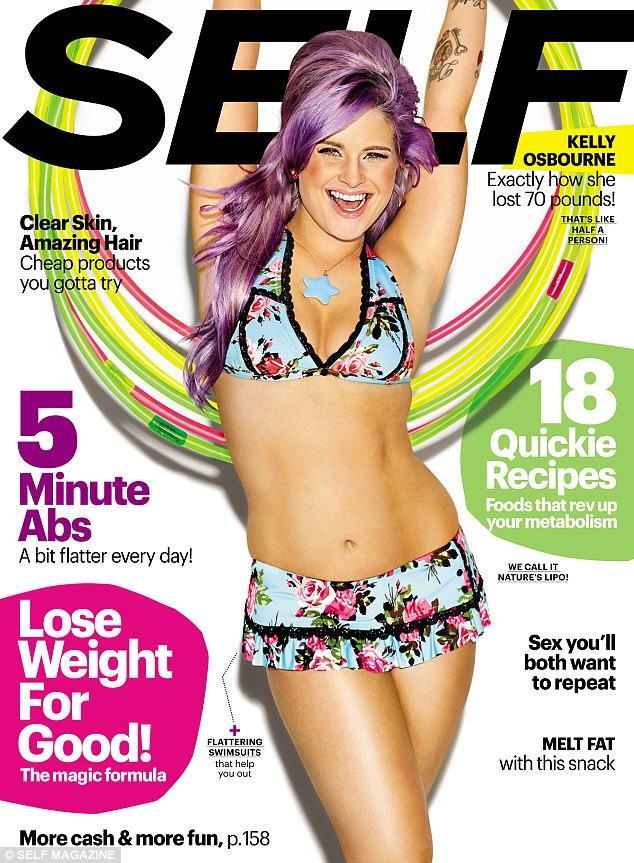 I find that I like Kelly Osbourne despite all of her faults and pettiness. Isn't that weird? I mean, I don't have a girl-crush on her or anything, but I think she's better than most C-list celebrities and I find myself enjoying her interviews. She's amusing, probably because she's not "above" waging battles with other celebrities and because she'll never win so how can she lose? I also kind of admire how she managed to lose a dramatic amount of weight… and keep it off. Beyond that, however, she's really not an admirable person. Which is fine. I don't know anyone holding her up as some kind of role model anyway.
So, Kelly covers the new issue of Self Magazine – the images aren't half-bad, although I think the cover shot is weirdly Photoshopped around her hips and legs. The interview is decent too:
It's taken her 4 years to lose 70 pounds: Kelly has managed to lose her weight by combining healthy eating with exercise – doing a minimum of a half an hour cardio a day, 'usually intervals on the treadmill' plus 'whatever else i feel like that day – weights, yoga Pilates.' She also tries to make workouts fun and since she avoids going out on Saturday nights she has friends of for a hula-hoop session. 'I put on ridiculous outfits and hula-hoop and dance when everyone else is at "da club." We call it #HipHopAnonymous. Adam Lambert is in it. We live in the same building.'

On the quest for perfection: '[I figured] out there is no such thing as perfection. If I had known that earlier, I wouldn't have been such a f–k up. The only thing I can be is me. I'm not perfect. I make mistakes. And my body is not perfect, either, but I love it. It will never be perfect but I do not want it to be. That's so boring!'

She wants to look good while working out: 'I dress up for the gym. That way, when you look in the mirror you're like "Oh, I look cute" not 'Get me out of here."'

She eats her "fattest meal" in the morning: Eating has also been a big change for Kelly, who tries to eat her most 'fattiest meal' in the morning – even if that means pizza.

Her boyfriend, Matthew Mosshart, is sort of a vegan: 'Everyone is like "Kelly Lost weight because of her vegan boyfriend". Shut up. It's because I'm happy. And he is not even vegan.'

Her bad days: 'When you change your body, you start to get selfish. You're like, "Oh, but that's still fat and that's still gross and why can't I look like that?" To stop myself I have to look at how far I've come. I've learned how to eat right and look after myself. Also, I don't weigh myself. If you like what you see in front of the mirror, then what's the f**king point of getting on a scale?'

A healthy sense of envy: 'It's OK to have a healthy envy and look up to somebody and set goals, but you have to realise that you're never going to be exactly that person. Wishing you were Angelina Jolie or J.Lo isn't going to change the fact that you're not. Why not start working with what you do have instead of what you don't?'

Doctors still don't know what caused her seizure: 'I never want to take health for granted. The seizure was 60 seconds, but those 60 seconds will change me life for the better forever. I've worked hard to get into shape, and I'm going to continue. Not because skinny is important to me, but because I want to feel good.'
[From Self via The Mail]
I couldn't eat my "fattest meal" in the morning because I'm never that hungry in the morning. All I can ever eat is my yogurt and a banana. The thought of pancakes or waffles or whatever kind of nauseates me. But… I'm starving by lunchtime. I usually have a decent-sized lunch. Let's see, what else? I agree with her about the scale… if you feel good, if you feel healthy and like you're doing well, don't assign a number to that feeling. Don't live and die by a number on a scale. Oh, but I don't agree with her about looking cute at the gym. I look like ten kinds of hell at the gym (I'm a sweaty, makeup-free mess), and I have no interest in looking "cute" for the gym. I think "looking cute at the gym: defeats the purpose of going to the gym to get a good workout.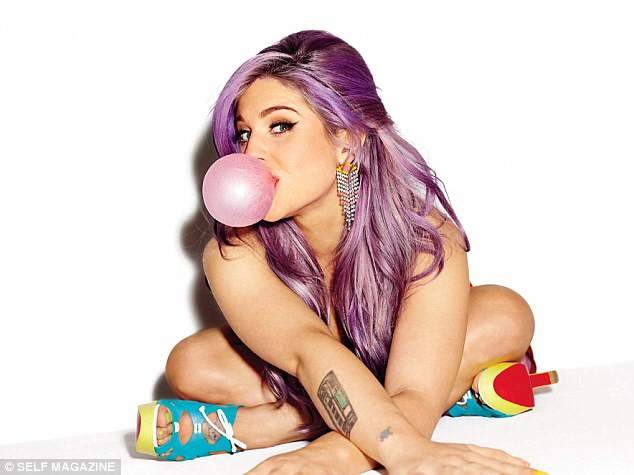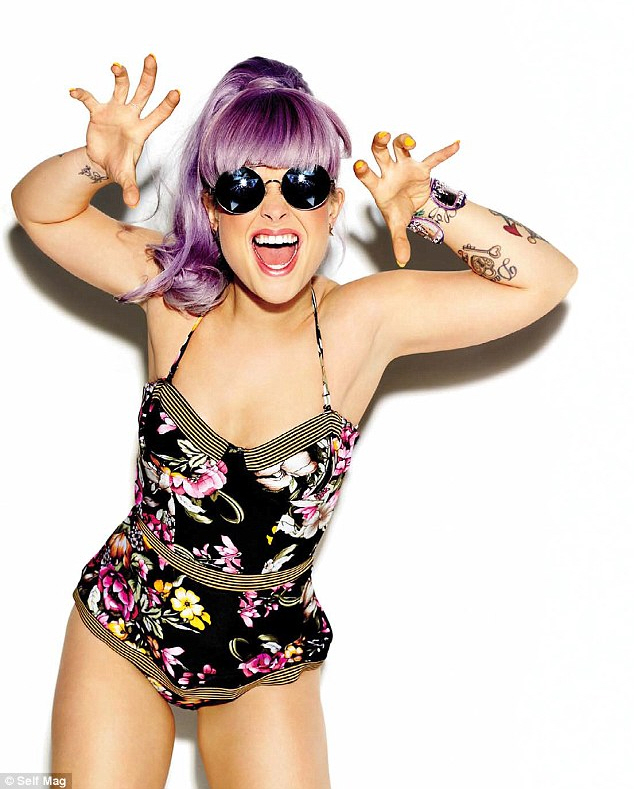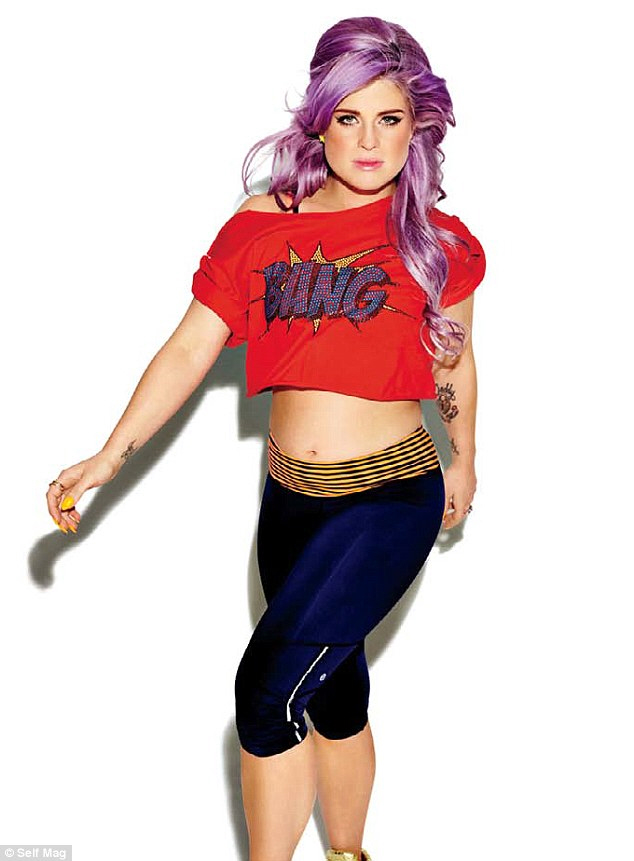 Photos courtesy of Self Magazine.